Best Southern Soul/R & B Album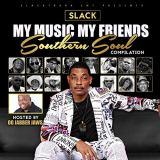 Ronald "Slack" Jefferson "My Music, My Friends: Southern Soul Compilation"
GET IT! GET IT Ms Jody, EXCELLENCE Willie Clayton, UNTOUCHABLE T.K. Soul (RUNNER-UP), FOXY LADY OF SOUTHERN SOUL Jennifer Watts, PLATINUM SOUL J-Red, SOUTHERN SOUL LEGEND Ghetto Cowboy, FACE DOWN OB Buchana, WILLING AND ABLE Adrian Bagher, SOUTHERN SOUL MIXTAPE Joe Nice, CALL 911 L.J. Echols, GONNA LOVE YOU RIGHT Fat Daddy, STILL KING Avail Hollywood, SIR CHARLES JONES & THE FAMILY Sir Charles Jones, UNTOUCHABLE Vick Allen, DOUBLE TROUBLE Jaye Hammer, GOOD MUZIC Bigg Robb, MY TURN J-Wonn, SOUL RESURRECTION Stan Mosley, LET'S PARTY Big G
---
Best Soul Blues Album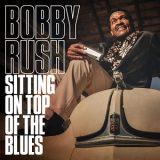 Bobby Rush "Sitting on Top Of The Blues"
I MISS OTIS CLAY Johnny Rawls (runner-up), THE REAL DEAL Gregg A. Smith, HONEY FOR THE BISCUIT Tasha Taylor, STEPPIN' IN Grady Champion, DEEP IN MY SOUL Big Daddy Wilson, HERE TO MAKE YOU FEEL GOOD Arthur Adams, DOG EAT DOG Billy Price, SOMEBODY SAVE ME Sugaray Rayford, WE GET BY Mavis Staples, REAL STREET Tad Robinson
---
Best Southern Soul/R & B Song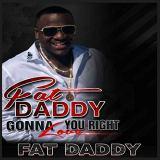 "Mail Man" by Fat Daddy & Sir Charles Jones
WHISKEY DRINKING WOMAN Mose Stovall, I FORGOT I WAS MARRIED J-Red The Nephew, ON THAT GIN & JUICE Donnie Ray, DROP POP AND ROLL Willie Clayton, GET IT! GET IT! Ms. Jody, I NEED A DRANK O.B. Buchana, BIG TRAIN Tucka, SUPERSTAR Vick Allen, TRAIL RIDE Sir Charles Jones & Jeter Jones (runner-up), SALT & PEPPER Bigg Robb, RIDE OR DIE T.K. Soul, JUST CRUZIN O.B. Buchana, BEAUTIFUL Wendell B.
---
Best Slow Jam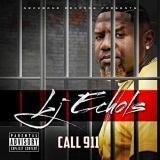 "Tell On You" by L.J. Echols
LET ME Ricky White, MY OUTSIDE WOMAN O.B. Buchana, BEAUTIFUL Wendell B (runner-up), I'M TIRED Fat Daddy, RIDE OR DIE TK Soul, LOVE STAND Mr. Smoke, BREAK BREAD Sir Charles Jones, 21 AGAIN J Wonn, DJ LET ME GRIND ON HER Avail Hollywood, SUPERSTAR Vick Allen, LOVE YOU DOWN Bigg Robb, CHANGING POSITIONS C-Wright, JUST ANOTHER DAY P2K Dadiddy
---
Best Dance Or Funk Song
"Trail Ride" by Sir Charles Jones & Jeter Jones
NOOKIE PIE Carolyn Staten, WALK THAT WALK William Calhoun, CUTTIN' UP Bigg Robb & OB Buchana, TOOT IT UP Ghetto Cowboy, STOP LOOKING LJ Echols (runner-up), ZYDECO LADY OB Buchana, WHY ME Gentry-Jones, SUNSHINE Solomon Thompson & David J, OUT IN THE COUNTRY RNB Pooh & Gentry Jones, COWBOY RIDE Stan Butler, DROP, POP & ROLL Willie Clayton, GIVE ME THAT NASTY Ricky White, GET IT! GET IT! Ms. Jody, BOOTS ON SONG Big Yayo & Omar Cunningham
---
Best Down Home Blues Song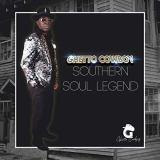 "Giving Up On Love" by Ghetto Cowboy
MR. NOBODY Fat Daddy, HEY HEY BOBBY RUSH Bobby Rush (runner-up), JUMPIN AT THE JUKE JOINT Gregg A. Smith, LIVING YEARS Stevie J & Sir Charles Jones, GIVE A TOAST TO THE BLUES Johnny Rawls, NO BALLS William Calhoun, GOT TO MAKE A CHANGE Ms. Jody, TROUBLE TROUBLE Jaye Hammer, MR. RIGHT NOW Lamar Brace, I'M A HORNY WOMAN Val McKnight
---
Best Vocal Performance FEMALE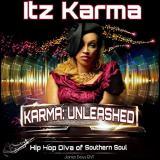 Itz Karma for "Country Lovin'"
JENNIFER WATTS for Seasonal Boo Thang, JINDA (HARRIS) for Steppin' In My High Heels, VICKIE BAKER for That Nukie, MS. JODY for Haters Gonna Be Hatin', SUMMER WOLFE for Hoe To A Husband (runner-up), MISS PORTIA for Caught Up, CRYSTAL THOMAS for Teach You How To Love Me, VAL MCKNIGHT for I'm A Horny Woman, ANNIE WASHINGTON for Thick Pocketbook, SASSY D for The Way You Move, KAREN WOLFE for Girls Night Out, STEPHANIE MCDEE for Boss Queen, PAT COOLEY for Wet Match, SHEBA POTTS-WRIGHT for So Damn Good, DEE DEE SIMON for Walk That Dog, CHAMPAGNE for Mouth On You, Z. CONNIE for Neckbone Lady
---
Best Vocal Performance MALE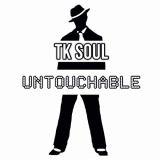 T.K. Soul for "Ride Or Die"
DONNIE RAY for On That Gin & Juice, WILLIE CLAYTON for Can We Slip Away, J WONN for 21 Again, OB BUCHANA for Just Cruzin, JAYE HAMMER for Trouble Trouble, VICK ALLEN for Superstar, AVAIL HOLLYWOOD for Unbelievable Booty, SIR CHARLES JONES for Break Bread, WENDELL B for Still Learnin' About Love, J RED THE NEPHEW for I Forgot I Was Married, GHETTO COWBOY for Hold Me Trembling Hand (runner-up), DARNELL DA'BACHELOR for A Woman Like You, LJ ECHOLS for Tell On You, ISAAC J for All I Do Is Cry, WILLIAM CALHOUN I Knew You Was Pretty, BIG G for Beauty Queen, STAN MOSLEY for If I Didn't Have You
---
Best Performance By A Duo Or Group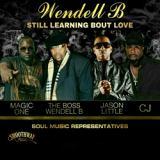 "Still Learning About Love" by Wendell B featuring Magic One, Jason Little & CJ
FATDADDY & SIR CHARLES JONES for Mailman (runner-up), SOLOMON THOMPSON & DAVID J for Sunshine, J-FITZ & VICK ALLEN for Yard Party, ITZ KARMA & JETER JONES for Rodeo, HISYDE & CHRISSY LUVZ for Sleeping Pill, JAY MORRIS GROUP for Happy Weight, GENTRY-JONES & MR. SAM for Dynomite, SIR JONATHAN BURTON & BISHOP BULLWINKLE for Pouring Water On A Drowning Man, KING FRED & RASHAD Tha BLUEZ KID for You're The Kind Of Woman, GHETTO COWBOY & TUCKA for Can I Take You Home, BIGG ROBB & LEBRADO for Cuttin' Up
---
Best New Artist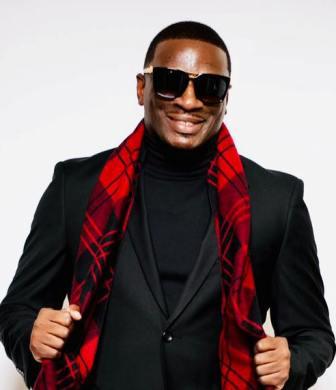 Mr. Smoke (Bruce Smith)
JAY MORRIS GROUP, ITZ KARMA (runner-up), J FITZ, WEST LOVE, DEE DEE SIMON, DARNELL DA'BACHELOR, 2 BUCK CHUCK, VOLTAN WRIGHT, TIL 1, RNB POOH, JU EVANS, JOHNNY JAMES
---
Best Record Producer(s) Of The Year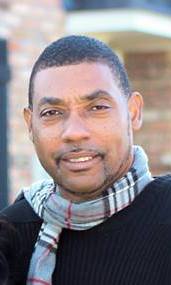 Ronald "Slack" Jefferson
For the second year in a row Ronald "Slack" Jefferson was chosen as Best Record Producer Of The Year. Mainly on the strength of "My Music, My Friends: Southern Soul Compilation" which featured Jeter Jones, P2K Dadiddy, RT Taylor, Crystal Thomas, Summer Wolfe, Tha Don and many more. Jefferson was the drummer for the group H-Town and founded Slacktraxx Entertainment in 1999. Other nominees were: JOHN WARD (Ms. Jody, OB Buchana, Jaye Hammer, Ms. Jody), HIGHWAY HEAVY (CHARLES LEWIS) (Champagn, Fya Redd, Dave Mack), Runner-up BEAT FLIPPA (DANIEL ROSS) (Jeter Jones, Sassy D, Omar Cunningham, ). RICKY WHITE (Ricky White, Donnie Ray, William Calhoun, Ghetto Cowboy), RONALD "SLACK" JEFFERSON (RNB Pooh, Choppa Law, Annie Washington, Itz Karma), JOE NICE (Joe Nice, Nelson Curry), UNKLE PHUNK (Carolyn Staten, Luster Baker, Vicki Baker, Unkle Phunk), J-RED (J-Red, Shay Denise, Naycole)
---
The BLUES CRITIC staff picks...
SOUTHERN SOUL ARTIST OF THE YEAR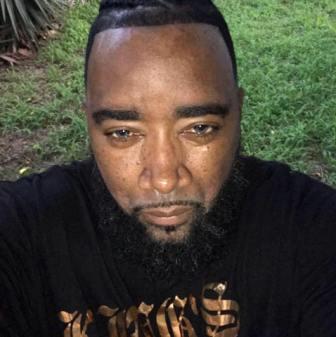 Jeter Jones
Jeter Jones has been everywhere in 2018, 2019 and so far in 2020. We chose his 2018 album "Dhis Him" as #1 on our annual "Best Of" lists. In 2019 in addition to releasing his own music (the single "Package" being most recent) he guested on albums and tracks by Sir Charles Jones, Itz Karma, Ronald "Slack" Jefferson, C-Wright, Lady Q, Marcell Casanova, Sassy D, Tasha Mac, King South, Mr. Nelson, Royal D and perhaps others I missed. By means of his Jones Boyz Ent. label he also introduced us to Itz Karma (winner of "Best Vocal Performance: Female") and Lady Q. He also shared the Blues Critic Award for "Best Dance Or Funk Song" with Sir Charles Jones.