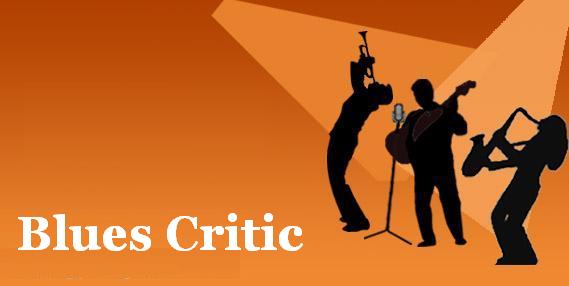 Blues Critic Awards 2005
READER'S POLL
Winners!
As voted by Blues Critic readers
The Official online
Southern Soul Awards
January 3 2006
What a great year for this genre called "Southern Soul"! It continued to grow despite continued indifference from mainstream radio and print media. Could it be the term "Southern Soul"? Does the mainstream marginalize this music? Do they consider it some small cult in the backwoods? A future commentary will address this. One thing's for sho'... It all started in the South- where the real Soul music was born; pumping out from Muscle Shoals, Memphis, etc.... Today's "Southern Soul" is "Retro-Soul" and draws it's inspiration from the Deep South but it's threatening to branch out to conquer the world. Okay, perhaps that's hyperbole but people are getting hip!
We here at Blues Critic want to say thanks for the tremendous support we've received from fans, artists, labels and all industry personnel. We especially want to thank the thousands who voted in Blues Critic's SOUTHERN SOUL & BLUES AWARDS.
So maybe you're thinking, "Shut up already! Damn! Who won!?!". Well, first let me ask: Back in 2001 when we all lost the Grandpappy of Southern Soul Music, Johnnie Taylor, how many of us knew the son would shine again? That's right, s-O-n. Floyd Taylor is filling those shoes (whether he likes it or not) quite well and the fans responded! Mr. Taylor picked up two "Bluesies", ie, Blues Critic Awards, for the delicious "Baby I"ve Changed". Winning both Southern Soul SONG OF THE YEAR and BEST MALE VOCAL PERFORMANCE!
It was a close race. Denise LaSalle's "Snap, Crackle & Pop", Lenny Williams' "Can't Nobody Do Me", Marvin Sease's "Sit Down On It" & O.B. Buchana's "Stage In The Sky" were all within 200-400 votes of beating "Baby I've Changed". But this song had staying power- spending nearly the whole year in the Top 10 on Southern Soul charts.
Let's not forget the man who produced "Baby I've Changed": Charles "Rich" Cason. Does that name sound familiar? Remember "Good Love" by Johnnie Taylor? Same guy produced "Baby I've Changed" and it was one of many credits in 2005 that brought him the Southern Soul Award for BEST RECORD PRODUCER. Another close one. Cason narrowly bested Ecko's hitmen John Ward & Morris J. Williams, Mr. Stand Up In It Theodis Ealey and Tony Mercedes.
God save the queen! That's for you readers in England. "Queen of Soul Blues" Denise LaSalle was crowned with two Bluesies herself "WANTED" narrowly trumped Floyd Taylor's "NO DOUBT" to win BEST SOUTHERN SOUL ALBUM. Ms. LaSalle also snatched up BEST FEMALE VOCAL PERFORMANCE for her work on "Doormat Woman".
Okay, somebody please cue up Bill Withers' "Just The Two Of Us" or maybe Marvin Gaye and Tami Terrell's "It Takes Two" as we announce the winner of the nexy category: BEST PERFORMANCE BY A DUO OR GROUP. Perhaps it's true "Someboy's Gonna Lose A Good Woman" but Jeff Floyd & William Bell won a Bluesie for the song. Other contenders included The Chairmen Of The Board, Vick Allen, Omar Cunningham & Willie Clayton.
The underrated Stan Mosley sang "I Want You" and voters responded "I want Stan" to win the Blues Critic Southern Soul Award for BEST SLOW JAM. A showstopping vocal performance that nearly got him Best Make Vocal as well. Moving from the heart to the booty we announce the winner of BEST DANCE OR FUNK SONG. Somebody was doing some "Night Fishin" with Sue and it was none other than Bobby Rush. Other strong contenders were "Southern Soul Electric Slide" by the Carolina Connection (often listed as Team Airplay Allstars), "The Blacker The Berry" by The Chairmen Of The Board, the previously-unreleased jam "Don't Be What UC" by the late Johnny "Guitar" Watson and Lee Field's James Brown-nod "Dance Liek You're Naked".
One of the closest contests was for BEST NEW ARTIST. In 2005 J. Diamond Washington caught his woman "Ten Toes Up, Ten Tes Down", Tazz Calhoun asked you to "Stroke It Easy" and late in the year Renea Mitchell gave you "Seventeen Days Of Loving" BUT it was the sexy, sultry Ms. Monique and the hot Marvin Gaye disciple Al Lindsey who got the most votes. Best New Female Artist: Ms. Monique. Best New Male Artist: Al Lindsey.
What a year! looking forward to another great year of Southern Soul music in 2006!
Southern Soul Awards
Best Southern Soul Album

Denise LaSalle "Wanted" (Ecko)
Best Soul Blues Album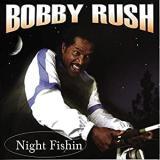 "Night Fishin" by Bobby Rush (Deep Rush)
Best Southern Soul Song

"Baby I've Changed" by Floyd Taylor (Malaco)
Best Dance Or Funk Song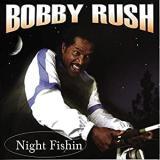 "Night Fishin" by Bobby Rush (Deep Rush)
Best Slow Jam

"I Want You"by Stan Mosley (Double Duo)
Best Vocal Performance: Female

Denise LaSalle for "Doormat Woman" (Ecko)
Best Vocal Performance: Male

Floyd Taylor for "Baby I've Changed" (Malaco)
Best Performance By A Duo Or Group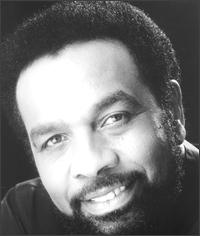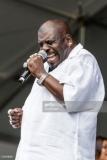 Jeff Floyd & William Bell
"Somebody's Gonna Lose A Good Woman" (Wilbe)
Best New Artist: Female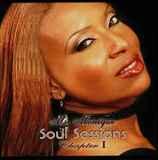 Ms. Monique (Soul Entertainment)
Best New Artist: Male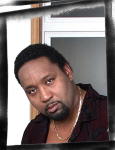 Al Lindsey
Best Record Producer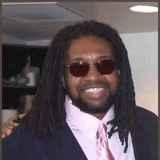 Charles "Rich" Cason
Blues Critic Picks For Artist Of The Year
2005 Southern Soul Artist Of The Year
Floyd Taylor

Blues Critic's
Top 20 Southern Soul/R & B Of 2005
1.

Denise LaSalle "Wanted" (Ecko)

The Queen Of Soul/Blues scored a huge Southern Soul hit with "Snap, Crackle & Pop". She also continued to show her songwriting prowess on numbers like "The Love You Threw Away" and "Doormat Woman". This was voted "Southern Soul CD Of The Year" in Blues Critic's Southern Soul Awards.

2.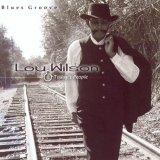 Lou Wilson & Today's People "Blues Groove" (Crew)
"Blues Groove" is so Bobby Rush funky I need a shower after listening. I'm not talking machine-produced funk I'm talking loose, hard-hitting, spankin' guitar Blues funky. All of us, whether we're a critic, performer, businessman or just a music lover, have a personal list of artists who we adamantly insist should be better known instead of the many manufactured, over-hyped pop tarts who saturate our collective consciousness. Lou Wilson is one of those terrific secrets that needs to be told.
3.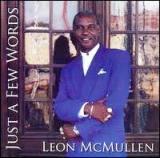 Leon McMullen "Just A Few Words" (Main Street/Sound Mindz)

Leon has a vintage soul voice reminiscent of O.V. Wright. An impressive debut.

4.

Floyd Taylor "No Doubt" (Malaco)

A great year for Floyd. Not only did "Baby I've Changed" remain on the charts for a whole year but he very nearly picked up FOUR Blues Critic Awards! He won "Best Male Vocal Performance" & "Best Southern Soul Song" and finished a very close second in "Album Of The Year" & 'Best Slow Jam" categories!

5.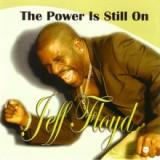 Jeff Floyd "The Power Is Still On" (Wilbe)

Floyd's second disc released on William Bell's Wilbe imprint is consistent through and through. Includes the smash duet with Bell, "Somebody's Gonna Lose A Good Woman", plus "You Had It All" & "I Got My Woman Upset"

6.

Vick Allen "Simply Soul" (Waldoxy)

Ace songwriter steps to the fore on this terrific modern soul effort. The first hit may be a remake of Z.Z. Hill's "Who You Been Giving It To", but it's the Allen originals "Creepin' Ain't Easy" & "I'm Sorry", plus Rich Cason's "Giving It Up" that are the most noteworthy.

7.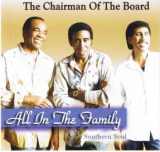 Chairmen Of The Board "All In The Family Southern Soul" (Xcel Music)

Fantastic collection. "The Blacker The Berry" is a brilliant song. Every track here is golden. The album would have a higher placing on this list but most of the cuts appeared on last years "All In The Family", which was in the Top 10 for 2004! Overall this is the better of the two.

8.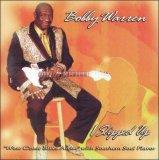 Bobby Warren "I Slipped Up" (Kon Kord)

An impressive set of Soul/Blues and Memphis-blessed soul.

9.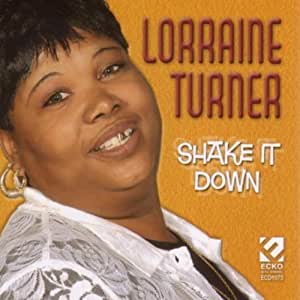 Lorraine Turner "Shake It Down" (Ecko)

Very promising debut by this mezzo-sorprano voiced singer benefits from strong compositions like "You Lost A Fortune", "Good Love Is Hard To Find" and "Let Me Make Love To You". The latter contains a particularly sugary vocal from Turner.

10.

Archie Love "Sincerely Yours" (JEA Music)
You can use the cliche' "big in Japan" for Archie Love but he also made his mark elsewhere with this disc. "Same Woman", a duet with mentor J. Blackfoot, and the gorgeous "Should've Been There For You" were two of the best cuts.
11.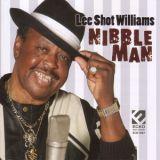 Lee "Shot" Williams "Nibble Man" (Ecko)
Yet another solid collection from "Shot" includes the funny "Ease On Down In The Bed" and "I'm A Nibble Man", both sizable hits. John Ward produced.
12.

Chuck Roberson "Expressions Of Yesterday" (Cruise On)
Modern day Jackie Wilson on the vocals released a compilation of his late 80s/early 90s material. It contains the original "Lollypop Man", plus "Good Thing Man" which managed to hit the charts. Some of the production is certainly dated and sound quality could be better at times but "Expressions" is 13 strong Southern Soul/R & B songs by an underrated singer.
13.

Willie Clayton "Full Circle" (Malaco/EndZone)
Interesting year for Clayton. "Full Circle" was first released on End Zone with a bonus DVD. After Clayton cut a deal with Malaco the CD was re-released with the extra cut "I'm Going Crazy", which was topping the chart by the end of the year.
14.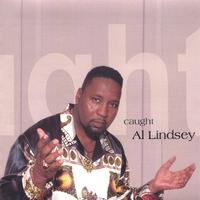 Al Lindsey "Caught" (Pulsating Music)
Michigan's Al Lindsey arrived this past year with this impressive disc produced by Simuel Overall. The Marvin Gaye-inspired "Candlelight (A Salute To Marvin)" was a hit with "We're Gonna Party Tonite", "Caught (In The Wind)" strong contenders. "Hollow Point" was also added to several key playlists.
15.

Rue Davis "For Real" (Studio Showtime)
The Marvin Gaye influence continues on this sultry collection. "Tell Me What U Want" & "Between The Sheets" were gems.
16.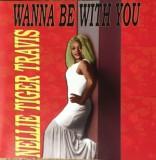 Nellie Tiger Travis "Wanna Be With You" (Da Man)

Floyd Hamberlin produced. Travis goes the Southern Soul route on this consistent set of bumps and ballads. "Baby Mama Drama" is the first hit but the song that has gone on to classic status is "If I Back It Up".

17.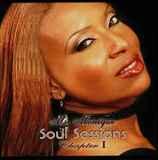 Ms. Monique "Soul Sessions Volume 1" (Soul Ent.)
Stunning debut from an instant diva packed with sexy slowies like "Love Therapy", "Slow & Easy" & "Lollipop" and invitations to the dancefloor ("Do You Wanna Step With Me?", "Get Up"). The first hit is "Mr. Do Right".
18.

T.K. Soul "Love Games" (Soulful)

T.K. is an entertainer. His live shows knock 'em out and his records draw 'em in. "Cheating & Lying" was the lead cut. Word on the street is that T.K. is just getting warmed up.

19.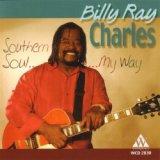 Billy Ray Charles "Southern Soul...My Way" (Waldoxy)

First release from Charles since the death of Jimmy Lewis. One of his strongest overall records. Rich Cason helped out. Hot cuts are "Southern Girls Got The Booty", "There's A Rat Loose In My House" & "Too Pooped To Pop".

20.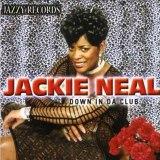 Jackie Neal "
Down In Da Club
" (Jazzy)
Tragically, Jackie Neal was murdered in 2005. This was her last record and features the touching ode to her family, "The Way We Roll". The set includes club beaters like the title cut. Neal has influenced nearly every Southern Soul lady working today.
Blues Critic's

Top 10 Retro-Soul/Soul Blues Albums Of 2005

1.

Bettye LaVette "I've Got My Own Hell To Raise" (Anti)

Spare, dusky and traveling on a gravel road Henry's production is sympathetic and unobtrusive. LaVette's the centerpiece rather than studio wizardry...a potent stew of sandpaper R & B, folk, soul & gospelish blues. LaVette was voted by readers as "Best Female Blues Singer" of 2005.

2.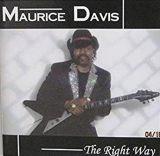 Maurice Davis "The Right Way" (Sims)

While the first half consists of stately soul heaven (songs written by Tim Davis, Ricky Ryan, EW James & Billy Lawson), Maurice and band kick off their shoes for some sturdy blues shuffles (written mostly by Maurice) on the second half. "I've Been Had", "Trouble", I'm No Fool" all give Maurice a chance to do some cutting with his axe.

3.

Robert Cray "Twenty" (Sanctuary)

More of Cray's amalgam of R & B, soul, folk, blues and even a touch of loungey jazz ("My Last Regret"). Although mostly a laid back, confident set there's also some upbeat numbers like the rocking "It Doesn't Really Matter" and guitar spanking soul blues of "That Ain't Love" & "I'm Walkin'". "Twenty" is one of the best songs of his career!

4.

Little Milton "Think Of Me" (Telarc)

The great Little Milton Campbell died in '05 but this ranking is not sympathy. Although it may take a a few spins to warm up to this altered version of Milton's soul/blues, you'll find it is a fitting curtain call. The title is now ironic. Milton won two Blues Critic Awards this past year. "Best Soul/Blues Album" & "Best Male Blues Singer"

5.

Earl Gaines "The Different Feelings Of Blues & Soul" (Blue Fye)
Since his mid-90s comeback Gaines has become a bit of a journeyman amongst Blues labels. Blue Fye suits him up with his usual horn-laded Blues. "I've Kissed My Last Ass" & "Let's Sit And Talk This Thing Over" are the standouts. To me Gaines is sounding increasingly like Albert King as a vocalist
6.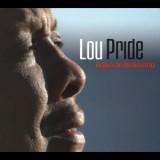 Lou Pride "Keep On Believing" (Severn)

A 13-song collection of Memphis Soul and blues expertly produced by David Earl. Pride is a smooth singer, with a rich, expressive croon. So like the last album you got the right singer and producer plus all the ingredients for greatness...

7.

Ellis Hooks "Godson Of Soul" (Evidence)
Great year for producer/songwriter/producer Jon Tiven, Not only was he the man behind Little Milton's "Think Of Me" but he also produced this smokin' disc by the underrated Hooks. Aggressive, raucous Rhythm & Blues. And that voice! Hooks deserves a higher profile.
8.

Solomon Burke "Make Do With What You Got" (Shout! Factory 2005)
The album is more lively than his last disc. The highlight is "Let Somebody Love Me" with a showstopping vocal by the man. But those who fell in love with his Fat Possom record will notice "After All These Years" & "At The Crossroads" sound like they could fit right in on "Don't Give Up On Me".
9.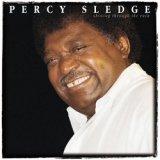 Percy Sledge "Shining Through The Rain" (Varese)
Sledge's soaring tenor is the holy howl of Deep Soul. This is his first set since the mighty fine 1995 comeback "Blue Night". Keeps his tradition of Country Soul, Bluesy Soul and aching slowies. Sledge is simply a treasure for Soul fans.
10.

Carl Weathersby "Hold On" (Woodcutter)
Last year he nearly stole the show from Charles Wilson with his guitar virtuosity on Wilson's Delmark release "If Heartaches Were Nickels". Well, now Carl says "I'm Back Again" on the opener for the TC Davis and Richard Waters-produced "Hold On".
Go to 2006 Blues Critic Awards