Blues Critic's
Top 20 Southern Soul, R&B Albums Of 2016
1.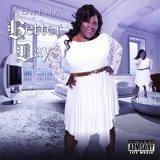 Adrena "Better Days" (Bone 40)
This mighty fine album features live instruments (including a four piece horn section called the Royal Horns!) seemed to fall thru the cracks upon release. That's a pity because this is some of the best the genre had to offer this year. One of the songs that got some play was the Luther Lackey-scribed "Broke Man", a slick uptempo mover with an unmistakable 80s Soul sound and arrangement. It's early 80s all over again on the Patrice Rushen/"Forget Me Nots"-like "Blue Diamonds". Especially those icy keyboard interjections and what sounds like slapping bass. Meanwhile "Man Gone Do" is a horn-laden head bobber that sounds wonderfully like circ 1980s Denise Lasalle on Malaco (think "A Lady In The Street"). Adrena has a more modest, unassuming voice with a sweet upper shelf. The title track appears twice- first as an instrumental interlude and then on the album-closing "Better Things 2" it's a Bluesy, drama-filled midtempo sizzler. Good stuff!
2.
Rue Davis "Big Hip Woman" (1 Stop Graphics)
The final track, the Carl Marshall-produced "Forgive Them" is simply one of Rue's best vocal performances on record. It's a slow, Deep Soul/Gospel testimony from a man who's chameleon voice is a Holy amalgam of Johnnie Taylor, Little Milton, Al Green, James Carr, Bobby 'Blue' Bland, ZZ Hill, etc (seek out the album Rue Davis "Sings With Friends" for a full album of Rue singing like his "friends"). Almost as sublime is "A Woman Needs Love" featuring just guitar and light percussion with a few organ licks and the lilting piano, guitar, synth-filled "Can I Hold Onto Your Hand?". These are simply Rue at his peak. While I kinda wish the whole album was as stripped down as these Marshall as a producer still expertly fits Davis with unobtrusive tracks with no tricks or gimmicks so the spotlight is on Rue's vocal talents and the songs themselves. There's no hip-hop or contemporary R&B concessions but just old school Soul arrangements. Gems like "I'm Looking For The Real Thing", "Working On Our Love Thang" and "Give The Children A Chance". There's even a percolating, albeit low wattage, dancer or two like the title cut and "You Knew What You Had".
3.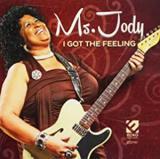 Ms. Jody "I Got The Feeling" (Ecko)
Although Ms. Jody is holding a guitar the liners don't suggest she's playing on the LP but she sho' looks fine holding one! The title track was voted "Best Down Home Blues Song" in the 2016 Blues Critic Awards. Ms. Jody currently plays the role of a tough talkin', risque', sassy, in your face, take-no-mess women better than everyone else. And she transcends the stereotypes with a healthy dose of savvy observation. It's that whiff of maturity that connects with a larger audience I believe. Now a distinguished veteran, "I Got The Feeling" is her 11th all new studio album in just over a decade. Highlights include the self-explanatory "Making Love Is Better When The Bill Are Paid". This is a densely produced track with extra production touches like finger poppin' percussion, synth horns, bass, organ, piano, drums, background vocals and probably more. A feast for the ears especially if you listen with headphones. "This Place Is Hot" is a manic stomper that should make any sentient being move something. Ecko is firing on all cylinders. One of their best dance tracks in years. Jody even adds a little of the trendy Zydeco-Southern Soul into the mix ("Zydeco Rodeo").
4.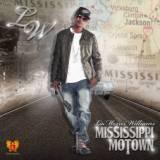 LaMorris Williams "Mississippi Motown" (Rocks Landon)
Great album title! Although Motown is considered Northern Soul while LaMorris is much deeper in Southern but, again, great title. "The Guitar Song" preceded this album and was one of the best cuts of 2015. It would be hard to top that one and although nothing on this 18 tracker does it's full of runner-ups. "Slow Motion" is a busy, rolling track with an insistent refrain ("Slow Motion" x 3) that will get heads bobbin' and toes tappin' (the litmus test of any dance track, yes?). "Dream Girl" has some ratta-tat-tat verses with woofer-like bass and expertly orchestrated harmony vocals and a perhaps superfluous rap. The loping, bass-heavy "Single Too Long" is one of his Bluesiest efforts to date. He should do it more often if this is the result. The lyrics though? Sounds like he needs a housekeeper and cook not an equal partner. Not a feminist anthem by any means. "Junk In Yo' Trunk" is a midtempo bump. Let's just say LaMorris likes big butts and he cannot lie. The junk in this girl's trunk has him asking if she "buy it?" because "I don't think they made rear ends like this anymore". The music makes up for the somewhat silly words. "Super Man" is a melodically gorgeous midpacer with on point background vocals and an effective double-tracked vocal (bass and falsetto).
5.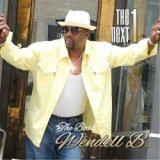 Wendell B. "The Next 1" (Smoothway Music)
The man with the golden voice is back with another set of smoky, sultry slow jams n' steppin' tracks. The autobiographical and self-referential "Wendell B Sounds" is an unusually honest summation (instead of the usual bragging I got two cars and a BMW) of what it's like to try and break through the many obstacles in life and radio being that "radio ain't what it used to be". I surmise it's the corporate programming he decries. You can also step to it. But if you really wanna step we have the first single, "I'mon Put It Down Tonight". His excellent duet with Lacee' ("Do You Think About Me") won the 2016 Blues Critic Award for "Best Performance By A Duo Or Group". I could write for hours about how great his voice is but you already know that. Long story short. If you like Wendell B. you'll love "The Next 1" and I bet the next 10 as well.
6.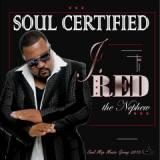 J-Red The Nephew "Soul Certified" (Soul Mop)
This is one catchy AF, hooked-filled collection of tracks that exemplify current "Southern Soul" and/or "Party Blues". High caliber keyboard tracks and highlights are a plenty, heaving with dance jams like "Step Out", "Keep On Dancing" with Theodis Ealey (who calls Red "my protégé") and "My Good Thing". The latter is an interesting case of The Nephew being flustered by a girl who's body is "ridiculous" but he won't give in 'cuz he's taken. He won't "lose his good thang".
7.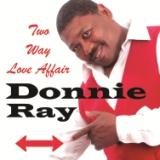 Donnie Ray "Two Way Love Affair" (CDS)
Donnie Ray teams up with producer/songwriter Ricky White for another chapter of his storybook career. Despite a sound slightly more hip to the R&B-influenced Southern Soul it remains firmly a Donnie Ray album, which means perfectly pitched, elastic singing and a good time had by all. The themes are pretty standard fare for the genre. This one focuses primarily on boy meets girl issues. Boy declares "I Don't Want To Be Lonely" and since "It's Friday" boy goes to a club and is impressed how girl "pops that thang" ("Pop It Baby") so "It's Time For Love" and boy tells girl "I Wanna Be Your Man" but wants an exclusive "Two Way Love Affair" but boy eventually upsets girl and is sent to the "Dog House" while being told "Take Care Of Your Business" or girl will have an "Outside Love Affair" and boy will be left wondering "Who's Loving You?".
8.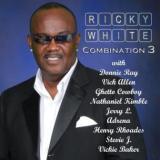 Various Artists "Ricky White Presents Combination 3" (CDS)
White has been busy! This makes five albums in three years- three "Combinations" and two solo albums and the quality of his work just seems to get better. "Combination 3" features new hits by Donnie Ray ("Pop It Baby"), Ghetto Cowboy ("My Main Squeeze"), Vick Allen ("Sunshine Lady"), Stevie J. ("Hit It Again"), Nathaniel Kimble ("Sit On My Face"), Jerry L. ("Let's Chill"), Adrena ("Good Thing") and White himself ("Baby You're Ready"). 14 slammin' joints.
9.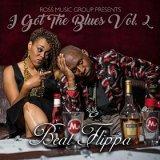 Various Artists "Beat Flippa I Got The Blues, Vol. 2" (RMG)
Beat Flippa Daniel Ross continues his dominance as producer of tracks that swarm the charts and playlists of Southern Soul-land with this collection of various artists. First hit was "Naked" by The Louisiana Blues Brothas (of "My Sidepiece" fame) and followed by key cuts by LJ Echols ("Is It True?"), Big Cynthia ("Mr. Nukie Fixer", "Come Saddle Up"), Tyree Neal ("Something About That Lady"), Jeter Jones with Crystal Thomas ("Them Country Girls"), Sharnette Hyter ("Classy") and more by Nicole Jackson, Napoleon Demps, Rosalyn Candy, Miss Portia, Lady Soul, Veronica Ra'elle and Isaac J. 16 slammin' joints
10.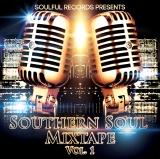 Various Artists "Southern Soul Mixtape, Vol. 1" (Soulful)
T.K. Soul decides to concentrate on production work in addition to his own illustrious career. This set boasts new hits by Nathaniel Kimble ("If U Sexy Clap Your Hands" with TK), Tha Don ("Hell Naw"), Luster Baker aka Mr. Juicy ("That's My Boo", "They Call Me Mr. Juicy"), Magic One ("It's The Weekend", "One On One"). Rhomey ("Head Bad", "Lonely Man"), Vickie Baker ("Party Fever") and TK himself ("Merry Go 'Round", "Watch Them Haters"). Another 14 slammin' joints.
11.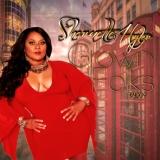 Sharnette Hyter "Grown Folks Talkin'" (Lockdowne)
Sharnette Hyter of Dallas got her first record deal with in the mid 1990's with a European label, K4B Records. She was part of a group called Guilty with whom she was doing House music at this time. After Guilty disbanded Hyter went solo under the stage name Jayla Jewel and released a Hip-Hop track ("I Like What You Do To Me"). She took a break from singing and managed a club called Diamonds in Dallas. In 2009 she returned to music with her own label, Serious Inc. Records, and began releasing Southern Soul, Gospel and Jazz music. "Grown Folks Talkin'" is a well produced (as far as keyboard tracks go) collection of bumps n' ballads. The big hit was the sexy "Stilettos And Jeans" (for which she won a 2017 Blues Critic Award), a jumpin' hot Zydeco/Soul dancer. Can you actually dance in stilettos?? And tight jeans? I guess so. Who knew? She may dress sexy but she declares "I'm Classy", nevertheless. "They say I'm classy/But I can get sassy". You go girl.
12.

Stevie J. "Back 2 Blues" (Stevie J Blues)
Since we haven't heard from Maurice Davis in a minute I guess right now Stevie J. is the "King Of Party Blues". Stevie's Blues are of the Funky variety for the most part. "A Lil More Love" is like Stevie jamming with the Dazz Band dong their fuzzy Funk. The track references recent tragedies like the Freddie Gray incident and of course says "we gotta show a lil mo love". As good as that track is it wasn't one of the songs sent to radio. Instead the stomp and swing Texas Blues, "Cradle Robber", and the simmering slow "Another Jody Song" were pushed. Better though is the bubbling bass-tastic "Good Good" and "Come See Me", a blues harp, bass n' hand clap toe tapper. This album would rank higher if not for the fact the production quality fluctuates throughout likely do to tracks being cut at different studios with different musicians. Don't get me wrong. None of the tracks sound bad but only that some sound so damn good you wish they all enjoyed that touch. Extra props to Stevie for doing this kind of Blues at a time when Down Home Blues is no longer en vogue.
13.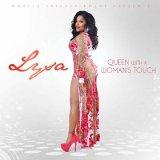 Lysa "Queen With A Woman's Touch" (Mohitz Int.)
Terrific year for the ladies. This Top 20 already features Adrena, Ms. Jody and Sharnette Hyter (there are far less LPs released by women then men so this is significant) and we now have a promising newcomer in Lysa. Produced by CHIP (Roi Anthony) "Queen With A Woman's Heart" is fully loaded Southern Soul/R&B tracks and a sweet, sexy voiced woman. Sounds like a good concept. The opening cut, "Sweet Nukie" is a lush dancer with a repeating flute hook and haunting (in a good way) refrain. The song appears again as a remix featuring Tucka. Speaking of guests Tyree Neal joins Lysa on "That's What Your Mouth Say". Oh and Lysa ain't havin' it with Pokey and his "side piece". Lysa's got to be the "Main Piece". Fourteen tracks and no bad notes. There's even a fine version of Deniece Williams' "Cause You Love Me".
14.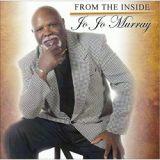 Jo Jo Murray "From The Inside" (Coday)
Chicago-based Jo Jo Murray cut his first single, "Why Baby," in 1971, and released a LP in 1989 entitled "Real Man Steppin' Out". A decade later he released "Song Of Love". It would take another sixteen years for Murray to release new music when Coday Records issued "From The Inside". Tyrone Davis inspired shuffler bumpers like "Stop That Knockin'", Down Home Blues like "You Need Help Boy" and "I'm In Love" and especially slowies like the title cut, "I Can't Get Over You" and "Do You Remember". The latter a delicious Tyrone-blessed smoothie. Looking forward to hearing more from Murray.
15.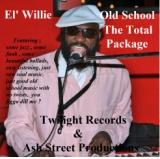 El' Willie "Old School-The Total Package" (Twilight)
On the cover of El' Willie's new album there's a blurb that reads "Featuring some Jazz, some Funk, some beautiful ballads, easy listening, just raw Soul music. Just good old school music with no twists...". That's a pretty fair description of what's here. It's the El' Willie style at it's best. While he often uses minimalistic keyboard arrangements that emphasize the melody and the vocals over the groove it doesn't mean he can't work up a groove evidenced by one of the standout tracks, "Check Me Out Babe", a smooth midtempo grinder that (as does all the tracks) reminds me of Marvin Gaye. He namechecks the great one on "The Countdown", another laid back-funk headbobber. It's El's "Inner City Blues" mixed with "A Funky Space Reincarnation". "Never Knew Love Like This Before", lovely ballad, is a reminder of what an accomplished songwriter the man is. Then there's the lovely "It's True It's You". One day some big name R&B singer is going to discover El's catalog and record some classics. In the meantime El' deserves some hits of his own in the Southern Soul market (by the way he co-wrote Theodis Ealey's "Stand Up In It").
16.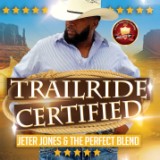 Jeter Jones "Trailride Certified" (Jonez Boys)
Jeter Jones has placed a remarkable number of songs on playlists across the SS network. Scanning this tracklist I count no less than five tracks from this record that were hot in one pocket or another. "Dat Country Boy Lovin'", "Then Country Girls", "Single Footin'", "Trailride Certified" and "Watch My Boots" got worn out by jocks this past year and change. Jones' music has a heavy Zydeco influence ("Single Footin'", "Trailride Certified", etc..). Like on Crystal Thomas' album I believe they could boost the bass but no one's asking me so...Anyway at this pace Jones is going to be a threat to the big names in this biz real soon.
17.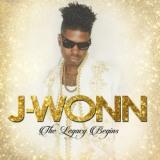 J-Wonn "The Legacy Begins" (I Got This Record)
J-Wonn enjoyed as a good a reception for his debut than anyone could reasonably hope for. His first widely released track "I Got This Record" won "Best Southern Soul/R&B Song" in the 2014 Blues Critic Awards. The album of the same name ranked number one on our "Best Of 2013" albums list. He avoids the infamous sophomore slump with "The Legacy Begins". No, there's nothing as outstanding as "I Got This Record" but there's enough memorable tracks to keep the fire burning. "I Need A Grown Woman" and "Daddy's Girl" were singles. "Daddy's Girl" is an interesting topic for a song. A daughter who is/was close to her father will allegedly know how to treat a man better. I'm not a psychologist but there's something to be said about a woman who had/has a good relationship with her father. Extra point for a fresh lyrical idea. It's something Carl Marshall would write.
18.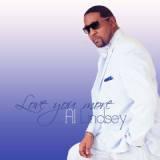 Al Lindsey "Love You More" (Pulsating Music)

I'm sure there are many of you that remember those Orson Welles TV commercials he did for Paul Masson wine (or am I dating myself?). He usually ended with the slogan that Paul Masson "will sell no wine before it's time". Mr. Al Lindsey takes his time, "Love You More" is his first new album in five years and fifth overall in a recording career that dates back to 2004 The first thing you notice about "Love You More" is the crisp, clear production and background vocals of Simeo. The coasting, danceable "Come As You Are" benefits from a genuine sax line by Bunny Clyde, those drip drip percussion sounds and Lindsey's trademark smoky vocals but what he excels at best is love songs. The title track is an instant classic, reminiscent of Ricky White's very similar "I'll Still Love You". A yearning piano and fuzzy guitar ballad with Lindsey proclaiming "I still love you" even if "the sun fails to shine, the oceans run dry, my blood count runs low, etc". You know you have a good melody when you can sing the refrain after hearing it only once. This song is special and deserves to hit out there. We need more in this vein. The fact that it's the top cut here is saying a lot since the album contains several strong cover songs, such as Dorothy Moore's "Misty Blue" and Gregory Abbott's "Shake You Down".

19.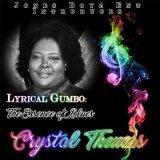 Crystal Thomas "Lyrical Gumbo: The Essence Of The Blues" (Jones Boyz Ent.)
"Do you wanna be happy?/Tired of being alone/You're looking in the wrong place/Those city girls doin' it wrong....you need a "Country Girl"". Thomas says girls from the country will take care of you better. Denise LaSalle's immortal "A Lady In The Street" continues to influence this genre. Thomas' sings "She's a lady in the street/Real freak in bed". This is Thomas' calling card concept it would appear. She also joins Jeter Jones on "Them Country Girls" (from Jones' "Trailride Certified") who produced most of Thomas' album and it has a healthy dose of Down Home Blues ("Somebody Else's Man", "Baby Don't Leave Me", "What I Been Looking For"). The production could be fuller for these tracks-the bass more prominent for example- the electric piano less for another- but Thomas' vocals and the quality of the songs win the day.
20.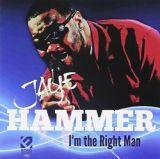 Jaye Hammer "I'm The Right Man" (Ecko)
One of the cuts is actually a much improved remix of a track found on the previous album ("Jaye Hammer's Still Got It"). "I'm Gonna Hit That Thang (Remix)" has a killer, revolving bassline, tight female background vox and lots of bounce. This is party music. "The Sweeter The Peach", "Here We Go" and "I Ain't Levin' Mississippi" keep the booties wigglin'. Best of the bunch is the Donnie Ray guest spot, "Is She Waiting On You". Ray and Hammer throw it all on the table vocally. The title track is a steamy slow number and "Just Because" is a pretty (and rare for an Ecko album) cover of the Johnnie Taylor hit.
Blues Critic's
Top 10 Retro-Soul/Soul Blues Albums Of 2016
1.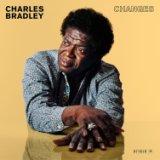 Charles Bradley "Changes" (Daptone)
Third and final album from this lost and found Soul singer who has left a monumental legacy even if only spread over three discs. The title track is an out of left field cover of a Black Sabbath song. You heard that right. It was a stroke of genius if only for the attention this garnered for Bradley and the album. This fiercely powerful track is no gimmick, however. It's otherworldly in it's Soulfulness. What's even more impressive is the whole album is equally as fab. The effusive praise for Bradley and this record is ubiquitous so I'll defer. Why wasn't James Brown doing this kind of material the past two decades before he passed?? Bradley is the next best thing to the artistic comeback Brown never achieved...but Bradley will be remembered as his own man if there's any justice in the world.
2.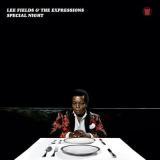 Lee Fields & The Expressions "Special Night" (Big Crown)
Different label (no longer Truth & Soul) but same retro production/writing style (thank heavens). Produced by Leon Michels and Thomas Brenneck it's also the first Lee Fields & The Expressions album where every song was written by Fields and band. They are more than up to task. The Deep Soul ballad "Work To Do" has a similar arrangement and feel as "I'd Rather Go Blind" on the refrain. "Make The World" is a stomping, socially-conscious rocker like The Temptations circa 1969. 'Let Him In" hearkens to earlier 60s with a vocal delivery not far removed from Otis Redding. "Where Is The Love" is propulsive groover with a '"Funky Drummer"-like drum pattern. There's an overall Funkier groove than the previous LPs but not at the expense of melody.. That's four nearly perfect albums in a row (I don't count Field's atrocious self-released "Treacherous" CD).
3.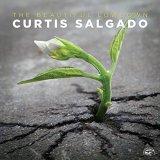 Curtis Salgado "The Beautiful Lowdown" (Alligator)
Salgado has refused to let health problems get in the way of his music (someone should create a Freddie Mercury Award for artists who continue creating in the face of their own mortality). Salgado reportedly underwent a liver transplant after a 2006 cancer diagnosis followed by a 2012 lung cancer sentence but you wouldn't know that listening to him belt like one of the champions (get it, Freddie, Queen?). The jangling, pouncing "Hard To Feel The Same About Love" is a stunning song about an ex. He says "you (she) taught me about the blues". Well we owe a debt of gratitude then. Almost as good be-ith "Walk A Mile In My Blues" is one of the cleverest song titles this year (of course you know the classic "Walk A Mile In My Shoes". If not, shame on you!).
4.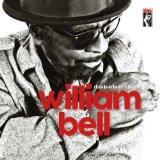 William Bell "This Is Where I Live" (Stax)
Who says you can't go home again? Soul legend William Bell made a name for himself via Stax Records from 1961-1974 with R&B hits like "You Don't Miss Your Water", "Everybody Love A Winner", "I Forgot To Be Your Lover", "Private Number" & "Loving On Borrowed Time". He also helped pen Albert King's timeless classic "Born Under A Bad Sign". Bell, now 76, hasn't lost more than a pinch of his Gospel-influenced voice. He still sounds warm, aching, ie "soulful" just as he did decades ago. Although the album was recorded in New York City and producer John Leventhal is better known in the alternative-Country realm (his wife is none other than Rosanne Cash) the sound of Memphis dominates the album. Leventhal co-wrote 9 of the cuts with Bell and he and his wife Rosanne wrote together ("Walking On A Tightrope"). Marc Cohn of "Walking In Memphis" fame also co-authored five songs, including the first single, "The Three Of Me". Authentic is the word that best describes this effort. Bell is the real deal after all and at the very least "This Is Where I Live" is a strong reminder....of where he lives.
5.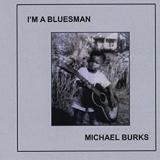 Michael Burks "I'm A Bluesman" (Iron Man)
Burks died in 2012 so this 2016 release obviously predates that. In fact it pre-dates all his albums back to 1998 and clearly shows the early Albert King influence, which is what drew me to Burks in the first place. The twelve tracks were recorded at Bob Greenlee's King Snake studios. Greenlee also wrote five tracks (three with Burks). Burks wrote another three by his lonesome. Thankfully the production is warm compared to the icy Blues Rock influences found on his Alligator albums (which are still damn good mind you). Tracks like "What Are You Doing To Me" are more bass heavy like King's Stax 70s recordings. Burks was his own man and was finding his own style with every LP but let me just say from one Albert King fan to any who may be reading- this is the Michael Burks album to get first.
6.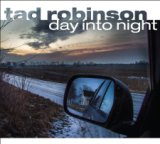 Tad Robinson "Day Into Night" (Severn)
A personal favorite of ours who never disappoints. Robinson sings marvelously as always backed by an assembly including Johnny Moeller on guitar, Steve Gomes on Bass, Robb Stupka on drums, and Kevin Anker on keyboards. Anson Funderburgh also guests. The brisk, stately and lyrically revealing "Soul Lover" portends what's to follow. Simmering Memphis Soul and late night Blues. The rolling and tumbling groover "Love Is A Winner" would be a good pick for radio (we added it to ours thank you). Also exemplary are the bumping Hi Records-like "While You Were Gone" and the two versions of "Call Me", featuring different arrangements. Hearing these- with one that would normally be an outtake-on the album for comparison makes me wish for a "complete sessions"-like anthology. Maybe one day Severn Records will re-issue "deluxe editions" of it's superlative catalog. Wouldn't that be nice...?
7.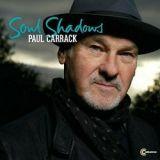 Paul Carrack "Soul Shadows" (Carrack UK)
You may not know his name but you very likely know his voice. He sang lead on "The Living Years"- the number one single by Mike & The Mechanics back in 1990. You also may have heard him singing on "Tempted" by Squeeze. Or maybe him singing "How Long" by the pub rock band Ace. Or finally his hit under his own name, "Don't Shed A Tear". The man is blessed with a smooth, yearning voice. A lovely instrument. This is a retro-Soul album (perhaps a little too much veering toward easy listening Pop) with mostly original songs by Carrack. I would love to hear him grit it up or just up the energy like Curtis Salgado or Billy Price.
8.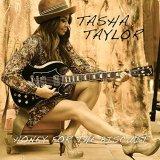 Tasha Taylor "Honey For The Biscuit" (Ruf)
Unlike the sons of the late Johnnie Taylor (Floyd Taylor, T.J. Hooker-Taylor, Johnnie Taylor Jr.) the daughter Tasha Taylor hasn't aimed her career towards chitlin' circuit Southern Soul like her father did the past two decades of his career. While JT and Floyd recorded for Malaco Records Tasha has recorded for the traditionally Blues/Rock-oriented German label Ruf Records (Bernard Allison, Ana Popovic, Eric Bibb, Walter Trout, etc..). That said her material is more in line with her father's Stax/1960s R&B and 60s Aretha Franklin than contemporary Blues. The Funky "Leave That Dog Alone" and the slow "One And Only" with it's shimmering guitar and Tasha's vocal punctuations being prime examples. The honky tonkin' "How Long" brings her into the present, however.
9.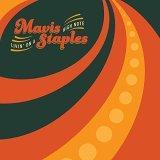 Mavis Staples "Livin' On A High Note" (Anti/Epitaph)
Concerning the colorful cover to the concept conceived Staples chose to have a decidedly bright, positive, uplifting vibe throughout this LP. "High Note" is a joyous, tumbling crossover song with some modern flourishes. Though not as Gospel-dominated as previous albums she covers Nick Cave's "Jesus Lay Down Beside Me" like the master interpreter she is. Lots of sing-along refrains like on "Action" and "Take Us Back". A very good addition to her very serious catalog.
10.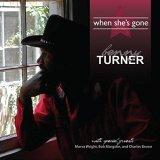 Benny Turner "When She's Gone" (Nola Blue, Inc)
Turner's fluid tenor voice is especially effective on downtempo numbers like his ace take of Bill Weather's chestnut "Ain't No Sunshine". Turner is the younger brother of the late Freddie King and was the bassist in the Freddie King Band, then bandleader for Marva Wright for a couple decades until her 2010 death. His resume as bassist also includes studio work with King, Wright, Otis Clay. Mighty Joe Young and Memphis Slim. He stepped out as a solo artist in 2011 and this makes his third full length. "I Can't Leave" is a standout.
---
20 Great Southern Soul, Rhythm & Blues Songs Of 2016
*** in no particular order...
| | | |
| --- | --- | --- |
| Song | Artist | Label |
| "Hard To Feel The Same About Love"/"Walk A Mile In My Blues" | Curtis Salgado | Music Access |
| "Changes" | Charles Bradley | Daptone |
| "Sweet Soul Legacy" | Paul Carrack | Carrack UK |
| "Where Did We Go Wrong" | Lee Fields & The Expressions | Big Crown |
| "Every Woman Needs a Working Man" | Johnny Rawls | Catfood |
| "I Can't Leave" | Benny Turner | Nola Blue, Inc. |
| "A Woman Needs Love" | Rue Davis | 1 Stop Graphics |
| "Country Girl" | Crystal Thomas | Jones Boyz Ent.) |
| "This Place Is Hot" | Ms. Jody | Ecko |
| "Is She Waiting On You" | Jaye Hammer & Donnie Ray | End Zone |
| "I Took My Grandma To The Club" | Stan Butler | self |
| "Wishbone" | Biscuit Miller | Bluebass Music |
| "Super Man" | LaMorris Williams | Rocks Landon |
| "This Is Where I Live" | William Bell | Stax |
| "Porcupine Meat" | Bobby Rush | Rounder |
| "Love U More" | Al Lindsey | Pulsating Music |
| "Looking For An Ugly Woman" | Charles Wright | A Million $ Worth of Memories |
| "Daddy's Girl" | J Wonn | I Got This Record |
| "The Countdown" | El' Willie | Twilight |
| "BYOB Party" | Tre Williams | Advantage |
| "Sunshine Lady" | Vick Allen & Ricky White | CDS |