Blues Critic's
Top 20 Southern Soul, R&B Albums Of 2017
1.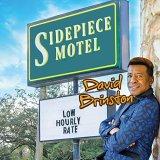 David Brinston "Sidepiece Motel" (Ecko)
I don't know why he has before and wish David Brinston wouldn't leave Ecko Records again to record on his own. While he has produced some fine music ("Good Woman (With Some Bad Habits)" from 2006 comes to mind) it's just glaringly obvious Brinston and Ecko are made for each other. This album crackles, pops, crackles again, and snaps with catchy bumps...then popracklesnaps, etc. Both the title cut and the slowie "I Drinks My Whiskey" are instant classics. That voice, a gruffer, nasally Al Green, is instantly recognizable and comfortable like thick warm socks on a chilly day.
2.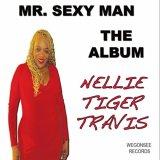 Nellie Tiger Travis "Mr. Sexy Man: The Album" (Wegonsee)
Nellie Tiger Travis had some hits before but her career jumped another plateau when "Mr. Sexy Man" exploded. Oh I remember the phone calls we used to get with people wanting to buy the CD (yes folks you still need to get cds made). Of course it was frustrating but in 2017 the long awaited (that cliché applies here if it ever had any meaning) album fiiiiiiiiiiiiinally materializes. Until this time songwriter/producer/genius Floyd Hamberlin Jr followed up "Sexy Man" with a series of single releases over the past two years and change that did well but paled in comparison. Then something enormously exciting happened for Southern Soul when another song written and produced by Hamberlin was featured on "The Tonight Show Starring Jimmy Fallon". That song, "Slap Yo' Weave Off", dates all the way back to 2008 from Nellie's album "I'm A Woman". Nellie even got to perform on the nightly TV show! Needless to say Nellie's stock was at it's peak when Hamberlin finally decided to release this album (and it is now the best selling CD by any female artist in our store's history dating back to 2005). And it's full of both his and Nellie's brilliance. Songs like "Textual Harassment" and "Fix A Flat" may be gimmicky but are so so clever. On the latter Nellie sings "You can't do nothing with that/You need a can of Fix A Flat". No not Viagra or Cialis (which have been done to death) but something to put air in that limp tire. Not everything is jokey. "Walking In The Rain In Memphis" shows how good Nellie is at conveying doefulness. It reminded me of "Don't Talk To Me" and "Running On Empty", both shattered relationship songs (again from "I'm A Woman").
3.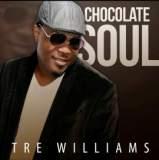 Tre Williams "Chocolate Soul" (Advantage)
Tre Williams was the lead singer for The Revelations that made two critically-acclaimed Soul albums...but for whatever reason Williams has gone the Southern Soul route but it's another success all the same. There's a plethora of hits here. "Put Those Cups Up", "3 Rounds", "B.Y.O.B Party" and "Caught In The Middle". Those hoping for all live instruments like The Revelations' albums may be disappointed but the album features a reasonable amount of live instruments because as I've said before this market prefers synth horns. That said synth horns have come a very long way. It sure sounds like real horns on "3 Rounds". (As a footnote the Revelations have continued on without Williams).
4.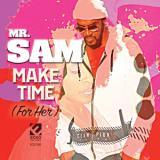 Mr. Sam "Make Time (For Her)" (Ecko)
Mr. Sam Fallie finally gets his second album from Ecko Records ("Just Like Dat" dropped in 2012). It was preceded by the excellent title cut, a sweeping slow jam and a refrain with a Philly Soul feel. Omar Cunningham, Karen Wolfe, O.B. Buchana and LJ Echols join Sam (though only as cameos) on the shuffle bumper "Broke As Hell". Look Mr. Sam wants to "Take you out to dinner...on a shopping spree...get your body massaged...get your hair and nails done...." but he's just "Broke As Hell". One of the best dancers is the booty bouncing "Go To Work". It's a sparse track with just bass drums, key fills and chanting backing vocals. It appears again as a remix with a rap to close the album. "She Don't Want Me No More" is another stunner. A creeping, drama-filled track with another great refrain.
5.
Black Diamond "Love's Journey" (M.D.)
Black Diamond was voted "Best New Artist" in the 2017 Blues Critic Awards. The group does both kinds of Southern Soul- the one folks in the chitlin' circuit still call "the Blues" and the poppier Southern Soul of the Beach market. The group is made up of Ricky Fuller, Clarence Fuller (brother of Ricky), Reginald Barnes and Karen Jackson. Like The Total Package Band on the Wilbe Records roster the group features multiple vocalists. The Fuller brothers and Karen Jackson share vocal duties.. "True Love" was their breakout hit- reaching the upper echelons of many Southern Soul charts/playlists. Currently red hot J-Red The Nephew produced "I Will". "Don't Stop Moving" is a beachy coaster and the Karen Jackson sung "Real Love" is a great midtempo Memphis mover.
6.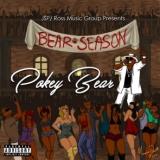 Pokey Bear "Bear Season" (RMG)
Big Pokey Bear's been on a tear. "Ladies Room" is an unabashed re-write of the classic Klymaxx hit "Meeting In the Ladies Room". This version is a smidge funkier with chang-a-lang guitar, fuzzy bass and subtle single key keyboard licks. Who knew all these years it was Pokey Bear she was slippin' away to the ladies room? No, wait scratch that. Pokey was too young. I had to go to youtube to watch that corn ball music video right now. Oye! Embarrassing. Marvin Sease's "the candy licker" was pretty much revolutionary at the time with it's shameless (nay, proud) ode to going down on a woman. Nowadays it's a cliché when it's used as the basis of a song. I won't bother listing them all but you already know there's a boatload. Nevertheless, "Lick That Nukie" is a fun, verrrrry dirty jam with guest O.B. Buchana, who has own "lick it" song under his belt (again, pun intended) called "Slow Lick It" (from the album "It's My Time"). The album's first single was Pokey's duet with youtube sensation Bishop Bullwinkle (the "Hell Naw" guy) called "I Can't Be Faithful". The album, "Bear Season", is basically THE gold standard Southern Soul that's "still called the blues" of today (like or not). It truly is "(Pokey) Bear Season".
7.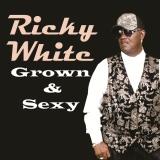 Ricky White "Grown & Sexy" (CDS)
Ricky White is one of the hardest working cats I know. He owns his own restaurant, tours all over the country, produces records on other artists and of course records his own albums. "Grown & Sexy" starts with a fat bass Funk track, "Bounce", that may not been what's en vogue but it should do well in the clubs. White has a great talent for slow jams and "Chillin' With My Baby", "Stay Out Of My Business" and "Baby You're Ready" are excellent but the best is still "I'll Still Love You" which makes another appearance on this album for good measure. Back to the club material we have "She Got It Like That" and "Cookie Thang" makes it's first appearance on one of Ricky's solo albums.
8.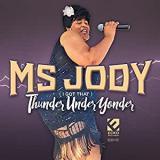 Ms. Jody "Thunder Under Yonder" (Ecko)
Ms. Jody releases a lot of albums. Roughly one a year and she is treated with the Ecko Records writing staff with seemingly the best material. While I'm running out of words to praise hers and their work they seem to not be running out of song ideas. I'm just going to mention a few cuts I like the best. The bona fide Blues cut "Where I Come From" we enjoyed so much it topped our Southern Soul Radio Top 25. The one -two bunch of dancers "Power Stroke" and "Ms. Jody's Energizer Slide" pack a wallop. In addition on "You're Letting A Good Man's Love Go To Waste" Ms. Jody warns the love wasting woman she is going to steal him if she don't appreciate what she has. The whole Ms. Jody persona is basically a woman who is loving your man behind your back often because you ain't taking care of your homework. But that don't mean she won't do it even if you are!
9.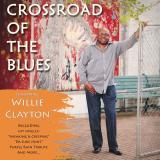 Willie Clayton "Crossroad Of The Blues" (EndZone)
Willie Clayton has spent a good portion of his career shying away from Blues and gunning for the R&B Charts. It's even been reported that he claimed he didn't want to be known as "Blues singer". Well, the truth is that he is a great Blues singer but that ain't all he is. When he does R&B it works. When he does Southern Soul. Ditto. Now when he leans into the Blues more as he does here it just proves his voice can do it all. Picking highlights is tedious as there are no duds but "Sneaking And Creeping" was the biggest hit.
10.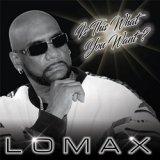 Lomax "Is This What You Want'" (KAL Ent.)
Lomax Spaulding was born in a small town in Georgia. He began playing the guitar, the piano, and singing at a very young age. Lomax's first exposure to public performance began in the Church. Lomax joined the very successful group, "Cashflow." Over the next few years, he toured with Cameo, Levert, Frankie Beverly & Maze, Stephanie Mills, Rodger & Zapp, Luther Vandross, Jermaine Jackson, Alexander O'Neal, Klymaxx, Shelia E, Keith Sweat and many more. In 2004 Lomax returned to Gospel music. Looking to broaden his musical horizons, Lomax began his Southern Soul experience as a guitar player on Tony Troutman's hit, "Your Man Is Home Tonight." Lomax worked with Mel Waiters. He has collaborated with him on several musical projects, such as the hit single, "Got No Curfew." He also produced and performed on the music of Gina Brown's "We're Having A Party" and "G-Slide." Lomax was nominated for 'Best New Artist' and 'Best Record Producer' in the 2012 Blues Critic Awards. Lomax released his first Southern Soul/R&B CD, "Life Lessons" in 2013. Lomax's second album, "Is This What You Want", dropped in 2017. It was preceded by several popular tracks like "The Knock Down Inn", "Get This Party Started", "Don't Leave My Wife Alone" and "Watch It Shake" (first recorded by Charles Wilson in 2008). His star is continuously on the rise so we'll see what he does next hopefully soon.
11.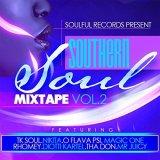 Various Artists "Southern Soul Mixtape, Vol 2" (Soulful)
T.K. Soul's Soulful Records turns out another fine collection. This set features new songs by TK himself ("Single Woman", "The Way You Swang", "When It's Christmas Time"), Rhomey ("Do You Really Love Me?"), Nikita ("Rules To The Game"), Magic One ("The Baddest", "Sexy Ain't Got No Age") and three by newcomer O Flava Psi
12.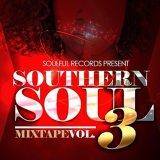 Various Artists "Southern Soul Mixtape, Vol 3" (Soulful)
Second slab of modern Southern Soul dancers and slow jams from Soulful Records. Highlights include "What's That Dance?" by Rhomey, "I Wonna Hold My Baby" by TK Soul and "Sexy Things You Do" by Coupe Deville
13.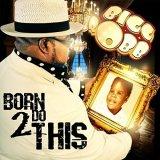 Bigg Robb "Born 2 Do This" (Over 25 Sound)
The always reliable Bigg Robb is back with a disc jam packed with grown folks music. And when I say "packed" I mean 19 tracks! My favorites are the sad-but-true "Haters (They Don't Want To See You Win)", the requisite party hit "I Need A Drink" and the prescient title track. Yes Robb you sho' was "Born 2 Do This".
14.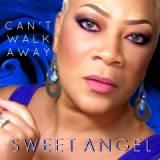 Sweet Angel "Can't Walk Away" (Sweet Angel)
Sweet Angel Dobbins' first album in five years is perhaps the best showcase for her talents to date. Yep she's still sassy and ain't trifilin' and Hallelujah there's a refreshing chunk of real down home Blues here. First we have the Bobby Rush-inspired Funk Blues "Take A Look" followed by the Blues roller "Hold Back The Booga Bear". Even the grinding bumper "I Wanna Ride It" has a Bluesy edge and is hilariously tongue in cheek. It starts off with the Sweet young thing as a little girl seeing a pink bicycle and telling her folks "I wanna ride it" but then later on in life she was in college and bought a car and you guessed it- she wants to ride it. At this point I knew the punchline was coming and I was not disappointed. "This leg to the east/This leg to the West/My baby in the middle..." well you got it. My only quibble is she could have stretched this one out a bit longer before dropping the punchline. The sweet (pun intended) slowie "Steps To Love" was one of the tracks we programmed in our Southern Soul Radio. It's a tidy checklist on how to please your man.
15.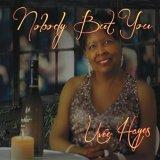 Uvee Hayes "Nobody But You" (Mission Park)
Uvee Hayes has straddled the lines between Blues, Soul, Jazz and later Southern Soul throughout her career. She is one of precious few artists that have been able to make a mark in mainstream Blues as well as the Southern Soul markets. Hayes was born in Mississippi but relocated to Missouri after marrying St. Louis Radio Hall Of Famer Bernie Hayes, who started his independent record label Mission Park in order to issue Uvee's recordings.
In 2009 Uvee signed with the fledgling CDS Records label, which issued a 17 collection of (yet again) both new and previously-released tracks. The label chose her duet with Otis Clay, a cover of Johnnie Taylor's "Play Something Pretty" (also the album's name), as the first single but it was the follow up, "Maintenance Man", that put Uvee on the map in Southern Soul. Boosted by WDIA out of Memphis in late 2010 the song has gone on to receive extensive and consistent airplay and sales over the past seven years. So that brings us to 2017 when another sequel to "Maintenance Man" makes it's appearance on "Nobody But You". The groove-heavy "Mr. Fix-It-Upper" has Uvee singing: "Met this man/Said 'I was watching you'/'I was wondering whether I can talk to you'/'I see you had a maintenance man then you had a handy man'/'I understand they were doing the best they can....'/'...allow me to introduce myself to you'/'I'm the man that's gonna give you what you need'/'I'm Mr. fix-it-upper...you tried the rest now try the best'".
16.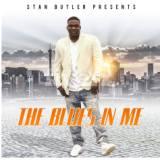 Stan Butler "The Blues In Me" (Stan Butler)
Like Jody Sticker or Luther Lackey, Butler is not necessarily a knock-u-flat Soul singer ala Wendell B or Willie Clayton but he became an expert at using his voice and lyrical wit for the greatest effect. Prime example is the absolutely brilliant shuffle bumper "I Took My Grandma To The Club", one of the most clever and humorous tracks to come along since Sir Jonathan Burton's "Too Much Booty Shakin'". A refreshing respite from all the "side piece" clones. As the title suggests the song tells a (tall?) tale of Mr. Butler acquiescing to bringing his grandma to the club. She asks and he agrees as long as: "You promise me when we get to the club you'll sit down in your seat". Now you see Butler tipped his hand here. Was it necessary to remind her to stay in her seat or did he suspect she just may cut some rug? Perhaps not the first time? As anticipated when they get to the club grandma is enjoying herself so much she decides to teach these young whippersnappers how to do the damn thang, in this case the "Tootie Boot", a reference to one of Butler's first songs to appear on the radar (found of his first full-length "Back To Basics"). "I'm eighty years old as y'all can see/I bet not one of y'all can out dance me". Though funny it really isn't insulting or unbelievable like certain television commercials that, say, show old people suddenly acting like young idiots after drinking Mountain Dew or sneaking away from their retirement home to party hardy before stopping at Taco Bell for late night fuel. Those are obnoxious and exploitive but Butler's "Grandma" isn't for what he reports does actually happen!
17.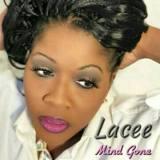 Lacee' "Mind Gone" (Advantage)
The very gifted Lacee' is back with a very intriguing album title. Did Lacee' suffer a nervous breakdown? Does she have Alzheimer's? No, don't be ridiculous. The title track refers to Lacee's long distance lover man making her feel so good it's like her mind is gone 'cuz she misses him so much. Sounds like she's traded up because she used to have a "Broke Man". Even though he knew she was "high maintenance" (as she proudly admits) he jumped in and was "faking" 'cuz soon he started playing cheap. The dude started off right but now he complains his money is running low and she don't need no broke man. These are not her best set of songs but her voice can make anything sound good.
18.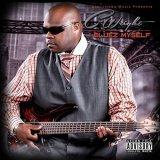 C-Wright "I Bluez Myself" (Total Impaq)
Impressive debut from this artist from Iberia, LA. "I Bluez Myself" is 19 tracks of well-crafted Southern Soul with the now dominant R&B flavor and some big name guests. LaMorris Williams joins Wright on the popular hit "Feel Good". Tucka is on board for "Operator", which predated the album by two years. The track that smashed on our Southern Soul Radio was "Mr. Good Thang". There's also a, well, wonderful tribute to the O'Jays entitled "Wonderful".
19.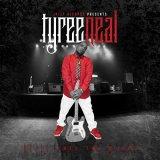 Tyree Neal "Still Called The Blues" (Tyree Neal)
This was a digital only release that would have been his second album in a row to be spread out across two discs since it boasts 21 tracks and a running time of just over 84 minutes. That's if he bothered to get CDs made. I know we would have sold a large amount. Lots of picks to choose from but the derivative title cut is the tops. While he says we forgot about "the good old Blues" he refers to Soul Blues and Southern Soul artists like Johnnie Taylor, Tyrone Davis, Mel Waiters, Kenne' Wayne, etc . He doesn't include the likes of Little Walter or BB King, which goes to show this Southern Soul, as opposed to the Southern Soul Pop of the Beach market, is called still the "Blues" even if is a far cry from Willie Dixon who famously declared "I Am The Blues". Cheatin' preachers must be reaching epidemic proportions as we have another fella with a girl cheating with the "Preacher Man". Maybe it's because his woman wanted a "Full Time Lover" and Tyree wasn't all there? Oh snap! He later admits "I Cheated".
20.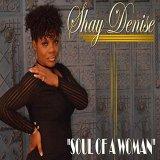 Shay Denise "Soul Of A Woman" (Soul Mop)
Shay Denise is one of the artists on J-Red The Nephew's label Soul Mop. It features the same clean, crisp production sound as found on the redman's own records. Red appears on "Back To You" and "Rock With You". Shay's hit was "A Man's World". It's not the first time someone has answered James Brown's immortal "It's A Man's Man's World". She agrees with James it's a man's world but "the women run it". Well James did say "It's nothing without a woman or a girl" so perhaps that's true. Reminds me of some street savvy talk that you let the man think they're in charge but they really aren't.
Blues Critic's
Top 10 Retro-Soul/Soul Blues Albums Of 2017
1.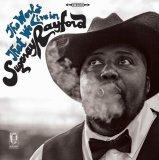 Sugaray Rayford "The World We Live In" (Transistor Sound)
I first became aware of Rayford when he joined The Mannish Boys and was a featured vocalist on their 2012 "Double Dynamite" project for the Delta Groove Productions label (Update: It initially slipped my notice but my first exposure to Sugaray was my March 2006 review of the Aunt Kizzy's Boyz album "Trunk Full Of Bluez" where I wrote: "If you ain't got a great singer you ain't got this critic's ear. Well, the Boyz got themselves a serious blues-shouter who goes by the name Sugaray Rayford".) Delta Groove gave Rayford his own album in 2014, "Dangerous". Needless to say Rayford's husky voice and the label's brand of musicians created a rollicking album. There was some R&B on that album along with Blues lumps, shuffles, acoustic pieces but no real Soul songs so I didn't include it on our "Best Of 2014" list. "The World We Live In" is the album I was hoping he'd make. The title cut features choppy verses and a gorgeous almost Jazzy chorus about the troubled times we live in. The leadoff cut is a Funky mover with a rip-roaring vocal and yes oh yes that tasty horn n' organ marriage. They were made for each other. I was floored by how much Rayford sounds like Benny Latimore on "What Do We Own", "Home Again" and "Keep Moving"-only harder edged. Then came the Latimore cover, "Dig A Little Deeper" and I exclaimed: "Aw yes. Gotcha". I ain't the only who noticed. Latimore should align himself with this same set of producers, pickers and players.
2.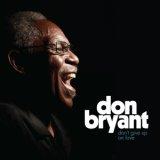 Don Bryant "Don't Give Up On Love" (Fat Possom)
Bryant wrote material for artists at Hi Records and as a solo artist he released the 1969 album "Precious Soul". The album wasn't a hit but Bryant still became one of Hi's top staff writers. Bryant is credited on more than 150 titles. He later recorded as Donald Bryant & The Chosen Few that focused mainly on gospel, releasing albums in 1987, 1989 and 2000. "Don't Give Up On Love" is as stunning a comeback as one could possibly conceive. Bryant wasn't even performing outside of church services. On "Don't Give Up on Love", Bryant is joined by multiple Memphis studio legends, including Hi Rhythm Section members Charles Hodges (organ), Archie 'Hubbie' Turner (keyboard) and Howard Grimes (drums). Bryant wrote or co-wrote 7 out of the 10 tracks. Ballads like "It Was Jealousy" and the title cut, and especially the churchy "How Do I Get There" simply couldn't be greater. Essential album if Deep Soul is your bag like it is mine. I'm hoping and praying that like Charles Bradley, Bettye LaVette and other Soul comebacks this album will lead to a serious of follow ups.
3.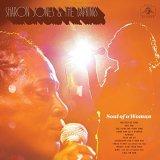 Sharon Jones & The Dap Kings "Soul Of A Woman" (Daptone)
This proved to be the last album from Sharon Jones who found fame in the twilight of her career. She remained a true Soul woman to the end. This album feeds the desire for powerful ballads and R&B dancers with much material lovingly mixed from her final sessions. "Matter Of Time" "justice will come" comes the first track and it instantly made me think of a report of how she suffered a stroke watching the 2016 Presidential Election results and later joked it was because of who won. The song doesn't actually reference that election whatsoever I think I better stress! It's just a great "I Have A Dream" sentiment ala MLK Jr. "Sail On" is a Rumba/Soul mix and "Rumours" is definitely Motown-inspired. The album closes with a track that is not actually from her final sessions. "Call On God" was recorded with the Dap Kings in 2007. Shocking they left this little gem in the can. It wasn't even finished until The Gospel Wonders added their background vocals after her funeral. It is fitting here and it brought a tear to my eye knowing Jones had passed and we lost such a vital, inspiring artist/singer.
4.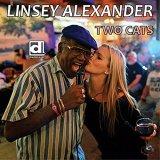 Linsey Alexander "Two Cats" (Delmark)
I was pleased to discover this wasn't yet another set of straight shuffles and lumps Delmark and Chicago Blues is known for. Now there's certainly nothing wrong with that I just prefer a mixture of Soul Blues and Contemporary Blues and "Two Cats" has it. The opener "I'm Not Your Problem" is horn-laden Southern Soul, "That Ain't Right" is a Funky uptempo stomper peppered with horn blasts. "User" is another rhythmic number while "How Could You Do Me Like You Done Me" is a simmering slow drag. Lots of humorous double entendres and sexual innuendo like the title track, "Where Did You Take Your Close Off Last Night" and "Facebook Woman".
5.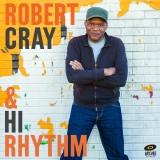 "Robert Cray & Hi Rhythm" (Megaforce)
I guess it was only a matter of time. Robert Cray has always had one foot in Memphis Soul and most of his albums have contained a healthy dose so when Robert Cray teamed up with Hi Rhythm Section-or what's left of them (Al Jackson Jr. had already passed as did Teenie Hodges) all I had to say was: "Well, what took you so long?". It's mostly covers but not the ones that get done ad nauseum. It's always great to include a Sir Mack Rice cut or two but it's usually "Mustang Sally", "Respect Yourself" or "Cadillac Assembly Line" but smartly Cray (who previously covered Rice's "24-7 Man") chose the much lesser known "I Don't Care" and "Honey Bad". The three Cray originals include "You Had My Heart", "The Way We Are" and most notably the midtempo stomp "Just How Low", which is a not so subtle stomping all over the current U.S. president.
6.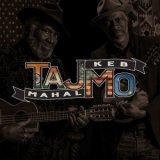 Taj Mahal Keb Mo "TajMo" (Concord)
I reckon many critics wouldn't/don't consider this a Soul Blues album. In fact an Internet search shows that the 2018 Blues Music Awards has this album as one of their Contemporary Blues nominees. Well I think the sprite "All Around The World" is has a little Soul. It worked well with our radio station listeners who tune in for Southern Soul, Soul Blues and classics. Too Pop? Perhaps a better candidate is "Don't Leave Me Here", which has a definite Memphis Soul vibe or "Shake Me In Your Arms", a Funky soul ditty with stinging guitar and horns. This is a Soul Blues album, dagnabbit! Sure it has Folk, Acoustic Blues and more (it does have the tremendously eclectic Taj Mahal after all) but it's a Soulful record. Well whatever the case it's a great set of songs and an inspired pairing of these two Bluesmen. Though it's not Soul the LP ends with a terrific take and much improved version of John Mayer's "Waiting On The World To Change".
7.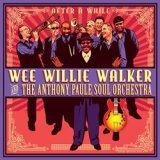 Wee Willie Walker & The Anthony Paule Soul Orchestra "After A While" (Blue Dot)
I was a huge fan of Willie Walker & The Butanes. The Butanes were the perfect vehicle for Walker but The Anthony Paule Soul Orchestra also fit Walker's voice rather well- maybe only with slightly less gritty backing. "After A While" was recorded at Fantasy Studios in Berkeley California by Bruce Kaphan and Robert Kirby. The album is co-produced by Walker, Kaphan, Paule and Christine Vitale. Eight originals 5 covers. I guess the plus side is there's more variety on display here like the acoustic guitar calypso number "Thanks For The Dance" and the easy listening ballad "Cannot Be Denied". There's some ripping cuts like the storming Little Willie John cover, "Look What You Done To Me" and "I Don't Want Take A Chance" with majestic horn charts and B-3. Walker's voice hasn't lost a bit of it's power. The 60s-styled slowie "After A While" is proof.
8.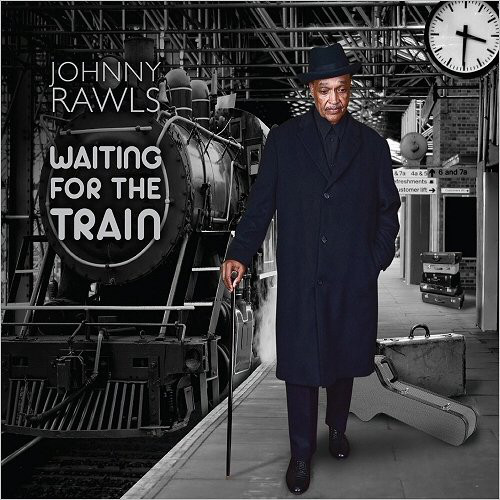 Johnny Rawls "Waiting For The Train" (Catfood)
Herrrrrrrrrrree's Johnny.....Yet Again! Rawls has released an album almost every year since 2004 and there's no discernable dip in quality. "Waiting For The Train" features a surprising stab at a dance track with "California Shake". It's Funky but I dunno. I think his "Lucy" from the past is his best dancer. Rawls shows broad scope when he chooses cover songs. On his last platter, "Tiger In A Cage"m he did an admirable version of The Rolling Stones' "Beast Of Burden" and here he tackles Bob Dylan's "I Shall Be Released". Rawls knows these are basically Soul songs at heart. "Blackjack Is A Gamble" is an interesting story song about a degenerate gambler who ends up dead. It's amazing how the bouncy, jangly guitar n' horns backing sounds so cherry against a grim storyline. The song was written by Rawls with frequent collaborator Bob Trenchard.
9.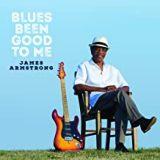 James Armstrong "Blues Been Good To Me" (Catfood)
Here's the second Catfood Records title in our Top 10. It's Armstrong's third outing for the label. He wrote or co-wrote eight of the ten songs here. There's a surprising take on Robert Palmer's obnoxious 80s hit "Addicted To Love" but if not for the lyrics you wouldn't know it. It's a lumpy shuffle with Bluesy guitar. The title cut is a great syncopated mid-paced shuffle on which he thanks the music that's made him successful. The song has a special meaning because he was seriously-injured by being stabbed during a 1997 home invasion that left his left arm nearly useless to his chosen profession. But thanks to rehabilitation and a change in the way he plays the guitar he does have use of the hand, especially to play slide. One of my picks here is "Ain't Another Love Song", which I detect was influenced by The Temptations' "My Girl". Nice touch.
10.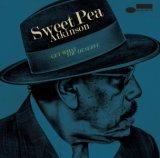 Sweet Pea Atkinson "Get What You Deserve" (Blue Note)
Atkinson is the former co-lead singer for Was (Not Was), which had two big Pop hits in 1987 ("Walk The Dinosaur", "Spy In The House Of Love"). The band folded in 1990 but reformed briefly to record an album in 2008 ("Boo!"). Between that time Atkinson recorded Blues with a little known group call the Bone Shakers who recorded a trio of albums- two of which were released on the Virgin Records subsidiary Point Blank. He also has one solo album under his belt title "Don't Walk Away" from 1982 (re-issued in 2008) and he's done guest vocals and session work with luminaries like Bob Dylan and Willie Nelson. So "Get What You Deserve" is effectively his second LP. It's all covers like "Ain't No Love In The Heart Of The City", "Are You Lonely For Me Baby", "Last Two Dollars" (yes the Johnnie Taylor/Malaco song), "You're Welcome, Stop On By" and they show Atkinson to have the full power his shoutin', gravelly voice has always had. As all covers albums go this is simply a great listen. Great big sound and like I said Atkinson can still do it like he was a spy in the house of love so get this album 'cuz you deserve it.
---
20 Great Southern Soul, Rhythm & Blues Songs Of 2017
*** in no particular order...
Song
Artist
Label
"Trouble Waters"
Ellis Blake
Brimstone
"Mr. Fix-It-Upper"
Uvee Hayes
Mission Park
"All Around The World"
Taj Mahal & Keb Mo
Concord
"How Do I Get There?"
Don Bryant
Fat Possom
"Just How Low"
Robert Cray & Hi Rhythm
Jay-Vee
"Where Did You Take Your Close Off Last Night"
Linsey Alexander
Delmark
"This Is The World We Live In"
Sugaray Rayford
Transistor Sound
"Hate Takes A Holiday"
Wee Willie Walker & The Anthony Paule Soul Orchestra
Blue Dot
"She Said Oh"
Lenny Williams
Bridle Ridge
"Don't Do It For The Money"
TJ Hooker-Taylor
Hooked Up
"Black Jack Is A Gamble"
Johnny Rawls
Catfood
"Fix A Flat"
Nellie Tiger Travis
Wegonsee
"Preacher Car In My Yard"
Luther Lackey
Lulack
"Right Man, Wrong Doctor"
Jim Bennett
JaBen
"I'm Goin' Down Slow"
Sir Charles Jones & Wendell B
Smoothway Ent.
"

Bobalagaboom

"
Wendell B
Smoothway Ent.
"Grown Folks Spot"
Donnie Ray
CDS
"Where I Come From"
Ms. Jody
Ecko
"Broke As Hell"
Mr. Sam
Ecko
"Haters (They Don't Want To See You Win)"
Bigg Robb
Over 25 Sound
"Chillin' With My Baby"
Ricky White
CDS