Blues Critic's
Top 20 Southern Soul, R&B Albums Of 2012
1.

Vick Allen
"Soul Music" (Soul 1st)
A modern day Classic Soul album from one of the top artists in the biz. Readers voted "Soul Music" the "Best Southern Soul/R&B Album" in the 2012 Blues Critic Awards For Southern Soul/R&B. Only ten songs but nearly every song was extracted as a single and became a hit. Tre Williams guests on "I Gotta Have It". The title track was easily one of the Top 5 soulful songs of any genre released in 2012. Allen sings "A little something for the old school...this kinda music is good for the soul". Amen brother Allen.
2.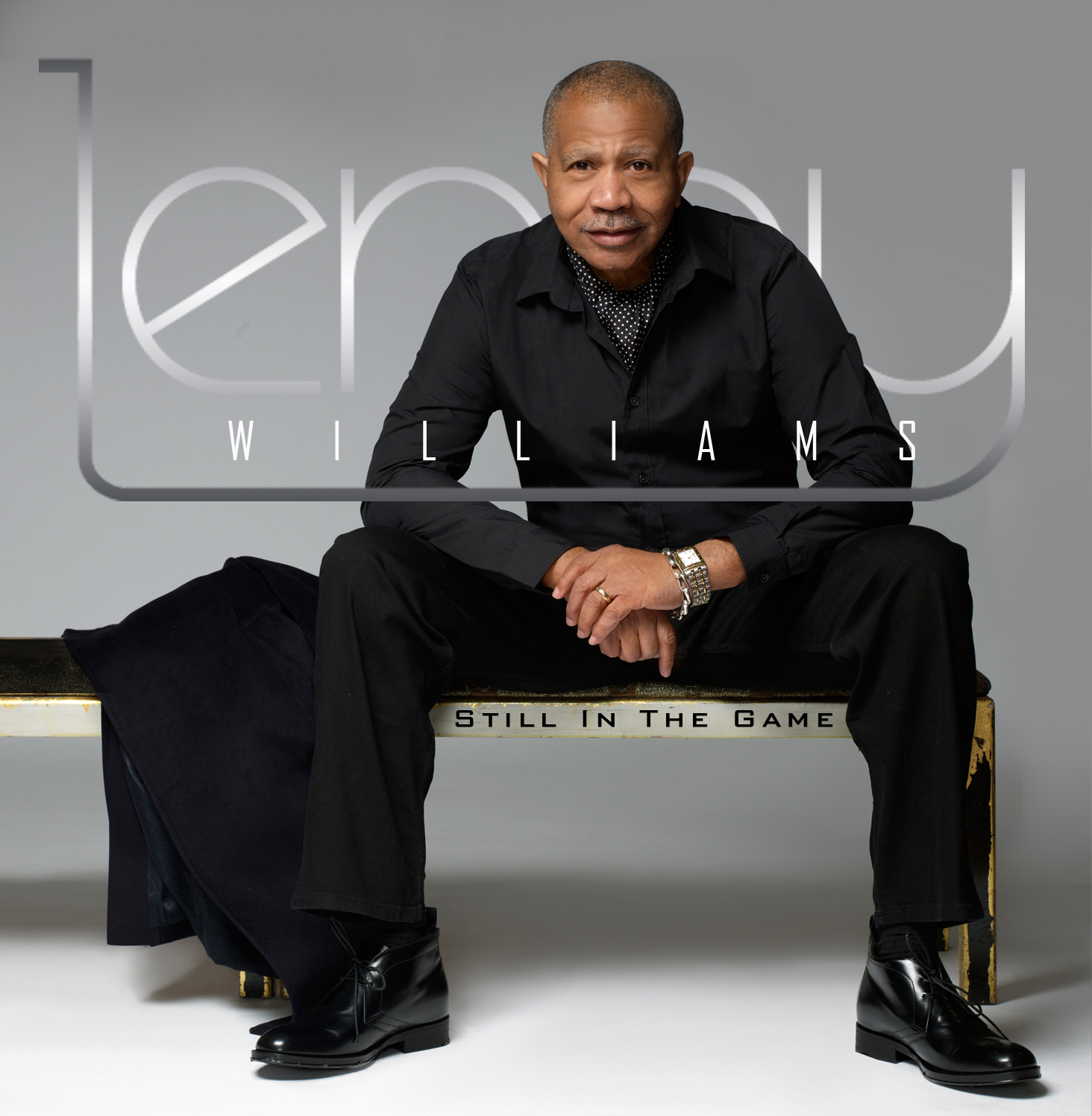 Lenny Williams "Still In The Game" (Lentom)
Thank goodness the legend is "Still In The Game". Smooth grown folks R&B featuring creamy midtempo Soul ("Stepping & Dancing", "Grown Man"), warm, creeping slow jams ("Still", "This Is For The One That Got Away") some groovy Hi Records inspiration ("Happy Man"), throwback Soul ("Good Girl", "Sunshine"). And a voice that hasn't lost a step after all these years.
3.

Jeff Floyd "Watch Me Work" (Wilbe)
Well another four years pass so it must be time for a new Jeff Floyd album. One thing going for these uncharacteristically long intermissions is there's plenty time for songwriting. Without naming names there are some artists who release albums every year but have more filler than an album like "Watch Me Work". His 2008 effort ("Keepin' It Real") was the weakest of his catalog and it followed only 2.5 years from the last one soooo. That said it's interesting that Floyd recut the title track to his obscure 1993 debut (in Japan), "Changing Times". The "hits" this time were "Using Me", the title track and "Front Door Back Door". It's the same Floyd/Wilbe formula...mid-paced, mannered grooves. light jangly guitar, keyboard fills and nuanced percussion.
4.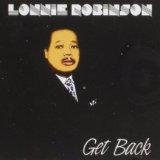 Lonnie Robinson "Get Back" (Aviara Music)
This great Soul album was very nearly lost. Lionel "Lonnie" Robinson was living in New Orleans, LA when soon after completing his first full album, Hurricane Katrina destroyed his home and nearly all his possessions. These possessions included the master tapes that comprise this album. It was believed this music was lost forever. Later when Lonnie had relocated to Houston, TX and began recording again he suffered another blow- he suffered a stroke that debilitated him, putting an end to his re-recording of these songs. Fortuitously, amongst the belongings that weren't destroyed by the hurricane he found an unmarked disc and when he popped it in his boom box he discovered that he had at least made a copy of the recordings before the masters were destroyed! And here it is! It's very 1980s-ish Soul and vocally he sounds a bit like Billy Ocean. Lonnie has a long history as performer prior to this release. He has served as Music Director for The Temptations Revue featuring Dennis Edwards, The Jones Girls & Lenny Williams. He also lead a Spinners tribute band for years in New Orleans prior to the afore-mentioned hurricane.
5.

Chuck Roberson "The Devil Made Me Do It" (Desert Sound)
Roberson has plenty albums under his belt (this makes thirteen excluding compilations) but this just may be his best overall. Bass-heavy, percolating keyboard tracks full of booty bounce and infectious refrains with Roberson's best Tyrone Davis worship vocally. "It Shoulda Been Me", "I'll Take Care Of You" and the title cut are premium bumpers and "Spare Me The Heartache" and "It's Not Over" are well-suited ballads for Roberson's expressive voice. There's also two tracks that resurrect or reinforce the tradition of "answer songs". Chuck twists the script on Karen Wolfe's "Man Enough" with "Woman Enough To Leave" while "They Got A Room" I suspect is talking back to the Jesse James/Millie Jackson hit duet "Let's Get A Room Somewhere". There's no crap takes here, even his re-arrangement of his slight dancer "Chuck Strut" (from Ecko album "A Woman Wants A Freak") held my interest and coerced my toes to tap.
6.
Donnie Ray "I'm Goin' Back" (Ecko)
We at Blues Critic love us some Donnie Ray so it has become daunting coming up with new ways to describe how good he and his music is. Personally I'm digging it that Ecko is fitting him with real Blues on this and the previous album. "I'm Goin' Back" features a classic shuffle, "Bring Back My Blues" and a jump Blues fit for dancin' named "Southern Soul Blues Slide". There's a fitting nostalgic arrangement to "I Remember Those Good Old Days" and there's three feel good bumpers this record label does best: "I'm Looking For A Woman", the title track and "She Was At The Hideaway". Again, Ray and Ecko are incapable of making a bad album. INCAPABLE.
7.

Frank-O Johnson "Only Time Will Tell" (Phat Sound/CDS)
Possessing a rich, classic soul voice ala Johnnie Taylor he is responsible for some great modern soul. His songs have been covered by luminaries like Bobby "Blue" Bland, Willie Clayton, The Supremes, Bobby Womack, The Temptations & many more. He also had a strong string of solo albums for Traction & Ace from 1987 'til 1996. He went on to produce artists like Johnnie Taylor, Ernie Johnson and Gwen McCrae and set up his own label called Phat Sound Records. "Only Time Will Tell" is his first album of new material in a dozen years. It's full of great Classic/Southern Soul ("Sexy Feeling", "H-U-R-t", "Crazy About You"), Gospel ("By His Stripes", "Heavenly Father") and includes the Urban AC favorite, "Let's Do Some Love Talkin'", which was especially well received in the U.K. a year prior to this release.
8.

Total Package Band "T's Groove" (Wilbe)
The history of the Total Package Band traces back to 1991 when founding member Tyrone Homes started with a five piece band that has grown to nine (even 11 on occasion) who have performed in the Southeast for two decades from private weddings, festivals, award ceremonies to even the 1996 Olympic Centennial Games in Atlanta. The live band has three vocalists but only one, Phyllislorena Smiley, sings on "T's Groove", their first album. Three other studio singers, Larry Longino, Vernay Jackson and Kermit Quinn, take turns with Smiley at the mic. Like most Wilbe Records output this set was produced by Reginald "Wizard" Jones who also co-write with "Wilbe" himself William Bell. This is a 70s throwback replete with a glorious horn section and a well polished production sheen the label is known for. The first horse out of the gate was a spritely cover of Bell's "Lifestyles Of The Rich And Unknown" (sung by Quinn). Other popular cuts within the Southern Soul community were "Girl's Night Out" (sung by Smiley), "Too Many Cooks In The Kitchen" (sung by Jackson) and Betty Wright's "Babysitter" (also sung by Jackson).
9.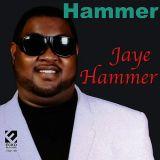 Jaye Hammer "Hammer" (Ecko)
Ecko certainly listens for certain types of voices when it comes to signing male artists to the label. Hammer has a youthful, elastic tenor like label mate Donnie Ray. Their styles are almost interchangeable except for the fact Donnie Ray co-writes or writes most of his own songs. Ecko had Carl Sims, Sterling Williams and have O.B. Buchana and now they brought in Sonny Mack with his very similar, earthy, slightly-weathered voice. The writing staff just knows how to use these voices to full effect time and time again. "Hammer" will be Jaye Hammer's introduction to most but Hammer released a decent album seven years prior ("Work It On Me"). "Hammer" is far superior with bangin' tracks like "Making That Booty Roll", "Mississippi Slide" and "I Can Love You Like That". The subject matter is cliché at this point but "I Thought It Was Jody (But It Was Judy)" is clever.
10.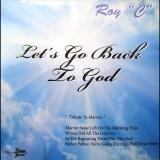 Roy C "Let's Go Back To God" (Three Gems)
Technically a Gospel album but with Roy-C it's never that simple. It does have original songs that mostly reference God, the Bible, Heaven, African history, theology, Marvin Sease ("Marvin Sease Left On The Morning Train" is a tribute to the late great) but this also works as another superlative Soul album from one of the last living legends of Modern Soul.
11.

Willie West "Can't Help Myself" (Aviara Music)
Produced by West and Carl Marshall with additional live instruments recorded in New Orleans including the 3-piece Smokin' Minnesota Horns. All original songs by West and Marshall except for Buddy Love's "NOLA My Home". The opener "Ain't Goin' For That" is a rollin' and tumblin' midtempo Blues with tasteful (real) horns and female backups. The title track is sweet Southern Soul with ching-a-ling guitar and a wonderful horn hook. "Not As Sweet As You" is a breezy, feel good dancer but the pick of the litter is the weepy slowie "I'll Live". It sickens me this album wasn't more successful.
12.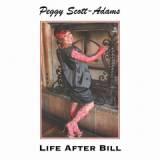 Peggy Scott-Adams "Life After Bill" ( Nora)
She's baaaayaaaack. It's her first Soul Blues album in eight years. In the interim she released two Gospel records ("God Can...And Will" and "Back To The Roots"). Adams allegedly was supposed to be with Pete Peterson's new Desert Sound label and the album was recorded with the same co-producers on all those albums, Peterson and Bernard Liton, but something changed and she took the tracks with her and self-released on Nora. The title track is obviously the sequel to her mega hit "Bill" from 1996. Sadly, it isn't as good as you think it would be. Adams' vocal is a bit sloppy for her and they even used some damn autotune on her voice in spots. No, just no. The single was much better from the LP,"Not Good Enough To Marry", a midtempo floater with her best vocals on the album. Another keeper is the similar "Old School". There's also a couple decent cover tunes, "Just Because" and "Make Me Yours". Not a trimumphant comeback but a welcome one.
13.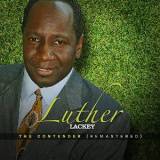 Luther Lackey "The Contender" (CDS)
Lackey changes labels but sticks tried and true to his self-created/produced sound. The first single, "Just Because He's Preaching" is another chapter in Lackey's lowdown preacher saga. Just like he's known for it's a great one punctuated with Lackey's churchy singing style. It's unmistakable and unmistakably Southern-fried. The second single, the juke Blues "Blind, Blind Snake" was his first song to hit #1 on the Soul And Blues Report Top 25. Another stand out track is poignant, autobiographical "When I'm Gone" where Lackey let's his guard down for a rare glimpse into Lackey's serious side.
14.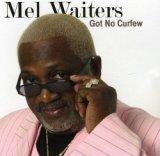 Mel Waiters "Got No Curfew" (Brittney)
Waiters' second release on his Brittney imprint is a vast improvement and features another "greatest hit" for any best of cd that may one day come. The title track is a bouncy bumper with a killer refrain aided by a jangly guitar lick reminiscent of Betty Wright's "Clean Up Woman". Other popular tracks were "Bag Of Ice" and "My Check Is Spent".
15.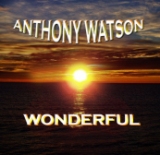 Anthony Watson "Wonderful" (Special Soul)
Anthony Watson placed a song on the Billboard charts in 1985 ("Solid Love Affair" #85 R&B) and recorded a self-titled album the same year on Amherst. He joined the Chi-Lites in 1986 when Eugene Record left the group and was still with the group to record the 1990 album, "Just Say You Love Me", but still was active as a solo artist. He recorded four more albums under his own name all the while performing with the Chi-Lites off and on (he recorded "Help Wanted" with the group in 1998). "Wonderful" is his first project since 2005 and is a varied collection from various sessions. The breezy stepper "Steppin' Out Tonight" and "All About You" feature some well done programmed tracks and sugary vocals from Watson who is no doubt influenced by Al Green. For me the highlight is "Get You Some Business", a loose, mildly Funky groover employing a talk box on background vocals and chang-a-ling guitar. Another fave is the slinky, loping dancer "How You Livin' Your Life?"
16.

Andre Lee "Stories Of Life" (Coday)
Lee's smooth baritone and slow R&B songs go together like peanut butter and chocolate and "Stories Of Live" features three ("Never Been Hurt", "Shoes Off First" & "I Wanna Love You Forever") but, instead of this being a singer's showcase ,the album's direction is squarely aimed at delivering Southern party soul hits like the gimmicky "(Cheating With The) Man In The Drawer". "Back In The Day Cafe" and "Stepping With You", however, are much better. A singer of Lee's caliber deserves better material but a singer of Lee's caliber will make better any material.
17.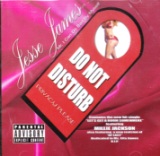 Jesse James "Do Not Disturb" (Gunsmoke)
Jesse James' albums have been an uneven affair ever since two albums dropped in 1988 ("It Takes One To Know One" competing with James' official release "I Can Do Bad By Myself") containing his Billboard charting hit "I Can Do Bad By Myself" (#61 R&B). Most of his albums recycle tracks from previous albums with a few genuinely special items added to the bag. "Do Not Disturb" is also guilty. It double dips with "Are You Gonna Leave Me" and "It Just Don't Feel the Same" featuring Millie Jackson- both from the 1997 album of the same name, "How Can He Hold You Up If He Can't Hold His Pants Up" pops up again from a 2009 CD and so on. There's even a new version of "I Can Do Bad" called "I Can Do Bad By Myself - You Were Doing Bad When I Met You" featuring Synethia. James also covers the chestnuts "At Last" and "A Change Is Gonna Come". The main reason for this album existing is his new duet with the beautifully bawdy Millie Jackson on "Let's Get A Room Somewhere", especially the "XXX version". Despite the repeats and covers that I doubt anyone needed in their lives the LP holds together as a collection rather well.
18.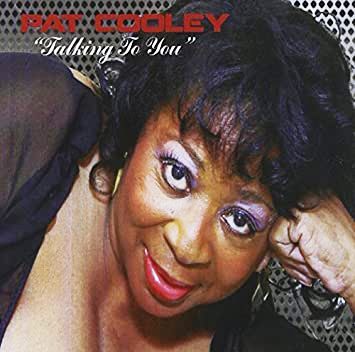 Pat Cooley "Talking To You" (L & L)
Pat Cooley released an album in 1987 ("Double Talk" on Ichiban) and again in 1993 ("Warm Hug" on Peachtree) but she didn't really find her footing and audience until 13 years later when she began promoting herself in the burgeoning Southern Soul scene. In 2006 she issued her 1987 track "I Ain't Going Where You Go", which was moderately successful despite it's dated sound. She then hit big with the Bigg Robb-produced "Older Woman, Younger Man" and there's been no looking back since. "Talking To You" is her most realized and best set of new songs. It's also her Bluesiest. Not only does she cover BB King's "Pay The Cost To Be The Boss" but the tough talkin' "No Mess" is a galloping down home Blues jam with a tasty blend of tightly squeezed guitar licks and boogie piano. Another hit, "Dirt Road Double Wide", features a guitar hook not far removed from that found on "Clean Up Woman" and the arrangement flirts with "Soul Man's" rhythm. It's a hecka funky groove when it settles in.
19.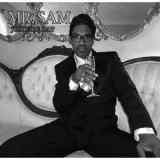 Mr. Sam "Just Like Dat" (Ecko)
Sam Fallie aka "Mr. Sam" first made his mark as a songwriter for The Bar-Kays, J. Blackfoot and Archie Love before releasing a dynamite album on his own, "Lookin' For Love". The title track and "12 Steps For Cheaters" established Sam as a recording artist. He followed it up with "Voicemail" (with a title track featuring Floyd Taylor) and a third album, "Love Attack", with somewhat diminishing returns. Sam needed a fresh start and found that with the stalwart Ecko Records. "Put A Little Water On It" was chosen as the first single but the real gems are the the midtempo rollers (two of many distant cousins of "Let's Get It On") "Cheatin'" and "Bring It Back" and the lush slow jam "All I Need".
20.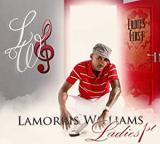 LaMorris Williams "Ladies 1st" (Rocks Landon)
This release is a 2 disc affair. The first is a new set of 12 tracks including a remix of "Impala". Disc 2 is the full "Sexy Soul Songs" album from 2 years prior. As far as the new songs the rather middling slice of Hi Records worship "You Make Me Happy" was heavily-pushed as the first single. Despite the song being generic and too derivative it did feature none other than Al Green on co-lead vocals. Quite a coup for the young Mr. Williams! The song did well but didn't cross over to the Urban Adult Contemporary market and it's commercial radio stations like they may have hoped. Another biggie was "Patron". It seems one can't go wrong with an alcohol=themed song. Just ask Mr. Got My Whiskey Mel Waiters. Disc 2 is still the better album and it was #8 on our Best Of 2010 Top 20.
Blues Critic's
Top 10 Retro-Soul/Soul Blues Albums Of 2012
1.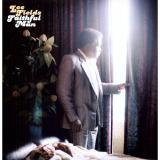 Lee Fields "Faithful Man" (Truth And Soul)
After releasing a poorly received album on his own ("Treacherous", on which Fields oddly gunned for Pop crossover success employing awful house beats and Electronica on many cuts) he's back with Truth & Soul for a proper successor to the excellent "My World". Fabulous sounding retro-Soul. Simple as that. Best slices of the pie are "Still Hangin' On", "You're The Kind Of Girl" and the dramatic title cut. The greatness of this album is beyond my skills as a writer to describe. I consider it one of the very best Soul albums ever released post-1979 and possibly pre-1979 is well. You have to listen to this with headphone to really get lost in it.
2.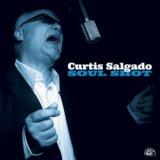 Curtis Salgado "Soul Shot" (Alligator)
Being accepted as a Soul and/or Blues singer with Soul despite being white is quite an achievement. Deal with it. It's fact. I would reckon Salgado and any Caucasian singer that aspires to tread on this holy ground knows it. Salgado does have the chops and "Soul Shot" is the best I've heard from him. Seven, thankfully obscure, covers and four originals on this rollicking album with plentiful horns and organ- a match made in heaven. Bobby Womack's "What You Gonna Do?" and the soaring "Let Me Make Love To You" are stone cold knockouts.
3.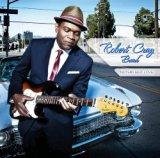 Robert Cray Band "Nothin' But Love" (Mascot)
In an interview I caught Cray confessed his love for ballads and there's some real beauties on his new record. Relationship woes, tribulations are on the menu and the forecast calls for rain on "I'm Done Cryin'", "Great Big Old House" and "Sadder Days"- all first rate compositions. Cray is blessed with a to die for voice and his a master at restraint and nuance, really only letting it rip occasionally like on the stomping "Side Dish". The lean, mean midtempo Blues numbers "(Won't Be) Coming Home" and "Worry" are another strong Cray trait. In fact all his traits are strong, even on Big Band-like swagger ("I'll Always Remember You").
4.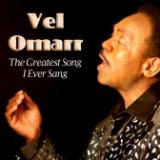 Vel Omarr "The Greatest Song I Ever Sang" (Special Soul Music)
If Sam Cooke were alive today perhaps he would make an album like this. Omarr has the voice and learned the phrasing of the late Soul titan (he often puts on a dynamic tribute show). "The Greatest Song", however, contains original songs inspired by Cooke-written mostly by Carl Marshall. Real instruments were used on this album. Showing the versatility of the Southern Soul market the swinging "Everybody's Dancin'" became a bit of a hit, charting on the SBR Top 25. Omarr is especially wonderful on ballads evidenced by the title cut, "Give Me Your Love", "Still My Love Grows" and the Bobby Conerly-conceived "Everybody Needs Somebody Sometime".
5.
Bettye LaVette "Thankful N' Thoughtful" (Anti/Epitath)

The roll LaVette is on picks up a little more speed on this exceptional new set of organic, rootsy, Gospel-inflected Soul and Blues. Mosltly covers by Bob Dylan ("Everything Is Broken"), Neil Young ("Everybody Knows This Is Nowhere"), Tom Waits ("Everything Is Here"), Sly Stone ("Thankful N' Thoughtful") but the pick of the litter is "Dirty Old Town", treated to two different arrangements (regular and a "Slow Version" that reminds me of Roy Orbison's "The Comedians")

6.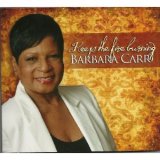 Barbara Carr "Keep The Fire Burning" (Catfood)

Carr's first album for Catfood is her second in a row to employ live instruments ("Savvy Woman" came out in 2009) and it basically sounds like a Johnny Rawls album with Carr's vocals. Rawls produced along with label boss Bob Trenchard. Horn n' organ Memphis Soul awesomeness abounds especially on "Hanging By A Thread", "Come On Home", "I Got The Blues" and the title cut.

7.

Mighty Sam McClain "Too Much Jesus (Not Enough Whiskey)" (Mighty Music)
Provocative title is not as blasphemous as it sounds. "Too much Jesus/Not enough whiskey/You ran all your friends away...Jesus told you a long time ago: 'Take up your cross and follow me'" but there's a price to pay when "Jesus is the only way". Elsewhere "Rock My Soul" delivers the archetypal McClain Funky R&B on "Can You Feel It", the opening organ sounds like a lost Ray Charles lick. "Missing You" and "So Into You" are Jazzy ballads. Overall this is standard McClain- everything he does has a whiff of Gospel.
8.

Dorothy Moore "Blues Heart" (Farish Street)
This is only the second studio album from Moore in sixteen years. It features mostly live instruments except for occasional synth horns. Moore has always been a master of the downtempo song and tracks like "Let The Healing Begin", "Make Up" and "When The Hurt Comes Down" shine the brightest. The first single, however, is a rather limp R&B grinder entitled "Institutionalize". Glad to have her back and hoping she doesn't take another seven years to record again.
9.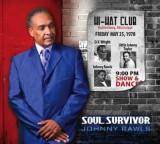 Johnny Rawls "Soul Survivor" (Catfood)
Another year another fine Soul Blues album from Rawls. Nine originals written or co-written by Rawls and Bob Trenchard and one O.V. Wright cover ("Eight Men, Four Women"). "Hand Me Downs", the title cut and "Long Way From Home" are his usual, trusty Clarence Carter-like beaters while the slowies "Drowning" and "Yes" and Funky "J.R.'s Groove" balance the album out nicely.
10.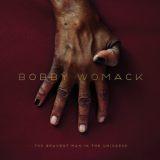 Bobby Womack "Bravest Man In The Universe" (Xl Recordings)
I do think this final Bobby Womack album has enough artistic value to make this top 10 but I find it a difficult album to love. It certainly isn't what one would expect from Womack with many tracks containing awkward electronic dance beats splattered throughout the album. Much of the album, however, is still quite Spartan, stripped down to percussion, keyboards and vocals. Some of the percussion works and/or grows on you. There's also an excellent take of the traditional Gospel tune "Deep River".
---
20 Great Southern Soul, Rhythm & Blues Songs Of 2012
*** in no particular order...
| | | |
| --- | --- | --- |
| Song | Artist | Label |
| "Everybody's Dancin'" | Vel Omarr | Special Soul Music |
| "Keep The Fire Burning" | Barbara Carr | Catfood |
| "By His Stripes" | Frank-O Johnson | Phat Sound |
| "Ghetto Superstar (Keep On Steppin')" | TK Soul | Soulful |
| "Deep River" | Bobby Womack | XL Recordings |
| "How You Livin' Your Life?" | Anthony Watson | Special Soul Music |
| "When The Ladies Are Happy" | Jerry L | Mi Jay |
| "Country Road" | Avail Hollywood | NLightnin |
| "Dirt Road Double Wide" | Pat Cooley | L&L |
| "Side Dish" | Robert Cray | Mascot |
| "What You Gonna Do?" | Curtis Salgado | Alligator |
| "Just Because He's Preaching" | Luther Lackey | CDS |
| "Let's Get A Room Somewhere" | Jesse James & Millie Jackson | Gunsmoke |
| "She Working That Nookie Thang" | Big Cynthia | Big Cynthia |
| "Your Love Is Wonderful" | Willie Clayton | EndZone |
| "Southern Soul Blues Slide" | Donnie Ray | Ecko |
| "Soul Music" | Vick Allen | Soul 1st |
| "The Blues Is Gone" | Chick Willis | Benevolent Blues |
| "Stuttering" | Karen Wolfe | Coday |
| "Still Hangin' On" | Lee Fields | Truth & Soul |
| "Mr Wrong Gonna Get This Love Tonight" | Sweet Angel | Sweet Angel |