Blues Critic's
Top 20 Southern Soul/R & B Albums Of 2008
Southern Soul Deep Soul Soul Blues Retro-Soul Downhome Blues
To be eligible albums must have been released 12/2007 to 12/2008. OR albums released in 2007 that peaked in 2008.
1.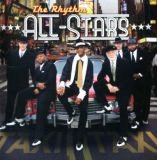 The Rhythm All-Stars "s/t" (Jomar/Silk)
The amazing vocals of one-time Arista Recording artist/Gerald LeVert-produced Geoff McBride are the highlight of this fine set of Southern Soul originals and covers. The Memphis-inspired movers "Stuck" & "She's Powerful" and the aching ballad "I'll Work For You" have all received extensive airplay throughout the South and in the UK. (Footnote: The now hard-to-find set was repackaged and self-released as "Takin' Off" later in the year and McBride is no longer with the group)
2.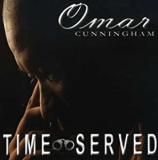 Omar Cunningham "Time Served" (Soul 1st)
He's done it again. Actually better than before. A perfect Southern Soul single with "My Life". Like "Check To Check" and "I'll Get By" Cunningham has painted another aural picture sympathetic of the Everyman's life. This midtempo swayer is simply inspiring and all hooks. Brilliant! It will be hard to find a better song in 2008. "A lot of things I had to go without/I still find it hard to talk about". That line gives me chills every time. Like his previous LP's "Served" straddles the line between mainstream R & B and "Party Blues".
3.
Nellie 'Tiger' Travis "I'm A Woman" (CDS)
Ms. Travis is...the Gladys Knight of Southern Soul. Of course in her hometown of Chicago she's mostly known as a 12-bar Blues belter who plays locally several days a week. But in the chittlin' circuit she's becoming a huge favorite... like the hilarious ditty "Slap Yo' Weave Off" and the booming, anthem "I'm A Woman" which is the best song about female empowerment I've heard in years. There's two knockout ballads: "Don't Talk To Me" is an emotional tornado sung by a scorned woman and "Running On Empty" a devastating number about a dying marriage. Travis is a powerhouse on the microphone. Also included is a terrific duet ballad with soulman Stan Mosley ("Who Knows You")
4.

Archie Love "Love Chronicles" (JEA/Loveland)
In a word or two if you like J. Blackfoot you'll like raspy-toned Archie Love. Besides the vocal similarities the songs and tracks have the same clean and commercial sheen as Blackfoot's recent output. Love's a triple threat- singer, writer and producer and this is his best yet, establishing beyond a doubt he's a top Soul artist in the this genre. As regards "Love Chronicles" I doubted any track could match his magnificent "Should've Been There For You" (from his previous LP "Sincerely Yours") but this set is more consistent than the previous. The luscious ballads "Love is A Wonderful Thing", "Before A Judge" & "Standing On The Edge" are up there (way up there...okay more, WAY).
5.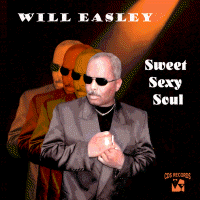 Will Easley "Sweet Sexy Soul" (CDS)

Hands down best debut of the year for sure. The club joint "Loop The Loop" is getting a lot of action but it's the slow jams that steal the show. Easley is magic on "Wantcha Back", "Your Love is Amazing" and "If I Let You Got". Most of this disc is ripe for mainstream Urban AC stations but without payola who knows if it'll get the chance.

6.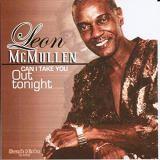 Leon McMullen "Can I Take You Out Tonight" (Sound Mindz)

It took some digging to find but this throaty singer's debut LP ("Just A Few Words") convinced Deep Soul fans Leon McMullen was an artist to watch. He's got one of those raspy Southern Soul voices that remind you of the revered sixties soul scene and we Soul Music nerds can't get enough of that. Good news friends, McMullen returns with another set of Soul Blues grit, UAC (Urban Adult Contemporary) R & B and a bit of Sam Cooke shag...

7

.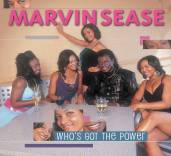 Marvin Sease "Who's Got The Power" (Malaco)
With each new Marvin Sease disc you know what you're getting: Funky workouts with Sease's philosophy on the birds and the bees ("The Power Of Coochie"), old school Soul balladry ("I'm Coming Home", "Denying Our Love") and midpaced Memphis movers ("She's My Woman", "I Can't Let You Go"). The only question then becomes how good is the material. Well these thirteen Sease originals will satisfy any fan of the genre. There may not be a new stone classic or a hit as catchy as, say "Sit Down On It", but there's plenty of greatness. The 60s-styled "Denying Our Love" is as close to Otis Redding as you're gonna get nowadays. As I've said before Sease may be known for his sex shtick but he's a master of Deep Soul slowies.
8.

Rue Davis "Return Of A Legend" (Boomtown)
The boastful title is true, albeit in a limited sense. Davis has never scraped the national charts nor sold enough records to catch the attention of the I.R.S. but in the so-called chitlin' circuit he is indeed legendary. Perhaps he's mostly known for his uncanny ability to sing like Johnnie Taylor, ZZ Hill, Al Green and other legends. A reality highlighted on his out of print Avanti CD "Sings With Friends" ...This time Davis gives the producer chores to someone else, one Carl Marshall...vintage modern Soul. Like putting on your favorite tube socks on a cold day it just warms you up. "I'm Giving Up The Streets" is another midtempo roller with Davis settle down and "staying home with my baby". This is followed by the knockout slowie "I Promise". Pure Johnnie Taylor supreme (sorry Rue we know you are your own man)... He's never really gone away but this still feels like a triumphant return.
9.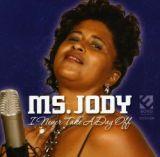 Ms. Jody "I Never Take A Day Off" (Ecko)
To me Ms. Jody is Peggy Scott-Adams-lite. She has a similar tone and style just softer. That's not meant as a knock against "Jody" who has struck gold with the Southern soul steadies. Her last Ecko album has barely started to fade before we are treated to another one and it's slightly better than it's predecessor... The Chitlin' themes are all here. The clever "Energizer Bunny" is a cousin to Shirley Brown's "I Got To Sleep With One Eye Open" in that her man is a nympho. A simple Soul swayer with an especially solid vocal from the female Jody. Her man just "goes on and on and on and on." Can't imagine too many women complaining about that!
10.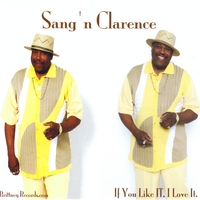 Sang'n Clarence "If You Like It I Love It" (Brittney)

Writer/Producer/Superstar Mel Waiters has started up his relatively obscure Brittney Records imprint with this impressive 9 song disc on Sang'N Clarence. Just like Mel's own discs the production is clearer and crisper than most of what you'll hear from the chitlin' circuit and he wasn't stingy about giving out very strong songs either.
11.

Stan Mosley "Man Up" (CDS)
... knockout slow numbers "Mr. DJ" (a real summer slow jam for sure) and "Bitter With The Sweet". Hitmaker Floyd Hamberlin Jr. produced and wrote the 10 songs..."Man Up" is one hundred percent "Southern Soul" or "Party Blues". A large percentage of potential hits here.
12.

Willie Clayton "Soul & Blues" (Malaco)
Second new Clayton CD of the year offers up more of his bluesy Soul, true to the unimaginative title. On the Geirge Jackson-penned "I Feel A Cheatin' Coming On" he sings "Aretha's lost all respect for me and Millie J want no drama at all. Latty won't help me straighten it out and Bobby Womack won't return my call". Willie can't blame them cause he's weak and when he sees a "sexy little thing I feel a cheating coming on". Yeah, nothing new here. But Willie's fans won't mind one bit. That classic voice gets some good production from Vick Allen, Mike Snoddy, Donell "Showcase" Taylor and hisself.
13.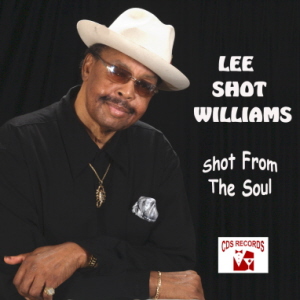 Lee "Shot" Williams "Shot From The Soul" (CDS)
"Shot From The Soul" starts off with four winners in a row. The Sam Cooke rhythm of "Country Woman" hit my ears like a welcome mat. Shot says "Now I got a woman/Her name is Sally Mae Brown/She lives just outside the city/In a little old country town". He proceeds to explain why he loves them country woman. They treat you so sweet, cook you up something nice on the stove and they'll "love you to the rooster crows!". Next is the anthem "It's Friday (Time To Get Paid)". It's one of those instant classic weekend songs that you can't help but get down with..."Shot From The Soul" is classic Lee Shot Soul (and Blues).
14.

El Willie "Situations" (MVP)
The E-to-the-L-to-the Willie has a gift for melody, expert vocal phrasing and clever lyrics. "Situations" is where it all comes together...While he is mostly known for his uber-mellow slow jams El does add a dancer or two to his repertoire... I fell in love with "Shoo-Be-Doo-Be-Doo, Shoo-Be-Doo-Be-Dee", a coasting finger snapper with a memorable refrain...our hero adds a little Hip Hop flavor to the hilarious "Dope Or Dogfood" (with lyrics from Bishop James E. Bryant). Here El' reproves a foolish youngin' who's trippin' and wasting his life. Funkay! I've also grown to dig El's baritone voice... I'd consider him a top notch singer. El's cool as all get out.
15.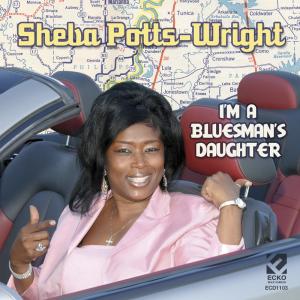 Sheba Potts-Wright "I'm A Bluesman's Daughter" (Ecko)
To those in the know the title of Sheba's new disc ("I'm A Bluesman's Daughter") is a reference to Memphis blues man (and himself a former Ecko artist) Dr. Feelgood Potts, father to the Southern Soul chanteuse Sheba. Now, Sheba may be blues pedigree but she's better known for her sassy and sexy shuffle-bumpers like "I Need A Cowboy To Ride My Pony", "Cruise Control" and "I Can Hear Your Macaroni"...Track 3 is a splendid ballad called "Why Am I Still Lonely", featuring a superb arrangement of synth strings, organ, electric piano and bass guitar. This ranks up there with Denise LaSalle's output for the label. ...The quality holds up throughout (the "party blues dancer" "Where's The Party At?", & rote "Mississippi Man" are cookie-cutter songs for the label)...This may be her best collection in her still new career.
16.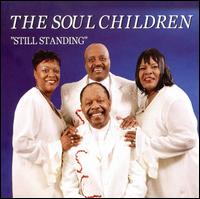 The Soul Children "Still Standing" (JEA/Right Now)
You could just as easily called this the new J. Blackfoot album because the throaty one sings lead on nearly all the tracks, often joined by Queen Ann Hines, Norman Wets , Cassandra Graham and a cameo by Toni Green. Both Blackfoot and West were part of the original Stax Records line up. Hines and Graham are standing in the roles of Anita Lewis and Shelbra Bennet. The foursome logged 11 charting singles on Billboard's R & B charts from 1968 to 1978, most notably "Hearsay" and "I'll Be The Other Woman", which both crossed over to the pop charts as well (at #44 and #36 respectively). Blackfoot (born John Colbert) hasn't lost any of his powerful rasp and fairly tears it up on the yearning ballads "Long Ride Home" and "Love You For Life" (featuring the dynamite Toni Green) and "More Than A Woman"
17.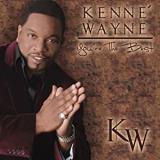 Kenne' Wayne "You're The Best" (Goodtime)

The "Licka Sticka" is back with a mainstream-leaning collection of slick Soul/R & B. Already the title track is climbing the Adult Urban Contemporary airplay charts, sounding like 80s era Lenny Williams... three of these written by the super talented Mr Sam (aka 'Mr Sam) and Ezra 'EZ Rock' Williams. The pair are credited with seven cuts while Ves Garrett provided four. Garrett wrote the bumps "Is There A Party In Here", "Get Cha Some" & "One For The DJ", as well as silky slow jam "No Love In The Club". Grade A material...The hands down winner though is Fallie/EZ Rock's "Georgia Pine" where Wayne unleashes one of his best and most assured vocals to date.

18.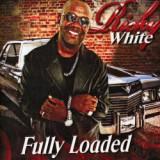 Ricky White "Fully Loaded" (Brimstone)
"I'll Still Love You" is one of the most gorgeous songs I've ever heard. "Fully Loaded" was White's breakthrough album on the strenth of that song but there's other good 'uns like "Thin Line Between Love & Hate", "If You Don't Love Me" and "Weekend" featuring Carl Marshall.
19.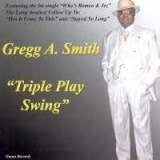 Gregg A. Smith "Triple Play Swing" (G Man)
Radio personality Gregg A. Smith, like one Frank-O Johnson, I've always found as perfectly strong singers/artists that could hang tough with all the other records they spin while a DJ...the third of the trilogy is here with the plaintively-titled "Who's Romeo & Jez". All three follow a similar pattern: Smith narrates the story in his deep, sexy tone atop a a bubbling musical backdrop punctuated by the sweetly-sung refrain. Having the full trilogy here is mist welcome but it isn't even the highlight of the album overall. The one-two "live" punch of "Angel" and "Stand By Me" are perhaps the best ten-plus minutes of his career. Smith can sang fo' sho. "Angel" will please fans of the great one Bobby 'Blue' Bland. Speaking of Bland the slow burning blues cuts "Trouble" and "One Day At A Time" can give the legend a run for his money these days. Bottom line: Gregg A. Smith deserves his propers and here's to hoping this album finds a audience.
20.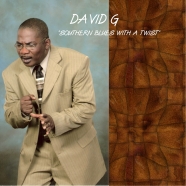 David G "Southern Soul With A Twist" (Laryan)
David G(eorge) has a meaty Soul voice with a little Johnnie Taylor and Otis Clay tones and that's enough to recommend this CD. Actually, it contains a mid-to-high end Southern Soul programming to go along with it. The title track is a dancer reminiscent of JT while "D.G. Shuffle" captures some of that Sir Charles Jones style (G also covers Jones' smash "is There Anybody Lonely"). Both are "party Blues" cuts on par with whatever's out there. The bumpers "Private Party", "Ooh Yeah" and "Number One Lady" are good choices for radio. The latter is pure Mel Waiters if you ask me...Bottom line this is as good as any Sir Charles, Wilson Meadows or T.K. Soul disc you own.
Blues Critic's
Top 10 Retro-Soul/Soul Blues Albums Of 2008
To be eligible albums must have been released in North America between 12/2007 to 12/2008. OR albums released in 2007 that peaked in 2008.
1.

Al Green "Lay It Down" (Blue Note)
To me this is Green's third comeback attempt to R & B... First he was too contemporary and then he was just too retro. Now, you would be right if you said Green is still riding high (or "Hi"?) from that second comeback but the new "Lay It Down" has brilliantly managed to make Green sound like classic Al Green while simultaneously contemporary. It's an obvious labour of love by Green's co-producers ?uestlove and James Poyser. It's organic, it's classic and it's hip. Better yet most of the songs are Grade A, some even deserving a slot on the ultimate Al Green best of ("You've Got The Love I Need", "Stay With Me (By The Sea)", "What More Do You Want From Me"). Al Green is truly back on top (the album even crashed the Billboard Top 200 Albums at #9). It's time to scream for an encore.
2.

Earl Gaines "Nothin' But The Blues" (Ecko)

"Nothin' But The Blues" manages to appeal to Southern Soul and 12-bar Blues fans alike. It opens with a ripping version of Gaines' signature song "24 Hours A Day". This is followed by the melodic slowie "Let's Call A Truce", containing one of Gaines' best vocals I've heard in years... some Downhome Blues ("Meat And Potatoes Man"). That's pretty much how it goes- a Blues number ("You Better Know Your Hole From Mine", "Cheat On Schedule") followed by a Soulful ballad ("Everything Sweet Reminds me Of You", "If I Could Do It All Over")...There's real horns (arranged by Harrison Calloway) and a live rhythm section (no programs) yet John Ward still makes it sound like an Ecko LP.

3

.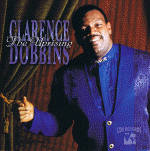 Clarence Dobbins "The Uprising" (CDS)
Passionately-sung and performed Soul & Blues with real horns, bass, drums, organ, etc. Stax-like Soul Blues movers like "Can't Buy Me", "Blues Uprising" & "Matter Of Time", Soulful ballads like "Don't Give Up On Me", "Call On Me" & "Drown In My Own Tears". 100% real musicians. Dynamic.
4.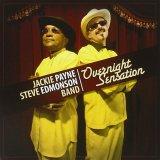 Jackie Payne Steve Edmonson Band "Overnight Sensation" (Delta Groove Prod.)

Mighty-fine followup to their first Delta Groove Music release, Jackie Payne and Steve Edmonson have recorded an especially great-sounding set of nine originals and four covers. First praise must go to the ethereal horns of Carl Green (sax) and Lech Wierzynski who absolutely dazzle on Memphis-motivated numbers like "Can I Hit It Again", "Midnight Friend" and "Take A Chance On Me". Fans of horns in Blues music simply must pick up this album. Payne's singing is superb as always ("I Feel Like Going Home", "She's Looking Good/I've Never Found Me A Girl (Medley)") and the arrangements are air tight.

5.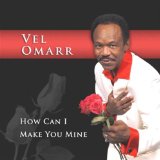 Vel Omarr "How Can I Make You Mine" (VOS Music)

Excellent Sam Cooke-inspired Soul and Blues features mostly originals. If Cooke were alive today he might sound like this.

6

.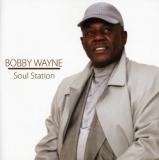 Bobby Wayne "Soul Station" (Bonedog)

I've been looking forward to the new Bobby Wayne ever since I first listened to his ridiculously good last disc "Hit That Thang!". That masterpiece would be hard to duplicate in terms of song, sound and soul and while "Soul Station" isn't a duplicate, it's simply splendid and an essential purchase for fans of real Soul Blues by a great excess. Even with a street date of January 1 2008 it will endure as one of the best of the year. That locomotive bass, smacking drums, blaring horns and Bobby's unassuming voice on the title track (and opener) instantly brought a smile to my face. Stax Records lives...To sum up "Soul Station" for you in two words: TUNE IN.

7.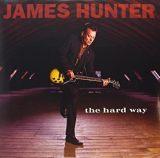 James Hunter "The Hard Way" (Hear Music)
It's hard to believe this album was recorded just a year ago. I would wager it could fool any Soul aficionado if presented as some lost album from the past. Hunter continues his time traveling back and forth from the 60s and 70s with "The Hard Way". The horns are prominent and punchy, the guitar has bite and the rhythm swings and dips it's toe in Funky R&B, Doo Wop, classic Sam Cooke-ian Soul all the while he sings with grit.
8.

Garnet Mimms "Is Anybody Out There?" (Evidence)
I for one welcome and even demand that every 60s or 70s Soul singer make a comeback today. Ever since (and before) the now defunct Bullseye Blues label began releasing new albums by the likes of Ann Peebles and Wilson Pickett we've been blessed with several terrific comebacks from Percy Sledge, Solomon Burke, Candi Staton, Bettye LaVette, Howard Tate and the list goes on. That list now includes Garnet Mimms who hadn't released a secular record since 1978!
9.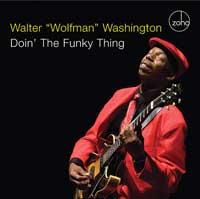 Walter "Wolfman" Washington "Doin' The Funky Thing" (Zoho)

The "Wolfman" has always been Funky (in a N'Awlins way) but this time out Lee Dorsey-styled Funk is his starting template. The two-part title cut is one of those slippery, loose and greasy numbers with horn blasts and slappin' bass only James Brown could do equally well. Backed by the great Roadmasters (bassist Jack Cruz, Jimmy Carpenter on sax, Antonio Gambell on trumpet and drummer Kevin O'Day) Washington gets his JB on throughout. Brown would've captured that long sought-after comeback had he cut an organic funk n' jazz record like this.

10.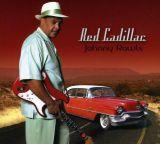 Johnny Rawls "Red Cadillac" (Catfood)

Rawls is consistent if he's anything and this 14-track record delivers nicely. The title cut got it's share of radio attention, deservedly.
---
30 Great Southern Soul, Rhythm & Blues Songs Of 2008
*** in no particular order...
| | | |
| --- | --- | --- |
| Song | Artist | Label |
| "Obama" | Chick Willis | CDS |
| "My Life" | Omar Cunningham | Soul 1st |
| "Me Loving You" | Mr. David | Waldoxy |
| "Living On A Fixed Income" | Da' Twinky Man | 5th Ward |
| "Georgia Pine" | Kenne' Wayne | Goodtime |
| "Rock Me" | Sang'n Clarence | Brittney |
| "Don't Give Up On Me" | Clarence Dobbins | CDS |
| "Just Because He's Good To You" | O.B. Buchana | Ecko |
| "Love Is Thicker Than Water" | Paul Carrack (with Sam Moore) | Carrack UK |
| "Man Up" | Stan Mosley | CDS |
| "Southern Soul Pimpin'" | Simeo | Simeo's Music |
| "I Didn't Lie I Just Didn't Tell It All" | Big Cynthia | Hearon |
| "Stuck" | The Rhythm All-Stars | Silk |
| "Dope Or Dogfood?" | El Willie | MVP |
| "The Man With The Singing Ding A Ling" | Frank Lucas | Jamstone |
| "Gotta Go Through Hell" | Sharrie Williams | Electro-Fi |
| "Who's Romeo & Jez" | Gregg A, Smith | G Man |
| "Looking Bad Situation" | Roy Roberts | Rockhouse |
| "One Day From Being A Fool" | Walter "Woflman" Washington | Zoho |
| "Let Life Flow" | Kenny Neal | Blind Pig |
| "Red Cadillac" | Johnny Rawls | Catfood |
| "Skin Deep" | Buddy Guy | Silvertone |
| "Leaving Signs" | Bobby Wayne | Bonedog |
| "You Go Your Way & I'll Go Mine" | Willie Hill | Ifgam |
| "I Should Have Treated Her Right" | King Tutt Band | Henry Stone Music |
| "Love Is Blind (But The Neighbors Ain't)" | Booker Brown | Steel Groove |
| "Girlfriend/Angel" | Becky Starr | single |
| "Fire" | Lebrado | Make Cents |
| "I'll Still Love You" | Ricky White | Brimstone |
To be eligible albums must have been released 12/2007 to 12/2008. OR albums released in 2007 that peaked in 2008.