January 2, 2009
Southern Soul Blues Awards. Because we had such a large number of Southern Soul Blues albums released this year our fourth annual Blues Critic readers poll had more nominees than usual. For example the Best Southern Soul Blues Album category gave you 17 choices! Despite the sluggish economy and the increased decline in CD sales 2008 saw just about every well known Southern Soul performer saturating the market this year. Of course that's a good thing for the industry and the fans. LOTS of great music in 2008.
BUT...(here I go again)... Bootlegging (actually "pirating") and file sharing continues to ruin it for everybody. It's understandable to want something for free but when it comes to the Southern Soul Blues world it hurts the artists and companies more. The bottom line is that a PERSON IS A COMMON THIEF if they download songs illegally (for free) or even "burn" their friend a copy of the CD. They are supporting theft if they buy a bootleg ("pirate") copy of the real CD. Too harsh? No, it's common sense. Would you sneak into the house of Sir Charles Jones and steal food from his children? Many good folks would never dream of such a thing even if they could get away with it... but we have been lulled into thinking it's okay to steal music. Why? Because it's easy. It's still just as wrong. These Southern Soul artists aren't rich, LOL. Every CD you buy legitimately helps them! Our online store has many many dedicated fans of Southern Soul who buy their music and keep this thing alive.
If you care about the music please do NOT download MP3's for free (unless they are "promotional" and meant to be free. It has become common to release a single as an MP3 that is meant to be passed around) and please do NOT "burn" a copy of any CD for your friends. It's that simple. Hey, encourage that mooch to buy his/her own copy! It ain't that expensive. Consider this: Most of us waste lots of money on Starbucks, Burger King, going out to dinner or buying $6 drinks at a club but we bristle to spend $16 on a CD?!? Only the CD has any lasting value, after all. You can play it for a lifetime. We are strange creatures. Skip the greasy food and that carmel machalackawuckacachino (or whatever those coffee drinks are called) and support the Southern Soul singers. Buy your music from a legitimate source....and not those cheap knockoff cds from the cockroaches on the street, at swap meets or even the crooked DJ with his laptop burner. In fact... go ahead and kick them in the crotch when you have the chance. It will make God smile. They are hurting the very artists you love. Okay, sermon over!
Thanks to all the Program Directors, DJs, stores, websites, magazines and most of all fans for supporting the music in 2008. We are glad to be a part of it here at Blues Critic.
- Blues Critic
---
Best Southern Soul/R & B Album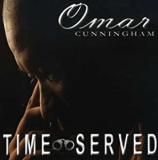 Omar Cunningham "Time Served" (Soul 1st)
It seemed like in 2008 EVERY well-known Southern Soul artist (except for, say Mel Waiters) dropped an album. We had new CDs by Sir Charles Jones, Marvin Sease, Willie Clayton, Bobby Rush, Lee Shot Williams, Stan Mosley, Ms Jody, Wilson Meadows, OB Buchana, Sheba Potts-Wright and the list goes on... but Omar Cunningham's "Time Served" was a comfortable WINNER with Sease's "Who's Got The Power" coming in second.
---
Best Soul Blues Album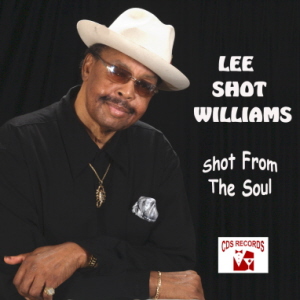 Lee Shot Williams "Shot From The Soul" (CDS)
Runner-up: Bobby Rush "Look At What You're Gettin'"
---
Southern Soul Blues Song Of The Year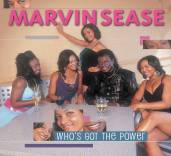 "I'm Coming Home" by Marvin Sease (Malaco)
Marvin Sease had serious competition from runner-up and labelmate Willie Clayton's "A Woman Knows", Omar Cunningham's "My Life", Lee "Shot" Williams' "It's Friday (Time To Get Paid)", Chick Willis' "Obama", Vick Allen's "When You Pack Your Bags", etc...but Sease succeeds.
---
Best Slow Jam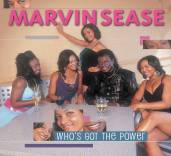 "I'm Coming Home" by Marvin Sease (Malaco)
It was really just a great, albeit typical Marvin Sease ballad but folks were hungry for such a thing. It was voted "Southern Soul Blues Song Of The Year" and it narrowly edged out runner-up "A Woman Knows" by Willie Clayton, as well as other heavy vote getters for "Best Slow Jam". Other contenders: "Mr DJ" by Stan Mosley, "Energizer Bunny" by Ms. Jody, "Sometimes You Win Some" by David Brinston, "Long Way Home" by the Soul Children and "Call Me" by Al Lindsey.
---
Best Dance Or Funk Song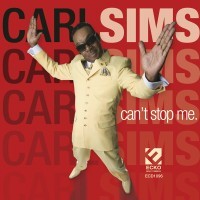 "I Like This Place" by Carl Sims (Ecko)
It seemed like "Da Twist" by the Team Airplay All-Stars would be a certain victor in this category but it only finished third behind runner-up "Grown & Sexy (Remx)" by Da Problem Solvas & Sir Charles Jones and WINNER "I Like This Place" by Carl Sims. Other notables included "It's Friday (Time To Get Paid)" by Lee 'Shot' Williams, "Look At What You Gettin'" by Bobby Rush, "Booty Roll" by Steve Perry and "Fire" by Lebrado.
---
Best Vocal Performance FEMALE
Nellie 'Tiger' Travis on "I'm A Woman" (CDS)
Woooweeee. This was a close one. Mz Travis narrowly pulled out an upset over runner-up Denise LaSalle, Ms Jody and Pat Cooley. Othergals with high votes were Sweet Angel and Big Cynthia.
---
Best Vocal Performance MALE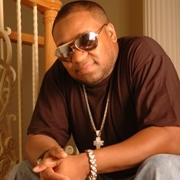 Omar Cunningham on "My Life" (Soul 1st)
He's had great moments before, like "Check To Check" and "I'll Get By" and he came up with a brilliant Everyman-can-relate song again with "My Life". You must be doing something right to edge out mighty singers like Marvin Sease, runner-up Willie Clayton, Stan Mosley, Floyd Taylor, Latimore, Rue Davis, etc..
---
Best Performance By A Duo Or Group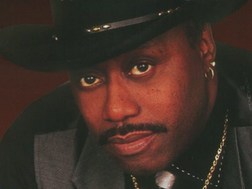 Mr. Sam & Floyd Taylor for "Voicemail" (Milaja)
You could almost call this a four-way tie between narrow winner Mr Sam & Floyd Taylo ("Voicemail"), runners-up Nellie 'Tiger' Travis & Stan Mosley ("Who Knows You"), the Rhythm All-Stars ("Stuck") and the Soul Children ("Long Ride Home") but somebody had to win. Mr. Sam & Floyd Taylor won by 11 votes!
---
Best New Artist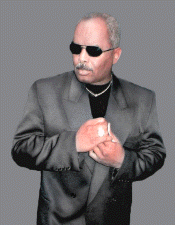 Will Easley
The "best new artist" category again garnered the most votes with loyal supporters of the singer helping out. This year it was golden-voiced WINNER Will Easley who triumphed over runner-up The Rhythm All-Stars, Prince Kenyatta, Diedra, Prince Kenyatta, Mose Stovall, David G & others...
---
Best Record Producer(s) Of The Year
John Ward
2008 was another great year for Ecko Records and it's main producer John Ward. Strong CDs by Donnie Ray, Ms. Jody, David Brinston, Earl Gaines and O.B. Buchana convinced voters it was time to give Ward his propers. The marvelous Carl Marshall was runner-up, while William Bell/Reginald "Wizard" Jones, Bigg Robb, Floyd Hamberlin Jr, Clarence Dobbins, Mr. Sam & EZ 'Rock' Williams, Simeo, Bruce Billups, Eric P and Archie Love all made strong showings.
---
The BLUES CRITIC staff pick...
SOUTHERN SOUL ARTIST OF THE YEAR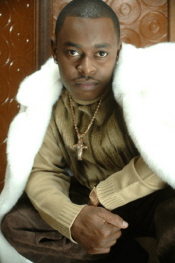 Sir Charles Jones
This was a difficult choice for the Blues Critic staff, this being the only category we get to vote on/pick. Omar Cunningham & Marvin Sease both had stellar years, winning two Blues Critic Awards apiece but nobody was as ubiquitous as Sir Charles Jones. Not only did he score hits via new songs on his "best of" package ("For Your Love: The Best Of Sir Charles Jones") and brand new album ("My Story"), but he also dropped a successful DVD, sang on hits by Roni ("Come Back Kind Of Love"), Da Problem Solvas and Tyree Neal ("Whiskey And Blues") and produced songs by L.J. Echols & others. It was his best year since his classic LP "Love Machine" went bigtime and reportedly sold in the six digits in 2001