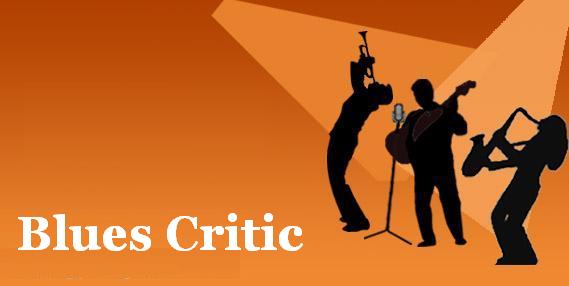 Blues Critic Awards
2007 READERS POLL
Southern Soul Blues
Winners!
As voted by Blues Critic readers
January 7 2008
Southern Soul Blues Awards. In our third annual Blues Critic readers poll we had the most votes yet. Over 75,000 ballots! Methinks the choices were even harder this year because 2007 saw a high number of quality CDs despite the fact album sales are down again for the entire music industry. Bootlegging (pirating) and file sharing continues to ruin the business. It's human nature to want something for free but when it comes to the Southern Soul Blues world it hurts the artists and companies more. When a CD release only has a chance of selling a few thousand copies every single bootleg sale hurts. There's been a lot of outcries about "low budget living room recordings" and such but many artists figure they need to keep costs as low as possible since half their album sales are eaten up by slimeball street vendors selling counterfeit CDs. It's up to each one of us to support this music by paying a few dollars more for the REAL CD instead of the cheap bootleg. Go ahead and get your R. Kelly for free but not your Floyd Taylor if you know what I mean. Every time we do the right thing we are increasing the chance there will be more Southern Soul Blues music created and better quality music. So here's another tip: REPORT THE BOOTLEGGERS when you see them. (Any individuals with information regarding CD-R pirates or illegal manufacturing locations can call 1-888-BAD-BEAT (1-888-223-2328), send an email to cdreward@riaa.com, or visit the programís website at www.CDReward.com on the Web).
Okay enough preachin'. Back to the reader's poll. This year no one person dominated the awards as no one person won more than one award. There were many releases that were worthy of nominations but didn't make the list
Thanks to all the Program Directors, DJs, stores, websites, magazines and most of all fans for supporting the music in 2007. We are glad to be a part of it here at Blues Critic.
-Dylann DeAnna Blues Critic Editor
---
Best Southern Soul/R & B Album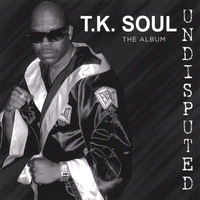 T.K. Soul "Undisputed" (Soulful/Brimstone)
We had records by Denise LaSalle, O.B. Buchana, Mr. Sam, Theodis Ealey, Bigg Robb, Charles Wilson, Fred Bolton, Lola, Betty Padgett, Floyd Taylor, Simeo, Lenny Williams & Steve Perry ..but the winner is? "Undisputed" by T.K. Soul. (Runner-Up: Denise LaSalle "Pay Before You Pump")
---
Best Soul Blues Album

Theodis Ealey "I'm The Man You Need" (Ifgam)
---
Southern Soul/R&B Song Of The Year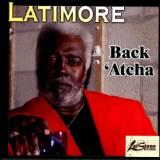 "My Give A Damn Gave Out (A Long Time Ago)" by Latimore (LatStone)
Don't call it a comeback he's been here for ye...but this was the first single from his first album in five-plus years. The brilliant "My Give A Damn Gave Out (A Long Time Ago)" is just a good old soul song with clever lyrics. In one of the closest polls it narrowly edged out hits by T.K. Soul, Carl Marshall and Runner Up: Floyd Taylor's "You Still Got It"
---
Best Slow Jam

"Good Lovin' Will Make You Cry" by Carl Marshall (Unleashed)
This sleeper slowly climbed it's way into everyone's hearts and the top of the chart. It got an extended life when Bigg Robb did a smashing remix of it. (Runner Up: "I'm Just A Fool Part 2" by J. Blackfoot & Sir Charles Jones)
---
Best Dance Song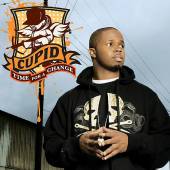 "Cupid Shuffle" by Cupid (Atlantic)
Love it or hate it there was no escaping Cupid's novelty dance craze. "Cupid Shuffle" won easily but had worthy competition including T.K. Soul's "Party Like Back In The Day", Simeo's "Get Low", Charles Wilson's "That Boom!", the Team Airplay's update of "Da Twist" and the Runner Up "Pop That Middle" by Theodis Ealey)
---
Best Vocal Performance FEMALE

Ms. Jody on "Your Dog's About To Kill My Cat" (Ecko)
A VERY close voting race between Lola, Denise LaSalle, Betty Padgett and Runner Up Barbara Carr but Ms. Jody won by a cat's tail (tale)
---
Best Vocal Performance MALE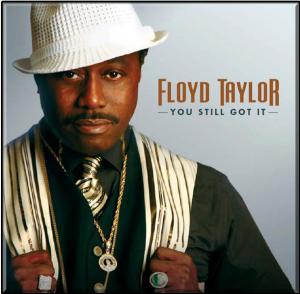 Floyd Taylor on "You Still Got It" (Malaco)
Yup he sing like his daddy but he's his own man. Floyd Taylor bested strong showings by Charles Wilson, Latimore, Willie Clayton, Sir Charles Jones and Runner Up: T.K. Soul.
---
Best Performance By A Duo Or Group

J. Blackfoot & Sir Charles Jones for "I'm Just A Fool For You Part 2" (JEA Music)
This is quite an achievement. J. Blackfoot won last year in this category for his duet with Lenny Williams on the ORIGINAL version of this slow jam but in 2007 he went back in and re-recorded it with Sir Charles Jones... and crushed the competition again! The only duets that came close were Omar Cunningham & Willie Clayton for "Shysters And Wannabes", Charles Wilson & Simeo for "Christmas In Memphis" and the Runner Up: Lola & William Bell for "Shake Hands".
---
Best New Artist FEMALE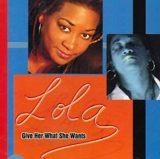 Lola
The "best new artist" categories always get the most votes with loyal supporters of the singers rallying the troops to vote like crazy. This year there were over 75,000 votes cast in this category, mainly between winner Lola, Sweet Angel and Runner Up: The Duchess
---
Best New Artist MALE
Mr Sam
The "best new artist" categories always get the most votes with loyal supporters of the singer rallying the troops to vote like crazy. This year there were over 62,000 votes cast in this category, mainly between winner Mr Sam, ZZ Hill Jr and Runner Up Fred Bolton
---
Best Record Producer(s) Of The Year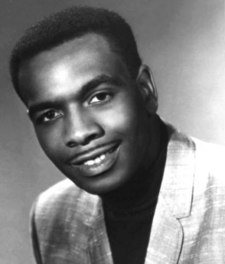 William Bell & Reginald "Wizard" Jones
This category isn't always fair as often voters aren't familiar with a producer's name so they may vote by default for someone they do recognize. Two producers who didn't win deserve mention. Bruce Billups produced terrific hits by Theodis Ealey and Lebrado. He's got a signature sound. Even more prolific was Simuel Overall, aka, "Simeo" who produced hits not only for his self but also for Charles Wilson, Dicky Williams and Al Lindsey. That's not to say those who got the most votes didn't deserve the attention! Larry Dodson of the Bar Kays, Bigg Robb and Runner Up Mr. Theodis Ealey got the bulk of votes but it was the production team from Wilbe Records that gets the Award. William Bell and Reginald "Wizard" Jones were responsible not only for William Bell's music but also the two bright newcomers Lola and Fred Bolton.
---
The BLUES CRITIC staff pick...
SOUTHERN SOUL ARTIST OF THE YEAR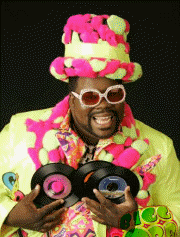 Bigg Robb
Early on it seemed T.K Soul would be a shoe in and he did have a great year. Theodis Ealey's success was split between 2006 and 2007 but at one point he had three(!) songs on the charts at once! The "Plumber Man" Charles Wilson and "Never Coming Home" gal Better Padgett made a lot of noise. Ecko artists Denise LaSalle and hard hustlin' O.B. Buchana delivered huge hits... but Robert Smith , aka Bigg Robb, just did the most for the genre in 2007. Two terrific albums in one year (three if you count the "Best Of Da Problem Solvas").
Big(g) sounding production, strong songs and lots of style he brought to the game. His "8 Tracks & 45s" was one of the best LPs while his collection "Blues, Soul And Old School" featured hits he produced on Carl Marshall ("Good Lovin' Will Make You Cry (remix)"), Pat Cooley ("Older Woman Younger Man") and more to follow. Take a bow bigg man!