Blues Critic's
Top 20 Southern Soul, R&B Albums Of 2018
1.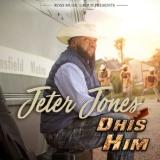 Jeter Jones "Dhis Him" (RMG)
Jeter Jones has been ubiquitous the past several years from countless guests appearances on other artist projects and his own solo output while his label Jones Boyz has also introduced us to Crystal Thomas and Lady Q. "Dhis Him" is a power-packed album spilling over with hits. "Black Horse", "Duck Tales", "She Gone With Jody", "Watch My Boots Pt. 2" are some of the first cuts to appear on copious Southern Soul playlists. Like the albums by J-Red and P2K Dadiddy this collection is teaming with guests like Vick Allen, Omar Cunningham, Pokey Bear, Miss Portia, P2K Dadiddy, Big Ro Williams and others. Beat Flippa's Ross Music Group is currently the top label in the game.
2.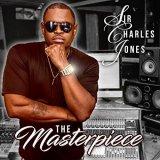 Sir Charles Jones "The Masterpiece" (Southern King Ent.)
Just like his 2014 effort "Portrait Of A Balladeer", this new opus is heavy on slow jams. Nobody in Southern Soul does them better, however. The first couple tracks that have saturated the Southern Soul market are the sublime love song "My Everything" and "Call Me". The latter joint features Calvin Richardson & Omar Cunningham. The three trade vocals on verses and harmonize throughout in the background. There's more creamy ballads like "This Is Your Night", "Destiny" & "Squeeze Me". Pure aural sex. Now onto the few uptempo numbers. The hard-slapping "Wherever I Lay My Bone" features the red hot Pokey Bear. Meanwhile, "Step It Out" employs a Zydeco rhythm and talk box. My pick for best cut is hands down "Fight The Pain", a midpaced beater with lots of dirty guitar, dramatic keyboard synths, live drums and a vocal arrangement that brought Johnnie Taylor to mind.
3.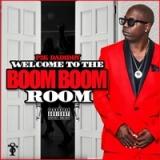 P2K Dadiddy "Welcome To The Boom Boom Room" (SMG)
Sterling debut from Shreveport's P2K Dadiddy that first became a solid seller through word of mouth but has since received extensive airplay and acclaim. P2K is joined by Sir Charles Jones, Jeter Jones ("Soul Brothers"). Vick Allen ("Caught Up"), LJ Echols ("Dime From Behind"), Avail Hollywood ("Drinking & Thinking"), Nathaniel Kimble ("Body Rock"), Crystal Thomas ("Email"), Cupid ("Zydeco Love"), others.
4.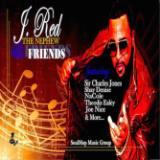 J-Red & Friends "J-Red & Friends" (Soul Mop)
Southern Soul has been all about collaborations the past five years. Several entries on this list are albums chocked full of guests artists "J. Red & Friends" goes as far as advertising such with the title. These are twelve well-mixed, full-sounding keyboard tracks featuring duets with J- Red (Jessie Redmond) featuring Sir Charles Jones ("Turn It Out"), Theodis Ealey ("Keep On Dancing"), Willie Hill ("What Your Mama Gave You"), Sharnette Hyter and two new artists he and his label Soul Mop he's introduced to Southern Soul: NayCole and Shay Denise.
5.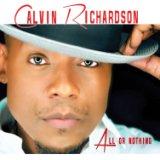 Calvin Richardson "All Or Nothing" (Shanachie)
Richardson is one of few Urban Adult Contemporary (UAC) charting artists that also have a foothold in the Southern Soul market. "All Or Nothing" is his seventh full-length and continues his winning streak of Adult R&B and retro-Soul. No weak tracks to be found with the key cuts being "Treat Her Right", "Make Me Say Nah Nah Nah" and "Flowers".
6.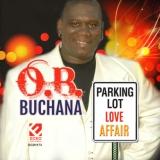 O.B. Buchana "Parking Lot Love Affair" (Ecko)
This is now the 13th full length on Buchana for Ecko Records. It's his 15th overall excluding two compilations. Though it recycles a couple songs (both "Get On Up" and "Goody Good Stuff" were first cut by Sonny Mack on his superior LP, "Get On Up!" from 2016) it is commendable of John Ward and his co-writers how they are able to keep finding new variations on their tried and true formula. This album and all Ecko albums stay on pace and often pull ahead of any competitor. Just listen to the booming bumper "I Wanna Get With You". Try not to tap your foot, bob your head let alone get up and dance. It's so simple but it is irresistible. "Teach Me How To Swing" features a retro 70s Disco influence so drop the needle (okay pop the disc in if you insist) and it's party time. Dig that phat bassline. The song also appears as an extended club mix. This is one of the best concoctions the label has produced in many a year. It's that retro lean that charms.The album closer, "The Mule", is best described as New Wave Funk thanks to it's grinding 80s bass n' chang-a-lang guitar attack. I love it when Ecko goes retro with their arrangements and I hope the trend continues.
7.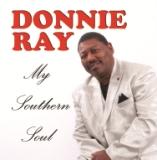 Donnie Ray "My Southern Soul" (CDS)
Ray's second Ricky White-produced album is a step above 2016's "Two Way Love Affair". The set was preceded by "Grown Folks Spot" by more than a year. When "My Southern Soul" finally dropped the second single, "She's Got That Ooh Wee" featuring Tonya Youngblood, was released. The hard-hitting shuffle bumper was already a hit for Jerry L a few years ago but Ray makes it his own with his elastic, exciting vocals. Othe rhighlights include the dancers "On That Gin & Juice", "It's Ladies Night", the slow jams "Room 115", "You're So Beautiful" and the year's best Soul Blues number, "Still Called The Blues".
8.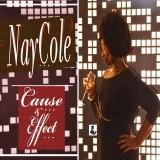 Nay Cole "Cause And Effect" (Soul Mop)
Some of the best singers in Southern Soul ala Lacee', Stephanie Pickett, Nellie Tiger Travis have stiff competition with this domineering vocalist. Discovered and produced by J-Red Nay Cole has arrived on her first full length (a six song EP released under the name NaCole had been released prior). No duds to be found on this 13 tracker. Highlights include "Get Your Own Man" (with labelmate Shay Denise), "Creeping On The Side", "I Love You" with J-Red and "Somebody Else Will".
9.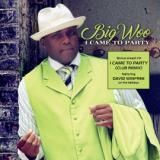 Big Woo "I Came To Party" (Big Woo)
Henry King aka "Big Woo" was one of the main members of Bigg Robb's side group project Da Problem Solvas who released a strong album entitled "Every Woman Deserves 2 B Satisfied" back in 2004. Woo also was a featured vocalist of many of Robb's early albums. After apparently laying low for many years Woo finally steps up to the plate on his own with "I Came To Party". It sports high caliber keyboard tracks (credited to co-producer Brian "Lil B" Jones) in the shuffle bump, slow jam and downhome Blues mode.
10.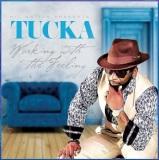 Tucka "Working With A Feeling" (Hit Nation)
Up until this album I've been somewhat puzzled by Tucka's immense popularity in this market. He's damn good but I felt many of the so-called King Of Swing's hits have been tepid, saccharine, midtempo fluff pieces with not much punch. They're catchy but didn't really stand out for me. On "Working With A Feeling" I finally get it. The production sound is fatter and the hooks are sharper. "Make We Wanna Do Wrong" is a prime example. Irresistible. Just like he sings he'll "make your whole body move when I make you bounce". If this is Swing it's a cross between Reggae and modern Southern Soul. Other picks and likely hits include "Tipsy", "Big Train", "Jungle Love", "Rock Steady" and his fine cover of the Ronnie Milsap classic "No Getting Over Me".
11.
Crystal Thomas "Drank Of My Love" (Gooba Sac Music)
Thomas' yearning Soulful vocal on the gorgeous "Every Hour" is in itself enough to make this set essential. Real Soul from a lady whose signature song is the rather rote, cliche'd "Country Girl". On "Drank Of My Love" Thomas proves she's not just another generic Southern Soul gal. The set boasts live rhythm tracks on several songs. While we have the requisite party fare ("Party", "Show Me How To Zydeco") the aforementioned ballad "Every Hour" and the Downhome Bluesers "Hey Baby" and "Let Him Go" make this a more varied, satisfying collection.
12.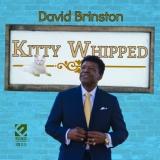 David Brinston "Kitty Whipped" (Ecko)
Brinston continues his artistic hot streak with Ecko Records. Last year's remarkable "Sidepiece Motel" (our pick for Best Southern Soul/R&B Album Of 2017) was a tough act to follow but "Kitty Whipped" acquits itself admirably. Lots of keepers like the title track, "I'll Do Me A Big Girl", "Nothing Like Good Sex", "Club Booty", "Daisy Dukes & High Heel Boots" and "Buckle Up".
13.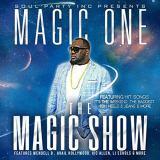 Magic One "Magic Show" (Self-release)
Alumni of the TK Soul Soulful Records camp became known from Soulful's "Southern Soul Mixtape" series. "Magic Show" is his first full album. "I'm Just A Fool" features Ricky White. "High Heels & Jeans (Remix)" has Avail Hollywood, Wendell B, Vick Allen & LJ Echols on board while fellow Soulful artist Tha Don joins Magic One on "They Want It All".
14.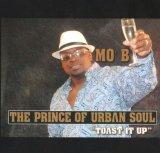 Mo' B "Toast It Up" (self released)
His name is pronounced "mo bee" not "mob". Legal name Marrisee Boyd. He's also gone by "Mo B The Prince Of Urban Soul". I've known about Mo' B for some time. He was always bubbling over and under the radar for years but I wasn't aware of a full CD until we reached out to him on Facebook. Glad we did. "Toast It Up" is a tour-de-force 14-song set full of club bangers and midtempo bumpers. "Here Kitty Kitty Stomp" is a head-bobbin', shuffle-bumper in double-time that nicks KC & The Sunshine Band's famous keyboard riff from "Boogie Shoes" It's a delirious, loose bit of fun that's truly contagious (in a good way). If ever there was a track tailor-made for chitlin' circuit dance floors this "B" it.
15.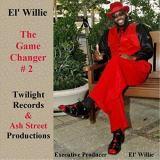 El' Willie "The Game Changer #2" (Twilight)
The prolific El' Willie continues to find new variations (songs) to his tried and true formula. 16 (!) smooth tracks from Mr. Laid Back. "I Dodged A Bullet", "Reunited (Welcome Home)" and "El' Willie Slide Song" were well received on our own Blues Critic Radio Southern Soul in 2018. El's smooth baritone is instantly recognizable and easy on the ears.
16.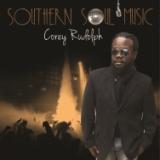 Corey Rudolph "Southern Soul Music" (CDS)
This is Rudolph's second album but it already feels like a comeback. In 2012 Corey (name stylized as Koree' Rudolph) made a splash with his LP "Said I'm Looking" but then seemed to fade away from the scene. Rumour has it he almost signed with the late Robert Henderson Jr.'s Hot Spot Records. Whatever the case we're glad to have him back. Blessed with a dynamite voice on caliber with a Willie Clayton, Rudolph delivers what the title of the album suggests, "Southern Soul Music". "Wanna Be a Player", "Family Union" and "There She Go" have been released as singles.
17.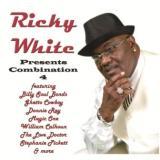 Various Artists "Ricky White Presents Combination 4" (CDS)
Triple threat- singer/producer/writer Ricky White serves up another volume of tracks he wrote and produced on other artists. It marks the return of Billy Soul Bonds (last heard from in 2015) on the tailor-made "This Time". Two big dance cuts by Ghetto Cowboy ("She Put That Thang On Me") and William Calhoun ("Tighten Up") are joined by cuts from Stephanie Pickett, Magic One, Donnie Ray, The Love Doctor, TK Soul and White himself.
18.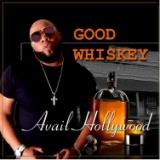 Avail Hollywood "Good Whiskey" (Nlightn)
I've always felt Hollywood was nearly a dead ringer vocally for Willie Clayton. Hollywood polishes his tracks with a heavy R & B flavor like Clayton. "Good Whiskey" delivers the usual mix of drinking songs, dancers and sexiness. Hollywood's popularity and record sales seem to escalate with each outing.
19.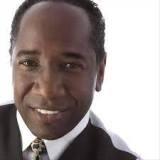 Luther Lackey "Call Me" (Luther Lackey)
The ever underrated Luther Lackey released this digital-only album himself and barely anyone noticed. Only "Preacher Car In My Yard" got some attention from DJs. It's a shame since this is a typically solid collection from this unique singer. Funny ("Walk Widdit!"), thoughtful ("I Don't Wanna Be Alone"), tuneful ("Mega Fine"). Perhaps the only drawback is the production is dated- the same keyboard sound he's used for years. It doesn't mesh as well with today's Southern Soul sound as it used to. Still it's the Luther Lackey sound. Always worth checking out. As a bonus there's a new version of Lackey's first successful song, "She Only Wants To See Me On Friday", which was a hit for Mister Zay.
20.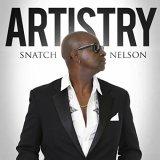 Snatch Nelson "Artistry" (Fatt Katt)
Snatch Nelson has always been just under the radar in Southern Soul. He's yet to deliver that knockout punch that puts him on the A List but he's a reliable contributor to this genre. Prior to this LP perhaps his most well known would be the Mardi Gras Records-distributed "Ride It Like A Pony" back in 2007. "Artistry" is hands down his best LP. "Sha La Do Be Do" is a great throwback number.
Blues Critic's
Top 10 Retro-Soul/Soul Blues Albums Of 2018
1.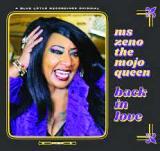 Ms. Zeno The Mojo Queen "Back In Love" (Blue Lotus Recordings)
Living Blues nearly describes her perfectly: "A deep soul vocalist with a tough-timbred delivery reminiscent of vintage-era Mavis Staples, backed here by a horn-driven studio ensemble that sometimes sounds as if its been beamed to us through a time warp from 1968.". Ms Zeno is also proficient at traditional Blues ("Willie Brown", "Mojo Queen") and reminds me of Blues belter Trudy Lynn. There's some fabulous numbers here like the sinister and dramatic "Mistress", the rollin' and bumpin' title cut and the torchy "In My Shoes". Originally from Louisiana, Ms. Zeno now resides in Memphis for some thirty years now. She earned the title "Mojo Queen" from paying her dues on the famous Beale Street in Memphis with over 2000 shows. She has traveled all over the globe and shared the stage with greats like Bo Diddley, Little Milton, Leon Russell, Albert King, Ann Peebles, Johnny Winter, Isaac Hayes, B. B. King and many more.
2.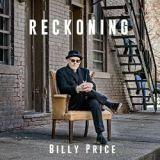 Billy Price "Reckoning" (Vizz Tone)
It's unusual for an artist to hit his/her peak nearly four decades into a career but that's exactly what's happening with "Reckoning". By my count this is the 16th album release from Pittsburgh's own Billy Price. Price had won his first Blues Music Award in 2015 for "Best Soul Blues Album" when he teamed up with Otis Clay and recorded the album, "This Time For Real", but as I review "Reckoning"; it's already flirting with being his very best to date. On "Reckoning" Price was produced by Kid Andersen, member of Rick Estrin and The Nighcats. Andersen assembled ace pickers and players like bassist Jerry Jemmott; Jim Pugh (former keyboardist for Robert Cray); drummer Alex Petterson and the horn section of Johnny Bones (saxophones) and Konstantins Jemeljanovs (trumpet). The album's centerpiece is without a doubt the moody title cut. Marcel Smith starts the track with a brief churchy sermon and the foreboding message warns of forthcoming consequences "coming for you" for "The things you do/It's all wrong/You know it's true". Noteworthy backing vocals courtesy of Sons Of The Soul Revivers, Courtney Knott, Lisa Leuschner Anderson and those glorious horns again! Praise for these women and the horn section demands repeating on the coasting "One On One" written by Price and Britton.
3.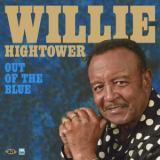 Willie Hightower "Out Of The Blue" (Soultrax)
Well I have definitely found a contender for "Album Of The Year". Albums like this are why I bother with this website. "Out Of The Blue" comes as a surprise as Willie Hightower hadn't had a full length LP of new material be released on him in the decades prior. 1969's "If I Had A Hammer" was basically a collection of singles assembled with a couple of unreleased numbers. Hightower is best known for his minor R&B hit "Walk A Mile In My Shoes" (#26 R&B in 1970) and the lesser "It's A Miracle" (#33 R&B in 1969). In the 1980s noted record producer Quinton Claunch (of James Carr/Goldwax greatness) recorded a host of sides on Hightower that have only been released on an obscure 2007 compilation entitled "Quinton Claunch's Hidden Soul Treasures", which also featured sides by Jerry L, Ollie Nightingale and Joe L. Thomas. Unfortunately the production quality of these Hightower cuts are demo-grade synthesized mediocrity. The 96-year old Claunch got back in touch with a Hightower to record "Out Of The Blue". Perhaps the best song from those ill-fated earlier sessions, "Rock Me Gently", has been recut for the this new album. This time the production is organic, live drums, bass, guitar, B-3 and horns. The ingredients of all great Soul music. While Hightower, now aged at 77 years, doesn't possess the same Sam Cooke-raspiness of yore his warm, expressive voice is still fantastically soulful and earnest.
4.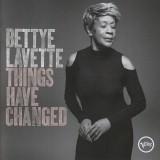 Bettye LaVette "Things Have Changed" (Verve)
LaVette has time and time again proven she is an innovative interpreter of other person's songs. One such person is Bob Dylan. She crushed Dylan's "Unbelievable" on her 2015 LP "Worthy" and "Everything Is Broken" from 2012's "Thankful N' Thoughtful". Those turned out so well LaVette has logically decided to mine the Dylan catalog for an album's worth- songs that span 43 years from 1963's "The Times They Are A-Changin'" all the way up to "Ain't Talkin" from Dylan's acclaimed 2006 album "Modern Times". It's a smart set of picks with only two ubiquitous hits ("Times Are A-Changin'" and "It Ain't Me Babe") It's no surprise the results are excellent. Her recent foray into the "British Rock Songbook" (full title: "Interpretations: The British Rock Songbook") was revelatory. On "Things Have Changed" her phrasings are often unpredictable and disparate. I've always loved the straight ahead, broad melody of "Don't Fall Apart On Me Tonight" (from Dylan's 1983 effort "Infidels"). It's a very sing-able refrain. In LaVette's (and producer Steve Jordan's) hands it is transformed into a stripped down piano ballad and LaVette alters the hook. She sings "Don't Fall On Me Tonight" late, as in not immediately after the bridge as Dylan (and Aaron Neville for that matter) sang it. At first I found it unnerving but the more I listened the more I appreciated the new detour into an unknown cavern the song was now leading. By the way Jordan, who himself played with Dylan, employed other former Dylan sidemen including guitarist Larry Campbell, bassist Pino Palladino and Leon Pendarvis on keyboards.
5.
Charles Bradley "Black Velvet" (Daptone)
I wasn't expecting a posthumous album from Bradley whose brief 3 album discography is sublime. Despite this being an odds and ends collection it works brilliantly as an album. The few unreleased tracks from sessions of his first three LPs are the biggest selling point. "I Feel A Change" and "Can't Fight This Feeling" are as good as anything he's released. Some of the tracks have appeared on Daptone compilations while two cuts (Neil Young's "Heart Of Gold" and "Slip Away") were bonus tracks on the reissue of "No Time For Dreaming". The set is also padded with an alternate version of "Victim Of Love" and an instrumental title cut by the Menahan Street Band with no Bradley involvement. Still it is convenient to have hard to find cuts like "Luv Jones" (originally found on "Daptone Gold ll") and "(I Hope You Find The) Good Life" (a vinyl only single release with the aforementioned electric "Victim Of Love" as the B-side) gathered here.
6.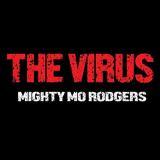 Mighty Mo Rodgers "The Virus" (Drinking Gourd)
The mighty one is back with another slab of socially conscious contemporary Blues that is Funky, Gospel-kissed and typically poignant. Full of muscular, bottom-heavy tracks the likes of "The Virus", "Bullets With Names" and "All Money Ain't Good Money". Backing vocals by The Starlights. Margaret Floyd gives a yearning, earnest vocal on the lilting "A Mother's Prayer" and General adds an on point rap to "Bullets With Name". A worthy member of an already rich catalog. I've written so much effusive praise about Mo I don't think I can add anything witty here. He's one of if not THE best Bluesman working today.
7.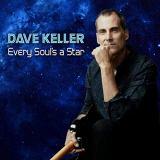 Dave Keller "Every Soul's A Star" (Catfood)
Nominated for a Blues Music Award for Soul Blues Album. New England's Keller possesses a Soulful yet smooth voice and is backed by a winning formula of horns, organ and a capable rhythm section (Catfood Records house band The Rays). 10 originals songs highlighted by "This Gonna Hurt", "Old Tricks" and the title track plus a cover of a song made famous by Aretha Franklin ("Baby, I Love You"). I've checked out Keller's work over his past few albums but this is the one that finally has me sold.
8.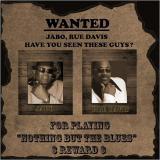 Rue Davis & Jabo "Wanted For Playing Nothing But The Blues" (1 Stop Graphics)
Rue Davis, the now legendary (in Southern Soul circles) vocal chameleon, and Zydeco artist Jabo team up for a solid set of modern Southern Soul and Blues. Davis' vocals are top shelf especially on slower numbers like "Steal Away" and "I'm Coming Home". Jabo is also a capable singer and is at his best on the Tyrone-Davis-inspired "Home Wrecking Demon" and downbeat Blueser "Cheating Is Wrong". The pair trade vocals on most cuts with Faye Robinson guesting on "The Hurting Blues". Most of the tracks feature live players but, unfortunately, the horns are faux.
9.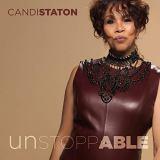 Candi Staton "Unstoppable" (Beracah Records, Inc)
Staton shows no signs of slowing down. This ten song platter features choice covers (Tyrone Davis' "Can I Change My Nind", Elvis Costello's (Nick Lowe written) "(What So Funny 'Bout) Peace, Love & Understanding") and mostly originals like the spiritual "Revolution Of Change", James Brown-inspired funker "It Ain't Over" and retro-Disco number "Love is You".
10.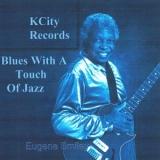 Eugene Smiley Sr. "Blues With A Touch Of Jazz" (KCity)
I had almost forgotten about Smiley until the pleasant surprise of new music materializing in our PO Box. The enclosed letter read: "It's been ten years since I've sent you any of my music." Smiley apparently had been busy helping up and coming Kansas City artists reach for their dreams during this time before suffering a "health setback" that sidelined him from 2014 until recently. Now recovered he's back to recording and despite my high expectations "Blues With A Touch Of Jazz" doesn't disappoint. Just as on "Legends" Smiley serves us with ten newborn beauties of horn-backed Soul Blues goodness. Just like "Legends" ten (11 actually) years earlier this is a fine assemblage of Blues styles with that teeny "touch" of Jazz. The production isn't as consistent as one would hope and a few songs suffer from muddy mixes but it is still on par sonically with most of the independently produced Southern Soul/Blues currently making the rounds.
---
20 Great Southern Soul, Rhythm & Blues Songs Of 2018
*** in no particular order...
Song
Artist
Label
"Family Reunion"
Corey Rudolph
CDS
"Basement Party"
Uvee Hayes
Mission Park
"Every Hour"
Crystal Thomas
Gooba Sac
"I Feel A Change"
Charles Bradley
Daptone
"I'll Pay The Shipping Cost"
Ronnie Bell
self
"Reckoning"
Billy Price
Vizztone
"Blues Is Calling My Name"
Theodis Ealey
IFGAM
"Sidepiece On The Side"
Willie Clayton
EndZone
"People We Gotta Do Better"
Stan Mosley
Self Release
"Cotton Candy"
Al LIndsey
Pulsating Music
"The Flame"
Fat Daddy
self
"Tennessee Whiskey"
Omar Cunningham
self
"You're Not The Only One"
Big G
Stone River
"Put It On Me"
Krishunda Echols
Neckbone
"Who Dat? (Talkin' Bout Beatin' Them Saints)"
Ricky White
CDS
"

Fight The Pain

"
Sir Charles Jones
Southern King Ent.
"Still Called The Blues"
Donnie Ray
CDS
"Alabama Folks"
Rena Ree
self
"Reunited (Coming Home)"
El' Willie
Twilight
"Mistress"
Ms. Zeno The Mojo Queen
Blue Lotus Recordings
"Blues Heaven"
Jaye Hammer
Ecko