Best Southern Soul/R & B Album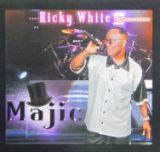 Ricky White "Majic" (CDS)
Ricky White has the distinction of two nominated albums. "Majic" and "Combination", which was a Ricky White & Friends compilation. Just like the previous year runner-up Ms. Jody continued her hot streak with "All About Me", as did Mel Waiters with "Poor Side Of Town". Willie Clayton released his fourth album in four years, "One Man One Voice The Tribute Vol 2". Lola hit hard with her sophomore release, "Cleaning House". Donnie Ray added "Drowning In My Own Tears" to his canon. Other nominees included Bigg Robb ("Think Bigg"), the Klass Brotherhood Band ("We Call The Shots In Southern Soul"), Chuck Roberson ("The Devil Made Me Do It"), Sir Jonathan Burton ("Juke Box Party"), Jaye Hammer ("I Can Lay The Hammer Down"), James Smith ("Get Off My Track"), O.B. Buchana ("Starting Over"), TK Soul ("Ghetto Superstar"), and Queen Emily (self titled). Winner: Ricky White "Majic"
---
Best Soul Blues Album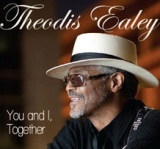 Theodis Ealey "You And I, Together" (Ifgam)
After a long wait Theodis Ealey finally released a new album, "You And I, Together", which faced strong competition from the late Lou Pride whose final album, "Ain't No More Love In This House", was a bittersweet reminder of the man's classy vocals. Runner-up Johnny Rawls released a tribute album to his former employer O.V. Wright ("Remembering OV"), the consistent Travis Haddix delivered the humorously-titled "Ring On Her Finger, Rope Around My Neck", newcomer Prince Ronnie Love debuted with "Back 2 Love" while Cicero Blake ("Cicero") and Robert Cray ("Nothing But Love") rounded out the nominees.
---
Best Southern Soul/R & B Song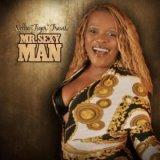 "Mr Sexy Man" by Nellie Tiger Travis (Wind Chime)
Producer Floyd Hamberlin Jr reunited with Ms Nellie Tiger Travis which resulted in the irresistible dance track "Mr. Sexy Man" with it's memorable refrain "what your name is?". The song was so popular even Tyler Perry mentioned he liked the song during a recent interview! Runner up Bigg Robb scored his biggest hit since he remixed Carl Marshall's now classic "Good Loving Will Make You Cry". His "Fill It Up" was nearly matched by another call for alcohol by Floyd Taylor. The late son of Johnnie Taylor teamed up with Mel Waiters on "It's On Me".
---
Best Slow Jam

"I'm Tired Of Being Grown" by Vick Allen (Soul 1st)
Nobody has had more number one hits in Southern Soul over the past four years. Nearly every single attains that height. "I'm Tired Of Being Grown" was lifted from his 2012 album "Soul Music". 2013 had an especially strong set of slow jams including "Starting All Over" by O.B. Buchana, "Stop By" from Willie Clayton (featuring vocals from the late Tyrone Davis), "Down To Earth Woman" by the PG Man Patrick Green, "Get Her With My Twitter", the first new song from Billy Soul Bonds in seven years, Runner-up "I Done Lost My Good Thing" by Terry Wright and more from Klass Brotherhood Band, Wendell B, J-Wonn, Queen Emily and Floyd Taylor.
---
Best Dance Or Funk Song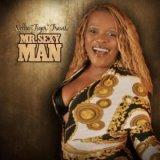 "Mr Sexy Man" by Nellie Tiger Travis (Wind Chime)
The year's most popular all around Southern Soul song is also "Best Dance Or Funk Song". Nellie Tiger's "Mr. Sexy Man" had incessant rhythm that was just too funky. As there seems to be every year Southern Soul served up a crowded field of hot dance-oriented numbers. Runner up Ms. Jody had "The Rock". Sir Jonathan Burton said you "Can't Touch This", Ricky White directed you to "Shake", Bigg Robb asked to have you "Fill It Up", Certified Slim demanded you "Move Somethin'" as did Lacee along with Tucka. Tucka had a long lasting dancer called "Forever Swing", the normally Bluesy Charles Stallings showed you how to "Booty Pop & Lock", Jim Bennett had one of his highest charting songs with "Jody Got It All" (which was given a dynamite remix by Sir Jonathan Burton) while Floyd Taylor & Mel Waiters announced "It's On Me". Lomax wanted you to "Swing It" while Lebrado took you on a "Trail Ride"
---
Best Down Home Blues Song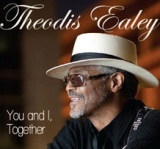 "Shut The Puck Up (Theodis, What's Up)" by Theodis Ealey (Ifgam)
Theodis Ealey scooped up his second award with this category. The cheeky ""Shut The Puck Up (Theodis, What's Up)", held off heavy votes for both Krishundra Echols' "Mad Dog 20 20" and Gerome Durham's "Old Dog (Just A Hound Dog)"- which were really a toss-up for runner up. Other nominees included songs from Prince Ronnie Love, Cicero Blake, Klass Band Brotherhood, Travis Haddix, Joy, John Cummings, , Maurice Davis & Bobby Rush.
---
Best Vocal Performance FEMALE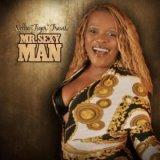 Nellie Tiger Travis "Mr Sexy Man" (Wind Chime)
It was quite a year for Nellie Tiger Travis despite only releasing one song. That song, "Mr. Sexy Man" has won in three categories in this year's Blues Critic Awards for Southern Soul. Runner up Ms Jody ("I'm Keeping My Love At Home") was last year's recipient. Other ladies who were nominated were Krishunda Echols ("Mad Dog 20 20"), Stephanie Pickett ("I Don't Need No Man"), Pat Brown ("Taking Out The Trash"), Pat Cooley ("Bring It Baby"), Queen Emily ("Your Used To Be"), Gina Brown ("Tell Somebody"), Betty Padgett ("I'm Available"), Karen Wolfe ("Yo Ass & Yo Clothes"), Lady Audrey ("Prescription For My Love Addiction") and Lola ("Creepin'")
---
Best Vocal Performance MALE

Donnie Ray on "I'm Gonna Keep My Love At Home" (Ecko)
Donnie Ray continues to grow in popularity. In 2013 he released his ninth album in nine years for Ecko Records. Last year he received an award for "Best Down Home Blues Song" and this year he had the "Best Vocal Performance MALE" for his duet with Ms Jody on "I'm Gonna Keep My Love At Home". Ms Jody nearly won for the same song in the FEMALE category. Labelmate Jaye Hammer was runner up with "Dig A Little Deeper". Also nominated were Willie Clayton, Jimmy 100% Sterling, TK Soul, Vick Allen, Jeff Floyd, Chuck Roberson, Simeo, The Love Doctor, Jerry L, Chuck Strong, Mel Waiters and Jim Bennett
---
Best Performance By A Duo Or Group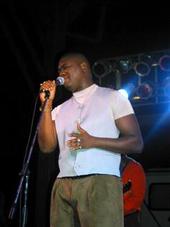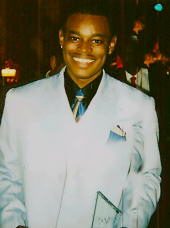 "Can't Get Her Off My Mind" by O.B. Buchana & Sir Charles Jones (Ecko)
2013 had a heckuva lot of strong collaborations. Mel Waiters shared songs with Floyd Taylor ("It's On Me") and Bigg Robb ("Poor Side Of Town"), Lacee teamed with both Theodis Ealey ("Think It Over") and Tucka ("Move Something") and more. Most popular duo for 2013 was that of OB Buchana with Sir Charles Jones for "Can't Get Her Off My Mind" which narrowly bested runner up Mel & Floyd's "It's On Me".
---
Best New Artist
Koree' Rudolph
Again, "Best New Artist" is always the most hotly-contested race annually with fans of each artist voting incessantly to help the artist get noticed. Sometimes the winner may have had a long career but is "new" to the Southern Soul market as was the case with last year's winner Vel Omarr. This year some of the new names and faces were Runner Up Krishunda Echols, Prince Ronnie Love, J Wonn, Pokey, Matthew Davis, Equanya, Ronnie Bell, Jureesa McBride, Donnell Sullivan, Blind Ricky McCants, Frederick Hicks (King Fred), Jimmy 100% Sterling. The artist with the most votes is Koree' Rudolph.
---
Best Record Producer(s) Of The Year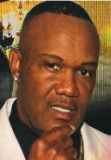 Ricky White
Sometimes it's hard to get all the credits needed to present an accurate list of nominees for producers being most of the music released in this genre is from independent artists or small labels. Fortunately many of the nominees seem to appear annually (Carl Marshall, Bigg Robb, Simeo, John Ward, etc..) This year had some stand out and well publicized producers that made it a clearer choice for voters. Runner up John Ward is always near the top and his work with OB Buchana, Donnie Ray, Ms Jody and Jaye Hammer was all received well. The underrated Simeo saw several of his productions hit the upper regions of the charts with his own "Cheat Up" and Floyd Taylor's duet with Mel Waiters ("It's On Me"). Speaking of Mr Waiters he was nominated once again as was Vick Allen, Sir Jonathan Burton, Floyd Hamberlin Jr, Eric Perkins and Tyree Neal. But in 2013 it was the rise of Ricky White. He produced number one singles for himself ("Shake") and Jerry L ("She's Got That Ooh Wee"), hits by Charles Wilson ("What One Man Won't Do"), The Love Doctor ("I Can Still Roll It") and many more.
---
The BLUES CRITIC staff picks...
SOUTHERN SOUL ARTIST OF THE YEAR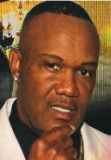 Ricky White
Ricky White released two albums in 2013. "Combination", which featuring songs by himself and song written and produced by himself and "Majic". He also produced Jerry L's smash "She's Got That Ooo Wee" and hits by Charles Wilson ("What One Man Won't Do"), The Love Doctor ("I Can Still Roll It") and many more. Voters voted him top producer for Southern Soul and his album, "Majic" was voted Best Southern Soul/R&B Album. 2014 has already started off as a banner year for Mr White as his latest project, "Ricky White Presents Combination 2" boasts song writtem and Produced for TK Soul, Nathaniel Kimble, The Love Doctor and many more..,Ricky White is Red Hot.