Blues Critic's
Top 20 Southern Soul, R&B Albums Of 2013
1.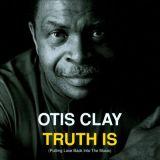 Otis Clay "Truth Is" (Echo)
"Truth Is" is in truth more of a compilation than a new album but it's also the first secular Soul/Soul-Blues album (collection) since his 1998 outing for the now defunct Bullseye Blues ("This Time Around"). These 14 tracks are a mixture of new and previously-released tunes from yesteryear. "The Only Way Up" and "Messin' With My Mind" for example date back to 1985's "The Only Way Up" album on Waylo Records. "I Know I'm Over You" is a superb live performance from the Monterey Blues Festival (thanks to Soul Express for this tidbit) of a song Clay cut with Willie Mitchell on the middling 1989 LP "Watch Me Now". The title cut to his 2007 Gospel album, "Walk A Mile In My Shoes" makes another appearance. "Steal Away From The Hideaway", a duet with Uvee Hayes first cropped up on Hayes' 2011 album "True Confessions". These are conjoined with new and/or unreleased pieces like Clay's riveting take on "Even Now", previously-cut by "The Tan Canary" Johnny Adams. The bouncy "Even When I Win (Seems Like I Lose)", the title cut and "I Keep Trying (Not To Break Down)" are among the new ones. Despite fluctuating sound quality (many different sessions from many different years) this holds up as great portrait of one of the greatest singers of all time. Plus if you don't have many or all of those previously-released songs this is an even bigger bargain.
2.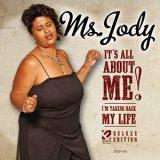 Ms. Jody "It's All About Me " (Ecko)
This is one of two Ms. Jody albums from 2013 to grace this Top 20. ("It's All About Me" also had a deluxe version released in 2014. The second release added four tracks for a total of 14). "About Me" is the partyingest (a new word thank you) of her career. There's two rather successful exhortations to create a new dance. "The Rock" is a stomping houserocker and "Ms Jody's Boogie Slide" is meant to be a "brand new slide" and like countless others owes a huge debt to KC & The Sunshine Band's "Boogie Shoes". "Just Let Me Ride (Remix)" updates her hit from "Still Strokin'" released in January. Though "It's All About Me" is heaving with dancers there's also a few notable slowies. "I'm Not A Cougar" has Jody admitting she doesn't "discriminate" if the younger man can "get the job done". "One Hour Woman" is a creeping, sexy track with lots of dirty guitar but for me the highlight of the record is the midpaced "I'm Gonna Leave My Love At Home" featuring co-lead vocals by Donnie Ray.
3.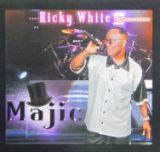 Ricky White "Majic" (CDS)
Voters picked/gave this album in the 2013 Blues Critic Awards for "Best Southern Soul/R&B Album" and it's easy to see why. It contains 2 big dance hits ("Sexy", "Shake"), several more that could have been hits ("Ricky White Shuffle", "Bagg It Up", "Jook Joint"), prime slow jams ("If You Don't Want Me", "Ride Your Body") and the bass-heavy "Billie Jean"-influenced "Blues Is All Good". Ten tracks. Ten winners by one of the hottest hands in the business.
4.
Lola "Cleaning House" (Wilbe)
Lola Gulley's second album comes six years after the acclaimed "Give Her What She Wants" and it nearly matches the former in quality. Produced, arranged and written by Reginald "Wizard" Jones, William Bell and Lola herself, the album is a mix of live instruments and synth horns (and occasional live sax) with the big, polished sound Wilbe is known for. "Creepin'" and "The Other Shoe" were the hits.
5.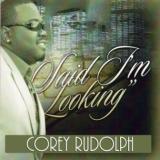 Koree' Rudolph "Said I'm Looking" (CDS)
Superlative debut by this young gun with rich singing chops in the Willie Clayton mould. The swinging, salaciously sexy "Taste Like Candy" was a regional Alabama hit thanks in part to Roscoe Miller's WKXN. Sweet, R&B flavored tracks like "All I Want", "If I Can Touch You?" and "Sexy Lady" are perfect vehicles for Rudolph's voice. This is an artist to watch.
6.

Sammie Relford "Solo Flite" (Jalencia)
Despite only having three LPs to his name (1979's 7 track "We Are Stronger Together", "Rooter To The Tooter" and this one) Sammie Relford's career stretches back to the 70s. There was the aforementioned 1979 album plus various 45s like 1974's "Mi O Mi" credited to Sammie Relford & The Avengers Of Soul. "Solo Flite" is full of high flying modern Southern Soul tracks with throwback arrangements. Twelve cuts-mostly original- with a cover of the Isley Brothers' "Do It Slow". A baritone vocally that'll remind you of Ronnie Lovejoy (he even re-writes/rip offs "Sho Wasn't Me" as "My Brother").
7.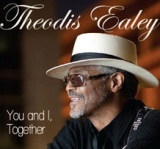 Theodis Ealey "You And I Together" (Ifgam)
The "Stand Up In It" man has romance on his mind for his latest opus. The title track, "Love's Guarantee", "Sweet Curvacious Love" and "Number One Baby" are uncharacteristically straight forward love tunes from the usually risqué songwriter. Not to worry though as the album hosts two dirty dandies- the deliriously hooky "Slow Grindin'" and "The Old Man's Story (MBFDD)". On the latter instead of what that "little old lady" told him in "Stand Up In It" now it's an "old man's story". Well turns out he liked to chase woman but then something happened. He claims he "coulda cried" when his "best friend Dick died". Another highlight is the Blues shuffle "Theodis What's Up Aka Shut The Puck Up". What he actually sings rhymes with "puck". The cover "634-5789" is given a Bluesy treatment. "Think It Over" (previously recorded by Ifgam artist Doc Blakey) features sweet voiced Lacee'.
8.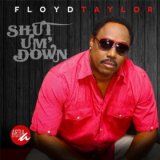 Floyd Taylor "Shut Um' Down" (Artia)
Floyd enlisted Simeo Overall to write and produce half the tracks on his 2010 album "All Of Me" and he must have liked the results so much he tapped Simeo for many of the tracks on his new album, including the hit "It's On Me" with Mel Waiters. The opening cut and first single release is a faithful rendition of his pops' (Johnnie Taylor) "What About My Love" from JT's one off album for Beverly Glen ("Just Ain't Good Enough"). I find Taylor (both) is especially effective on ballads so Simeo's "One Thing About" and the title cut are just scrumptiously soulful.
9.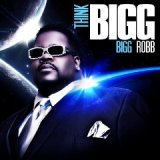 Bigg Robb "Think Bigg" (Over 25 Sound)
The Bigg man delivers again. It's a grown folks party with every Bigg Robb joint. Great bumpers ala "Fill It Up" and "Get A Room". One midetempo toe-tapper has become a bone of contention. Bishop Bullwinkle used the backing track of "Looking For A Country Girl" for his colossal smash "Hell Naw To The Naw Naw". As of writing there's no outcome to pending litigation. One of the best cuts is the Funky, grinding, frantic "Booty Pop". On the slow tip Robb does a great re-tooling of Latimore's "Let's Straighten It Out" (sorta like he did with Carl Marshall's "Good Lovin' Will Make You Cry"). The only minor gripe I have is that the vocoder vocals tend to become just too much sometimes.
10.
Wendell B. "Get To Kno' Me" (Smoothway Music)
One of the sangingist sangers in the circuit invites you to "Get To Kno' Me", but if you're reading this you likely already know the man with the luscious baritone that reminds us of Luther Vandross with a lower register. Midtempo steppers ("Celebrate Yo' Day", "We Steppin' Out Ta Night") and smoky slow jams ("Caught Up In Depression", "Unforgettable Girl") but he could be singing the airplane safety instruction card "found in the seat-back pocket" and it would be worth hearing
11.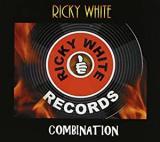 Ricky White "Combination" (CDS)

Second Ricky White-affiliated album on this Top 20 features tracks by White ("Do The Ladies Run This Mutha", "Shake (Remix)") plus tracks written and produced for other artists including Betty Padgett ("Pay Before You Lay"), Bobbye Doll Johnson ("I Need A Man"), Gwen White ("The Other Woman") plus there's two remarkable duets. The first, "Southern Soul Party", features for the first time on record Funky Larry Jones. The second is the Christmas slowie featuring T.K. Soul ("Just Ain't Christmas Without My Baby").

12.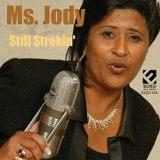 Ms. Jody "Still Strokin'" (Ecko)

Ms Jody's (Joanne Delapaz) second album on this list was the first released (January 2013) and the title cut is hands down one of the best of the year. It's an instant anthem extolling praise on this Southern Soul Blues music. Sample lyric: "Boy you must have been on the moon somewhere/Cuz our kind of music is still here/And it ain't going nowhere/....Clarence Carter's still strokin/And Bobby Rush is still wearing it out/Theodis Ealey still standing up in it/And Ms. Jody's still in the house". Sublime shuffle bumping jams like "It's A Reunion", "You Didn't Appreciate What You When You Had It", "Where Can I Find A Good Man" and "Your Man Was Looking For That Good Thing" abound. Meanwhile she's having a Sam Cooke-like party with the re-write "Another Get Drunk Party" and the Bluesy "Ms. Jody Don't Mind Breakin' Up Somebody's Home" is pretty much the Ms. Jody persona to a T

13.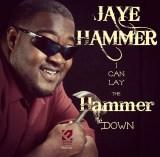 Jaye Hammer "I Can Lay The Hammer Down" (Ecko)

It's Hammer time! Sorry, I couldn't resist. "I Can Lay The Hammer Down" is the second Ecko platter from Jaye. The domestic bliss advice of the melodic "Dig A Little Deeper" is a pleasant respite from cheating songs. Oh but we have those too. Poor Hammer. He discovered that "Cheating Ain't No Fun" when you find out you're getting cheated on. There's also a fine Down Home Blues, "Blues Buffet".

14.
Sir Jonathan Burton "Juke Box Party" (CDS)

Burton's latest has an even larger percentage of "Juke Box Party" music. The circling, locomotive bass of "Can't Touch This" weds the hook straight from MC Hammer's "U Can't Touch This". The title cut is another high energy fast bumper with a great refrain. There's also a surprise with the Ray Parker Jr. cover "The Other Woman". Parker Jr's is a bit more laid back as that's his style while Burton's is more aggressive. Despite being released as a single it didn't catch on. The slyly political "Better Off Now" is a nod towards Obama's presidency in what was a re-election campaign year. "I'm better off now than four years ago".

15.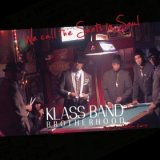 Klass Band Brotherhood "We Call The Shots In Soul" (Neo Blues)
Album number two by this Nelson Curry-fronted group had some big shoes to fill of their first well received oeu·vre. There's no ace in the hole like "Sugaa Shack" but the very similar (too much so?) "We Jukin' (Juke Joint)" and nostalgic "Olden Days (Make It)" do not disappoint. Neither does the galloping dancer "Dance Floor", which is also represented by a more streamlined "Mel Waiters Mix". Perhaps conscious the set doesn't quite match the previous album there's a "Sugaa Shack" remix included.
16.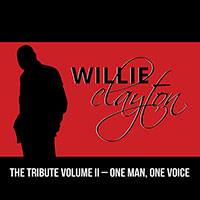 Willie Clayton "The Tribute Volume 2: One Man, One Voice" (EMG)
Second helping of Classic Soul covers from Mr. Clayton features another duet with Tyrone Davis ("Stop By") and a Clayton original, "Back Side Of 50". His voice soars on "Ain't No Way" and Jackie Wilson's "Woman, Lover, Friend".
17.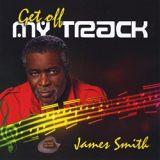 James Smith "Get Off My Track" (Coday)
After years of being mostly known as a songwriter Smith has now fully entrenched himself in minds as a recording artist and "Get Off My Track" hosts a bundle of catchy AF Southern Soul. Smith is an unabashed Tyrone Davis-follower evidenced by his vocal phrasing. One could envision Davis cutting tracks like "I Miss You Baby", "Comfort Zone", "Talk The Talk" and of course "Plumber Man" (which makes yet another appearance). Smith is no Tyrone on the mic but he gets the job done. Best tracks are the swinging "I Wanna Roll With You" and bouncing "Lay Your Body Down".
18.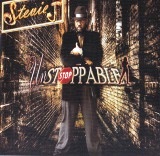 Stevie J "Unstoppable" (Music Access)
Stevie J fluctuates between Blues and Southern Soul but this album is heavier on the Soul side. "Old Skool" and "Come Here Party" both received a nice chunk of airplay as did the Blues "Down Home People". The best overall composition goes to "I Know That I Love Her", with a very memorable chorus.
19.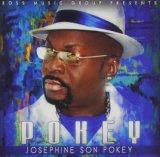 Pokey "Josephine Son Pokey" (RMG)
"My Sidepiece" didn't arrive until 2014 and it supplanted "They Call Me Pokey" from this CD as his signature song. "They Call Me Pokey" laid the groundwork for his success. His team up with Stephanie McDee "Do The Hokey Pokey" obviously is influenced by the famous "Do The Hokey Cokey" ("Cokey" became "Pokey" in the U.S.), a British folk dance that had it's beginnings in the 19th century. "The Gingerbread Man" featuring Tyree Neal also became popular.
20.

Bertha Payne "It's The Blues In Me" (Bertland 2013)
Memphis' "Glamorous" Bertha Payne (as she used to go by. The "Glamorous" was dropped for this album) steps up her game for her strongest and most varied collection of Southern Soul bumps ("Southern Soul Party", "Put Up Or Shut Up"), Blues ("Tennessee Woman", "I Know What I Want", "The Blues In Me", "It's Friday"). This 15-song LP also grabs the best songs from her 2007 album "Let's Get This Party Started".
Blues Critic's
Top 10 Retro-Soul/Soul Blues Albums Of 2013
1.

Charles Bradley "Victim Of Love" (Daptone)
"Victim Of Love" manages to outdo his terrific 2011 debut for Daptone "No Time For Dreaming". The stately, Motown-flavored Soul-Pop "You Put The Flame On It" is pure aural bliss. Morphine for the ears. The mood of the album isn't as dire and weary as the previous one, possibly due to the heartening reality that this Soul belter finally got his due at age 62. That first album had years to gestate during some harrowing personal history exposed in the documentary "Soul Of America". A song like "Let Love Have A Chance" is downright hopeful. Wait, maybe I spoke too fast since the next track goes by the name "Victim Of Love". Nope, he's thrilled to be a "victim" in this case. I hear a Curtis Mayfield circa early 70s influence on "Hurricane". It's like James Brown singing "Freddie's Dead". May God bless Daptone for bringing Bradley into my life.
2.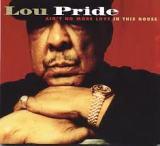 Lou Pride "Ain't No More Love In This House" (Severn)
George Lou Pride died soon after sessions for this, his final album, were completed. Label boss David Earl sat on the tapes for a year prior to giving this gift to the world. Pride penned four gems from the coasting, Soulful title cut and "We Can Do What We Want", the sexy, rollin' n' tumblin' "She Boom Boom Me" to the shuffle bumper "Love Come Got Me". There's also a tender version of "Daddy Don't Walk So Fast" made popular by Wayne Newton, and an understated take on Simply Red's "Holding Back The Years".
3.

Charles Walker & The Dynamites "Love Is Only Everything" (Redeye)
Walker's album output with "The Dynamites" is much Funkier than the Deep Soul and muscular midpaced Soul Blues found on his "solo" albums. With the Dynamites its soulful Pop circa mid 1960s, guitar tones and riffs reminiscent of James Brown's fiddler, Jimmy Nolan, with heavy-bottomed, blasting horns on top. This music makes quite the delightful fuss. It's Walker who steals the show though. His voice has this mournful, forlorn quality that occasionally creates a foreboding tension. Remarkably he can flip the switch and sound joyous in a religious fervor manner. The two Walkers- Charles and Willie- are the best living Soul singers. End of story.
4.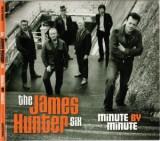 The James Hunter Six "Minute By Minute" (Fantasy)
He's done it again. It took him five years but this makes three homers in a row. He has a very distinctive sound that could potentially run out of new variations or "songs" if you like so it's to his credit it still sounds fresh and invigorating. Hunter's career dates back to 1986 as leader to a group with one of the worst band names I've heard, "Howlin' Wilf & The Vee-Jays". Hunter was paying his dues in small clubs when he grabbed the attention of Van Morrison who asked him to sing on his 1994 live album "A Night In San Francisco" and then the studio album, "Days Like This". In return Morrison lent his voice to two tracks on Hunter's (he started using his own name at this point) 1996 LP "...Believe What I Say". In 2006 word of mouth crossed the pond and made his mark in the U.S. with "People Gonna Talk", which was nominated for a Grammy. His 2008 album "The Hard Way" was #7 on our Top 10 Retro-Soul/Soul-Blues Albums For that year. "Minute By Minute" sounds exactly like the logical successor.
5.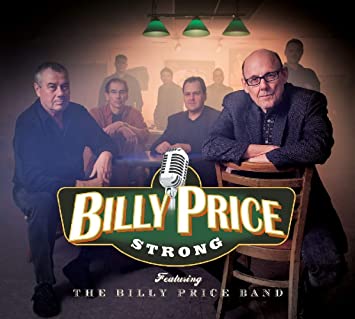 Billy Price "Strong" (Dixiefrog)
Mostly "Strong" original tunes on display here like the lovely organ, jangly guitar and sweet female backups blend on the Neal Black/Fred Chapellier-authored "Sweet Soul Music". Chapellier also lets rip a tasteful guitar solo. The roadhouse Blues "Can't Leave It Alone" is penned this time by Price and Chapellier. Keyboardist Jimmy Britten teams with Price on four more originals like the gorgeous "Gotta Be Strong" and the late night piano torch "The Lucky One". The requisite covers come courtesy of Clay Hammond ("Part Time Love"), Roosevelt Sykes ("Drivin' Wheel") and James Brown ("Never Get Enough"). By my count that's seven originals and three covers. This isn't some karaoke exercise. Price & Band's originals sound like covers of classics. That's when you know you're on to something.
6.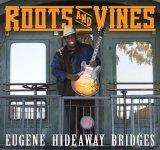 Eugene 'Hideaway' Bridges "Roots & Vines" (Armadillo)

Thanks to "Glory Glory" now we can add Gospel to the Eugene 'Hideaway' Bridges menu of Texas Blues shuffles, Jazzy/Big Band, Jump Blues, Country Soul, Soul Blues, 60s Soul/Sam Cooke worship. Take one part Cooke/One Part Freddie King mix with Bridge's smooth, earnest voice and you have "Roots & Vines".

7.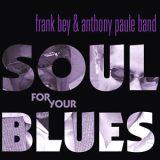 Frank Bey & Anthony Paule Band "Soul For Your Blues" (Blue Dot)
In the 1960s Bey was active and even toured with Otis Redding before a long suspension from the business that ended in 1996 when Bey released his first album, "Steppin' Out". It took another twelve years for his second album then another five for "Soul Of The Blues". Two other CDs were released under the name the Bey Paule Band, receiving copious Blues Music Award nominations. Anthony Paule has toured and/or recorded with Boz Scaggs, Charlie Musselwhite, Bo Diddley, Maria Muldaur, Barbara Lynn, Norton Buffalo, The Johnny Nocturne Band, Mark Hummel, and others. Bey has a churchy voice and the Paule Band provide a righteous Soul backdrop on some covers and some new compositions.
8.

Vel Omarr "Ain't No Telling" (Double Beat)
This album was released as if the producer and label "Ain't No Telling" anyone it even exists. Omarr himself had to put the word and tried to get them to promote it and make the CD available. Omarr is known for his Sam Cookely voice (search for his "How Can I Make You Mine?" and "The Greatest Song I Ever Sang" albums). The title cut is a rugged, midtempo Funk Blues replete with a good dose of harmonica while "My Telephone Keeps Ringing" is kept alfoat by organ, soft-tappin' drums and Jazzy guitar. Neither really let Omarr flex his vocal wings. The slippery Funk Blues "Livin' Ine The Ghetto" and the midpaced lump de lump "Big Leg baby" are more like it. Looking at the tracklist we really have but an EP's worth of new songs. "Al's Sugar Shack" and "That's All That Matters To Me" already appeared on "How Can I Make You Mine?", "Soulful Christmas" on an independent collection with The Olympics and the Cooke-pastiche "The Power Of Your Love" was a 2013 single.
9.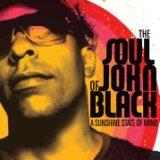 The Soul Of John Black "Sunshine State Of Mind" (Yellow Dog)
Hard to categorize amalgam of styles- Northern and Southern Soul, a hint of Blues, Pop Rock and more I'm sure sung by an obvious Al Green and Lenny Kravitz disciple ("Lenny Loves To Cha Cha Cha" is a nice homage). It's a concept album of sorts aiming to be an essential summer soundtrack. I'd say it succeeds in being a very bright, buoyant album. The more straight forward Hi Records-kissed Soul numbers "Beautiful Day" and "Higher Power" are my favorites but John Bigham gets props for eclecticism too.
10.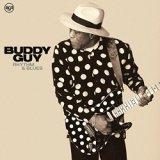 Buddy Guy "Rhythm & Blues" (Sony)
Buddy Guy's "Rhythm & Blues" is an ambitious 2 disc undertaking containing one disc of Funky, rhythmic Soul-centered tracks and then one disc of Chicago Blues. The majority of the tracks on both discs were written by the record's producer Tom Hambridge, some with Guy plus a handful of covers. The album features some superfluous guests (Kid Rock, Keith Urban, Gary Clark Jr., members of Aerosmith) but it's Guy and his high octane pickin' and singing that is still a marvel at age 76.
---
20 Great Southern Soul, Rhythm & Blues Songs Of 2013
*** in no particular order...
| | | |
| --- | --- | --- |
| Song | Artist | Label |
| "Still Strokin'" | Ms. Jody | Ecko |
| "I Got This Record" | J Wonn | J Wonn |
| "Mr. Right Now" | Mr. David | Waldoxy |
| "Get Her With My Twitter" | Billy Soul Bonds | Waldoxy |
| "I Know That I Love Her" | Stevie J | XL Recordings |
| "Ain't No More Love In This House" | Lou Pride | Severn |
| "Mr Right On Time Dr Feelgood" | Jim Bennett | JaBen |
| "Mr Sexy Man" | Nellie Tiger Travis | Wind Chime |
| "I Done Lost My Good Thang" | Terry Wright | Coday |
| "Back Side Of 50" | Willie Clayton | EndZone |
| "Showdown" | David Brinston | Delta Down |
| "Starting All Over" | O.B. Buchana | Ecko |
| "You Put The Flame On It" | Charles Bradley | Daptone |
| "Southern Soul Dip" | Ghetto Cowboy | J.E.M. |
| "Dig A Little Deeper" | Jaye Hammer | Ecko |
| "Old Fashioned Justice" | Travis Haddix | Benevolent Blues |
| "One True Vine" | Mavis Staples | Anti/Epitath |
| "Blues In My Soul" | Lurrie Bell | Delmark |
| "17 Years" | Dave Keller | Red River Ent. |
| "Be Careful Of My Heart" | Cicero Blake | CDS |
| "Do The Ladies Run This Mutha" | Ricky White | CDS |