1.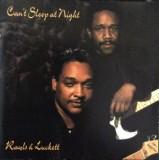 Rawls & Luckett "Can't Sleep At Night" (Rooster Blues 1994)
One of the best deep Soul/Blues albums of the 90s. Johnny Rawls & L.C. Luckett had been playing together for years backing artists like O.V. Wright, Z.Z. Hill, Little Johnny Taylor, Blues Boy Willie, Latimore & more before they finally recorded a proper album together in 1994. The result? A masterpiece of retro-soul. The title track is unforgettable with it's insistent hook and pleading vocals. The O.V. Wright classic "I Don't Do Windows" sounds like a lost Sam & Dave hit with Johnny & L.C. serving up some gutsy singing. The track that seems to get the most praise is the southern soul-styled "Can We Talk It Over". Another gem is "Be Fair With People" (and everything will go your way). Track after track the cd delivers soulful singing, rich horns with a touch of blues and that says a lot since there's 14 tracks. It hold up a to z. Check out the O.V. Wright tribute at track number 14: "I'd Rather Be Blind, Crippled & Crazy/Ace Of Spades" medley. Anyone that enjoys deep soul/blues NEEDS this CD.
2.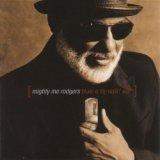 Mighty Mo Rodgers "Blues Is My Wailin' Wall" (Blue Thumb 1999)
Willie Dixon may have claimed it first but these days Mighty Mo Rodgers is the Blues. Perhaps nobody digs as deep into the art form to elucidate what it means for Black Americans and all humanity in general. Prior to this album Rodgers attended Cal State Northridge where he earned a degree in philosophy while simultaneously working as a staff songwriter for Chappell Publishing and Motown. He completed a Masters degree in Humanities with the thesis, "Blues as Metaphysical Music (Its Musicality and Ontological Underpinnings)". Mo Rodgers then made one of the most outstanding Blues albums since the pre-Disco years. That LP, "Blues Is My Wailin' Wall", was in many ways a soundtrack to an unmade documentary called "The History Of The Blues" or perhaps the movie version of his thesis. Case in point is the Spartan "Took Away The Drum" that explains how the Blues was born. Slave owners took away drums from slaves in the field who then began singing the Blues- the true meaning of feeling blues. And that's only the beginning. The poignant messaging doesn't detract from the fact it's a masterfully tuneful album with lean, mean midtempo Soul Blues ("Heaven's Got The Blues", "The Kennedy Song"), Deep Soul ("(Bring Back) Sweet Soul Music" and "Willie B. & Me") and much more. Masterpiece.
3.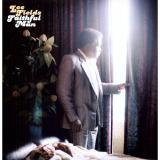 Lee Fields "Faithful Man" (Truth And Soul 2012)
After releasing a poorly received album on his own ("Treacherous", on which Fields oddly gunned for Pop crossover success employing awful house beats and Electronica on many cuts) he's back with Truth & Soul for a proper successor to the excellent "My World". Fabulous sounding retro-Soul. Simple as that. Best slices of the pie are "Still Hangin' On", "You're The Kind Of Girl" and the dramatic title cut. The greatness of this album is beyond my skills as a writer to describe. I consider it one of the very best Soul albums ever released post-1979 and possibly pre-1979 is well. You have to listen to this with headphones to really get lost in it.
4.

Frank Mendenhall "Hard Times" (Wurst Act 2004)

Gone way too soon. Frank Mendenhall passed away in 2007 at age 59 but not before he released three albums including "Hard Times" - simply one of the greatest Southern Soul/Rhythm & Blues albums ever created. Mendenhall possessed a weary, doleful voice that oozed n' ached Soul. On his first two albums ("Time" & "Sweet Love") Mendenhall displayed his eclectic roots of Soul, Blues, Reggae, somewhat pedestrian adult contemporary balladry but outside of "Time" and first hit "Shont Dont Dont" he hadn't yet perfected his trademark sound. When "Hard Times" dropped six long years later it was clear Mendenhall has created a masterpiece. Gone was the faux-Reggae conceits and the wimpy beat ballads. In it's place was song after song of hard hitting Southern Soul, rhythm and a little Blues with a propulsive groove bumping on top of an organ/bass foundation. To my ears Clarence Carter's "Slip Away" is a template Mendenhall uses time and time again to great effect. Just about every song on "Hard Times" has at some point gotten it's share of airplay.
5.

Charles Bradley "Victim Of Love" (Daptone 2013)

This LP manages to outdo his terrific 2011 debut for Daptone "No Time For Dreaming". The stately, Motown-flavored Soul-Pop "You Put The Flame On It" is pure aural bliss. Morphine for the ears. The mood of the album isn't as dire and weary as the previous one, possibly due to the heartening reality that this Soul belter finally got his due at age 62. That first album had years to gestate during some harrowing personal history exposed in the documentary "Soul Of America". A song like "Let Love Have A Chance" is downright hopeful. Wait, maybe I spoke too fast since the next track goes by the name "Victim Of Love". Nope, he's thrilled to be a "victim" in this case. I hear a Curtis Mayfield circa early 70s influence on "Hurricane". It's like James Brown singing "Freddie's Dead". May God bless Daptone for bringing Bradley into my life.
6.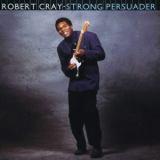 Robert Cray "Strong Persuader" (Mercury 1986)
The equivalent of a grand slam for Cray and modern blues as a genre. This crossover blues masterpiece stormed the pop charts and went on to sell in excess of two million copies- a rare feet in the 1980s. The top 40 smash "Smoking Gun" was just one of many unforgettable cuts. "Right Next Door (Because Of Me)" is a vivid blues about Cray overhearing his neighbors fight over who the woman was cheating with. Can you guess who?: "She was right next door and I'm such a strong persuader/She was just another notch on my guitar/She's gonna lose the man that really loves her/In the silence I can hear them breaking hearts." The Memphis Horns add sugar to the funky groover "Ain't Nothin' But A Woman", which contains another great lyric: "You can give me an hour alone in a bank/Tell me a boat of lawyers just sank/But it ain't nothin' but a woman" that keeps "young Bob" happy. "I Guessed I Showed Her" is another highlight in an album packed with them
.
7.

Charles Walker "Number By Heart" (Zane 2003)
Producer Fred James had asked: "How do you feel about making a deep soul album Charles, you know, songs with passion and fire and with a feel of the classic era when the sounds of Memphis and Muscles Shoals ruled". Mr. Charles Walker agreed and that is exactly what they did! This is deep southern soul & Blues with organ, horns, gutsy singing- the works; transporting you back to the days of Otis Redding, Sam & Dave, Percy Sledge and even James Carr in their prime. No that's not hyperbole. What is most surprising about the sure quality and classic sound of the music is that the majority of the album is original- from the heartbreaking title track, to the chugging blues of "One's Man's Poison" to horn-fueled "Love & Tenderness". There are a few great covers (Elvis Costello's "Allison", Percy Sledge's "It Tears Me Up"), but it's all Charles Walker. Who says they don't make'em like they used to?
8.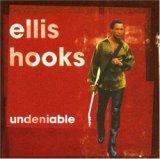 Ellis Hooks "Undeniable" (Zane 2002)
Ellis Hooks was in New York in 1995 when he met producer Jon Tiven. Hooks accompanied another singer to an audition at Tiven's studio. Tiven didn't care for that singer but coaxed Hooks himself to audition. The result? Well it took a minute (seven years) but yonder came a marvelous debut of caustic Soul Blues and Soul by an old school-style singer- with rasp and sheer power that frightens these catchy melodies into submission. Being familiar with Hooks' career since this LP it seems probable that these songs are the result of years worth of writing (in the same way Graham Parker & The Rumour's perfect first album, "Howlin' Wind" seemed like a instant "greatest hits" album) leading up to this moment just for the sheer quality of them and what a hard act to follow this album became for Hooks. Songs like "Burnt By The Flame Of Love", "Gypsy Head", "Something For Everyone" and "Blaze Up This Town" are sizzling- all 13 cuts are even to this day riveting, fresh and among his very best. I can't help but (try) sing-a-long when I listen to this one. CATCHY.
9.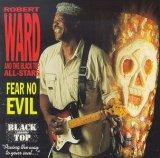 Robert Ward "See No Evil" (Black Top 1990)
Robert Ward was a co-founder of the Ohio Untouchables, the band that later would become the Ohio Players. As the Untouchables he cut several singles and he and the band also were sidemen on Wilson Pickett & The Falcons sides before a long hiatus from the spotlight. His debut for Black Top in 1990 drew rave reviews. Ward updates a few of his 60s nuggets like "Strictly Reserved For You" and "Your Love Is Amazing" and writes a new cache of tunes for his remarkable comeback.
10.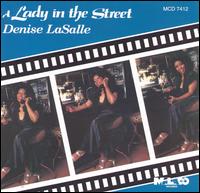 Denise LaSalle "A Lady In The Street" (Malaco 1983)
"The Queen Of Soul Blues" as she was often called was already an established legend by the time she signed with Memphis' Ecko Records in 2002. In the 1970s she racked up an impressive string of hits ("Trapped By A Thing Called Love" (#13 Pop/#1 R&B), "Now Run And Tell That" (#46 Pop/#3 R&B), "Man Sized Job" (#55 Pop/#4 R&B), "Love Me Right" (#80 Pop/#10 R&B), "Married, But Not To Each Other" (#16 R&B) & "What It Takes To Get A Good Woman" (#31 R&B). In the 1980s she settled into her Soul Blues shoes and was A-List all the way up 'til her death in January of 2018. "A Lady In The Street" (#23 R&B) was her first LP for Malaco and here LaSalle identifies herself as what many would consider an ideal woman: "I can be a lady in the streets/Freaky in the bedroom". Elsewhere she outdoes Anita Ward with "This Bell Was Made For Ringing", warns "Don't Mess With My Man" and covers Z.Z. Hill ("Down Home Blues").
11.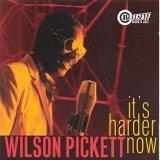 Wilson Pickett "It's Harder Now" (Bullseye Blues 1999)
Blessed with some of the most gritty, potent vocal talent known to man Pickett entered the studio for only the second time since 1981 (A tepid, pop-slanted "American Soul Man" was released in 1987) with Jon Tiven and they bashed out a Soul Blues/Retro-Soul masterpiece. I should also add "underrated" as some top publications give rather Earthbound reviews of an ethereal LP.
12.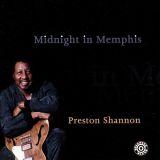 Preston Shannon "Midnight In Memphis" (Bullseye Blues 1996)
Produced by the legendary Willie Mitchell with keyboardist and label mogul Ron Levy, Shannon delivers a masterpiece of Memphis Soul & Blues. Featuring members of the legendary Hi Records house band and recorded at Mitchell's Memphis studio, the album kicks off with two stunning mid-tempo Memphis soul burners co-authored by Mitchell: ("'Round Midnight" & "Baby I Will"), followed by a gritty blues called "Size 12 Shoes" A superior take on Leon Haywood's "The Streets Will Love You To Death" & the slow, sexually-charged blues "The Clock", plus juke joint blues "Honky Tonk" push this gem into the stratosphere.
13.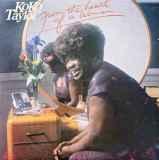 Koko Taylor "From The Heart Of A Woman" (Alligator 1981)
Though she's always soulful Koko Taylor is not normally categorized as Soul Blues since her milieu is usually classic Chicago-styled Blues shuffles, lumps and smoldering slow Blues but "From The Heart Of A Woman" has more to offer like her otherworldly great version of "I Wish I Were Blind". Best vocal she ever recorded. "If You Got A Heartache" is swinging 60s Soul ala Sam Cooke and she covers the stomping Little Milton hit "If Walls Could Talk".
14.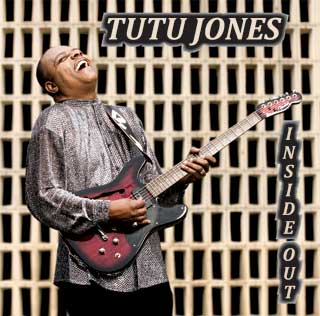 Tutu Jones "Inside Out" (Soultone 2009)
One of Ron Levy's gifts to this world came by means of his Bullseye Blues label. It was/is Tutu Jones, a quick-triggered guitar stringer and explosive Soul Blues singer. Well, actually, Jones' first album was with JSP ("I'm For Real") but Bullseye gave him his highest profile. He recorded two fabulous albums for them and then when it should have been time for Jones to rise to the next level the label folded and Jones was inexplicably not picked up by another label. It would take 11 years for another Tutu Jones album (a mediocre "Live" album appeared briefly in 2005) and it is a corker! Released on Jones' own label "Inside Out" features ripping, rhythmic Blues and sweet Soul rollers drenched in horns filled in by icy guitar licks. "I Can Write A Book About You" is gloriously epic.
15.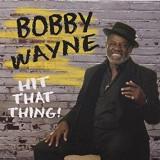 Bobby Wayne "Hit That Thing!" (Bonedog 2004)
Sublime. Magnificent. Dazzling. (add superlative here). A few words to describe Bobby Wayne's supremely soulful "Hit That Thing!". A friend of mine and fellow critic told me to get a copy of this disc all the while praising it with nearly blithe drool and I'm now quite grateful (we Deep Soul/Blues geeks are a verbose bunch when we find a diamond). 100% organic backing. Tasteful female backups, organ, majestic horns, flawless rhythm and gritty vocals on 13 great tunes equals buy-it-now-or-forfeit-your-soul.
16.

Solomon Burke "Don't Give Up On Me" (Fat Possom 2002)
Burke gets the Joe Henry vintage-Soul treatment here and the results win a Grammy Award. Henry's sparse Burke-centric production emphasizes the best of of Burke's voice who delivers a performance a stellar on each cut, from the deep soul of "Don't Give Up on Me" and the blues-based swagger of Bob Dylan's "Stepchild" to the dramatic "The Judgement" (written by Elvis Costello) His voice is in superb shape, too, sounding no less powerful at age 66 than he did in his glory days, only with even more nuance than ever. Other key songs include Nick Lowe's "The Other Side Of The Coin" and Van Morrison's "Fast Train".
17.

Bettye LaVette "I've Got My Own Hell To Raise" (Anti 2005)
With a raspy alto exploding with emotion Bettye LaVette must have "buzzard luck" for her not to be better known. Of course that could change with this potent stew of sandpaper R & B, folk, soul & gospelish blues. Be forewarned this isn't saccharine sweet soul music replete with horns and an unremitting groove. In fact at times it's jarring and cacophonous but never boring. The material is drawn from an eclectic assortment of female singers but Lavette turns each track into her own. A torchy acapella version of Sinead O'Connor's "I Do Not Want What I Haven't Got" kicks things off before giving way to a jagged rendition of Lucina Williams' "Joy". Producer Joe Henry was behind Solomon Burke's dramatic comeback album "Don't Give Up On Me". Spare, dusky and traveling on a gravel road Henry's production is sympathetic and unobtrusive. LaVette's the centerpiece rather than studio wizardry. She can migrate from a gritty, manic number like "Joy" onto a delicate piano ballad like "Down To Zero" (written by iconoclast Joan Armatrading) and "The High Road" with ease. Henry strips away the chamber-pop pretensions of the unctuous Fiona Apple's "Sleep To Dream" down to a bluesy root and brings out the R & B in Aimee Mann's literate pop/rock confection "How Am I Different?".
18.

Albert King "I'm In A Phone Booth, Baby" (Fantasy/Stax 1984)
One of King's better studio efforts has strong material like Robert Cray's "Phone Booth", Elmore James' classics "Dust My Broom" and "The Sky Is Crying" and Sir Mack Rice's "Firing Line". King's band is tight and Albert is in top form on this outing ripping vintage guitar fills and showing off that soulful, husky blues voice. Some might find the production a tad antiseptic but King still sounds tough.
19.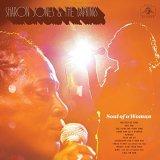 Sharon Jones & The Dap Kings "Soul Of A Woman" (Daptone 2017)
This proved to be the last album from Sharon Jones who found fame in the twilight of her career. She remained a true Soul woman to the end. This album feeds the desire for powerful ballads and R&B dancers with much material lovingly mixed from her final sessions. "Matter Of Time" "justice will come" comes the first track and it instantly made me think of a report of how she suffered a stroke watching the 2016 Presidential Election results and later joked it was because of who won. The song doesn't actually reference that election whatsoever I think I better stress! It's just a great "I Have A Dream" sentiment ala MLK Jr. "Sail On" is a Rumba/Soul mix and "Rumours" is definitely Motown-inspired. The album closes with a track that is not actually from her final sessions. "Call On God" was recorded with the Dap Kings in 2007. Shocking they left this little gem in the can. It wasn't even finished until The Gospel Wonders added their background vocals after her funeral. It is fitting here and it brought a tear to my eye knowing Jones had passed and we lost such a vital, inspiring artist/singer.
20.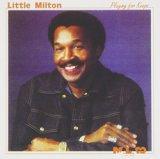 Little Milton "Playing For Keeps" (Malaco 1984)
Malaco Records is the new home for Little Milton and he starts off with one of the best of his career. "The Blues is Alright" is here in easily the best version on record- it is juke joint heaven. More upbeat soul blues goodies ("The Only Thing That Saved Me", "Comeback Kind Of Loving"), straight blues ("I'll Catch You On Your Way Back Down"), expertly sung ballads ("Misty Blue" & "Goodnight My Love") and there's even a tasty 70s-ish disco song called "Don't You Know"! This set kept the soul blues momentum started by Z.Z. Hill alive. Hill started a soul blues revival in 1980 with "Down Home Blues" for Malaco but died in 1984- the same year they signed Milton. Interestingly, the song "Fishing In The Right Stream" is nearly identical to Hill's "Shade Tree Mechanic". But Milton's talents far exceed those of Mr. Hill.
21.

Syl Johnson "Back In The Game" (Delmark 1994)
The legendary Hi Rhythm Section of the '70s joins Johnson on his comeback album "Back In The Game". Joined by drummer Howard "Bulldog" Grimes and the Hodges brothers (guitarist Mabon, bassist Leroy, and organist/pianist Charles). Johnson delivers ace covers of his own classic material and new composition on one of the strongest albums of his career. "Dipped in the Water" features his daughter Syleena Thompson
22.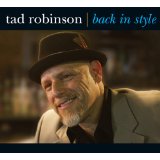 Tad Robinson "Back In Style" (Severn 2010)
It's Tad Robinson and Severn Records, what could go wrong? Nothing does as this is yet another richly created set of Soul and Blues we've come to expect. Robinson's yearning, elastic vocals are in full force and supported by some excellent songs. My pick is "Sunday Morning Woman" written by Robinson, Steve Gomes and Keven Anker. Gorgeous horns and slippery organ that shows opposites do attract or more accurately a good woman carries the weight neglected by a "Saturday night man". What a song and what a vocal performance. "Rained All Night" ain't far behind.
23.

Johnny Adams "There Is Always One More Time" (Rounder 2000)
This is a 15-track compilation of material he recorded for Rounder Records 1984-1998 and it could be considered a "best of" package. That's not to say this is the best of that period as the tracklist was careful to include at least one track from each of the 11 albums Adams cut for the label and that leaves some great ones out ("She's Everything To Me", "The Real Me", etc..). What it does include is a cross-section of Johnny's various styles. You have blues ("One Foot In The Blues"), deep soul ("Even Now"), jazz ("Walking On A Tight Rope"), standards ("But Not For Me"), cabaret ("A Lot Of Livin' To Do"), pop ("Lover's Will"), even gospel ("Never Alone" with Aaron Neville). Plus there's a few tracks not on any of his albums- "I Don't Know" with Ruth Brown, "I'll Only Miss Her When I Think Of Her" with Alvin "Red" Tyler" and the unreleased Doc Pomus/Dr. John song "Happy Hard Times".
24.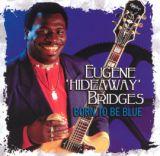 Eugene "Hideaway" Bridges "Born To Be Blue" (Blueside 1998)
Eugene "Hideaway" Bridges is a man of many styles from Texas Blues shuffles, Texas Big Band Blues, Jump Blues, Country/Gospel, Soul Blues and 60s Soul/Sam Cooke worship. After spending time as part of Big Joe Turner's Memphis Blues Caravan he eventually formed his own band, Eugene 'Hideaway' Bridges Band. The 12 tracks on "Born To Be Blue" reside on the soul side of blues, all Bridges originals, except for two Cooke songs. Following this Blueside release he began a fruitful tenure with Armadillo Records.
25.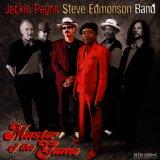 Jackie Payne Steve Edmonson Band "Master Of The Game" (Delta Groove Prod. 2006)
This new Delta Groove Productions release, "Master Of The Game", is the epitome of deep-in-yo-gut Southern Soul, Staxy Funk and raucous Blues. Oh, and pardon me for neglecting to mention the co-star, master chord cutter Steve Edmonson. This guitarist and his band (Bill Singletary, Nick Otis, Carl Green and John Middleton) are a perfect match for Payne. Edmonson first worked with Jackie as producer on "Soulful Blues", a collaboration with Bay area guitarist Kenny "Blue" Ray. This lead to the first Payne-Edmonson outing, the mighty fine "Partners In The Blues". This new one is even better with ten dynamite originals and three choice covers. Picking a single must be migraine-inducing for these folks since so many cuts stand out. My picks would be "Sweet Landlady" and "A Fool Named Me".
26.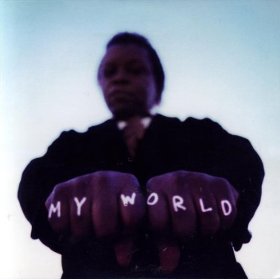 Lee Fields "My World" (Truth And Soul 2009)
After years of toiling away in the chitlin' circuit with poorly-produced, forgettable Southern Soul & plastic Funk records (all out of print as of writing) Fields suddenly finds himself with the real deal on "My World". In truth Fields was already there earlier in his career on two terrific retro-Funk n' Soul albums with a heavy James Brown influence . In between his both Ace (USA) Records and self-released demo-like SS CDs ("Enough Is Enough", "Keep It Real") he created two great albums ("Let's Get A Groove On" Desco 1999 and "Problems" Soul Fire 2000). Like all his albums it seems they went out of print and became obscure until the the classic Soul revival lead by labels like Truth & Soul and Daptone "saved" this music (both albums have been reissued). "My World" is an impressive throwback to the 60s and 70s Soul and Funk. Best of his career hands down.
27.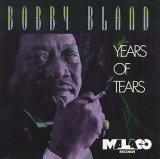 Bobby 'Blue' Bland "Years Of Tears" (Malaco 1993)
In retrospect it's just one of many fine Bobby Bland albums for Malaco but just a step above songwise. Stellar songs by master song scribes George Jackson ("Hole In The Wall"), Frederick Knight ("Somewhere Between Right And Wrong", "I Just Tripped On A Piece Of Your Broken Heart") and others. Nobody sings Blues ballads as well as Bland.
28.

W.C. Clark "Heart Of Gold" (Black Top 1994)
First Black Top record showed a wider audience what this talented soul/bluesman could do. Blessed with Al Green-like vocal chords and dexterous blues guitar finders, Clark and band tear through 12 cuts of smokin' Texas blues shuffles and sweaty soul. The disc begins with the coasting title track, a bouncy organ and horn-soaked hip-shaker and leads into the Memphis soul groover "I Want To Shout About It"- featuring a great sax solo from Mark Kasanoff. Clark shows off his pipes on the Isaac Hayes classic "Where There's Smoke There's Fire". But it's on track 4 when Clark brings the house down with the roadhouse blues shuffle "Cold Shot". This Clark co-write was one of fellow Texan Stevie Ray Vaughan's biggest hits. Clark reclaims the song with sharp guitar solos and throaty singing. The remainder of this terrific showcase features a blend of covers (Latimore's "Let's Straighten It Out", "Don't Make me Pay For His Mistakes") and Clark originals ("The Blues Is At Hand", "All I Can See is You"). A great listen.
29.

Johnnie Taylor "This Is Your Night" (Malaco 1984)
The final label home for JT is Jackson, Mississippi's famed Malaco Records and this debut effort lays down the blueprint with slinky Philly-soul slow jams and chugging Memphis soul groovers. "A Love To Call Mine" borrows a page from the Hi Records cookbook. But "L.O.V.E" is a prime example of how live horns lay on the frosting. In they come blasting after the refrain- it's a double hook. Another upbeat horn-dipped keeper is the shuffle bumping "Good With My Hips". See, Johnnie was "good with my lips" but the other "dude was quick with his lips" and stole his woman away. It was written by genius songwriter George Jackson who also penned 6 others like the soul/blues "She's Cheating On Me" and sweeping soul ballad "This Is Your Night". But Paul Kelly's "Lady, My Whole World is You" is the only charting single (#74 R & B).
30.

Z.Z. Hill "I'm A Blues Man" (Malaco 1983)
Third hit platter in a row by Hill and Malaco starts with another instant standard, "I'm A Blues Man". No objection. "I was raised up on Jimmy Reed/Corn bread, collard greens and black-eyed peas/Turn my first bath in Muddy Water/All you mothers you better lock up your daughters/I'm a blues man" he sings. The song is a first cousin to Willie Dixon's classic "I'm A Man (Mannish Boy)". Rich Cason and Jimmy Lewis wrote the next hit, "Three Into Two Won't Go". Lewis also provided the intriguing "Get A Little, Give A Little", which instructs menfolk to fork out some greenbacks 'cuz a lover can't live on lovin' alone. All 10 tracks here are first-rate. Other jukebox hits were "Shade Tree Mechanic" and Frank-O Johnson's "Please Don't Let Our Good Thing End"
31.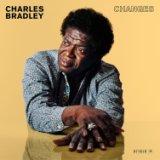 Charles Walker "Changes" (Daptone 2016)
Third and final album from this lost and found Soul singer who has left a monumental legacy even if only spread over three discs. The title track is an out of left field cover of a Black Sabbath song. You heard that right. It was a stroke of genius if only for the attention this garnered for Bradley and the album. This fiercely powerful track is no gimmick, however. It's otherworldly in it's Soulfulness. What's even more impressive is the whole album is equally as fab. The effusive praise for Bradley and this record is ubiquitous so I'll defer. Why wasn't James Brown doing this kind of material the past two decades before he passed?? Bradley is the next best thing to the artistic comeback Brown never achieved...but Bradley will be remembered as his own man if there's any justice in the world.
32.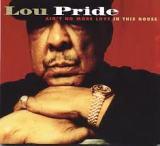 Lou Pride "Ain't No More Love In This House" (Severn 2013)
George Lou Pride died soon after sessions for this, his final album, were completed. Label boss David Earl sat on the tapes for a year prior to giving this gift to the world. Pride penned four gems from the coasting, Soulful title cut and "We Can Do What We Want", the sexy, rollin' n' tumblin' "She Boom Boom Me" to the shuffle bumper "Love Come Got Me". There's also a tender version of "Daddy Don't Walk So Fast" made popular by Wayne Newton, and an understated take on Simply Red's "Holding Back The Years".
33.

Al Green "Lay It Down" (Blue Note 2008)
To me this is Green's third comeback attempt to R & B... First he was too contemporary and then he was just too retro. Now, you would be right if you said Green is still riding high (or "Hi"?) from that second comeback but the new "Lay It Down" has brilliantly managed to make Green sound like classic Al Green while simultaneously contemporary. It's an obvious labour of love by Green's co-producers ?uestlove and James Poyser. It's organic, it's classic and it's hip. Better yet most of the songs are Grade A, some even deserving a slot on the ultimate Al Green best of ("You've Got The Love I Need", "Stay With Me (By The Sea)", "What More Do You Want From Me"). Al Green is truly back on top (the album even crashed the Billboard Top 200 Albums at #9). It's time to scream for an encore.
34.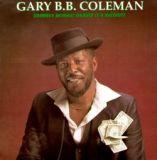 Gary 'BB' Coleman "Romance Without Finance Is A Nuisance" (Ichiban 1991)
Coleman's best album displays all his strengths. The disc opens with typical humor on "She Ain't Ugly (She Just Don't Look Like Nobody Else)" and it's nice to know she "ain't no monkey 'cuz she's got feets just like alligator shoes". Of course while at the market to buy some tuna she was "picked up by the zoo". Gary don't care what you think about her "'cuz the little girl got somethin' I sure can use". But then he can brood like Bobby "Blue" Bland on the somber, minor-keyed "Dealin' From The Bottom Of The Deck". Humor wins out again however on "Food Stamp Annie", aka, "Ms. Welfare Queen", about a gal who gets 3 or 4 checks under different names. On the Staxy soul blues of the title cut Coleman gets flack from his woman because he's "a little financially embarrassed". She tells him "You can't buy me a hotdog and you wanna take me out to dine?!?". All joking aside this is a solid modern blues record.
35.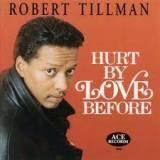 Robert "Duke" Tillman "Hurt By Love Before" (Ace 1994)
Tillman scored a regional hit with "I've Been Hurt By Love Before", (covered by Willie Clayton a year later but not before "the Duke" covered Clayton's booty-shakin' "Weak Fa Ya" here.) Tillman either wrote or co-wrote 8 of the 12 tracks. Not just the great title cut, he also wrote "Only The Lonely Knows", a fantastic Memphis mover with lush horns and a creamy refrain that would be a hit it in the right era. Often Tillman's style is similar to that of Chuck Strong- sweetly sung, easy-going, mid-paced soul songs. But Tillman is another league vocally and captures the spirit of classic soul like few others can. Sam Cooke's swinging beach rhythms are often the template as evidenced with "Mama's Baby, Daddy's Maybe" and "I'm Not Tired". He equally excels on ballads like the lovely "I Need Someone" and is a good interpreter of classics such as Don Robey's "Pledging My Love". One of the best retro-soul albums of the decade.
36.
Eddie Hinton "Hard Luck Guy" (Capricorn 1999)
Fantastic posthumous disc combines material Hinton was working on prior to his death plus songs recorded during but never released around the time of the 1978 "Very Extremely Dangerous" sessions. Jerry Wexler calls Hinton "a white boy who truly sang and played in the spirit of the great black soul artists he venerated." If had any doubts they will be alleviated here. Why staggering soulful cuts like "Hard Luck Guy" never made the record is beguiling indeed. Studio legends Spooner Oldham, Donnie Fritt, Dan Penn & more helped to finish the tracks after Hinton passed but you'd never guess. While Hinton's voice was certainly weathered on the 1995 tracks like the Otis Redding cover "Sad Song" in comparison to the full throttle "Here I Am" from '78, the record feels like a whole rather than a mix and match. The humorous "300 Pounds Of Hongry" is great country-soul, "I Can't Be Me", vintage Muscle Shoals soul, "What Would I Do Without You", a classic 60s-style Atlantic slowie and "I Got My Thang Together", a Southern rocker.
37.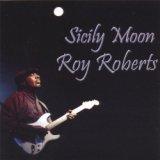 Roy Roberts "Sicily Moon" (Rock House 2006)
If Roy Roberts continues putting out music this good we're gonna have to crown him "King Of Soul/Blues". Horn-fueled, Hammond B-3, melodic Memphis soul heaven played by musicians not machines. I'm not sure who's the bigger star of this show- Roy with his simmering soul singing (especially on "I'm Gonna Love You") and songwriting or the "MoFo Horns" (Rusty Smith & Scott Adair). But wait, check out that bassline on "Turn That Thing Around" by Andrew "Feet" Taylor. Maybe it's the rhythm section who deserves the most props? Right now I'm like a kid in a whiskey store, um, candy store. Song after song "Sicily Moon" shines. Speaking of this lunar love, Mr. Roberts has legions of Italian fans and this gem is an homage to them. What's amazing to me is how Roy is still able to come with such strong new songs after releasing some 7 LPs and producing/composing a host of others for artists the likes of Eddie Floyd, Chick Willis, Lou Pride & Floyd Miles. For those in the know- remember how good Roy's song "Burnin' Love" is? Well, this is like having 9 more cuts of the same cloth.
38.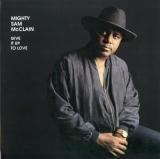 Mighty Sam Mcclain "Give It Up To Love" (Audioquest 1992)
As soon as Mighty Sam starts to sing the gospel-breathed soul of the title track you are gonna wonder "Where has this guy been for so long?". McClain either wrote or co-wrote 9 of the 11 cuts here, like the melodious acoustic guitar gem "Here I Go Falling In Love Again" and the gritty blues shuffle "What You Want Me To Do" that features a great Booker T & The MG's-styled organ lick (Bruce Katz) and heavy guitar soloing (Kevin Barry). Another highlight is his moody reading of Carlene Carter's "Too Proud".
39.

Swamp Dogg "Resurrection" (SDEG 2007)
"Resurrection" is his most provocative (and best) offering in decades (and not just for the crucifixion photo that dons the cover). The protesting "In Time Of War Who Wins" opens the record at a time in American history where anti-war sentiments are high. Despite the message the track is a winding, horn-heavy slice of energetic Soul- that Swamp Dogg sound. Even more so the catchy "No Deposit No Return", a great first single choice while "They Crowned An Idiot King" is a thinly veiled diatribe against the current rulership. Sample lyric: "Your mama told you about good and evil/The preacher told you about greed/But the biggest power you have to bear is stupidity/They crowned an idiot king/They kissed his ring". Perhaps more direct is the funky "America Is Bleeding" that looks with a jaundiced eye at the state of his country. Swamp says abortion/politics/homosexuality/race/religion/war distracts the people as the culture is dying. Still the centerpiece of the record is the twelve minute titled track, an unflinching treatise on the history of Black folk in America. "The notion of 'resurrection' is Biblical. We will rise from the death imposed on us by the evil events of history...we will restore our communities to the peaceful oasis of yesterday.". Deep messages are fine but if the music isn't just as inspired...fortunately it is.
40.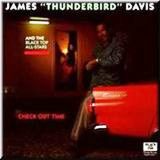 James "Thunderbird" Davis "Check Out Time" (Black Top 1989)
Davis recorded several singles for Duke Records in the early 1960s (including "Blue Monday", "Your Turn To Cry") but lack of hits caused him to drop out of the business for some two decades until his career was revived in 1989 with the release of his album "Check Out Time". Davis has a powerhouse voice that brings to mind Little Milton and James Peterson as do the arrangements. In 1988 Hammond Scott, a co-founder of Black Top Records, searched for and found Davis and promptly got him in the studio for this excellent album containing cover versions of songs originally recorded by Bobby Bland, James Carr, Little Milton, Earl King and others. There's also some of Davis's own compositions ("Your Turn To Cry", "What Else Is There To Do?", "Come By Here"). "The Black Top All-Stars" as it says on the record sleeve include guitarists Anson Funderburgh and Clarence Hollimon and the saxophonist Grady Gaines. In 1990, Davis was the guest vocalist on several tracks of the Hubert Sumlin album "Healing Feeling". Sadly, Davis died on stage in 1992, at the age of 53 just when he was enjoying his comeback.
41.

Willie Walker & The Butanes "Memphisapolis" (Haute 2006)
For all the fans and critics bemoaning Soul music's reliance on machines these days I present you with a pacifier. 100% organic, natural Deep Soul music (and original songs to boot!). We're talking Hammond organ, a horn section, rhythm section with a pulse and an authentic O.V. Wright-styled Soul shouter. Actually, Soul aficionados already know about Willie Walker & The Butanes. Their 2004 LP "Right Where I Belong" made waves on both sides of the Atlantic. Blues Critic Online placed it in the Top 10 Soul Blues CDs of said year. Well, nothing's changed as Willie, songwriter Curtis Obeda and the Butanes (John Lindberg, Virgil Nelson, Robb Stupka) are back with an equally gritty slab of raw, sweaty aural pleasure.
It must be noted first that all 13 tunes are originals- so there's no godzillionth cover of "Respect Yourself" or "Mustang Sally" here- just some new relatives penned by Obeda.
42.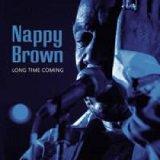 Nappy Brown "Long Time Coming" (Blind Pig 2007)
At age 78 Mr. Napoleon Brown releases his Blind Pig Records debut, his first LP since his obscure 1997 New Moon disc "Who's Been Foolin' You", and it's an essential addition to his legacy, featuring some of the finest Blues musicians working today. Some of the notable names include Junior Watson, Bob Margolin, Jim Pugh, Sean Costello and John Nemeth. The full dozen cuts smoke, even the superfluous remakes of Nappy's two biggest numbers "Right Time" and "Don't Be Angry". I call them such being it's the fourth time he's committed them to record. Still, good versions. Better though are the new tracks like "Keep On Pleasing You", a big-bottomed shuffle with swinging licks by the Mighty Lester Horns, Mookie Brill on bass and a cocksure vocal from the Napster. Speaking of vocals you must experience the Deep Soul he exudes on the ballad "Give Me Your Love" (first cut for his little known "I'm A Wild Man" album). Nobody does it like this anymore! I got chills about 1:42 in when that icy B-3 made an appearance. Sold takes on Willie Dixon's "Who", Big Joe Turner's "Cherry Red" and Brown's own "Bye Bye Baby" and the Gospel "Take Care Of Me" are all perfect.
43.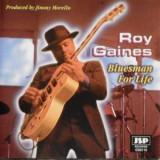 Roy Gaines "Bluesman For Life" (JSP 1998)
Texas Blues man Roy Gaines was a mega-talent and it's on display in spades on this set. High octane singing and guitar pickin'. Gaines played with and can play damn-near identical to the great T-Bone Walker. There's plenty of T-Bone shufflin' here but his Soulful voice really stands out on the slower numbers like "You Went Back On Your Word" and "You're Gonna Wish I Stayed".
44.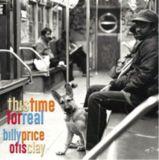 Billy Price Otis Clay "This Time For Real" (Bonedog/Vizztone 2015)
Shortly before his death in 2016 the great Otis Clay recorded a pair of duet albums with two fellow Soul-Blues peers and admirers. The first, "Soul Brothers", was recorded with Johnny Rawls in 2014 and released by Catfood (that label name always gives me a chuckle as if the guy runs the label to pay for, well, his cat's food and that's something close to my heart). Rawls' & Clay's voices meshed marvelously as expected but I find the combo of Clay and Billy Price to be an even finer fit. Clay's career stretches back to 1964 (with the Gospel Songbirds) but is of course most famous for his stint with Hi Records where he had hits like "Trying To Live My Life Without You" (#24 R&B) and "That's How It Is" (#34 R&B"). Meanwhile relatively unsung Pittsburg hero Price has a discography that stretches back to 1981, including a now classic album produced by Swamp Dogg ("Can I Change My Mind?" 1999) and his excellent first long player for Bonedog Records, "East End Avenue". The latter made our Top 10 Retro-Soul/Soul Blues Albums of 2006 list. Price possesses a modest yet tension-filled voice that emits pent up soulfulness. Unlike Clay he doesn't seek to knock you on your ass with shouty rasps but picks expertly at your heart with pinched earnestness. Price's style is a perfect foil for Clay's powerful throaty harshness. While not as piercingly sharp as back in the day (he was 72 when he recorded this record) Clay still has that Deep Soul timbre and grit.
45.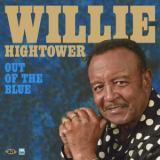 Willie Hightower "Out Of The Blue" (Soultrax 2018)
"Out Of The Blue" comes as a surprise as Willie Hightower hadn't had a full length LP of new material be released on him in the decades prior. 1969's "If I Had A Hammer" was basically a collection of singles assembled with a couple of unreleased numbers. Hightower is best known for his minor R&B hit "Walk A Mile In My Shoes" (#26 R&B in 1970) and the lesser "It's A Miracle" (#33 R&B in 1969). In the 1980s noted record producer Quinton Claunch (of James Carr/Goldwax greatness) recorded a host of sides on Hightower that have only been released on an obscure 2007 compilation entitled "Quinton Claunch's Hidden Soul Treasures", which also featured sides by Jerry L, Ollie Nightingale and Joe L. Thomas. Unfortunately the production quality of these Hightower cuts are demo-grade synthesized mediocrity. The 96-year old Claunch got back in touch with a Hightower to record "Out Of The Blue". Perhaps the best song from those ill-fated earlier sessions, "Rock Me Gently", has been recut for the this new album. This time the production is organic, live drums, bass, guitar, B-3 and horns. The ingredients of all great Soul music. While Hightower, now aged at 77 years, doesn't possess the same Sam Cooke-raspiness of yore his warm, expressive voice is still fantastically soulful and earnest.
46.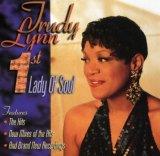 Trudy Lynn "1st Lady Of Soul" (Ichiban 1995)
She's overflowing with Soul and this album names her the "1st Lady Of Soul" but Ms. Trudy Lynn is one of the greatest female Blues singers the Earth has yet to produce. Powerful pipes and a confident swagger Lynn domineers every song she graces. This release is actually a "best of" compilation of sorts with a couple unreleased tracks like her explosive cover of Willie Dixon's "Wang Dang Doodle". The LP contains most of her best tracks cut for Ichiban like the slow Blues vocal showcase "Trudy Sings The Blues", the Deep Soul gem "Speak Now Baby" and rompin' stompin' live "Loose Lips". This is the ultimate Trudy Lynn.
47.

Bobby 'Blue' Bland "Members Only" (Malaco 1985)
Bobby 'Blue' Bland is without debate one of the greatest Blues singers of all time. He had an illustrious career that lasted over five decades until his 2013 death. He had a #1 R&B hit in 1957 ("Farther Up The Road") and went on to place 55 singles on Billboard's Hot R&B Songs chart. That final chart entry was the title track to "Members Only" (#54). Like other once popular chart toppers Johnnie Taylor, Denise LaSalle, Tyrone Davis, Little Milton and ZZ Hill Bland signed with Malaco Records, which calls itself "The Last Soul Company", and became one of the mainstays of both the Soul Blues and modern Southern Soul.
48.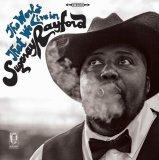 Sugaray Rayford "The World We Live In" (Transistor Sound 2017)
Needless to say Rayford's husky voice and the label's brand of musicians created a rollicking album. There was some R&B on that album along with Blues lumps, shuffles, acoustic pieces but no real Soul songs so I didn't include it on our "Best Of 2014" list. "The World We Live In" is the album I was hoping he'd make. The title cut features choppy verses and a gorgeous almost Jazzy chorus about the troubled times we live in. The leadoff cut is a Funky mover with a rip-roaring vocal and yes oh yes that tasty horn n' organ marriage. They were made for each other. I was floored by how much Rayford sounds like Benny Latimore on "What Do We Own", "Home Again" and "Keep Moving"-only harder edged. Then came the Latimore cover, "Dig A Little Deeper" and I exclaimed: "Aw yes. Gotcha". I ain't the only who noticed. Latimore should align himself with this same set of producers, pickers and players.
49.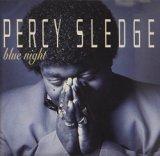 Percy Sledge "Blue Night" (Pointblank 1994)
Terrific comeback album from one of the greatest Soul singers in history. The first cut, "You Got A Way With Love" is cut from the same cloth as "When A Man Loves A Woman" and "I'll Be Your Everything". Sledge's voice soars on the refrain. Other notables included the upbeat "Love Comes Knockin'", the yearning ballads "Why Did You Stop" and "These Ain't Raindrops" as well as excellent covers of "Dreams To Remember" and "First You Cry".
50.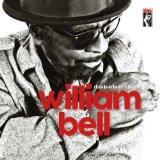 William Bell "This Is Where I Live" (Stax 2016)
Who says you can't go home again? Soul legend William Bell made a name for himself via Stax Records from 1961-1974 with R&B hits like "You Don't Miss Your Water", "Everybody Love A Winner", "I Forgot To Be Your Lover", "Private Number" & "Loving On Borrowed Time". He also helped pen Albert King's timeless classic "Born Under A Bad Sign". While Bell enjoyed his biggest hit during a short stint on Mercury Records ("Tryin' To Love Two", a number 1 R&B smash and his only Top 40 Pop hit, #10) his most beloved work remains the Stax years. 32 years after he parted ways with the label he reunites with a terrific new album featuring that vintage Stax Records sound of horn-powered southern soul & funky rhythm & blues.
"This Is Where I Live" is a ballad-heavy album. But "Poison In The Well" is a steady midtempo pounder with a swampy guitar line, the newly updated "Born On A Bad Sign" begins stripped down (hand claps, acoustic guitar) before riding a horn and organ wave on the way out. The title track is classic William Bell. One of those toe-tapping, head-bobbers with an irresistible refrain. Again, those glorious horns!
----------------------------------------------------------------------------------------------------------------------------------------------------------------------------
***SEE ALBUMS 51-100 HERE
---
(C) Blues Critic LLC 2023. All written material found on this website is the property of Blues Critic and may only be used with permission and full accreditation (either "Blues Critic" or "Dylann DeAnna of Blues Critic") given plus a link to this website.