51.

Sharon Jones & The Dap Kings "I Learned The Hard Way" (Daptone 2010)
Fourth studio album released in 2010 on Daptone Records. The album debuted at number 15 on the US Billboard 200, selling 23,000 copies in its first week. A rarity for true Soul music. Majority of the tracks where written by Daptone honcho The Bosco Man (Gabriel Roth). As usual superb backing from The Dap Kings (Thomas Brenneck – guitars, piano, Binky Griptite – guitars, bass, Dave Guy – trumpet, Ian Hendrickson-Smith – baritone saxophone, flute, Bosco Mann – bass, Homer Steinweiss – drums Neal Sugarman – tenor saxophone, Fernando "Boogaloo" Velez – bongos, congas, tambourine
52.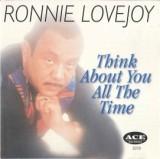 Ronnie Lovejoy "Think About You All The Time" (Ace 1996)
What separates a generic soul singer from a great soul singer is their ability to squeeze every bit of emotion you can from words. There's technique- singing from the gut (diaphragm), deep in the throat but there's also feeling that seems to pinch the vocal chords just a little tighter. Ronne Lovejoy could sell a song. He's a story teller and everything he sings sounds for real. The gorgeous title cut is a heart-tugging lament concerning an old time used to be. Anybody with a broken heart can relate. He sees her at the grocery store and she walks toward him and asks him, "Do I ever cross your mind?" Ronnie says: "Ah, not much just Monday through Sunday. I think about you all the time." Even more dramatic is the heartbreaking "Never Felt Like This Before", which lyrically reminds me of Percy Sledge's great "Take Time To Know Here". And if you can believe it- it's the same league! On the pleading "Take It Personal" he realizes what he had now that she's gone. This track features one of his best vocals and is a duet with Carol Bell who explains why she left him. But Ronnie still loves her...and turns out she still loves him too. Lovejoy wrote all 13 tracks on this wonderful album. Essential.
53.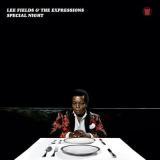 Lee Fields & The Expressions "Special Night" (Big Crown 2016)
Different label (no longer Truth & Soul) but same retro production/writing style (thank heavens). Produced by Leon Michels and Thomas Brenneck it's also the first Lee Fields & The Expressions album where every song was written by Fields and band. They are more than up to task. The Deep Soul ballad "Work To Do" has a similar arrangement and feel as "I'd Rather Go Blind" on the refrain. "Make The World" is a stomping, socially-conscious rocker like The Temptations circa 1969. 'Let Him In" hearkens to earlier 60s with a vocal delivery not far removed from Otis Redding. "Where Is The Love" is propulsive groover with a '"Funky Drummer"-like drum pattern. There's an overall Funkier groove than the previous LPs but not at the expense of melody.. That's four nearly perfect albums in a row (I don't count Field's atrocious self-released "Treacherous" CD).
54.

Earl Gaines "The Different Feelings Of Blues & Soul" (Blue Fye 2005)
Since his mid-90s comeback Gaines has become a bit of a journeyman amongst Blues labels. Blue Fye suits him up with his usual horn-laded Blues. "I've Kissed My Last Ass" & "Let's Sit And Talk This Thing Over" are the standouts. To me Gaines is sounding increasingly like Albert King as a vocalist!
55.

Candi Staton "His Hands" (Astralwerks 2006)
... "His Hands" is her first secular disc (her awful 1999 club LP "Outside In" notwithstanding) in quite some time. 100% all organic Southern Soul (and a lil' Alt.Country flavoring) comprises "His Hands". Songs of pain and heartache...heart wrenchingly sung and elegantly played. Staton calls these "life songs"
56.

B.B. King "Makin' Love Is Good for You" (MCA 2000)
The King did his best studio work in the 60s and 70s and struggled a bit in the 80s and most of the 90s with some contemporary at the time production choices (1983's "Blues N' Jazz" and 1991's "There Is Always One More Time" are his only essential LPs from that period) but scored a critical comeback with his back to basics "Blues On The Bayou" LP in 1998. But even better was 2000s "Makin' Love is Good For You". Like "Bayou" here's another cache of mostly excellent cover choices and a few King originals backed by a tight band of pickers and players with King displaying his singing and fiddlin' strengths. Some of the highlights are the steady rollin' "Makin' Love Is Good For You" and "I Got To leave This Woman" and A.C. Reed's humorous "I'm In The Wrong Business". It's darling to hear the "king of the Blues" sing tongue-in-cheek lyrics like ""Should have been a boxer/Makin' the movie "Rocky 3/I would be a star Like the wrestler Mr. T/Should've been like Michael Jackson/When I was the age of five/But chose this guitar/Now I'm broke and can't survive".
57.
Johnny Rawls "My Turn To Win" (JSP 1999)

This set is highlighted by two of his best songs: The bouncy "Lucy" and pop/R & B confection "Bad Reputation". Perhaps his best JSP record. For lovers of authentic modern R & B you can't go wrong with Johnny Rawls. No drum machines, no programming. While his sound isn't lowdown and greasy, let alone raucous with gospel-fervor like classic Atlantic/Stax sides, the smooth urban groove embodies the soul of rhythm and blues. Rawls is a perfectionist in the studio and his sound is clean.

58.

Bettye LaVette "A Woman Like Me" (Blues Express 2003)
While most of the attention concerning LaVette's discography centers around her stunning comeback beginning with her Anti/Epitaph debut "I've Got My Own Hell To Raise" in 2012 LaVette had already made what should have been her comeback album in 2003. It's her most straight-forward Soul Blues release featuring some strong covers ("Right Next Door", "The Forecast") and some new numbers co-composed for this album by former Robert Cray-bassist/producer Dennis Walker ("When The Blues Catch Up To You", "It Ain't Worth It After Awhile", "Serves Him Right"). It's all about LaVette's timeworn voice and expert phrasing though.
59.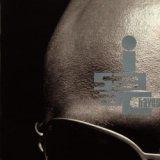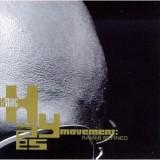 Isaac Hayes "Branded"/"Raw & Refined" (Virgin 1995)
Isaac Hayes released two comeback albums simultaneously in 1995 ("Branded" and "Raw & Refined") that were meant to bring his sound to new audiences. Unfortunately, the albums didn't fair well commercially as they failed to chart but "Branded" especially garnered high praise from Soul aficionados. Just like his albums from the late 60s and 70s it's a mix of slightly funky, slightly discofried instrumentals ("Life's Mood 1", "Life's Mood 2", ). disparate cover songs (Sting's "Fragile", Lovin Spoonful's "Summer In the City") and sexy bedroom slowies ("Let Me Love You", "I'd Do Anything (To Turn You On)". The set closes with a 12-minute remake of "Hyperbolicsyllabicsesquedalymistic". Because the nearly all instrumental "Raw & Refined"-credited to the Isaac Hayes Movement- is an obvious companion I included them as one. Highlights include "Birth Of Shaft", "Memphis Trax" and "Funky Junky". "Raw" is actually a compilation of tracks that are said to span back to the days of Stax. The album does sound cohesive nevertheless. Good background music.
60.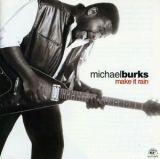 Michael Burks "Make It Rain" (Alligator 2001)

Albert King disciple Michael Burks' Alligator albums feature that Blues Rock sheen the label likes to employ but at it's heart "Make It Rain" is Soul Blues in the Albert fashion. The brooding, Soulful title cut, "What Can A Man Do?" and "Don't Let It Be A Dream" highlight Burks' husky voice. "Got A Way With Women" and especially "Everybody's Got Their Hand Out" especially recall Albert's Funky Stax Blues. This is not to say Burks isn't his own man- he certainly is.

61.

Johnny "Guitar" Watson "Bow Wow" (Bellmark 1994)
Former Stax co-owner Al Bell reached out for Watson when he started a new label, Bellmark, and launched Watson's short-lived comeback (Watson died in 1996). The title track is a pleasant shot of minimalistic Funk replete with Bluesy guitar licks. "Time Change" and "What's Up With You" are similar. "Never Too Late" and "It Takes 2" are more of his sweeping, Jazzy ballads. Watson doesn't get enough credit for his disparate vocal stylings and range. The album received a Grammy Award nomination and produced the minor hit singles "Hook Me Up" (#48 R&B) and "Bow Wow" (#89 R&B)
62.

Gary 'U.S.' Bonds "Back In 20" (MC 2005)
The title refers to Bonds' recording history. He gets popular seemingly every 20 years. He scored his first hit in 1960 with "New Orleans" (#6 Pop) and managed several others over the next couple years before falling off the charts. Well 21 years later Bonds was back on the charts with "This Little Girl" (#11 POP) thanks to Bruce Springsteen. Despite a strong follow up album that produced the hit "Out Of Work" (#26 Pop) Bonds wasn't able to keep the momentum. Here we are 20 odd years later and Bonds releases this album in hopes of another comeback. His hilarious duet with Phoebe Snow, "Bitch/Dumb Ass", is worth the price of admission alone. Yep about a dog and a donkey. Springsteen and Southside Johnny assist Bonds on the rocking "Can't Teach An Old Dog (New Tricks)" and Bonds shows how Soulful his voice is on a terrific take of Otis Redding's "Dreams To Remember".
63.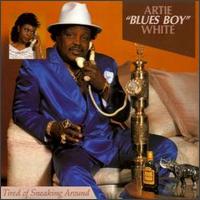 Artie "Blues Boy" White "Tired Of Sneaking Around" (Ichiban 1990)
His best album. Travis Haddix is the perfect writer for Artie White. This time there are five Haddix compositions on this inspired disc ("Jodie", "Thinking About Making A Change", "Peeping Tom", "Turn About Is Fair Play" & "Nose To The Grindstone"). Another highlight is "Don't Pet My Dog" by Bob Jones. One of the keys to Artie's success here and further discs is his tight rhythm section named the "Machine Company" (Larry Williams, Ronnie Hicks, Lester Holmes & Kenny Hampton) and lots of horns that give the album a big band feel. Because Artie is backed by real musicians and unadorned production values this disc sounds as contemporary today as it did in 1990. The album also charted #74 on Billboards Top 100 R & B Albums Chart.
64.

Frankie Lee "The Ladies And The Babies" (HMG 1984)

First full-length album released on Lee is a minor classic. The title cut, which is about a man who gets a girl pregnant from a one night stand and is properly forced to pay support, is a vocal tour de force and great lyrical idea. "If you can't afford to help support the baby/You better think twice before you grab the lady". 1980s-style funk-lite is present via the groovin' "Lu Ann", "Nasty Stuff" and "Stoned, Cold & Blue". Lee does a ripping version of "The Woman Doesn't Live Here Anymore" and tears up the brooding blues, "Face It".

65.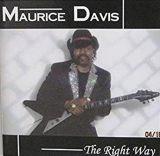 Maurice Davis "The Right Way" (Sims 2005)

Right from the gorgeous country soul opener "I Woke Up" you feel the authenticity. A genuine organ, guitar, bass, drums band with luscious horns this cut sets the tone for on soulful experience. This is a perfect soul song- one of the best of the decade. This mood continues over the next cuts, "Her Memory Keeps Knocking" and "Letting Go", on the parallel roads that Southern Soul and country music travel. While the first half consists of stately soul heaven (songs written by Tim Davis, Ricky Ryan, EW James & Billy Lawson), Maurice and band kick off their shoes for some sturdy blues shuffles (written mostly by Maurice) on the second half. "I've Been Had", "Trouble", I'm No Fool" all give Maurice a chance to do some cutting with his axe. There's even a darn good cover of the ubiquitous "I'm A Blues Man". I let out a sigh when I saw it listed...until I heard it and gladly make room for this version. The set then closes with two Davis originals- most notably the gritty slow blues "If I Had A Chance To Love You". Producer and label owner Russel Sims has a good thing going with Sims Records out of Franklin, TN.

66

.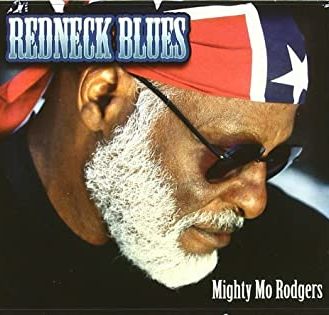 Mighty Mo Rodgers "Redneck Blues" (Dixiefrog 2007)
Rodgers perhaps digs even deeper here than "Blues Is My Wailin' Wall" (#1 on this Essential 100 list), immersing himself in the South to the point he finds that "rednecks", aka, "poor whites" and "children of the slaves" share the same reason to sing the Blues. Sound too ponderous and heavy-handed? Perhaps it would be in less talented hands but Rodgers has wrapped his message within tightly packed arrangements full of that "holy howl" and sledgehammer Rhythm & Blues. Of the many highlights is the reggae-fied "John Brown Blues". In the liner notes Rodgers refers to the controversial anti-slavery legend as "a champion of the abolitionist cause, and maybe the first Bluesman in history". While there's no evidence Brown was a musician the "Blues" mean something more than just music to Mo. It serves to "deny the lie of the nothingness of our (African American) existence". He goes to define Blues in "Blues Ain't Devil Music", a strident shuffle where he sums it up in one stanza: "Now you didn't ask me/But I'm gonna say/Blues was born from slavery/But some folks went lookin'/To feel good and alive/Like being Black on a Saturday night/So we gonna have some fun". It's to Mo's credit that he doesn't sacrifice song structure for seriousness. The disc is as tuneful as any "party Blues" album. That muscular, rhythmic Soul Blues sound- almost hypnotically tribal- graces "Death Of The Middle Class" and "Gangs Guns And Testosterone". The latter Rodgers calls the "Unholy Trinity of any nation trying to hide it's impotence behind it's passion for firearms".
67.

Z.Z. Hill "Down Home" (Malaco 1982)
Classic LP gave a huge boost to the stagnate soul/blues world when "Down Home Blues" blew up on juke boxes and urban radio. The genre has never been the same. The George Jackson staple is a flawless piece of goodtime soulful blues. Sit back, get comfortable, kick off your shoes and listen to some down home blues. How can you argue with that? Still, what helped the album climb to #17 on Billboard's R & B Albums Chart was "Cheatin' In The Next Room" (again by Jackson, this time with Robert Miller). A delicate soul melody with an exquisite horn arrangement. (Despite the objectionable infidelity theme) this is a real jewel that managed a #19 placing on singles charts. The other eight cuts here are none too shabby either. The poppin' R & B of "Right Arm Of Your Love" and "Givin' It Up For Your Love" are both credited to Swamp Dogg. There's also faithful covers of Little Johnny Taylor's "Everybody Knows About My Good Thing" and King Floyd's "Woman Don't Go Astray". Every blues collection should include this album.
68.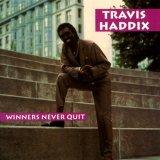 Travis "Moonchild" Haddix "Winners Never Quit" (Ichiban 1991)

Polished soul blues set once again shows off his great songwriting. The lovely "Winners Never Quit" needs to be covered by somebody. It's a hit song. Haddix' comical side comes to the fore on "Better Than Nothing" where he overhears his woman say he "ain't Billy Dee but he's better than nothing!" Hee hee. Ouch! The excellent, pure slow blues "Beggin' Business" has already been covered by Michael Burks and Artie "Blues Boy" White. Haddix' brand pop-funk-blues is here via "Something In The Milk Ain't Clean". The opener "Homeslice", which is hard to categorize, glides on a midtempo groove somewhere between funk & R & B.

69

.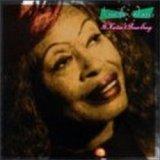 Lavelle White "It Haven't Been Easy" (Discovery 1996)
Lavelle's a "black widow spider (who) wants to weave you in my web" as she sings on the terrific "Black Widow Spider". "It Haven't Been Easy" is one of only three studio albums so far by the underrated Lavelle White. Born in Amite City, Louisiana she relocated to Houston, Texas, at the age of 15, and started to perform in that city's blues clubs with the guitarist Clarence Hollimon. Her break came when Johnny Copeland recommended her to Don Robey, the owner of the Duke and Peacock record labels. She was then billed as Miss La-Vell. White recorded fourteen tracks, releasing a number of singles for Duke, between 1958 and 1964. These included "If I Could Be with You" and "Stop These Teardrops". She toured the USA when her recording contract expired. Although not returning to te studio for many years she continued to perform, sharing stages with many musicians, including Bobby 'Blue' Bland, Sam Cooke, Otis Redding, Junior Parker, Aretha Franklin and Jerry Butler. Her debut album, "Miss Lavelle", was released in 1994 when White was 65. She has been nominated several times for a Blues Music Award and in 2006 was inducted into the Texas Music Hall of Fame.
70.

Mem Shannon "Memphis In The Morning" (Shanachie 2001)
In April of 1996, at the annual New Orleans Jazz and Heritage Festival, Shannon announced from the stage that he was giving up his job as a cab driver to play blues full-time. He didn't look back touring extensively around the U.S., Europe, and Canada. His debut LP, "A Cab Driver's Blues" received widespread acclaim. After two further albums ("2nd Blues Album" & "Spend Some Time With Me") Shannon hit his peak creatively with "Memphis In The Morning". Full of humor and his idiosyncratic Funky Blues with one toe dipped in New Orleans. Among the standouts are "S.U.V.". Lyrics: "Been seeing these new vehicles running round/Ain't got no trunk and/standing way up off the ground/Now i know they was made for climbing mountains/And driving in the snow/But everyone i see tryin to run over me/When i'm driving to the grocery store/I'm sick of these s.o.b.'s driving these s.u.v.'s/Trying to run over me when i'm in my beat up car". The song was picked "Song Of The Year" in the Living Blues Critics Poll of 2002. And it's just one of twelve well-conceived songs.
71.
Vernon Garrett "Too Hip To Be Happy" (Ichiban 1994)
Some contemporary soul funk is added to the mix with Vernon tearing it up on the Jerry Ragovoy classics "You Don't Know Nothin' About Love" & "I'm A Burglar". It's the first two cuts that make me smile- upbeat toe-tappers "Are You The One" & "Just Call On Me". There's even a strong Garrett original here "Doors Of Your Heart". On "Lil Black Woman" all women get props but he's got special love for one kind in particular.
72.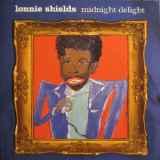 Lonnie Shields "Midnight Delight" (Rooster Blues 2000)
Quality songwriting boosted by a boiling, rhythmic bottom on song after song of Memphis Soul Blues bliss. After Shields played the King Biscuit Blues Festival in Helena, Arkansas in 1986, he was asked to record a single for the Rooster Blues label. This in turn led to his first album for Rooster Blues, "Portrait" released in 1993. The debut was rated one of the best Blues albums of the year by various publications. Shields then recorded and released two middling CDs ("Tired of Waiting" (1996) and "Blues Is On Fire" (1997)) for the London-based JSP Record label. This, his second Rooster Blues album, "Midnight Delight", was released in 2000 and is by far his best. Only two more albums have followed these past 17 years. Most recent is "Code Blue" in 2017.
73.

Sterling Harrison "South Of The Snooty Fox" (Hacktone 2007)

This material was recorded beginning in 2001 and completed through the four years prior to his 2005 death thanks to Larry Gorodetsky, writer for the TV series "Dharma and Greg" and it's actor Thomas Gibson. Both gents saw Harrison performing at an L.A. nightclub and were allegedly blown away. A second night Gorodetsky brought along Steve Berlin, sax player for Los Angeles legends Los Lobos to see Harrison throw down on stage. This lead to the sessions here. Gorodetsky had Harrison fitted with songs he'd perfected live ("I Believe In You", "I'll Take care Of You", etc) and other compositions music nerds like me want great singers like Harrison to resurrect. Among these being the obscure Bobby Womack recording "Surprise Surprise".

The set opens with a quick run through of the Howard Tate (and B.B. King) hit "Ain't Nobody Home" before a transcendent mid-paced take on O.V. Wright's "A Nickel & A Nail". Al White's icy organ and Larry Johnson's rhythm guitar create a burning backdrop for Harrison to show soulful restraint. I got a kick out of the arrangement in comparing it to the recent sped-up version cut by the Jackie Payne-Steve Edmonson Band. Both sizzle in different ways. As I've often stated, cover songs can be quite the superfluous nuisance unless special in some way. For example, I have many versions of Johnnie Taylor's great "I Believe In You (You Believe In Me)" and didn't think I needed another but the version here is just so undeniably Soulful I just gotta keep it for my collection. That sums up this record. Lots of familiar territory ("You Left The Water Running", "There's A Rat Loose In My House", "The House Nobody Lived In") but special. Bobby Bland's "I'll Take Care Of You" is stretched out to a loungey story song replete with a seemingly improvised dialogue and a long adlibbed fade. Like a live recording it's just one of those moments "in the zone" as we like to describe when we are in the groove, on point, in pitch, synchronized, etc..."Snooty Fox" is the definitive Sterling Harrison moment.

74.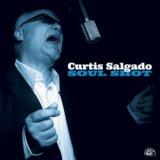 Curtis Salgado "Soul Shot" (Alligator 2012)
Being accepted as a Soul and/or Blues singer with Soul despite being white is quite an achievement. Deal with it. It's fact. I would reckon Salgado and any Caucasian singer that aspires to tread on this holy ground knows it. Salgado does have the chops and "Soul Shot" is the best I've heard from him. Seven, thankfully obscure, covers and four originals on this rollicking album with plentiful horns and organ- a match made in heaven. Bobby Womack's "What You Gonna Do?" and the soaring "Let Me Make Love To You" are stone cold knockouts.
75.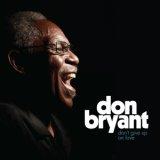 Don Bryant "Don't Give Up On Love" (Fat Possom 2017)

Bryant wrote material for artists at Hi Records and as a solo artist he released the 1969 album "Precious Soul". The album wasn't a hit but Bryant still became one of Hi's top staff writers. Bryant is credited on more than 150 titles. He later recorded as Donald Bryant & The Chosen Few that focused mainly on gospel, releasing albums in 1987, 1989 and 2000. "Don't Give Up On Love" is as stunning a comeback as one could possibly conceive. Bryant wasn't even performing outside of church services. On "Don't Give Up on Love", Bryant is joined by multiple Memphis studio legends, including Hi Rhythm Section members Charles Hodges (organ), Archie 'Hubbie' Turner (keyboard) and Howard Grimes (drums). Bryant wrote or co-wrote 7 out of the 10 tracks. Ballads like "It Was Jealousy" and the title cut, and especially the churchy "How Do I Get There" simply couldn't be greater. Essential album if Deep Soul is your bag like it is mine. I'm hoping and praying that like Charles Bradley, Bettye LaVette and other Soul comebacks this album will lead to a serious of follow ups.

76.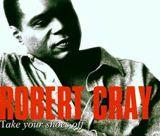 Robert Cray
"Take Your Shoes Off" (Rykodisc 1999)
As he possesses an elastic soul tenor in the same league as the greats Sam Moore and Al Green I always hoped he would make a bona fide Memphis soul album. I could also picture Cray recording with Willie Mitchell for Hi Records back in the 70s and, well, I got something darn close. The knockout first track "Love Gone To Waste" was written and arranged by none other than Mitchell. It is a delicious midtempo Memphis soul number complete with sweet horns. Yes! The blues is not absent from this effort by any means, but it's mostly present in Cray's assertive blues guitar lines. Despite the 70s soul leadoff the disc is really "blues-soul" outing, or even just a retro-soul album, than a straight blues one. Cray writes about half of the songs, meanwhile covering soul classics like Sir Mack Rice's "24-7 Man" and Solomon Burke's "Won't You Give Him (One More Chance)," as well as Willie Dixon's "Tollin' Bells." Keyboardist Jim Pugh penned the groovin' "Pardon".
7
7.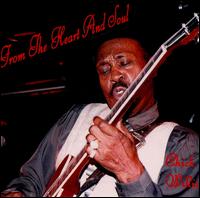 Chick Willis
"From The Heart And Soul" (Rock House 2001)
Chick finally gets the respect he deserves and desired with this Roy Roberts-produced gem. Chick is serious about his blues on this outing providing 8 self-penned tunes out of the 10 like the great shuffle "Ribshack Blues Cafe" & soulful "Someday Baby". His cover of Robert's "Mr DJ" is a righteous plea for radio to start playing the blues again. The band is lean and loose and Chick delivers throaty vocals and some of his best guitar licks to date. The set also features some greasy organ by Skeeter Brandon.
78.

Charlie Jones "The Ultimate Charlie Jones" (Ambush 2009)
Despite the title this isn't a "greatest hits" album but an all new collection of modern day Southern Soul. This is of the "deep" variety with none of those contemporary R&B/Hip Hop flourishes becoming increasingly popular. It's a damn shame Jones isn't more well known. It may be old fashioned but it's timeless.
79.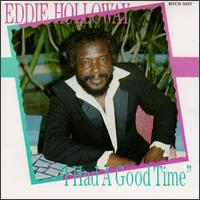 Eddie Holloway
"I Had A Good Time" (Hot Blues 1991)
Authentic soul music from an underappreciated singer. He has that pinched back-of-the-throat voice that wrings emotion out of every syllable. The title track is an instant classic- a rolling soul number with a tasteful guitar, organ backdrop. If you like Roy C (like you should) you'll flip for this one. "I'm The One" is another slow swaying gem with an aching vocal. Holloway continues to move you with "Nine Pound Steel", "When Something Is Wrong With My Baby" and his seven minute "Tribute To The Kings", which waxes nostalgic for late greats like Sam Cooke, Otis Redding & O.V. Wright. Things perk up with the bouncy pop "Poor Boy"- very catchy indeed. But it's on the slowies where Eddie is truly in his habitat. Bottom line- down home soul music the way they used to do it.
80.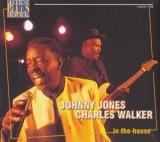 Johnny Jones & Charles Walker "In The House" (Crosscut 2001)
Dynamite live disc taken from the famous Lucerne Blues Festival in Switzerland featuring Johnny Jones and band plus vocalist extraordinaire Charles Walker. It's a set of energetic soul n' blues augmented by a pristine sound quality- something these Crosscut Records live albums are known for. The set opens with a humorous delta-styled blues called "I Can't Do That" with Jones taking the role of a "bum". Well, this homeless person makes no apologies for his situation. "That 9 to 5 life just ain't where it's at/I can do this but I can't do that!"......"folks they wonder how I wound up here/With a sign in my had saying: 'I'll work for beer'....rushing through life is a race for rats/I can do this I can't do that!". Jones plays some mean blues guitar here and especially on the testifying "Can I Get An Amen". Hammond B-3 man Billy Earhart gets some praise too as his organ glides in and out and through most of the tracks here. Walker especially shines on the slow, pleading blues numbers "Slave To Love" & "Storm And Raining Blues". He then growls out some throaty verses on the staxy groover "99,000 Watts Of Soul Power" and that isn't much of an exaggeration either. Man I wish I'd been there!
81.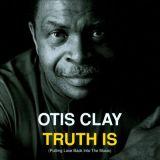 Otis Clay "Truth Is"" (Echo 2013)
"Truth Is" is in truth more of a compilation than a new album but it's also the first secular Soul/Soul-Blues album (collection) since his 1998 outing for the now defunct Bullseye Blues ("This Time Around"). These 14 tracks are a mixture of new and previously-released tunes from yesteryear. "The Only Way Up" and "Messin' With My Mind" for example date back to 1985's "The Only Way Up" album on Waylo Records. "I Know I'm Over You" is a superb live performance from the Monterey Blues Festival (thanks to Soul Express for this tidbit) of a song Clay cut with Willie Mitchell on the middling 1989 LP "Watch Me Now". The title cut to his 2007 Gospel album, "Walk A Mile In My Shoes" makes another appearance. "Steal Away From The Hideaway", a duet with Uvee Hayes first cropped up on Hayes' 2011 album "True Confessions". These are conjoined with new and/or unreleased pieces like Clay's riveting take on "Even Now", previously-cut by "The Tan Canary" Johnny Adams. The bouncy "Even When I Win (Seems Like I Lose)", the title cut and "I Keep Trying (Not To Break Down)" are among the new ones. Despite fluctuating sound quality (many different sessions from many different years) this holds up as great portrait of one of the greatest singers of all time. Plus if you don't have many or all of those previously-released songs this is an even bigger bargain.
82.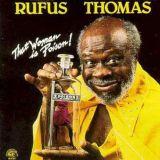 Rufus Thomas "That Woman Is Poison!" (Alligator 1984)
Alligator Records does the right thing in facilitating this fine Soul Blues album from the Funky Dance master- the "Clown Prince Of Soul". But, actually, the record was originally conceived by Bod Greenlee's King Snake label and features notable players Lazy Lester (harmonica) and Noble "Thin Man" Watts (saxophone). Thomas wrote 5 of the album's 8 tracks including the humorous title cut and "Breaking My Back". Jimmy McCracklin penned "The Walk", which alludes to Thomas' novelty dance songs "Funky Chicken" and "The Walk".
83.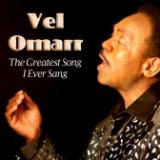 Vel Omarr "The Greatest Song I Ever Sang" (Special Soul Music 2012)
If Sam Cooke were alive today perhaps he would make an album like this. Omarr has the voice and learned the phrasing of the late Soul titan (he often puts on a dynamic tribute show). "The Greatest Song", however, contains original songs inspired by Cooke-written mostly by Carl Marshall. Real instruments were used on this album. Showing the versatility of the Southern Soul market the swinging "Everybody's Dancin'" became a bit of a hit, charting on the SBR Top 25. Omarr is especially wonderful on ballads evidenced by the title cut, "Give Me Your Love", "Still My Love Grows" and the Bobby Conerly-conceived "Everybody Needs Somebody Sometime".
84.

Latimore "You're Welcome To Ride" (Malaco 2000)

Hands down his best LP for Malaco Records features everything you want from a Malaco album. Soulful singer. Check. Horns. Check. Great songs. Check. "Country Woman" is Soul blues perfection. "I'm An Old Dog" is the best down home blues effort since ZZ Hill.

85.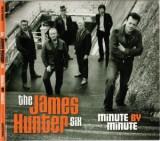 The James Hunter Six "Minute By Minute" (Daptone/Fantasy 2013)
He's done it again. It took him five years but this makes three homers in a row. He has a very distinctive sound that could potentially run out of new variations or "songs" if you like so it's to his credit it still sounds fresh and invigorating. Hunter's career dates back to 1986 as leader to a group with one of the worst band names I've heard, "Howlin' Wilf & The Vee-Jays". Hunter was paying his dues in small clubs when he grabbed the attention of Van Morrison who asked him to sing on his 1994 live album "A Night In San Francisco" and then the studio album, "Days Like This". In return Morrison lent his voice to two tracks on Hunter's (he started using his own name at this point) 1996 LP "...Believe What I Say". In 2006 word of mouth crossed the pond and made his mark in the U.S. with "People Gonna Talk", which was nominated for a Grammy. His 2008 album "The Hard Way" was #7 on our Top 10 Retro-Soul/Soul-Blues Albums For that year. "Minute By Minute" sounds exactly like the logical successor.
86.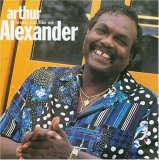 Arthur Alexander "Lonely Just Like Me" (Razor & Tie 1993)

Prior to Razor & Tie's release of the fabulous tribute album, "Adios Amigo: A Tribute to Arthur Alexander" (which featured a diverse set of artists like Elvis Costello, Robert Plant, Corey Glover and Zucherro (!), the label released this excellent set of new versions of some of Alexander's hits and new songs. There's no "Anna (Go To Him)" (#10 R&B Billboard) or "You Better Move On" (#24 Pop Billboard) but some of the great ones are here from the title track, to "Everyday I Have To Cry" to "In The Middle Of It All". More important there's new songs co-written with Donnie Fritts like "If It's Really Got To Be This Way" and "All The Time". As always Alexander's voice is warm and smooth.

87.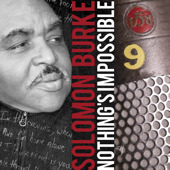 Solomon Burke "Nothing's Impossible" (E1)
Burke's comeback that began with the phenomenal "Please Don't Give Up On Me" shows no sign of stopping on this equally magnificent new LP produced by Willie Mitchell. Gospel-influenced R&B and Deep Soul by a gifted singer. What's even more impressive is most of these songs are newish rather than classic covers. Mitchell either wrote or co-wrote nine songs while Burke penned three, two with Mitchell. But speaking of covers it must be magic or something else other-worldly that enables Burke to turn Ann Murray's maudlin "You Needed Me" into a bittersweet downtempo Soul song.
88.
Walter 'Wolfman' Washington "Wolf Tracks" (Rounder 1986)

Born on December 21, 1943, Washington was born and raised in New Orleans. In 1962, the 19-year-old Washington landed his first major gig, playing guitar with New Orleans soul legend Lee Dorsey. He spent two years in Dorsey's road band, and in the mid-'60s, he began playing with a local combo called the All Fools Band. He also spent time backing soul diva Irma Thomas and gigging with David Lastie's Taste of New Orleans Band. Near the end of the '60s, Washington started playing alongside another noted New Orleans R&B singer, the great Johnny Adams; the two proved to be a solid match, and Washington worked with Adams on-stage and in the studio for 20 years. Washington cut his first solo album, "Rainin' in My Life", for the small New Orleans label Hep Me Records but his greatest project came courtesy of Rounder Records, who released 1986's "Wolf Tracks". Eight strong originals written or co-written by the Wolfman including the creeping "I'm Tiptoeing Through", gliding "It Was Fun While While It Lasted" and stomping "You Got Me Worried". There's a decent cover of Tyrone Davis' "Can I Change My Mind?" but vocally Washington reminds one of the great Ray Charles.

89.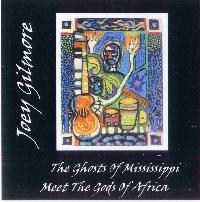 Joey Gilmore "

When The Gods Of Africa Meet The Ghosts Of Mississippi" (Bluzpik 2006)
If they gave an award for "Best Album Title" this might have it. Even better- the music contained inside lives up to it. Opening with "Ghosts Of Mississippi", a brilliant piece written by Graham Wood Drout, with Gilmore and band hitting thick and muscular ala Albert King's "Born Under A Born Sign". Gilmore's pinched, slightly raspy voice and tart guitar licks get All Star support from Drout on bass, Cam Robb's skins and icy keyboards courtesy of Bob Abernathy. Drout provides two more above average cuts, including the the Rhumba-rhythmic "Blues All Over You" & the humorous "The Hawk" with Gilmore personifying a hawk. Another highlight is the moving ballad "All My Love" featuring some churchy organ and a emotive vocal by the big man. The weathered charm of Gilmore's voice reveals vulnerability and earnestness. The songwriting duo of Gilmore and George Caldwell composed this gem and five others. Four being Soul Blues pounders plus the moody, provocative "Things Have Not Changed", chronicling 48 years of racially-motivated crimes beginning with the lynching of Emmet Till up through the Rodney King episode. "48 years and things have not changed".
90.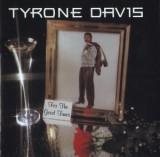 Tyrone Davis "For The Good Times" (Bellmark 1995)
Solid album made up of new songs to Tyrone's canon ("You Made Me Beautiful", "Crossfire" & "My Place") and updates of some of his biggest hits ("Can I Change My Mind", "Turn Back The Hands Of Time", "It's So Good To Be Home With You"). Davis also does compelling versions of the classics "For The Good Times" and "I've Never Found A Girl".
91.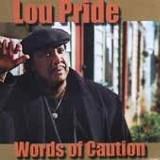 Lou Pride "Words Of Caution" (Severn 2002)
Right from the stunning opener "Words Of Caution", which sounds like a lost Hi Records hit that would have fit nicely on an O.V. Wright album, this excellent disc exudes class on every cut. No corners were cut. You got a 7-piece horn section arranged and conducted by Willie Henderson, whose credits include the Chi-Lites, Tyrone Davis & Jackie Wilson for Brunswick Records. A flawless rhythm section made up of Robb Stupka on drums, Jon Moeller on guitar, Steve Gomes on bass and Benjie Perecki's exemplary Hammond organ playing. Best of all are the A-list songs. "You Were Never Mine", & "You Are My Rainbow" are two beautiful soul ballads, benefited by Pride's smooth soul voice with a gentle vibrato that slides nicely into the blues, gospel or even a touch of jazz.. Two of the best old timey soul songs I've heard in years. There's not a bad song or performance to be found- quality retro-soul all the way. Pride has excellent taste too in covering two Roy (Hammond) classics: "Don't Blame The Man" and "After The Party" (adapted from "After The Disco Is Over"). The overall production by David Earl & Steve Gomes is superb. Few labels put out such rich sounding music these days. Bravo!
92.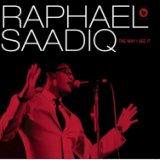 Raphael Saadiq "
The Way I See It
" (Sony/BMB 2008)
Former member of Tony! Toni! Tone! Saadiq humself called "The Way I See It" "the culmination of a lifetime of experiences informed by the music I grew up on." 60s, 70s Soul. Especially Motown. The late Amy Winehouse is often credited as the one who started with late 00s Soul revival but Saadiq did it better. One critic wrote: " "Every song is like a different era of Motown ... Everything sounds exactly like it did back in the day. Not to take away from Amy, but this is the real shit."
93.

Betty Wright & The Roots "Betty Wright: The Movie" (S-Curve 2011)
Surprising and occasionally superb comeback by the "Clean Up Woman". Lots of guests like Lenny Williams, Snoop Dogg, Joss Stone, Lil' Wayne, Lenny Williams but other than Williams (on "Baby Come Back") are pretty much superfluous. The set even includes a sequel to "Tonight's The Night" plaintively titled "Tonight Again". Love the classic Soul nods ("Old Songs") but can do without the Hip Hop guests spots. Nothing against rap but they just feel tacked on ("Real Woman", "Grapes On A Vine"). Can't hardly blame her since Hip Hop is king of the hill at the moment.
94.

Eddie Leon "Let Me In Your Arms Again" (Leon 2002)
A good ole classic soul album from Mississippi's Sam Cooke, Eddie Leon. Actually Leon's voice is smoother but he certainly has some of those Cooke inflections to his voice, especially on "I'll Come Running Back To You". "Let Me Back In Your Arms" is a dynamite maiden cut of the nine here. A groovin' shuffle bumper with sweet female backups and an impassioned vocal from our man Eddie. The arrangements made me think of Harrison Calloway and a quick perusal of the liners confirmed my suspicion (along with Freddie Young). Nearly as good is "Kiss And Tell", with a refrain dripping with Memphis molasses, and Frank Hutch's "Love Power". Ace songwriter Tommy Tate penned the five other tracks here (two with Cookie Palmer, one with Calloway) like the gorgeous "Just A Woman's Way", previously done by the late Johnnie Taylor. Eddie cut his teeth opening for Taylor, in addition to the likes of B.B. King, Tyrone Davis, The Temptations and Lenny Williams. The mellifluous "Nothing Without Your Love" and "She's Out Of Sight" are also worthy of mention. Personally I'd like to hear Eddie funk it up just a notch next time around as "Let Me In Your Arms Again" is almost too smooth but that's just a matter of taste. This is only his second record but Leon sounds like he's been around for years and may there be many more to come.
95.

Buddy Ace "Don't Hurt No More" aka "Root Doctor" (Evejim 1988,1994)
The "silver fox" Ace was called. This is a great modern soul blues album with soon-to-be classic title track (LP title track was "Root Doctor") by Roy Hytower. Ace does two flawless soul covers in "Chokin' Kind" & "Pouring Water On A Drowning Man" showing his voice has aged well- with a Bobby "Blue" Bland rasp and Little Milton power. The highlight, however, is the aching "Don't Hurt No More". Ace only released two more LPs before passing. One of which was a tribute album to Bland entitled
"
From Me To You".
96.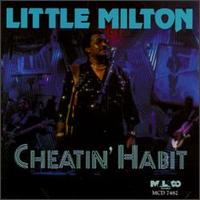 Little Milton "Cheatin' Habit" (Malaco 1996)
Little Milton is the king of the soul/blues genre. Z.Z. Hill may have lead the soul/blues revival but Little Milton took the baton and has run with it with solid album after solid album for Malaco Records. This CD is proof. Opening with the bouncy-blues swagger of "Cheatin' Habit", the disc never lets up in quality. Particularly noteworthy is Milton's definitive version of Z.Z. Hill's discofied-hit "This Time They Told The Truth". Here Little Milton Campbell restores it to a bluesy soul ballad and unleashes one of best, most impassioned vocals to date. This is as good as the genre gets. So, despite the superfluous "Cheating man/woman" theme, any fan of contemporary blues should add this to your collection now.
97.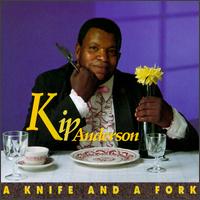 Kip Anderson
"A Knife And A Fork" (Ichiban 1994)
Even better is Kip's followup to "A Dog Don't Wear No Shoes" featuring another mix of tasteful covers and a couple Anderson originals. First and foremost are the updates of two of his very best from his mid-60s period. The romping juke joint mover "A Knife And A Fork" (an Anderson orignal) which was covered by UK pub-rock band Rockpile (Dave Edmunds, Nick Lowe, etc) in 1980 and the Dan Penn co-write "Without A Woman", a deep affecting soul ballad with rich horns and an emotional vocal. Anderson co-wrote another brilliant deep soul song in "Private Tonight", which showcases his savvy phrasing and Ray Charles-esque soul shouting. One of the more interesting cuts is "Pretty Woman", a winding R & B dancer that actually features a short- and surprisingly good- rap by Kip! Other notables are his terrific covers of Ronnie Lovejoy's "Giving My Love To The Other Man", Doc Pomus' "Lonely Avenue", Sonny Boy Williamson's "So Sad To be Lonesome" and the Lorenzo Hart/Richard Rodgers standard "Blue Moon".
98.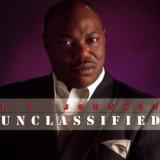 L.V. Johnson "Unclassified" (Ichiban 1992)

Fitting title for Johnson as his music is a combination of modern R & B balladry with a Deep Soul voice. In fact I think had Johnson not died so young (he was 48) he likely would have been doing Deep Soul/Blues albums for labels like Bullseye Blues and Malaco. "Selective Amnesia" and "Can't Get Enough Of Your Love" could fit with today's Southern Soul but, again, it was his gripping ballads that stood out. "Voodoo Woman", "Discover Me" and "Whatever Happened" are simply as good as it gets for bedroom slowies. The man could have been a superstar.
99.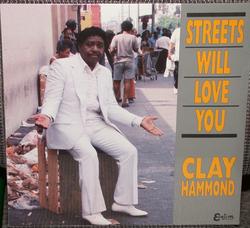 Clay Hammond
"Streets Will Love You" (Evejim 1988)
Fabulous modern soul LP released on Leon Haywood's Evejim label features the great "The Streets Will Love You To Death", the best Memphis soul song Willie Mitchell never wrote; plus Hammond's own "License To Steal" and his masterpiece "Part Time Love". "I Know What Love Is" was another great single lifted from the album that deserved to be a hit.
100.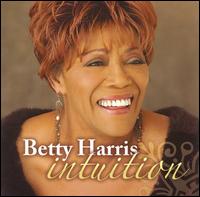 Betty Harris "Intuition" (Evidence 2007)
Jagged, unpolished Soul, Blues & Rhythm & Blues for comeback gal Harris. Now three-plus decades since her official 1970 retirement she's returned with a 16-track set entrusted to the prodigious hands of producer Jon Tiven....Add a crack band that plays this kind of music all day and you got a keeper! Featuring a hook big enough for a whale, the opener "Is It Hot In Here?", is simply overpowering in it's sexiness and ripe for Triple A radio..."Intuition" ranks up there with his Pickett album ("It's Harder Now")....a vital new recording that's classic in arrangement but sonically NOW.
----------------------------------------------------------------------------------------------------------------------------------------------------------------------------
***BACK TO ALBUMS 1-50 HERE
OR....See The Top 50 Southern Soul, Rhythm & Blues Albums HERE
---
(C) Blues Critic LLC 2023. All written material found on this website is the property of Blues Critic and may only be used with permission and full accreditation (either "Blues Critic" or "Dylann DeAnna of Blues Critic") given plus a link to this website.