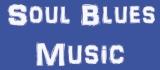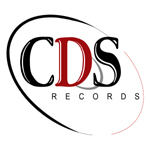 To play sound samples you need to have Adobe Flash enabled in your browser. You can download it HERE
HOW TO ORDER? Click HERE
NEED TO GET YOUR MUSIC TO THE RIGHT PEOPLE?

If you are an artist, record producer or a record label and have new music you want to reach all the important DJs, booking agents and other industry bigwigs we can help.
Our rates for "email blasts" are available at very reasonable prices.
Here
Attention Southern Soul, Rhythm & Blues Artists & Labels....WE WANT YOUR CDS.
If you have CDs for sale we want to stock them in our world famous CD store dedicated solely to Southern Soul/R&B. WE HAVE BEEN IN BUSINESS FOR 13 YEARS NOW Thanks to our wonderful customers.
Email bluescritic@yahoo.com or call 760 710 7188 if you have physical CDs for sale. Professionally made cds only. No pirated or bootleg copies. Southern Soul/R&B only.
Mailing Address:
Blues Critic
c/o CDS Records LLC
PO BOX 691
Geneva, OH 44041
(760) 710-7188
please email us at bluescritic@yahoo.com

Advertising? If you would like to advertise on our website email us at bluescritic@yahoo.com. Our rates are very reasonable and worth it. We can do email blasts to over 1,000 DJs, booking agents and important industry persons.
Email your MP3s for consideration for Blues Critic Radio Southern Soul also at bluescritic@yahoo.com