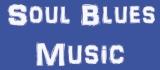 HOW TO ORDER? Click HERE
Mailing Address:
Blues Critic, LLC
PO BOX 691
Geneva, OH 44041
(760) 710-7188
please email us at
shopbluescritic@gmail.com


Advertising? If you would like to advertise on our website email us at bluescritic@yahoo.com. Our rates are very reasonable and worth it. We can do email blasts to over 1,000 DJs, booking agents and important industry persons.