Blues Critic's
Top 20 Southern Soul, R&B Albums Of 2014
1.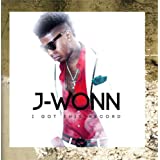 J-Wonn "I Got This Record" (Savior Music Group)
Talk about making a name for yourself. The unknown Jawonn Smith aka "J Wonn" catapulted to the upper echelon of Southern Soul thanks to the title track of this album. Produced by the red hot Big Yayo this song was everywhere in late 2013 and all of 2014. Not surprisingly it was even voted "Best Southern Soul/R&B Song" in the 2014 Blues Critic Awards For Southern Soul. Quite an achievement for your first time out there. So he's got a record but what is it about? "You Know, I never thought this could happen to me/The day I found out, that my woman was cheating on me/I got this record that I wanna play about this woman that cheated on me/She cheated with Jody, she cheated with Tom, She cheated with Paul Oh. But she left me for John". Don't worry big guy after this song hit the ladies will be all over you. There's some revenge right there. I've spent all the space I allocated for this album but suffice it to say the whole album is great with "True Love" and "One For The Road" being among the good 'uns.
2.

Patrick Henry "Bad Man" (Lockdowne)
Veteran journeyman Soul man Patrick Henry has a elastic tenor voice with considerable range like Chuck Roberson and it's just as clean as it was back when he was fronting the Louisiana-based R & B group Patrick Henry & The Liberation Band in the early 90s. Since then he's been one of those talented artists that fall beneath the radar anywhere outside the chitlin' circuit (mainly Louisiana in Hnry's case) but still has enough interested listeners to always make a little noise in the South. Most of his CDs are out of print and hard to find. Some like "One Stop Shop" were only available in his home state Louisiana but "Bad Man" was properly distributed and promoted. It's the expected mixture of bumps, ballads and Zydeco. Ten Cuts. Ten keepers. One of his very best full lengths and one of the best of 2014 by far.
3.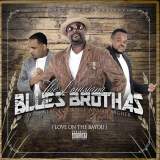 Louisiana Blues Brothas "Love On The Bayou" (RMG)

Although it has become Pokey Bear's calling card "My Sidepiece" was originally credited the the 3 man group Louisiana Blues Brothas (Pokey, Tyree Neal, Adrian Bagher). Pokey sang lead with Major Clark Jr.'s assistance on what has gone on to be the biggest record of the past five years. The album "Love On The Bayou" is chocked full of Southern Soul hits produced mostly by Beat Flippa alone or with Tyree Neal. A couple of the hits ("The Gingerbread Man", "They Call Me Pokey (Remix with Tucka)) first appeared on Pokey's 2013 debut CD "Josephine Son Pokey". In addition to Clark Jr. and Tucka guest spots J Wonn and Ms. Portia also appear.

4.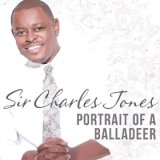 Sir Charles Jones "Portrait Of A Balladeer" (Endzone Ent)

"Portrait" is the first album of new material by Mr. Jones since 2008's "My Story". He teams up with Willie Clayton (who released this album on his own label) on the pounding, bassy dancer "Do You Feel". Though there's some mid-to-uptempo jams the emphasis -like the album title suggests- is on ballads and there's several smoky, contemporary R&B-flavored (as is Jones' modus operandi) slowies. "Nasty", "So Beautiful", "Tear Down This Love", "Independent Ladies" and "Sunshine" all find Jones at his most seductive and convincing. The acoustic guitar-driven, percussive "Sweet Sweet" (which featured Clayton's vocals on Clayton's 2014 "Untamable" album) was another successful single. The album was voted "Best Southern Soul/R&B Album" in the 2014 Blues Critic Awards For Southern Soul.

5. Mike N Mike "Strongest Love" (Artizen)

This little album deserves a higher profile. I only say "little" as in "little known" because it's big on high caliber Southern Soul bumps and slow, soulful throw backs like the lovely title track. One Mike has a feathery vibrato that brings to mind Wilson Meadows while the other has a lighter, smoother timbre. If you can find this buy it. It's gong to become a cold case trying to find it soon. If anyone has any more info on these "Mikes" please contact us.

6.
Lacee' "Beautiful" (Advantage)
Lacee's "beautiful" kicks off with a surprising (for her) Blues shuffle that lives up to the name "Let The Juke Joint Jump". Other hits were the grandma's advice song "The Three T's" (the tongue, the titty and the tail), the midpaced bump "Hoe Digger" and the grinding "Diva's Ball". Lacee' sings her "tail" off as usual. One of the best, beautiful, brightest babes in the business brings back her brand of Blues.
7.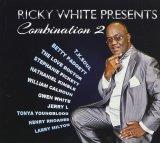 Various Artists "Ricky White Presents Combination 2" (CDS)
Along with Beat Flippa and Big Yayo Ricky White has had a hot streak as a producer. This collection hosts sizable hits by T.K. Soul ("Looking For A Lady"), Nathaniel Kimble ("Bad Mama Jamma") and William Calhoun ("Room 229") plus new tracks on Stephanie Pickett ("What One Man Won't Do"), The Love Doctor ("Pop That Coochie"), Betty Padgett ("Can You Handle It?"), Gwen White ("Ladies Got To Get That Money") and others. It would appear we have a "mixtape" trend here with Ecko Records, Beat Flippa and T.K. Soul following suit with various artist collections of new songs instead of full lengths on each artist. With album sales in the toilet this seems to be a cost effective way to expose many artists at one time- more bang for your buck.
8.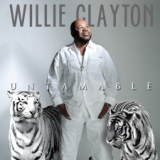 Willie Clayton "Untamable" (EMG)
Clayton once again dives (like an expert doing a Armstand Forward 2 Somersaults in the Pike Position) in Contemporary R&B waters (the deepest since his 2006 masterpiece "Gifted"- the one with "Boom Boom Boom"). The creeping, drip-drop percussion, falsetto vocal flourishes of the sumptuous "Girl I Want Your Body" always reminds me of Prince sportin' his Urban AC hat. Another absolute diamond is the acoustic "Sweet Sweet", the track of which also appears on Sir Charles Jones' "Portrait Of A Balladeer" album only with Jones' vocal instead. Clayton hasn't forsaken Blues but it's the Jazzy/Funky kind ("Still Called The Blues"), with a busy, fast-fingered bassline and hard backbeat. There's quite a few Jazzy ingredients sprinkled throughout the album as well as more percussion than he usually employs. It's a great pop-a -cd-in and sit back with a glass of Hennessey album.
9.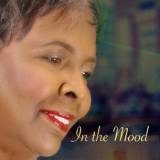 Uvee Hayes "In The Mood" (Mission Park)
It's never too late for a song to become a "hit" in the Southern Soul market (and have folks thinking it's brand new. In our store we get calls asking for the "new album by so and so" that actually came out five or more years earlier). In 2009 Hayes released "Maintenance Man" from her album "Play Something Pretty". It didn't catch on until it started heating up sometime in 2011 after she had already released another album, "True Confessions". The song continued to grow and that Blues n' Jazz-heavy album she had out at the time just didn't have a chance to strike while the iron was hot now that she has a Southern Soul hit. In 2014 Hayes had another chance with 2014's "In The Mood". The first single, "Handy Man", is a close cousin to "Maintenance Man" and helped her keep the fires burning. "You Make Me Happy" is another midtempo bump that sounds right at home on Southern Soul radio. The rest of the album contains her slightly Jazz-tinged ballads like the title cut, "As Soon As The Feeling's Over" and "Heartbreaker".
10.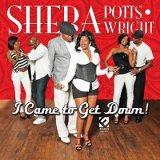 Sheba Potts-Wright "I Came To Get Down" (Ecko)
Lots of exhortations to "get down". The title cut's clever turn of a phrase: "I did not come to sit down/I came to get down". But first she needs to know "Where's The Party At?" and when she finds it look out girls 'cuz you just might hear Sheba tell you "I Want Yo' Man". Look at fine, talented Sheba...you don't want that! Sheba definitely has the "stuff" (two more highlights beith "We Got The Right Stuff", "Big Boy Stuff").
11.

O.B. Buchana "Pop Yo' Bottle" (Ecko)
Like Mel Waiters (who allegedly did not drink alcohol) Buchana likes to write songs about drinking beginning with "Let's Get Drunk" in 2001, followed by "I Can't Stop Drinkin'" in 2005 and in 2014 he invites you to "Pop Yo' Bottle". Not the most imaginative lyrics every written: "Pop yo' bottle let's crunk/When we leave we 'gon get drunk". First, though, "You're Welcome To The Party" and once you're effectively lubricated from poppin' them bottles it's time to "Turn It Up" and do the "O.B. Shuffle" because "That's My Song!". Maybe later you'll join him for a "Private Party" and BYSB ("bring your sexy body"), ladies, because "We Just Can't Leave Each Other Alone". You get the picture.
12.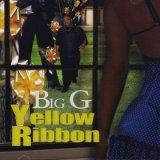 Big G "Yellow Ribbon" (Stone River)
Big G is to Roy-C what Paul was to Jesus. Okay I had to pause for a few minutes to gauge whether that hyperbolic comment stuck. I think I can leave it. Just as Paul became a notoriously tenacious disciple of the Lord's teachings George Staten has become the number one adherent and preacher of C's modern Deep (Southern) Soul. But to be honest I'm not even sure it's intentional. It's just that both C's and G's voices are just so damn earthy, down home and grow-your-own it instantly gives you the munchies for some potato salad and baked beans. While appreciation of G grows exponentially each year, each new album, I still don't think he gets the props he deserves. This guy's a legend in the making. "Yellow Ribbon" is another solid collection of party Blues, bumping dancers, Beachy swing and "midnight love" (as he calls it) slowies. Also included is a answer song to his 2012 hit "Last Pay Check" entitled "The Comeback".
13.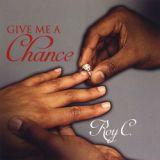 Roy C "Give Me A Chance" (Three Gems)
Speaking of Roy C. (Hammond) this is his second album in two years (2013 saw the release of the Gospel-leaning "Let's Go Back To God") and it features his sweeping, venerable Soul sermons about love and life. The songs are melodic and Roy sings with his usual power even though the synth horns are a bit overbearing here and on most of his latter day albums but if you've grown used to faux horns you will hardly notice. I've heard worse. Believe it or not the Southern Soul network for the most part prefers synth horns. "I Wish You Could Have Been My Wife" is a profound "one that got away" song.
14.

Jr. Blu "Tru Blu" (Royal Studios)
Another unknown makes a very strong debut. "Goody Y'all" is a semi-dramatic creeper with a brilliantly-phrased refrain "She's got that good y'all (she's got it/she's got it/she's got it/that's no lie)". Like Sir Charles Jones' "Portrait Of A Balladeer" this is a slow jam showcase. "Is There Anybody Here", "My Queen", "Just Relax" and "Something New" are all what I'd call easy listening R&B.
15.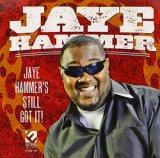 Jaye Hammer "Jaye Hammer's Still Got It" (Ecko)
My My My. Jaye Hammer's got double standards. First he declares "I'm Not Gonna Cheat On My Wife Anymore" but he's totally down for you to cheat on your spouse, inviting: "Let Me Help You Get Even With Him". But even if he cheats and you cheat with him he can always look forward to "Makeup Sex" with the Mrs. because after all "She's Still Got It". Okay. Okay. At least Jaye admits "I'm Just A Booty Freak" so he knows "I'm Gonna Hit That Thang". Eleven fun tracks including a cover of Ollie Nightingale's classic "I'll Drink Your Bathwater, Baby".
16.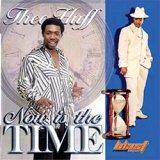 Theo Huff "Now Is The Time" (Mastersellers/Blast)
Chicago native Theo Huff (who sounds almost identical to Avail Hollywood, meaning both sound a lot like Willie Clayton) won the "Best New Artist" prize at the 2014 Blues Critic Awards heavily due to this somewhat uneven but impressive collection of originals and covers. "It's A Good Thing I Met You" (co-written by Latimore) was a hit in certain segments of the SS network. All tracks sans one are midpaced and downtempo including his cover of Stan Mosley's very Bobby Womack-esque "So Called Friends".. Unfortunately Huff's music remains hard to come by other than digital downloads. Even though digital has gained prominence tons of folks still want CDs (hint hint).
17.

T.K. Soul "Life After Love" (Soulful)
"(I'm) Looking For Lady" (written and produced by Ricky White and also found on the "Ricky White Presents Combination 2" album) was one of T.K.'s best and most popular songs since 2009's "Rehab". The album also offers some of those mildly Funky dance cuts like "Now This Is A Party" (has a Michael Jackson influence). My favorite cut is the percussive, rightfully repetitive "Get It". There's also a sweet acoustic guitar ballad called "Everything".
18.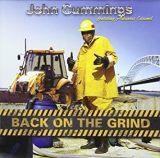 John Cummings "Back On The Grind" (QT 2013)
Always the bridesmaid never the bride. John Cummings is known as a prodigious songwriter but is also a solo artist that sometimes gets overshadow by his writing talents. This tuneful album (distributed by Ecko) should help put the spotlight on his own career. Great down home tracks like "Arkansas Caramel" and the title track hit their mark. Love the old fashioned work ethic here.
19.
Bobby Powell Project with Rue Davis, Carl Marshall, Stan G. "Juke Joint Blues" (1 Stop Graphics)
Any album that involves Carl Marshall and/or Rue Davis is worth checking out. Guitarist Bobby Powell enlists both along with Stan G for a set of chitlin' circuit Soul and (despite the title) a smidge of juke joint Blues. The album is dominated by Davis' Johnnie Taylor-blessed vocals like the jookin' "I'm Going Where The Party's At", bouncy bump "Dance For Me Sexy Lady" (one demerit for the demo grade production on this one), pleasantly mellow slowie "Special". The rest of the set is dominated by Stan G.'s smoother, somewhat plaintive tone on the percolating "Two Kinds Of Lovers" and Carl Marshall's "I Want To Know What Kind Of Love You Got". It's a Marshall produced track as is "Let's Do This Thang" sung by Davis and both feature Marshall on background vocals. Like most aggregations of different recording sessions the overall quality and sound fluctuates but there's enough good moments to make it worthy.
20.

Tucka "Groove City" (Groove City Music)
Tucka's on fire at the moment with his brand of sunny, cheerful "swing out" music. "Back To The Sweet Shop", despite sounding like the theme song to a children's cartoon with adult lyrics, was a hit. Another was "What's Your Flavor", and yet another, "Touch Your Spot". All these tracks feature a low key tickkity-tick drum track and keyboard sounds you might hear at a carnival. That isn't meant to be a dig because there's no denying his success. He knows how to create ear worms that find a home in your mind (sounds kinda sinister, huh?).
Blues Critic's
Top 10 Retro-Soul/Soul Blues Albums Of 2014
1.

Lee Fields & The Expressions "Emma Jean" (Truth And Soul)
Lee Fields and Daptone continue the winning formula. Not much more to say that hasn't said before. Vintage sounds. Vintage arrangements. The lilting ballad, "Magnolia" and the dramatic, horn n' organ rollout (repeats on each refrain) of "Eye To Eye" is a feast for the ears as is Fields' passionate vocal. He just throws down and wails, pushing past any limits of a voice already blessed with range and it's one of his career highs. Another stunner is the closing torch, "Don't Leave Me This Way". Fields soars (I hear a little Jackie Wilson in how he sings part of the bridge) on this song having the best hook on the record.
2.
The Robert Cray Band "On My Soul" (MRI)
One of the best doing his best. Mr. consistent being consistent. It's Robert Cray. As the title would suggest this one leans more even further towards Memphis Soul. Almost entirely mid to downtempo numbers with only a few rave ups like "Nobody's Fault But Mine" and the Booker T & The MGs pastiche "Hip Tight Onions". Cray's voice is extremely versatile. He can be mellifluous and he can shout on key and everything in between.
3.

Grady Champion "Bootleg Whiskey" (Malaco)
Champion who vocally often reminds folks of ZZ Hill is on the very label that helped/aided Hill on his successful second act of "Down Home Blues" revival. The set opens with a fast shuffle "Beg, Borrow & Steal" featuring ZZ-like throaty lead with layered vocals on the refrain followed by a little honk or three on the "blues harp" (harmonica), followed by the swinging beachy "Bootleg Whiskey" and a simmering slow Blues. That horn-propelled Malaco sound is still alive and breathing on the hit "South Side" and "Mr. Right". There's an admirable amount of variety to this album.
4.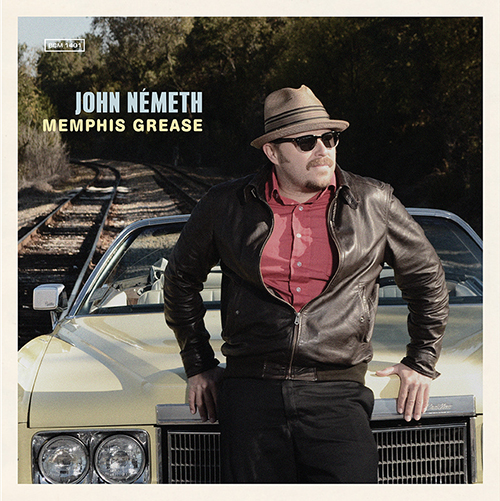 John Nemeth "Memphis Grease" (Blue Corn Music)
I first reviewed a John Nemeth album in 2007 entitled "Magic Touch" on which I wrote: "I was skeptical about all the praise Nemeth was getting prior to receiving the CD. I couldn't help think "here we go, another Blues harmonica guy getting all the hype when so many other talented folk get ignored". Well, John Nemeth is a sangin' & playin' mofo to be reckoned with! Nemeth floored me with that Soulful pinch to his voice... one can predict greatness soon". No, I'm not a Jewish prophet or Nostradamus by I was right about Nemeth. "Memphis Grease" is a powerhouse Rhythm & Blues album that shows off the man's vocals, his harp skills and good taste in music (Memphis is one of the "holy cities" ya know). The Bo-Keys provide the backdrop and there's enough grease to catch the interest of Nascar or an elementary school cafeteria. There's also a couple Deep Soul ballads worth mentioning ("If It Ain't Broke", "Testify My Love").
5.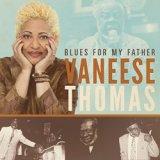 Vaneese Thomas "Blues For My Father" (Segue)
Daughter of Rufus and sister of Carla Thomas has a helluva voice and this feels like her moment to shine. She absolutely owns John Fogerty's Swamp Rock gem "Old Man Down The Road" and sizzles on the brooding, torchy "Corner Of Heartache And Pain". She gets to do a dirty, acoustic boogie with "Southern Central Blues" and swing with papa (Rufus Thomas) himself on "Can't Ever Let Me Go", albeit posthumously thanks to some studio trickery. An impressive showcase that should put Vaneese on the map. Nepotism? My azz. No way.
6.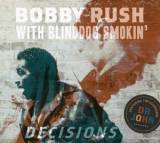 Bobby Rush with Blind Dog Smokin' "Decisions" (Silver Talon)
The standout track "Another Murder In New Orleans" shows an unusually serious side of Rush. On the muscular, midtempo grinder featuring Dr. John Rush sings: "I walked out into the night/Although it's not my fight/I hear another shot ring out/Hear the bullets fly/Hear the mother scream/Another murder down in New Orleans.". Reportedly, Rush first balked at doing the song because he didn't want to a sing a song making Louisiana look bad but acquiesced after further consternation. But, hey, if that one's a downer for you then "Funky Old Man" will make you smile since it's Bobby Rush doing Funk which is as natural as a fish to water. Blind Dog Smokin' give Rush and organic groove that was missing from his albums (for the most part) last decade.
7.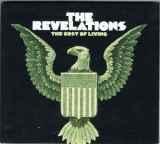 The Revelations "The Cost Of Living" (Red River Ent.)
The Revelations not featuring Tre Williams' "The Cost Of Living". The first two ("Bleeding Edge", "Concrete Blues") featured Williams on vocals but this time around the duties are performed by Rell Gaddis, who previously was a behind the scenes songwriter for The Revs. Gaddis is a smoother, more modest singer- one who doesn't attempt any vocal gymnastics but he gets the job done. Williams was (is) a major talent but it wasn't a case of irreducible complexity here where the group couldn't function without him. I enjoy this album nearly as much as the other two. For the most part Gaddis mimics Willams' Contemporary R&B-influenced phrasing except for few cuts on this record. This time up their music wasn't consumed by the Southern Soul steadies, which is why it's on the Retro-Soul/Soul Blues Top 10 instead of Southern Soul. The stomping "Why When Love Is Gone" is of that Northern Motown variety and one of the best cuts in their three album catalog. Also, the arrangement and background vocals on "Mama" have a post-Ruffin era aura of The Temptations while "Money Makes The World Go 'Round" has a tart guitar riff/tone conjoined with jangly guitar licks and a Funky rhythm. Only eight songs but proof there's life after Williams (who has gone on to solo fame by the way).
8.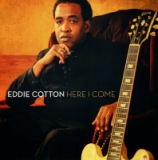 Eddie Cotton "Here I Come" (DeChamp)

Cotton is a curious case. I still recall all the hype and acclaim he received for his 2000-2002 albums, "Live At The Alamo Theatre" and "Extra". It seemed like he was on the verge of breaking out/crossing over Robert Cray-style but despite countless live performances honing his craft it took another twelve years for a new LP to appear and he had to release it (maybe by choice) on his own DeChamp imprint. There was also "Live Back At The Alamo Theater" in 2012. "Here I Come" features his Al green-inspired vocals and economical guitar licks. The title cut is a laidback, coasting Soul Blues like (you guessed it) Al Green is so good at. The even more mellow "A Woman's Love" has a pinch of Jazz, the Funky "Gey Your Own" sports a "Soul Man"-like rhythm while "Pay To Play" is a jookin' shuffle. For us ClassicSoul lovers we have the loping "No Love Back".

9.
Otis Clay & Johnny Rawls "Soul Brothers" (Catfood)
The term "living legend" is an overused cliché but does it not describe Otis Clay, one of the most Soulful cats the world has ever known? Perhaps Johnny Rawls will reach "legend" status one day but whatever the case he's one of the top producers of Soul Blues these days (pretty much an album each year). While I do wish it was all Clay (only because of the scarcity of new material on him) Rawls takes the first verse on most of the songs. "Soul Brothers" is a collection of originals and covers with copious brass and an emphasis on groove but... let me just say it: It's good but not as great as it should be. Covers like "What Becomes Of The Broken Hearted" and "Turn Back The Hands Of Time" just come off as karaoke with barely interested vocals from the duo. That doesn't prevent this from being a very substantial display of Memphis sweat and Soul, however.
10.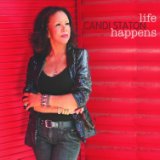 Candi Staton "Life Happens" (MRI)
A sprawling 15 tracks on display here from three different producers. Because of this the album suffers a bit from Multiple Personality Disorder but over all it's got too much good to let the not-so-dandy get in the way. What first caught my attention was that three cuts were recorded at the famous Fame Studios in Muscle Shoals ("Commitment", "Never Even Had A Chance" and "I Ain't Easy To Love") but a couple of these rank among my least favorites. Perhaps because when I hear the words "Fame Studios" I think of all those Clarence Carter sides. Yeah things change I know. "Commitment", for example, is more Rock N' Roll than Soul- more in common with Bob Seger (who I dig when I wanna hear Rock) than Carter. The countrified (in a pop country kind of way) ballad "Never Even Had A Chance" is pretty good but kinda wimpy and overly-AC. Slightly better is the similar, more toned down "Where Were You When You Knew" but when the album moves into more Bluesy territory that's where it shines. The slinky, R&B mover "Beware, She's After Your Man", and mildly Funky "Treat Me Like A Secret" (the guitar lick owes a small debt to David Bowie's "Fame" which owes it's everything to James Brown) are keepers. "Better World Coming" and "Have You Seen The Children" deliver some social commentary. There's a lot to digest here and a little pruning would've made the album more cohesive but it's still Top 10 Retro Soul/Soul Blues for 2014.
---
20 Great Southern Soul, Rhythm & Blues Songs Of 2014
*** in no particular order...
| | | |
| --- | --- | --- |
| Song | Artist | Label |
| "How Come The Dog Ain't Barking?" | Simeo | Simeo Enterprises |
| "I Lost My Baby On Facebook" | Jesse James | Gunsmoke |
| "South Side" | Grady Champion | Waldoxy |
| "My Sidepiece" | Louisiana Blues Brothas | RMG |
| "Arkansas Caramel" | John Cummings | QT |
| "Handy Man" | Uvee Hayes | Mission Park |
| "Looking For A Lady" | TK Soul | Soulful |
| "Bad Mama Jamma" | Nathaniel Kimble | CDS/Kimbarn |
| "If It Ain't Broke" | John Nemeth | Blue Corn |
| "Girl I Want Your Body" | Willie Clayton | EndZone |
| "Why When Love Is Gone" | The Revelations | Red River Ent. |
| "I'm So Glad I Met You" | Theo Huff | Blast |
| "Beware, She's After Your Man" | Candi Staton | MRI |
| "Another Murder In New Orleans" | Bobby Rush | Silver Talon |
| "Eye To Eye" | Lee Fields | Daptone |
| "Love Coupons" | Travis Haddix | Benevolent Blues |
| "Goody Y'all" | Jr. Blue | Royal Studios |
| "It Might Not Be Right" | Ruthie Foster with William Bell | Blue Corn Music |
| "Six Pack Of Common Sense" | Carl Sims | Soul Singer |
| "I'm Taking Out The Trash" | Pat Brown | Hot Spot |
| "The Three T's" | Lacee' | Advantage |