Blues Critic's
Top 20 Southern Soul, R&B Albums Of 2011
1.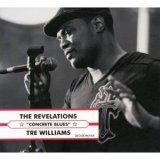 The Revelations Feat. Tre Williams "Concrete Blues" (Nia)

Excellent follow up to "Bleeding Edge". Tre Williams and the Revelations launch another vessel carrying organic Rhythm & Blues manned by living

, breathing, sentient beings. Highlights include Ronnie Lovejoy's "Until You Get Enough Of Me" and the hit "I Gotta Have It" featuring Vick Allen. The thick, bass heavy mix is rather hypnotic. A truly great record.

2.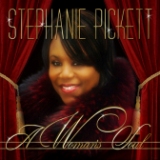 Stephanie Pickett "A Woman's Soul" (Aviara Music)
Pickett's second album is a much better feature for her powerful pipes. Carl Marshall fits her Aretha/Shirley Brown-like sangin' with songs about "A Woman's Soul" if you will. Many songs reveal a confident woman who doesn't shy away from boasting to any trifling wannabe "clean up women". "I'm Takin' My Man Back", "I Always Get The Best Man" and "My Love Is Guaranteed". That's right. You're not taking Stephanie's man and if you do he'll toss you aside and come crawling back to her. In contrast we have "Too Many People" and "When Will You Leave Her?" where she adopts a more vulnerable position. The big hit, however, was "Only Time I Get Lonely".
3.

Lacee "Soulful" (Advantage)
Album number three from one of the top females in the genre. "Move Something" was the hit. "Walk In My Shoes" is a dazzling showcase for Lacee's voice. It's like Anita Baker singing a steppin' song. "Give It To Me" is a sexy bumper and "Hate On Me" mixes some Hip Hop flavoring into Lacee's groove. "Find Somebody" is a gorgeous, sweeping ballad. Yep, Lacee' is definitely "soulful".
4.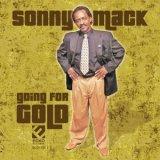 Sonny Mack "Going For Gold" (Ecko)
Impressive debut album by Sonny Mack. Vocally he sounds strikingly similar to former Ecko-ite Carl Sims (who just happens to appear lower on this list). As far as "Going For Gold" it's your usual mix of bumps, blues and slowies Ecko are experts of. What could be Mack's calling card is the midpaced shuffle "Mack The Blues Man" while "La La La", which was obviously nicked from the Delfonics song "La La Means I Love You", has one of the best refrains I've heard all year. I can't get it out me noggin'. Still my favorite has to be the downtempo tears in your beer weepie "Moon Over Memphis".
5.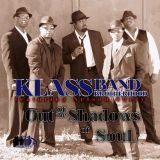 Klass Band Brotherhood "Out Of The Shadows Of Soul" (Neo Blues)
This group lead by Nelson Curry seemed to come out of nowhere. That's what the right song will do and the right song was "Sugaa Shack". They aren't a one hit wonder though. "Olden Days (Make It)" and "Honey Hole" gained some traction. Curry embarked on a solo career after one more album.
6.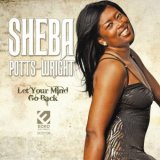 Sheba Potts- Wright "Let Your Mind Go Back" (Ecko)
Unlike most Ecko artists Potts-Wright doesn't pump out an album a year but follows the more common 2 to 3 year intervals between releases. "Let Your Mind Go Back" arrives three years after "I'm A Bluesman's Daughter" and there must be a bottomless well of inspiration Ecko's scribes have access to. Top shelf compositions continue coming like the breezy "Do Me Like You Did Last Night", bumping dancer "Put Your Hands Up" featuring Mr. Sam and bluesy funkster "Boy Toy" with it's jackhammering bassline and whacking drums.
7.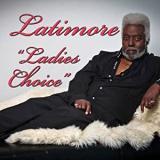 Latimore "Ladies Choice" (LatStone)
Best sounding/produced Latimore album on LatStone- the label he started with the late Henry Stone. It's also the bluesiest. It was a bold move issuing the shufflin' "Bow Wow (I'm An Old Dog)" at a time when down home Blues has fallen out of favor for the slicker R&B-tinted Southern Soul. But it's Latimore so it got played. The album also hearkens back to his 70s albums with it's moody, simmering atmosphere found on tracks like "A Woman's Love" and "Cat Got My Tongue"
8.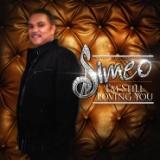 Simeo "I'm Still Loving You" (Simeo Ent)
Simeo is now on his third LP and the quality songs and production we've come to expect from him is on display here. The infectious dance jams "Let's Do This Again" and "Ka Dunk Ka Dunk" featuring Carl Marshall join smooth slow jams like the title cut and "One Thing About". Why Simeo isn't one of the most famous artists in this game is beguiling.
9.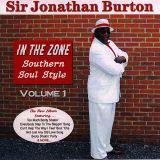 Sir Jonathan Burton "In The Zone: Southern Soul Style Vol. 1" (Aviara Music)
Jonathan Burton sans the "Sir" has been kicking around for years without that hit that would get him noticed. He did have a couple local Carolina hits with "Pouring It On" and "Funky House Party" but it was 2011's delirious club anthem "Too Much Booty Shakin'" that helped him escalate to another level. It wasn't even the best song on "In The Zone". The thumping "Everybody Step To The Steppin' Song", "Can't Help The Way I Feel About Cha" and "Chance Of A Lifetime" stand out.
10.

Ms Jody "Ms Jody's In The House" (Ecko)
Is she one upping Latmore's "My Give A Damn Gave Out"? "When Your Give A Damn Just Don't Give A Damn Anymore" borrows the immortal bassline and even mimics the opening crowd cheers of Betty Wright's "Tonight's The Night" as Ms. Jody delivers a lengthy monologue but sings the refrain. The peppy, push n' pull groove of "Something I Want" features Davis Brinston but it's the brooding, remorseful "I Never Knew Good Love Could Hurt So Bad" and "You Lost A Fortune" (originally-done even better-by mezzo-soprano voiced Lorraine Turner) that will stick with you after the album closes.
11.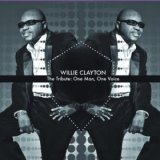 Willie Clayton "The Tribute: One Man One Voice" (Endzone)
There's an oft-used cliché that goes like this "I could listen to (insert singer) sing the phonebook" and you could reasonably say that about Willie Clayton. Of course instead of him reading a menu or a series of fortune cookies he cuts a cache of cover tunes, some he's done before ("Equal Opportunity", "A Woman Was Made To Be Loved"), some classics ("Turn Back The Hands Of Time", "I Believe In You") and even includes a duet with Tyrone Davis that apparently was previously unavailable ("Mine All Mine").
12.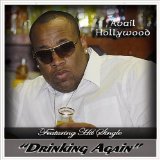 Avail Hollywood "Drinking Again" (Nligtnin/Desert Sound)
Second album by Avail Hollywood made the industry take notice of his Willie Clayton-esque vocal chops and R&B-spiced Southern Soul. "Domestic Love" decries cowardly men who "put their hands on a woman". The sexy "Tung On It" takes Marvin Sease's advice and he even declares "I'm not ashamed anymore" to put his tongue on it. Hollywood adds chocolate to the procedure, however. The hit title cut has Hollywood drowning his sorrow in the bottle. Been there-done that. Hollywood is an artist to watch.
13.

Donnie Ray "Who's Rockin' You" (Ecko)
Ecko album number seven on Donnie Ray boasts two bon a fide Blues songs ("Too Many Mechanics" and "Love Monkey") which gives this outing a refreshing respite from the standard Ray regimen. The glossy Disco-fied title cut was the single.
14.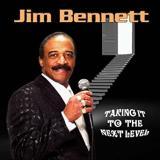 Jim Bennett "Taking It To The Next Level" (Aviara Music)
Longtime veteran of Southern Soul concocts his best album thus far full of party Soul and ballads. Bennett's voice increasingly sounds like Marvin Sease, especially on slower numbers like "It's You I Need" and "Slip Out Tonight" but this LP leans heavy on bumpers including both "The Body Roll" and "Slap It Slap It Slap It Tap It Tap It Tap It", which both received some of the most copious airplay of his career.
15.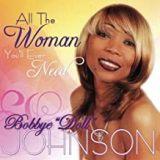 Bobbye "Doll" Johnson "All The Woman You'll Ever Need" (CDS)
Bobbye lost her courageous battle with cancer in 2014 so this was her last full album released during her life (an album entitled "True To You" came out in 2015 containing only 4 unreleased songs and 6 repeats). Johnson was a sweetheart as a person and her persona and singing voice pretty much matched her personality. She wasn't another sexed up, tough talkin', self-proclaimed "bold bitch" like Sweet Angel but somewhat more subtle if not softer. "All The Woman" was mostly produced by Frank McKinney with a few tracks handled by Carl Marshall. The floater "Baby Daddy" became the key song with the memorable refrain: "Thought he was the man I was going to marry/Turned out to be another baby daddy/Now he won't be comin' 'round here no more/Guess I better 411 child support". Another single extracted was "Cheaters Never Win (But They Enjoy The Game A Whole Lot More)" and "Mississippi Hideaway" would make for a shaggable Beach tune.
16.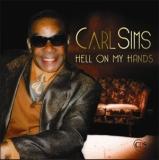 Carl Sims "Hell On My Hands" (CDS)
"Hell On My Hands" is on this list due to the strength of about half this album. The title track creates enough drama to be an actual domestic discord 911 call aided by dirty guitar and the claustrophobic atmosphere created by the deliberately muddy mix. Sims' vocal is as convincing as humanly possible here and his rich voice wrings every ounce of sentiment out of the other downbeat songs "Go On", "New Address, "Just One Night" and "Still The One". Unfortunately the attempts at dance tracks ala "Sugar Daddy" and "Trail Ride" fall flat. Over all it's still worth having in your collection.
17.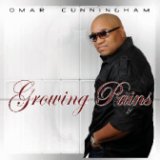 Omar Cunnigham "Growing Pains" (Soul1st)
"Growing Pains" didn't contain one of Cunningham's drop dead immaculate songs in the vain of "Check To Check", "I'll Get By" or "My Life" but was nevertheless a sturdy set of groove-laden Soul Blues. The album's first single, "I'm You Maintenance Man", is a hard-hitting midpaced Blueser that I believe is an indirect response to Uvee Hayes' "Maintenance Man". Meanwhile "Let Me See You Shake Your Jelly" and the Simeo-parented "What You Want With My Moma" are fun.
18.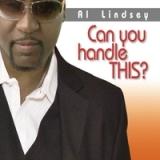 Al Lindsey "Can You Handle This?" (Pulsating Music)
Husky-voiced Al Lindsey is another one of those underrated artists making great music without the benefit of an established record label or even a promotional budget. "Can You Handle This?" features first rate Urban AC tracks like "Tick Tock", "Keep On Getting It On" and the title track.
19.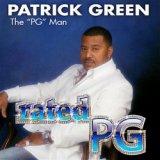 Patrick Green "Rated PG" (Across The Board)
On his first album of all new material in five years ("Popcorn Man" was a "best of" containing only the new title cut) The "PG Man" is the latest artist to be given the Carl Marshall treatment. "Short Stack", "Old Skool", "Man On A Stage" and the title track were released as promotional singles. "Shake It" features Mel Waiters.
20.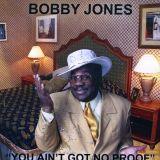 Bobby Jones "You Ain't Got No Proof" (Desert Sounds)
Bobby Jones released a smokin' straight up Contemporary Blues album entitled "Comin' Back Hard" for Delta Groove Prod. in 2009 but he hasn't given up on Southern Soul. Pete Peterson's Desert Sounds has started out with a flurry of albums on Chuck Roberson, Ghetto Cowboy, Charles McCormick, Clay Hammond and Avail Hollywood re-issues and this Bobby Jones release. The programmed music is the same on all the albums sans Hollywood's: Gurgling bass, percolating percussion, keyboard horns, drum tracks by a fellow who goes by "Smidi". It's snappy stuff even if it isn't as huge sounding as I would wish.
Blues Critic's
Top 10 Retro-Soul/Soul Blues Albums Of 2011
1.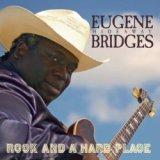 Eugene 'Hideaway' Bridges "Rock And A Hard Place" (Armadillo)
New Orleans native Bridges' professional career began in earnest when he briefly joined The Mighty Clouds Of Joy. It was short lived as he moved to Houston and became a police officer before going on the road with Big Joe Turner's Memphis Blues Caravan in the 90s. He then formed his own band and released his first album in 1998 ("Born To Be Blue") and has been recording ever since. "Rock And A Hard Place" contains both rollicking Texas-styled boogie, jump and more importantly horn-backed Memphis Soul Blues goodness like "I Can Never Forget". "It Will Not Stop", "Dance With You" and the Beachy "I'm Holdin' On". This by far has the most Soul content of any of his LPs. Everything he does on this album he nails the landing for tenner. This album is a joy to listen to. Just don't play it around me 'cuz I'm liable to sing along with every cut! Now I'm none too shabby at singing but Bridges is better.
2.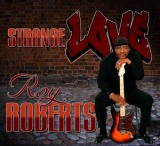 Roy Roberts "Strange Love" (Ocean Beach)
Roberts is rightfully highly acclaimed and has quite an impressive catalog built up on his own Rockhouse Records. In addition to his own real deal Soul Blues albums he produced key albums on Chick Willis, Floyd Miles, Eddie Floyd, Skeeter Brandon and others. "Strange Love" features a huge Beach hit in "Wait For Me" and the opening track "My Love Bone" is a rare foray into dance music for Roberts. The Funky programmed drum pattern and synth horns work surprisingly here. Not to worry the rest of the album is bass, horns n' slippery guitar and hooks galore.
3.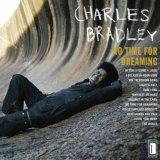 Charles Bradley "No Time For Dreaming" (Daptone)
Bradley spent a good deal of his career as a spot on James Brown impersonator under the name "Black Velvet" and vocally the similarity is undeniable. He was discovered by Daptone Records in the early 00s who re-issued some of his recordings on vinyl but "No Time For Dreaming" was his first proper album. It's a marvelous throwback Soul/R&B album hearkening the 60s and 70s and the critical acclaim was off the charts. So much so in 2012 a documentary titled "Soul Of America" featured a piece on Bradley's history. "Dreaming" features 8 co-writes by Bradley of it's generous 14 tracks. Retro-Soul just doesn't get better than this.
4.

Travis 'Moonchild' Haddix "Old Man In Love" (Benevolent Blues)
"The Moonchild" seems especially inspired on this new set of originals. The hard-hitting R&B stomper "She Hit A Grand Slam", the herky jerky, slippery "Too Narrow", the BB King-like downtempo numbers; "Stankin' Thankin'", "Dreamed I Was Dreaming", and two new risqué numbers Haddix is famous for. We have "Stiff Stuff" where the now elderly Haddix complains that all his joints and muscles are stiff except where he wants it to be and "Cialis before I See Alice" speaks for itself. This is one of the essential Haddix albums.
5.

Grady Champion "Dreamin'" (GSM Music Group)

The Mississippi juke joint Blues of Champion slowly built his reputation leading to this breakout album. He won the 26th International Blues Challenge in 2010 and his profile had raised sufficiently for "Dreamin'" to get the attention it deserved. "Make That Monkey Jump" became a considerable chitlin' circuit hit- the Southern Soul market embraced heartily, likely boosted by Jackson, Mississippi's WMPR. Elsewhere he delivers "Thank You For Giving Me The Blues", which sounds like ZZ Hill doing an Albert King downtempo Blues. Showing versatility he also includes a AC/Pop ballad "Weight Of The World" and "Cross That Bridge" employs a Reggae rhythm.

6.

Johnny Rawls "Memphis Still Got Soul" (Catfood)
The always reliable Rawls (and Catfood Records label) is back with another batch of Memphis Soul/Blues. Highlights this time include the Memphis-tribute title track, "Burning Bridges", actually every cut could be highlighted. The last track "Love Stuff" is a delectable Clarence Carter/'Slip Away" homage.
7.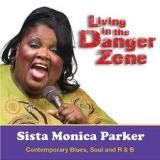 Sista Monica Parker "Living In The Danger Zone" (Mo Muscle)
Sadly this terrific record became the last collection of original recordings released while Parker was living (she passed in 2014 at age 58). She released her homage to the "great Blues women that have influenced my writing and singing" called "Soul Blues & Ballads" in 2012. "Danger Zone" features her high energy Funky R&B, Blues shuffles and Gospel-inspired Soul.
8.

The Butanes featuring Willie Walker "Long Time Coming" (Haute)
Perhaps due to falling back into the shadow of dynamite vocalist Willie Walker The Butanes themselves take top billing on this, their last t date with Walker. 16 slices of gritty R&B/Soul/Blues. 5 of the 16 originals feature Michael B. Nelson's big band arrangements and 10 horns. The Butanes evolved from the Soul Revue formed in December of 1987 when the Butanes added three horns, three vocalists and play a long set of deep soul for a Christmas extravaganza at the Cabooze bar in Minneapolis.
9.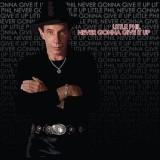 Little Phil "Never Gonna Give You Up" (Ferocidi)
In reviewing Little Phil Ferocidi's first LP, "Out Of The Shadows" in 2006 I wrote: "Now he may look a bit like a country singer but "Little Phil" is big on soul music....Phil sings his heart, nay soul, out with a voice that reminds me a bit of Don Henley or Joe Walsh singing deep soul... and he sells it". Well, "Never Gonna Give You Up" is even better. Once again Rick Phillips is on board and pens six of the twelve tracks including the great "Grown Folks" where he wants us to "party like grown folks" with "Southern Soul and Down Home Blues". This is notable if only for the fact Little Phil is one of few Caucasian artists to delve into and use this Southern Soul term "Grown Folks Music" made famous by Bigg Robb and Carl Marshall. Phil even covers SS favorite Theodis Ealey ("You're On My Mind"). "I Am The Blues" is another knockout. Highly recommended!
10.

Betty Wright & The Roots "Betty Wright: The Movie" (S-Curve)
Surprising and occasionally superb comeback by the "Clean Up Woman". Lots of guests like Lenny Williams, Snoop Dogg, Joss Stone, Lil' Wayne, Lenny Williams but other than Williams (on "Baby Come Back") are pretty much superfluous. The set even includes a sequel to "Tonight's The Night" plaintively titled "Tonight Again". Love the classic Soul nods ("Old Songs") but can do without the Hip Hop guests spots. Nothing against rap but they just feel tacked on ("Real Woman", "Grapes On A Vine"). Can't hardly blame her since Hip Hop is king of the hill at the moment.
---
20 Great Southern Soul, Rhythm & Blues Songs Of 2011
*** in no particular order...
| | | |
| --- | --- | --- |
| Song | Artist | Label |
| "If You Only Let Me Kick It Witchu" | Mister Zay | CDS |
| "Sugaa Shack" | Klass Band Brotherhood | Neo Blues |
| "Take What's Left Of Me" | Bobby Conerly | Aviara Music |
| "Grown Folks" | Little Phil | Ferocidi |
| "Too Much Booty Shakin'" | Sir Jonathan Burton | Aviara Music |
| "The Crying Zone" | Bigg Robb | Over 25 |
| "Got No Curfew" | Mel Waiters | Brittney |
| "When Your Give A Damn Don't Give A Damn No More | Ms Jody | Ecko |
| "Do Me Like You Did Last Night" | Sheba Potts-Wright | Ecko |
| "I'm Still Loving You" | Simeo | Simeo Ent/CDS |
| "Sexy Feeling" | Frank-O Johnson | Phat Sound |
| "In Love By Yourself" | Charles "Big Daddy" Stallings | Tajeria |
| "Too Many People" | Stephanie Pickett | Aviara Music |
| "Gone On Pt 2" | Larry Shannon Hargrove | Globe |
| "Hell On My Hands" | Carl Sims | CDS |
| "Her Heart Belongs To Only You"/"La La La" | Sonny Mack | Ecko |
| "Make That Monkey Jump" | Grady Champion | GSM Music Group |
| "Cialis Before I See Alice" | Travis Haddix | Benevolent Blues |
| "Slow Grindin'" | Theodis Ealey | Ifgam |
| "Red Dress" | Hog Pin | Brittney |
| "I Gotta Have It" | The Revelations feat. Tre Williams with Vick Allen | Decision |