Blues Critic's
Top 20 Southern Soul, R&B Albums Of 2010
1.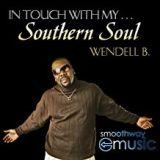 Wendell B "In Touch With My Southern Soul" (Smoothway Ent.)

Wendell B(rown) does a very R&B-flavored Southern Soul and by the time this record dropped (simultaneously with the more R&B-leaning "Back To Bidness") Brown was already well-known for his deep, smooth baritone that may remind one of Luther Vandross mated with Will Downing with a hint of Barry White. After releasing one record as Wendell Brown he began being noticed in 1995 as just Wendell B. for "Good Times", then his reputation cemented with "Time To Relax: Love, Life & Relationships" but "In Touch With My Southern Soul" is hands down his most prosperous this far.

2.

Bigg Robb "Soul Prescription" (Over 25 Sound)

Bigg Robb writes a sequel to "Good Lovin' Will Make You Cry" titled "The Crying Zone" and professes his "Moscato Love" on this powerhouse album of 18 tracks. Fun tracks like the Zapp Funk of "So Delicious" fills the prescription and can cure what ails ya.

3.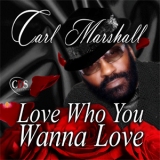 Carl Marshall "Love Who You Wanna Love" (CDS)
Carl Marshall is on top of his game. His signature song "Good Lovin' Will Make You Cry" gets an update graced by the vocals of Rue Davis, titled "Good Lovin' Testimony". But the centerpiece of the album is "I Lived It All". The song made it's first appearance in 2002 on Marshall's "This Is For Grown Folks" but it was given proper attention this go 'round, even being released as a single. Another highlight is the David Brinston guest vocal on "Let's Dance Let's Shag", another song Marshall tweaked and gave a new home (it was first released as "Let's Dance" released on his rare "Let's Dance" CD).
4.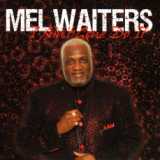 Mel Waiters "I Ain't Gone Do It" (Waldoxy)
Waiters' last album for Malaco maintains the high standards already established. The hits this time are "Everything's Going Up", "Bar-B-Cue", "Down Home People" and the title track.
5.

David Brinston "Beat It Up" (Ecko)

Aw David Brinston. One of the most iconic voices of modern Southern Soul. This album's so energetic and overflowing with hooks I have a kink in my neck from bobbing my head and my toes are cramping from tapping. Immense dance tracks like the title cut, "Booty Humpin; Grind", "Bounce That Booty" and "Bus Stop" are pure ear candy. The album mercifully lets you catch your breath on the slow, boiling "Back On The Backstreets" and the midpaced "I'm A Reformed Cheater".

6.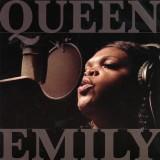 Queen Emily "Queen Emily" (Malaco)
Released stateside in 2011 but first released overseas in 2010 so on this list it belongs. Emily was a contestant on the TV show "America's Got Talent". which lead to her signing with Malaco Records. The album features her versions of some significant songs already in the Malaco catalog ("Still Crazy", "Going Crazy") as well as classic covers ("Use Me", "No Easy Way To Say Goodbye"). For me George Jackson's ballad "Throw Away Me" is the highlight.
7.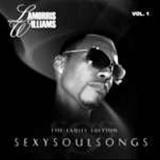 LaMorris Williams "Sexy Soul Songs" (Rocks Landon)

Appropriate title to this Contemporary R&B drenched Soul album full of slick rollers and slinky slow jams produced bass-heavy and fat. This is baby makin' music for 'grown folks". The big hit was "Impala" followed by the dancers "Stroke It With A Motion" and "Make Your Body Roll". The songwriting is top notch with no bum tracks.

8.

Luther Lackey "The Preacher's Wife" (Ecko)
The ridiculously-underrated one comes back strong with another slab of taboo-busting brilliance. The centerpiece of the album is "It Ain't Easy Being The Preacher's Wife", which gives a voice to that dirty preacher's other half. Another cheating-themed song "If She's Cheating On Me I Don't Want To Know" draws it's inspiration musically from Joe Tex ("Ain't Gonna Bump No More") and features a strong, singable refrain. This should have been a hit. The slowie "What It Takes To Get Her Is What It Takes To Get Her" is vintage Lackey.
9.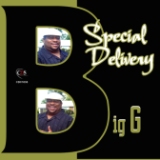 Big G "Special Delivery" (Stone River/CDS)
Best album thus far benefits from better production and mastering. "Pop That Thang" has quite the thump to it, very infectious. The characteristic slowie "Misunderstood" is becoming one of G's best known songs. G's pinched, melancholy voice is so natural and fitting on this song it reaches perfection. Perhaps nobody- maybe not even his biggest influence Roy C- could do it better.
10.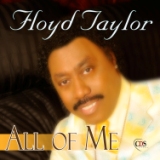 Floyd Taylor "All Of Me" (CDS)
This album was somewhat controversial with some critics and disc jockeys when it first dropped since Taylor moved further away from horn-fueled greatness of his Malaco albums (and his father's sound) but in reality Taylor had already started moving further into contemporary R&B with "You Still Got It" (both the song and album). Perhaps tracks like "I'm 'Bout It 'Bout It" sounded more like young R&B rather than Adult Contemporary but the quality of the music won out as four songs received maximum exposure. "All Of You, All Of Me", "Baby I Love You", "Cut To The Chase" and "'Bout It". A fifth song, "I Like The Way" became a hit when remixed for the "Deluxe" version of this album. Half the album was written and produced by Simeo.
11.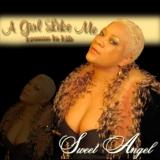 Sweet Angel "A Girl Like Me" (Ecko)
The title cut is a fascinating tale (tall tale) about a younger Sweet Angel trying to be one of Bobby Rush's famed big booty dancers (see Bobby Rush concert review here). The song apes the groove of "Sue" but turns out Angel was initially too young (at 25) but 10 years later Rush said she was old enough but "too little" (at 155 lbs). The story has a happy ending when Angel opened up for Rush years later and got to show off her talent to Rush. "Bobby Rush, don't you wish you had a girl like me?". After that brief dip into Funk the remainder of the album is made up of above average midpaced Southern Soul and slowies.
12.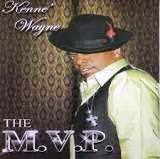 Kenne' Wayne "The MVP" (G Street)
Following the demise of the Goodtime Records label Wayne finds himself it DIY territory with "The MVP". "Ride It Like A Cowboy" may just replace "The Licka Sticka" or "The Party Ain't Over" as Wayne's signature song. The song was huge especially in Louisiana. We get three versions here (regular, zydeco version, slide version). Other key tracks are "Wutang" and "Could You Be A Hater".
13.

Walt Luv (aka Walt Love) "New Millennium Blues" (Monkey Wrench)
Luv has a smooth voice reminiscent of Tyrone Davis and this is his best selection of tracks thus far. There's only a handful of new cuts ("I Wanna Come Back", "Girl I Really Need You", "I Can't Win For Losing", "Footprints In The Sand") mixed with his "hits" like "She Threw A Monkey Wrench In My Game" (also known as "I Had To Change") and "Somebody To Call My own".
14.

Will Easley "Smokin'" (CDS)
Easley's second album is loaded with dance cuts like "Work With It", "Wiggle When She Walk", "Back In the Mood" and "Big Girls Ain't Moody" It is apparent the aim was to up the ante on upbeat Southern Soul songs curtailing the smooth Urban AC that dominated his debut. That said the best song is the slow "Damn Fool".
15.

Calvin Richardson "America's Most Wanted" (Shanachie)
Like Lenny Williams Richardson is a mainstream R&B artist that has also dipped his toe into the Southern Soul pool. He teamed up with noted record promoter David Austin aka "Team Airplay" to infiltrate this market with an album that makes no concessions to the sounds he would be competing with. This Top 20 already includes the very R&B-flavored album by LaMorris Williams. The Southern Soul market really is quite inclusive to begin with. Along with the traditional down home blues and Memphis-influenced Soul it incorporates Bobby Rush's folk-funk stylings and even the Hip Hop leanings of a Black Zack. In the end longtimers will say it's all "still called the blues". "America's Most Wanted" Urban Adult Contemporary music lushly produced and easy on the ears. "You're So Amazing" was the lead single.
16.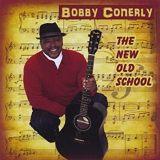 Bobby Conerly "The New Old School" (Aviara Music)
Former songwriter in the Malaco/Waldoxy stable gets his highest profile as a recording artist with this effort. As expected these are well-written songs and Conerly has an authentic bluesy singing voice that proves he could have stepped up as an artist years ago (Conerly did self-release a couple albums like "7 Come 11" but they were largely ignored).
17.

Earl Gaines "Good To Me" (Ecko)
Gaines passed way before sessions for his second Ecko album were wrapped up but label boss John Ward was able to piece a mighty fine album together from the new tracks that were finished ("You've Been Good To Me", "I'm Throwing In The Towel", etc.) some outtakes I'm guessing (due to the production style) procured from Gaines' longtime collaborator Ted Jarrett ("I'd Like To Try It One More Time", "It Ain't Easy To Tell The One You Love Goodbye"), and alternate versions (different mixes) of a few tracks from "Nothin' But The Blues". Both "Let's Call A Truce" and "If I Could Do It All Over" are presented without synthetic horns and come off even more moving and Soulful than before.
18.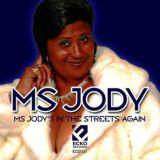 Ms. Jody "Ms Jody's In The Streets Again" (Ecko)
Now she's in the streets and has sex on the brain (more than usual that is). "Lick If You Can't Stick" gives dudes with E.D. issues some advice how to still please Ms. Jody. On the bumper "Tell Me When You Want It" she's ready to go and kinda answers it for herself with "I Wanna Make Love Tonight". Why is our gal so hot to trot? Well, "Ms Jody's In The Streets Again" because of her most recent, no-good man. She's more tender on the sweet ballad "You Had It All", however.
19.

Denise LaSalle "24 Hour Woman" (Malaco)
The Queen's last album is a good but not great one. For some reason it does not feature the 100% live full band production Malaco is known for but instead features some MOR programmed tracks. Still it is Denise LaSalle so it has to be good. The first release was "Cheat Receipt". Much better are "Home Wrecker", "Too Many Women" and the downhome Blues "You Put One Over The Fence"
20.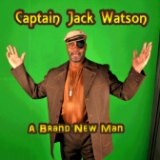 Captain Jack Watson "Brand New Man" (CDS)

Debut album from Dallas' own Captain Jack Watson boasts some greats songs from producer Carl Marshall such as the Billy Soul Bonds-like "I'm In Love With A Woman Other Women Talk About". More chivalry is found on "The Power Of A Man Is The Strength Of A Woman" and Watson is a "Brand New Man" thanks to his woman's love. Watson has a strong baritone that excels the most on slow jams.

Blues Critic's

Top 10 Retro-Soul/Soul Blues Albums Of 2010

1.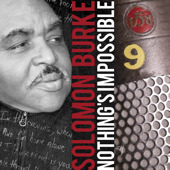 Solomon Burke "Nothing's Impossible" (E1)

Burke's comeback that began with the phenomenal "Please Don't Give Up On Me" shows no sign of stopping on this equally magnificent new LP produced by Willie Mitchell. Gospel-influenced R&B and Deep Soul by a gifted singer. What's even more impressive is most of these songs are newish rather than classic covers. Mitchell either wrote or co-wrote nine songs while Burke penned three, two with Mitchell. But speaking of covers it must be magic or something else other-worldly that enables Burke to turn Ann Murray's maudlin "You Needed Me" into a bittersweet downtempo Soul song.

2.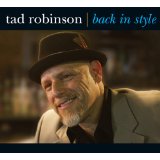 Tad Robinson "Back In Style" (Severn)
It's Tad Robinson and Severn Records, what could go wrong? Nothing does as this is yet another richly created set of Soul and Blues we've come to expect. Robinson's yearning, elastic vocals are in full force and supported by some excellent songs. My pick is "Sunday Morning Woman" written by Robinson, Steve Gomes and Keven Anker. Gorgeous horns and slippery organ that shows opposites do attract or more accurately a good woman carries the weight neglected by a "Saturday night man". What a song and what a vocal performance. In any other year this would be number one but...... Solomon Burke with Willie Mitchell happened so.....
3.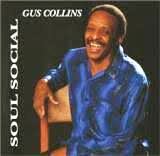 Gus Collins "Soul Social" (Bonedog)
Bonedog Records was firing on all cylinders at this point and Gus Collins hops in behind the wheel of an ideal vehicle for his high octane soul testifying. Songwriter/bassist Mike Sweeney fits Collins with 10 originals (of 13 total) brimful of Funky R&B, a torchy ballad or two and oodles of shuffle bumping Soul with resplendent horns, organ and flawless rhythm. It just flat out bad luck that Bonedog began producing this authentic, classic live instrument greatness just as record sales began to plummet at a precipitous rate yearly. If this fabulous label has managed to break even it would be heartening.
4.

Charles Walker "Soul Stirring Thing" (Blues/SPV )

After the disappointing "Still Finding My Way" Walker returns with a stronger set of songs and in tip top shape vocally. He also moonlights singing for the Funk outfit The Dynamites but this album returns him to the Deep Soul n' Blues of the miraculous "Number By Heart". That album's producer Fred James is back on board and co-wrote most of the songs including a few with Walker. There's also a great Tom Waits cover ("San Diego Serenade")

5.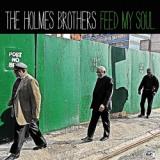 The Holmes Brothers "Feed My Soul" (Alligator)

Pop singer Joan Osbourne of "One Of Us" may be a surprising producer for the Holmes Brothers' latest. In truth Osbourne's first love is Rhythm & Blues, even touring with the Funk Brothers and being in the documentary film about the legendary Motown sidemen, "Standing in the Shadows of Motown". She also produced the previous Holmes album "Speaking In Tongues" so well here she is for an encore. Brother Wendell Holmes wrote seven tracks while Sherman Holmes scribed three. Rustic, Gospel-infused Soul, Rhythm and Blues. The group would record one more album prior to Wendell's death in 2015.

6.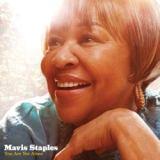 Mavis Staples "You Are Not Alone" (Anti/Epitaph)

A benevolent trend continues with modern day producers and labels signing classic Soul & Blues singers to do a "cutting edge" album of gritty, rootsy Soul or Blues music or in Staples' case definitely Gospel-infused Soul. Wilco's Jeff Tweedy produced and created an understated, subdued backdrop for Staples' still emotive vocals.

7.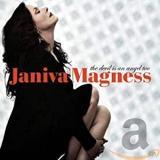 Janiva Magness "The Devil is An Angel Too" (Alligator)
Magness dives head first into R&B/Soul and comes off natural and confident. The song choices range from familiar cover tunes ("I'm Gonna Tear My Playhouse Down", "Slipped, Tripped, Fell In Love", "End Of Your Road") to some unexpected turns (Nick Lowe's "Homewrecker" is a great pick). Vocally, Magness flexes her muscles and shows her versatility.
8.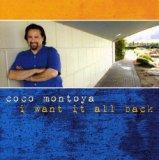 Coco Montoya "I Want It All Back" (Ruf)
Montoya was mentored by the great Albert Collins who actually tapped him as a drummer in the mid 70s before teaching Montoya Collins' distinctive guitar style. He is also played with John Mayall before stepping out as a solo artist 1995 when he won the W.C. Handy Award for "Best New Blues Artist". Vocally Montoya has a mellow, soulful timbre (somewhat reminiscent of Glenn Frey) so the hefty amount of Soul-Blues on this album is fitting. It's the smooth, breezing kind- more Beach than Stax- but he ain't afraid to Funk it up at times as evidence by "Don't Go Makin' Plans".
9.

Daddy Mack Blues Band "Bluesfinger" (Inside Sounds)
Fairly standard roadhouse lump-de-lumps and shuffles with one great slow Soul song ("Can't Make It Without Your Love"). The title cut is a dynamite instrumental (mostly) featuring labelmate Billy Gibson
10.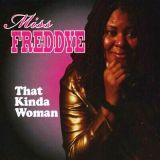 Miss Freddye "That Kinda Woman" (Bonedog)
Bonedog Records' second entry in this Top 10 is from Pittsburgh's Freddye Stover aka Miss Freddye though I would have guessed New Orleans or Chicago if I didn't know better. That's the sound n' style of much of this rollicking set. Tellingly there's even a Willie Dixon cover ("Instant Everything") but Ace songwriter Mike Sweeney again shoulders most of the songwriting chores and the songs are treated to the no holds backdrop the label is known for. Long live Bonedog.
---
20 Best Southern Soul, Rhythm & Blues Songs Of 2010
*** in no particular order...
Song
Artist
Label
"I Lived It All"
Carl Marshall
CDS
"I'd Rather Be Myself Then Be Unhappy"
Sweet Angel
Ecko
"Now I Know What"
Bobby Conerly
Aviara Music
"What Do The Lonely Do"
Joy
EWE
"I'm In Love With A Woman Other Women Talk About"
Captain Jack Watson
CDS
"Forever Young"
Gregg A. Smith with Bobby Rush, Lucky Peterson & Carl Marshall
CDS
"Am I Mr. Right?"
William Bell
Wilbe
"Sunday Morning Woman"
Tad Robinson
Severn
"Can't Make It Without Your Love
Daddy Mack Blues Band
Inside Sounds
"Baby Daddy"
Bobbye "Doll" Johnson
CDS
"I Can't Go On Mrs. Jones"
Cicero Blake
CDS
"Everything's Going Up"
Mel Waiters
Waldoxy
"$100 Bill"
Joe "Blues" Butler
Nikkie
"Slap It Slap It Slap It Tap It Tap It Tap It"
Jim Bennett
Aviara Music
"A Girl Like Me"
Sweet Angel
Ecko
"Johnny Walker Red"
Billy Ray Charles
Waldoxy
"Hurry Back Home"
Vel Omarr
self
"

You Got To Love Me To Put Up With Me

"
Gerod Rayborn
New Groove
"Sweet Curvacious Love"
Theodis Ealey
Ifgam
"Get Out"
Pat Cooley
L & L
"Haters Gone Hate"
TK Soul Omar Cunningham Vick Allen
self