Best Southern Soul/R & B Album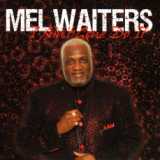 Mel Waiters "I Ain't Gone Do It" (Malaco)
Mel Waiters returned in 2010 with his first LP in 4 years and the title cut spent the better part of a year on top of Southern Soul playlists. Also included on the album was the 2009 hit "Everything's Going Up". Other albums that nearly won were runner-up Wendell B's "In Touch With My Southern Soul" (one of two new sets he released in 2010), Floyd Taylor's "All Of Me", Mr. Sam's "Love Attack" and Reggie P's self titled album (aka "Rude Boy Of Southern Soul")
---
Best Soul Blues Album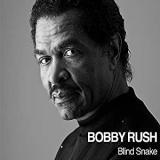 Bobby Rush "Blind Snake" (Deep Rush)
Bobby Rush continued his winning streak with the funky blues set "BLIND SNAKE" in 2010. Other contenders: BACK IN STYLE Tad Robinson ,I'M SATISFIED Cicero Blake, GOOD TO ME Earl Gaines ,LIVIN' THE BLUZ Diedra ,INSIDE OUT Tutu Jones , COOKIN' IN MOBILE Robert Cray ,IF I'M ONE, YOU'RE ONE TOO Travis Moonchild Haddix ,JUST FOR YOU Darrell Nulisch & runner-up DRUNK, BUSTED, DISGUSTED & CAN'T BE TRUSTED Billy Ray Charles
---
Best Southern Soul/R & B Song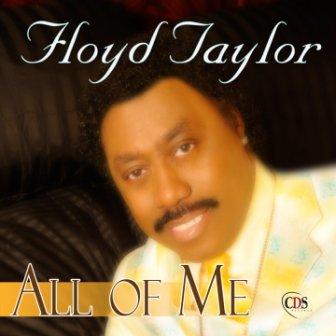 "All Of You, All Of Me" by Floyd Taylor (CDS)
Following in the footsteps of past terrific ballads like "Baby I've Changed" and "You Still Got It" Floyd Taylor delivered another with "All Of You, All Of Me", which seems to get better with each listen. Runner-up: "P's & Q's" by Reggie P & Sir Charles Jones. Not far behind were "Family Reunion" by Bigg Robb, "Good Lovin' Testimony" by Carl Marshall, "Impala" by Lamorris Williams and runner-up "I Ain't Gone Do It" by Mel Waiters
---
Best Slow Jam
"P's & Q's" by Reggie P & Sir Charles Jones (Rude Boy)
They faced stiff competition but the superstar combo Reggie P & Sir Charles Jones, who hipped the fellas to stay on their "P's & Q's" , topped hit songs by Carl Marshall, Willie Clayton, Carl Sims, Wendell B. and runner-up Floyd Taylor
---
Best Dance Or Funk Song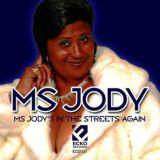 Ms. Jody "The Bop" (Ecko)
The closest of all races Ms Jody's "The Bop" bests Kenne' Wayne's "Ride It Like A Cowboy" by only 26 votes (out of more than 12,000 cast) and Will Easley's "Wiggle When She Walk" by 37 votes. "Cowboy" benefited from a "zydeco version" that was white hot in Louisiana. Other dance songs that proved popular were Sir Jonathan Burton's "Too Much Booty Shakin'", Jim Bennett's "Slap It Tap It" & newcomer Ghetto Cowboy's "Pop A Pill"
---
Best Down Home Blues Song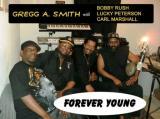 "Forever Young" by Gregg A. Smith, Bobby Rush, Carl Marshall, Lucky Peterson (CDS)
This was a GREAT year for "Down Home Blues" with popular outings by Ms Jody ("Ms Jody's In The Streets Again"), runner-up Denise LaSalle ("I'm A 24 Hour Woman"), Nellie Tiger Travis ("Before You Grab This Tiger By The Tail"), "100 Bill" by Joe Blues Butler (an overlooked gem that was hot in Memphis), Billy Ray Charles ("Johnnie Walker Red") & Cicero Blake's updated version of his classic "Dip My Dipper (What You Say)". Nevertheless, it was Gregg A Smith's instant classic "Forever Young" that took the prize, a duet featuring Bobby Rush, Carl Marshall & Lucky Peterson.
---
Best Vocal Performance FEMALE

Denise LaSalle on "I'm A 24 Hour Woman" (Malaco)
After three strong discs with Ecko Denise LaSalle returned to Malaco Records. The title track to her first album back was picked for Best Vocal Performance Female. Two current Ecko artists Ms Jody (Runner-up) and Sweet Angel were not far behind. Other nominees included Nellie 'Tiger' Travis, Bobbye "Doll" Johnson, Pat Cooley, Stephanie Pickett, Uvee Hayes, Lacee & Karen Wolfe.
---
Best Vocal Performance MALE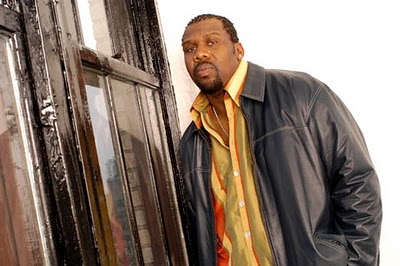 Wendell B on "Mississippi Girl" (Smoothway Ent.)
The man who calls himself the "new Luther Vandross" released two new albums in 2010. Hit songs included "The Best Time Of My Life" and "Mississippi Girl" for which he won this award. The nominees feature a great list of singers: Runner-up Floyd Taylor, J. Blackfoot, Carl Sims, Lenny Williams, Sir Charles Jones, Calvin Richardson, Jerry L, Reggie P & Rue Davis
---
Best Performance By A Duo Or Group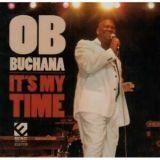 O.B. Buchana & Mr. Sam for "Did You Put Your Foot In It" (Ecko Records/Lifetime Lover)
Reggie P was nominated in five categories and nearly won every one of them. He and Sir Charles Jones were runners-up with their duet "P's & Q's" in a field that included such stellar collaborations as Willie Clayton with Dave Hollister, Charles Wilson with Willie Clayton, Carl Marshall with Rue Davis, Gregg A. Smith with Bobby Rush & others but O.B. Buchana & Mr. Sam were victorious.
---
Best New Artist

Ghetto Cowboy
As always Best New Artist is the most hotly-contested and the category that receives the most votes. 2010 was no different. Runner-up Captain Jack Watson, Falisa JaNaye, Certified Slim, Mr Ivy & Black Zack were all within 50 votes of this year's winner Ghetto Cowboy. Other strong finishers were Hog Pin, Reggie Sears, Columbus Toy & Ladi Khandi.
---
Best Record Producer(s) Of The Year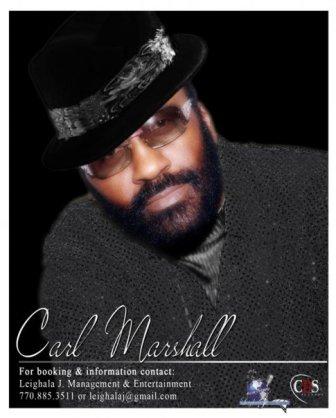 Carl Marshall
Two years in a row for Mr. Carl Marshall who produced albums by himself, Charles Wilson, Stan Mosley, Cicero Blake, Chuck Roberson, Gregg A. Smith & more. As always there was plenty of strong contenders. Runner-up Mel Waiters who produced himself, Hog Pin, Chandra Calloway and a track on Charles Wilson. Simuel Overall produced the hit album by Floyd Taylor & tracks by Lee Shot Williams, Earl Duke & others. Frank McKinney produced his own band Heart 2 Heart Band, Pat Cooley & songs by Bobbye "Doll" Johnson. Eric P was responsible for music by Lee Shot Williams, Will Easley, Earl Duke and Willie B and of course Ecko's John Ward produced another slew of albums for his Ecko Records label.
---
The BLUES CRITIC staff pick...
SOUTHERN SOUL ARTIST OF THE YEAR
Mel Waiters
This was a tough call. Both last year's pick Carl Marshall and 2006 pick Willie Clayton could easily have been chosen again this year but we feel Mel Waiters had a very positive impact on the genre with a number 1 song, number 1 album, production credits for newcomers Hog Pin, Chandra Calloway & Certified Slim and live performances. Carl Marshall was the top record producer and scored hits with "Good Lovin' Testimony" and "I Lived It All". Meanwhile Willie Clayton released two best selling albums in 2010.