Blues Critic's
Top 20 Southern Soul, Rhythm & Blues Albums Of 2009
1.

Charlie Jones "The Ultimate Charlie Jones" (Ambush)
Despite the title this isn't a "greatest hits" album but an all new collection of modern day Southern Soul. This is of the "deep" variety with none of those contemporary R&B/Hip Hop flourishes becoming increasingly popular. It's a damn shame Jones isn't more well known. It may be old fashioned but it's timeless.
2.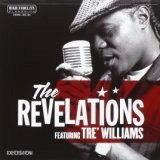 The Revelations featuring Tre Williams "The Bleeding Edge" (Traffic Ent.)
A rarity these days. An actual classic Soul-styled group rather just a singer. Of course vocalist Tre Williams does receive additional billing. This tight set features all live instruments, plenty sweaty Rhythm And Blues and old school soul arrangements. "Everybody Knows" was the big hit off this album. (The Revelations recorded one more album with Williams ("Concrete Blues") before continuing on without Williams for the decent "The Cost Of Living". Meanwhile Williams went straight into modern Southern Soul on his very successful "Chocolate Soul" in 2017).
3.

Shirley Brown "Unleashed" (Malaco)
Shirley doesn't record very often (this is only her 3rd this decade) but when she does the results are always exceptional. Phenomenal voice that occasionally brings to mind the one and only Aretha. "Unleashed" features a great track written by Luther Lackey ("Ain't Gonna Get No More Of My Love"). This album was voted "Best Southern Soul/R&B Album" in the 2009 Blues Critic Awards for Southern Soul/R&B.
4.

Carl Marshall "Look Good For You" (CDS)
I think it's fair to say Marshall is the new philosopher of Soul. No one puts as many messages in their songs as Marshall. Songs like "Leave That Man's Wife Alone", "Pull Them Pants Up", "Don't Let Love Turn To Hate" and the title track all resonating with fans. "Ladies Know Your Worth" was an ahead of it's time song about female empowerment.
5.

Vick Allen "Truth Be Told" (Soul 1st)
Vick Allen enjoyed an almost Michael Jackson-like string of hits starting with "Truth Be Told" and especially the follow up "Soul Music". Just like MJ's "Thriller" & "Bad" delivered Top 10 hit after Top 10 hit in Pop, "Told" resulted in no less than five songs charting Top 10 Southern Soul charts. It's rare for an album in this genre to be rolled out the way "Told" was.
6.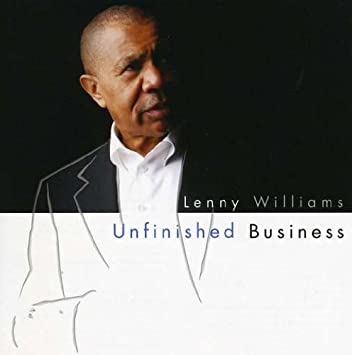 Lenny Williams "Unfinished Business" (Lentom)
When music by an R&B/Billboard charting legend like Lenny Williams gets airplay in the Southern Soul circuit it's bound to class the joint up. Williams didn't need to change his style say for a couple nods to the market like ""Sorry I Didn't Know (It Was Your Momma)" & "Cheatin' On The Cheatin'" both Tyrone Davis-like toe-tappers that went over just like they were supposed to. "Sunday Afternoon" though was the stunner. A slinky, clapping beat precedes a mellifluous vocal from our hero singing the praises of family get-togethers.
7.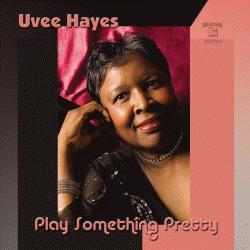 Uvee Hayes "Play Something Pretty" (CDS)
Uvee Hayes has straddled the lines between Blues, Soul, Jazz and later Southern Soul throughout her career. She is one of precious few artists that have been able to make a mark in mainstream Blues as well as the Southern Soul markets. "Play Something Pretty" resulted in a breakthrough of sorts for Hayes in the chitlin' circuit when "Maintenance Man" began receiving heavy airplay buoyed courtesy of WDIA out of Memphis. This 17 (!) set is a perfect showcase for Hayes' mastery of Contemporary Blues, Urban AC smoothies and some Southern Soul. The gorgeous title cut, a Johnnie Taylor cover, features a riveting vocal duet with Otis Clay.
8.

Bigg Robb "Jerri Curl Muzik" (Over 25 Sound)
This CD could easily be recommended merely on the "Bigg" sound it offers. I can't help thinking that if all album releases in the much maligned "Southern Soul" genre were as sonically full as this one the music would have it's own spot in Billboard. This CD could also be recommended for it's ability to blend Old School R & B with modern Southern Soul and make it feel Now. That's true of all of Robb's productions as he is unabashed in his Old School sound, as evidenced by the album titles and past throwdowns ("8 Tracks & 45s" for example). Let's not forget his connection to Zapp & Roger after all.
9.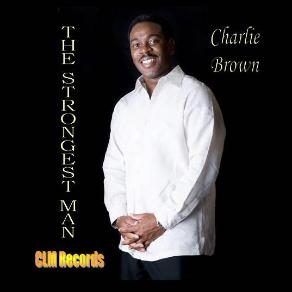 Charlie Brown "The Strongest Man" (CML)
Charles Mumpfield aka "Charlie Brown" is a talented writer and Southern Soul singer whose career hasn't taken off the way it should. He's one of the brightest hopes for this genre at the moment He first appeared on the radar with his Theodis Ealey-like bumper "Henpecked" and the anthemic "Grown Folks Party" and finally got around to releasing a proper album. "Second Shift" was the most recent single. One of his best songs, "Hell On My Hands" was covered brilliantly by Carl Sims in 2010. Bottom line: Great songwriting that could use better production values. I'm sincerely hoping Brown can get that done. He deserves it.
10.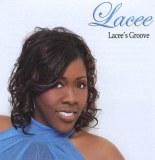 Lacee "Lacee's Groove" (Advantage)
After making an unforgettable first impression with "The Songstress" the potent vocal chops of one Lacee' are back to prove there'll be no sophomore slump. Two big hits just ran and ran all year. If you listened to any Southern Soul radio shows or online stations you couldn't escape (not that you'd want to) "I Ran A Good Man Away" and "Lacee's Groove". As of writing the album is still producing hits like "Juicy Lips", which she also cut as a yuletide offering called "Juicy Lips Santa".
11.

Karen Wolfe "A Woman Needs A Strong Man" (B & J)
Karen Wolfe along with Lacee' were 2006 alumni rookies and both returned even stronger than before. Wolfe's "Man Enough" was voted "Best Southern Soul/R&B" in the 2009 Blues Critic Awards for Southern Soul/R&B. Other highlights of "A Woman Needs A Strong Man" are the title track which is her entry in the sweepstakes of what "women really want" instigated by Theodis Ealey's now immortal "Stand Up In It" (of which gets referenced). "Men are are still trying figure out what a woman wants..." but instead of sexual prowess women want and need a "strong man", a "caring man". Basically a good man. Such a great track.
12.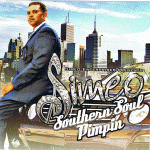 Simeo "Southern Soul Pimpin'" (Simeo Enterprises)
Former Ca$hflow singer Simeo was one of the first to lean Southern Soul heavily into Contemporary R&B territory and found a lot of resistance from some radio personnel and self righteous critics so you could say Simeo was ahead of his time since a good percentage of "Southern Soul Blues" is now R&B/Hip Hop slanted. "Pimpin'" produced ace tracks like "Step Up", "Play N' Soul" and the title cut. Simeo has gone on to be an in demand producer in both R&B and, yep, now "Southern Soul" (Floyd Taylor's last two albums were dominated by Simeo productions and songs)
13.

T.K. Soul "The Evolution Of Soul" (Soulful 2009)
Worthy successor to "Undisputed" birthed several big hits like the slow jam "Rehab", the dance floor filler "Zydeco Bounce" and the Funky retro "Soul Clap". Soul's on a roll or cruising on the "Soul Ship"
14.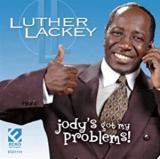 Luther Lackey "Jody's Got My Problems" (Ecko)
Luther Lackey is Southern Soul's "best kept secret" (it's a crime his greatness is so damn secret, dabnabbit) and this may be the quintessential Lackey album, displaying all his strengths from down home comedy ("Mama At The Drive Through (skit)", "Mama Southern Soul", the title cut) to chitlin circuit dance music ("Dip And Roll", "Get Out Of My Bed") to deep balladry ("I Thought The Baby Was Mine"). "Jody's Got My Problems" is a new twist on the urban legend. Jody may have "got your girl and gone" but he's in for some hell for doing so now that he's got Luther's "problem" woman.
15.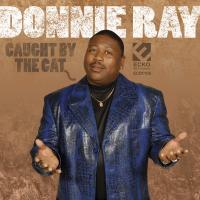 Donnie Ray "Caught By The Cat" (Ecko 2009)
Donnie Ray is one of the most consistent and best male stars of Southern Soul. Like label mates Ms. Jody and O.B. Buchana he receives a one-album-each-year release schedule from Ecko Records and all of them have something worthy going on with them. It's hard to come up with new words to describe these recurrent themes that are part of the formula so I won't give myself a headache. Dogs chasing cats or in this case a dog getting "Caught By The Cat" is a oft-mined motif that can come off as contrived and rote but the performance and production on the tracks make it virtually impossible to get bored. Ray's elastic tenor stretches, pops, and slings these tracks like a maestro and the hooks just keep coming...so keep it comin' Ecko! (Bonus point for including some bona fide Blues with "Just Give Me My Blues". Here here!)
16.

Ernie Johnson "I'm The One You Need" (Stairway Ent.)
Johnnie Taylor...Tyrone Davis...Little Milton. Three soul & blues greats who've left us this decade, leaving only a few veteran greats in the blues world. We still have the likes of Bobby "Blue" Bland, B.B. King and Denise LaSalle. We also have Mr. Party Time, Ernie Johnson. Blessed with a real deal soul voice ala Otis Redding (he was even nicknamed "Little O" at one point), Johnson has been pourin' his soul out for nearly four decades. "I'm The Man You Need" is his first collection of new Soul-Blues recordings since 2001 (Johnson did release a Gospel album, "Jesus Is A Way Waymaker" in 2005).
17.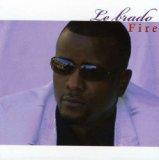 Lebrado "Fire" (Makes Cents/Majama Ent.)
Lebrado, Lebrado where art thou? As of writing one of the hottest young guns of Southern Soul circa 2009 has hardly been heard from. A random track release here and there digitally but no album since "Fire". Of course he could probably and likely has been paying bills doing gigs performing the huge title cut. The LP features three versions (regular, remix and club remix). The album has several other coulda-been hits like "Let Me Be Your Daddy", which has some of "Fire's" booming bump and the Zydeco dancer "Lebrado Like It Like That".
18.

Big G "Coming At You" (Stone River)
He just keeps getting better and better. The "new Roy C" is what I like to call him as he brings that Southern down home feeling and singing to his tracks. The G man is also prolific (this is his 8th album in 8 years!). The highlights this time are the Chairmen Of The Board-inspired "Love On The Beach", the charming school days crush-paean "Betty" and the grinding "I Can Do It", where G experiments with a proto-rap, talk-sing delivery.
19.

Chuck Roberson "For Real This Time" (CDS)
The title refers to Roberson being backed by all live instruments (including live horns) for real this time rather than the mostly programmed fare from Ecko Records. Producer Clarence Dobbins and his band fit Roberson with R&B grind ("Show Me What You're Working With"), slow Blues ("Come Back Kind Of Lovin'") and chitlin circuit-styled shuffle bumps ("The Lollipop Man Can") with lots of brass. Roberson's in fine voice throughout and the backing is effective but it does feel like his songs are missing the thump Ecko's more synthetic sound gives them.
20.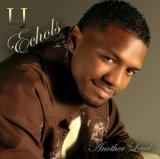 LJ Echols "Another Level" (Neckbone)
This album did in fact take Echols to "Another Level" thanks to his kinky hit bumper, which asked the ladies if they "like it" "From The Back" (yep it means exactly what you think it means) but it's one of the lesser songs on this very tuneful record. Echols has a way with singable hooks ala "Girl You Look So Good" and "Let's Get Married".
Blues Critic's
Top 10 Retro-Soul/Soul Blues Albums Of 2009
1.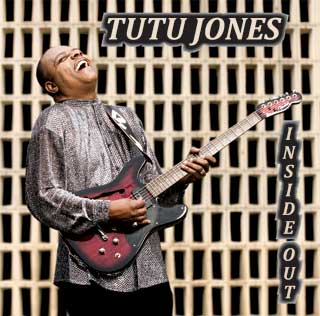 Tutu Jones "Inside Out" (Soultone)

One of Ron Levy's gifts to this world came by means of his Bullseye Blues label. It was/is Tutu Jones, a quick-triggered guitar stringer and explosive Soul Blues singer. Well, actually, Jones' first album was with JSP ("I'm For Real") but Bullseye gave him his highest profile. He recorded two fabulous albums for them and then when it should have been time for Jones to rise to the next level the label folded and Jones was inexplicably not picked up by another label. It would take 11 years for another Tutu Jones album (a mediocre "Live" album appeared briefly in 2005) and it is a corker! Released on Jones' own label "Inside Out" features ripping, rhythmic Blues and sweet Soul rollers drenched in horns filled in by icy guitar licks. "I Can Write A Book About You" is gloriously epic.

2.

Lee Fields & The Expressions "My World" (Truth & Soul)
After years of toiling away in the chitlin' circuit with poorly-produced, forgettable Southern Soul & plastic Funk records (all out of print as of writing) Fields suddenly finds himself with the real deal on "My World". In truth Fields was already there earlier in his career on two terrific retro-Funk n' Soul albums with a heavy James Brown influence . In between his both Ace (USA) Records and self-released demo-like SS CDs ("Enough Is Enough", "Keep It Real") he created two great albums ("Let's Get A Groove On" Desco 1999 and "Problems" Soul Fire 2000). Like all his albums it seems they went out of print and became obscure until the the classic Soul revival lead by labels like Truth & Soul and Daptone "saved" this music (both albums have been reissued). "My World" is an impressive throwback to the 60s and 70s Soul and Funk. Best of his career hands down.
3.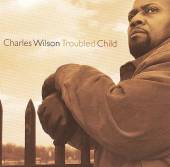 Charles Wilson "Troubled Child" (Severn)
Wilson is one of few Southern Soul artists that have also penetrated the mainstream Blues market (if there's such thing, really. Billboard barely acknowledges Blues). He did so first for Delmark Records with the acclaimed "If Heartaches Were Nickels" and he's achieved it again with this Classic Soul-formed album via Severn Records (Lou Pride, Tad Robinson, Darrell Nulisch). The label is known to not spare a cent when it comes to producing their albums and "Troubled Child" benefits from the lush backdrop. The title cut is a knockout blow. Wilson has never sounded better and it will be hard for him to top this LP.
4.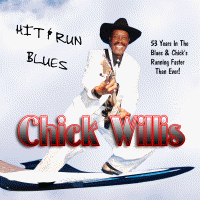 Chick Willis "Hit & Run Blues" (Benevolent Blues)
Chick Willis has made stacks of good Blues records but this is the one where it all comes together the best- the songs, the singing, the playing and, most importantly to me, the production. All real instruments, including a full horn section. Produced by saxman Jacques Johnson Sr. and Mr. Willis this CD just sounds superb! The rollicking BB King-like shuffle "Houdini Lover" kicks things off featuring mighty horns, tight rhythm and impassioned vocals. Another great original, which may become a standard, is "1,2,3,4,5 Shots Of Whiskey". Willis' dry, tart guitar dominates this midtempo number with a very catchy refrain.
5.

Arthur Adams "Stomp The Floor" (Delta Groove Prod.)
Arthur Adams's recording career began in the early 60s with a series of singles that didn't garner any attention so by mid-decade he was a session musician for Quincy Jones projects and recorded some sides for Modern Records. Near the end of the decade he recorded with Soul Jazz group The Crusaders on a track "It's Private Tonight", which eventually lead to a full length album of the same name in 1972. Adams released three more albums in the 70s and then enjoyed a Top 40 hit in the U.K. in 1981 with "You Got The Floor" (#38/#1 Disco). A long recording drought ended in 1999 with "Back On Track" but "Stomp The Floor" is easily his best far. Bass Heavy Funk Blues like the title cut and smooth midtempo Soul like "So Sweet".
6.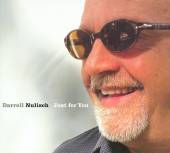 Darrell Nulisch "Just For You" (Severn)
Even if you don't recognize him by name if you're an avid listener of Contemporary Blues the past decade or so there's a chance you've heard Nulisch play the harmonica or sing. Prior to his solo career he was a member of Anson Funderburg's band and since 1981 has guested on projects by Otis Grand, Ronnie Earl, Kenny Wayne, Hubert Sumlin, Kenny Parker, Greg 'Finger' Taylor, David Maxwell, Hash Brown and perhaps most notably touring with and singing the vocals for James Cotton's "Fire Down Under The Hill". With Severn Records he has released five albums now of Soul Blues and hard Texas Blues with "Just For You" quite possibly the pinnacle. Like most Severn projects the production is top shelf on a set of covers and originals.
7.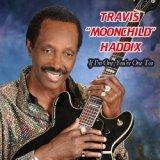 Travis 'Moonchild' Haddix "If I'm One, You're One Too" (Benevolent Blues)
Travis "Moonchild" Haddix is one of the most respected blues artists alive today. As a singer, guitarist and writer (Michael Burks, Jimmy Dawkins, Son Seals, Artie 'Bluesboy' White and Lee Shot Williams are a few who've covered his songs) he has 10 all original blues albums for labels like Ichiban, Wann-Sonn and Earwig. "If I'm One" is one his best albums. Along with the clever title track Haddix delivers ten new blues numbers in his classic BB King-influenced style with lots of humor. The funky n' funny "Scared Half To Death, Twice" and "Don't Get Too Comfortable" received a good amount of airplay on satellite and terrestrial radio. The album also reached #8 on Living Blues' monthly chart.
8.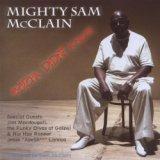 Mighty Sam McClain "Betcha Didn't Know" (Mighty Music)
The smooth around the edges gutbucket Soul n' Blues man McClain is back with one of the more Funkier albums in his catalogue. The opener, "Can't Stop The Funk" sets the tone and lays out his mission statement for "Betcha Didn't Now". 13 originals where top shelf picking, playing and producing abound.
9.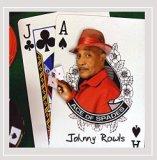 Johnny Rawls "Ace Of Spades" (Catfood)

The Johnny Rawls/Catfood Records collaboration has been a fruitful one. Both "Ace Of Spades" and last year's "Red Cadillac" have garnered numerous accolades, awards nominations and Top 5 placings on the Living Blues chart. "Spades" continues Rawls' Memphis Soul obsessions with worthy originals ("Drive All Night", "I'm A Bluesman") and a few choice covers ("Ace Of Spades"). If this keeps up Rawls is going to challenge Robert Cray as the premier living Soul Blues musician.

10.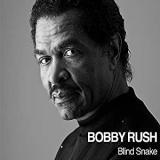 Bobby Rush "Blind Snake" (Deep Rush)

This is the best sounding Rush album in quite some time. No more of those banging on tupperware drum sounds that plagued "Look At What You're Gettin'" and "Night Fishin'". Rush plays lots of mouth harp. The title cut appears twice (one a Christmas version).
---
20 Great Southern Soul, Rhythm & Blues Songs Of 2009
*** in no particular order...
Song
Artist
Label
"Look Good For You"
Carl Marshall
CDS
"The Beauty Shop"
Omar Cunningham
Soul 1st
"Troubled Child"
Charles Wilson
Severn
"A Woman Needs A Strong Man"
Karen Wolfe
B & J
"I Can Write A Book About You"
Tutu Jones
Soultime
"Every Man Ain't A Bad Man"
Toni Green
self
"Rehab"
TK Soul
Soulful
"Scared Half To Death, Twice"
Travis Haddix
Benevolent Blues
"How Do I Tell Him?"
The Revelations feat. Tre Williams
Traffic Ent
"Everything Is Going Up"
Mel Waiters
Malaco

"

1,2,3,4,5 Shots Of Whiskey

"

Chick Willis
Benevolent Blues
"Run'n"
Stephanie Pickett
Aviara Music
"Wrong Bed"
Lee "Shot" Williams
CDS
"Change (Family Reunion)"
Stan Mosley
CDS
"Ain't Gonna Get No More Of My Love"
Shirley Brown
Malaco
"Second Shift"
Charlie Brown
CLM
"Honey Dove"
Lee Fields & The Expressions
Truth & Soul
"Good To The Last Drop"
John Cummings
QT
"Jody's Got My Problems"
Luther Lackey
Ecko
"Hennessey & BBQ Wings"
Billy Rome
self
"Queen Of The Blues"
Nellie "Tiger" Travis
CDS