Blues Critic's
Top 20 Southern Soul/R & B Of 2006
Southern Soul Deep Soul Soul Blues Retro-Soul Downhome Blues
1.

Stan Mosley "Steppin' Out" (Double Duo)

The 10-track opus "Steppin' Out" is a befitting showcase for his skills. Earl Powell (Public Announcement) is on board to produce 7 tracks like the sublime "Let's Fall In Love", featuring a laidback flow as smooth as fifty year-old scotch. To Stan's credit, he doesn't overpower the melody despite his potent tone. Instead he shows tasteful restraint that guarantees radio play in various formats. Meanwhile, the brooding " I Want You" is gracing radio with it's insidious creepin' groove and Stan's rasping roar. Powell's arrangement is immaculate. Piano, organ, percussion and sharp backing vocals (Theresa Davis & Diane Madison). A masterpiece.

2.

Willie Clayton "Gifted" (Malaco)
...The right songs. The right sound. The right performances. 13 tracks of modern Soul gold...Clayton is "gifted" with one of the most elastic, yearning tenors in the business today and he's at the peak of his powers...he reaches his full potential on "Gifted"
3.

Donnie Ray "Don't Stop My Party" (Ecko)
...Donnie Ray has arrived...11 cuts of pure cream. Right from the drum intro of track 1 ("Is It Your Place Or Is It Mine?") all the way through the closer the quality is relentless...more hooks in here than Bill Dance's tackle box
4.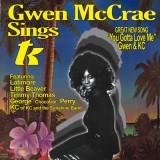 Gwen McCrae "Sings TK" (Henry Stone Music)
...Working with producers Stone & George "Chocolate" Perry plus some former TK artists Latimore (keyboards), Little Beaver (guitar) and Timmy Thomas (organ), McCrae recorded 15 brand spanking new versions of those classic TK Records smashes...McCrae's voice sounds even better today; deeper, richer.
5.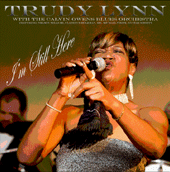 Trudy Lynn with The Calvin Owens Blues Orchestra "I'm Still Here" (Sawdust Alley)
...I had the privilege of hearing Rue Davis' songwriting demos so I was "jazzed", no pun intended, to hear Trudy tear into this fine batch of songs. There was no "blues orchestra" on them demos so I was a bit worried what would be the result of this seemingly superfluous hybrid... they didn't need to be jazzed up with a 24-piece orchestra. Well, it turned out the new backdrop took this project to another level! The arrangements are tasteful, not overblown like I feared, and this is one fantastic band and bandleader (Calvin Owens). As always, Lynn is a dynamic singer and she hasn't lost a hint of her vocal prowess.
6.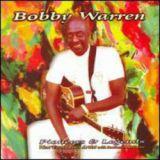 Bobby Warren "Pioneers & Legends" (Kon-Kord)
... Warren can handle barrelhouse Blues, Soul/Blues & lighter "Southern Soul" equally well and "Pioneers & Legends" is his best outing to date...Having real pickers and players greatly improves this discs odds for mainstream Blues approval. True Blues lovers should flip over the smokin' 12-bar Blues "Early In The Morning" that recalls John Lee Hooker and early Buddy Guy.
7.
Betty Padgett "Never Coming Home" (Meia)
...Ms. Padgett has an absolutely fantastic voice. I'm talking in the same league as the Queen Denise LaSalle..."Never Coming Home" concentrates on the usual Southern Soul themes: Cheating, relationships, partying, female empowerment but that urban perspective born form experience lets you know there's no pretense...This is an essential purchase for anyone that loves modern Southern Soul Blues!
8.
Barbara Carr "Down Low Brother"

... tough, sassy, sexually-aggressive gal persona of Koko Taylor to the extreme...good ole' Soul singing from Carr. She once again shows the character of her voice...Blues snobs will be happy to note that other than the requisite synth horns/strings there's less programming here than usual

9.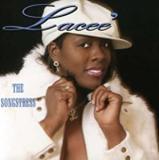 Lacee "The Songstress" (JEA Music)
...The gal's got some Gladys Knight in her. Check out her Soul on "Every Days Is A Heartache". Niiiiiiice. She can handle the Mary J. Blige thang too as evidenced by the mainstream-leaning "Straighten Up And Fly Right"...The production is tense...A sterling debut from "The Songstress".
10.

William Bell "New Lease On Life" (Wilbe)
Leave it to one of the Godfathers of Southern Soul to strike back and show all these young guns how it's done...a perfect summer disc of sweet Soul & R & B..."New Lease On Life" a full course meal- running the gamut on what fuels "Soul" from subject to sound as Bell even connects to 60s roots
11.

Clarence Carter "One More Hit" (Cee Gee Ent.)
...Carter scored a hit with the catchy "Are You Ready For The Blues?" and delivered a number of strong songs overall making this his best record in a heckuva long time.
12.

Dee Bradley "The Candy Man" (Evejim)
...Helmed by Haywood and Pete Peterson, the ten song set dazzles throughout...Certainly one of the best singers to debut in the last several years.
13.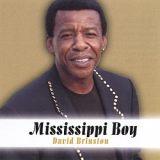 David Brinston "Mississippi Boy" (R & B)
...Chitlin' Circuit veteran David Brinston is back...with the excellent "Mississippi Boy". The disc plays to his strengths- classic Soul...sounds "bigger" than many of the big budgeted music out there now. Good ole' Soul sangin' music.
14.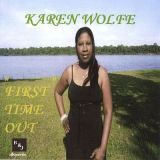 Karen Wolfe "First Time Out" (B & J)
...The Southern Soul Blues realm has no shortage of tough talking disciples of the Queen Of Soul Blues, Denise LaSalle, but some just do it better than others. This now includes Wolfe, who's blessed with a fantastic, meaty voice just like her mentor...For a "First Time Out" this disc is a dynamite showcase that will shoot Wolfe to the upper echelon of female Soul Blues singers
15.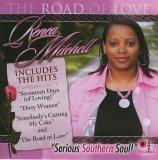 Renea Mitchell "The Road Of Love" (Jomar)
...classy promotion and phat production...the runaway smash "Seventeen Days (Of Loving)"...head bobbin', toe-tappin' Southern Soul gems...Mitchell, delivers a pitch perfect vocal on this melodic slow jam imbued with the spirit of Motown. "The Road Of Love" is not two singles and out like much of the competition- this disc holds up all the way through.
16.

Reggie P "Why Me?" (Allison)
...superb set of melodic Southern Soul was a huge success, putting Reggie P on the map. The title cut, "Soul Steppin'" and "Droppin' Salt" are the key cuts.
17.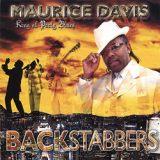 Maurice Davis "Backstabbers" (Touring)

..."I'm the king of party blues" sings Maurice on the slick "It Ain't My Hat, It Ain't My Shoes" that kicks off "Backstabbers"...he squeezes out those Albert King-esque tones... Davis has a cult following that's enabled him to release a half dozen records thus far but "backstabbers" may be the one that takes him to the next level.

18.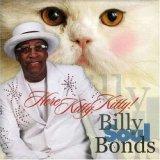 Billy Soul Bonds "Here Kitty Kitty" (Waldoxy)
... "Scat Cat...Here Kitty Kitty" is an above average gliding, understated Billy Bonds ballad buoyed by a brilliant lyric... his knack for composing strong melodies and lyrics places him high (or is it it low- I can never remember) on the totem pole of Soul Blues.
19.

Theodis Ealey "I'm The Man You Need" (Ifgam)
...While "I'm The Man You Need" is mostly Soul/R & B, Ealey hasn't abandoned the Blues... a blockbuster sequel to "Stand Up In It"
20.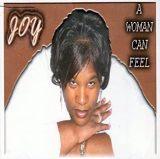 Joy "A Woman Can Feel" (Blues River)
...Joy is a husky-voiced singer with an elastic range to her Soulful palette. This (generous) 14-track debut "A Woman Can Feel" covers all the bases in the Soul Blues/Southern Soul world but slightly better than most...a big welcome to Joy
Blues Critic's
Top 10 Retro-Soul/Soul Blues Albums Of 2006
1.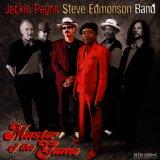 Jackie Payne Steve Edmonson Band "Master Of The Game" (Delta Groove Prod.)
...This new Delta Groove Productions release, "Master Of The Game", is the epitome of deep-in-yo-gut Southern Soul, Staxy Funk and raucous Blues...Jackie Payne does have it (soul)...and in abundance. A Gospel-hewn, gritty voice that masters both Soul and Blues games.
2.

Willie Walker & The Butanes "Memphisapolis" (Haute)
...For all the fans and critics bemoaning Soul music's reliance on machines these days I present you with a pacifier. 100% organic, natural Deep Soul music (and original songs to boot!). We're talking Hammond organ, a horn section, rhythm section with a pulse and an authentic O.V. Wright-styled Soul shouter.
3.

Candi Staton "His Hands" (Astralwerks)
... "His Hands" is her first secular disc (her awful 1999 club LP "Outside In" notwithstanding) in quite some time. 100% all organic Southern Soul (and a lil' Alt.Country flavoring) comprises "His Hands". Songs of pain and heartache...heart wrenchingly sung and elegantly played. Staton calls these "life songs"
4.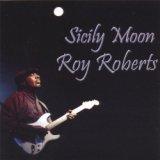 Roy Roberts "Sicily Moon" (Rock House)
... Horn-fueled, Hammond B-3, melodic Memphis soul heaven played by musicians not machines...They're all superb and this is the best Roy has ever sounded on the microphone! If Roy Roberts continues putting out music this good we're gonna have to crown him "King Of Soul/Blues".
5.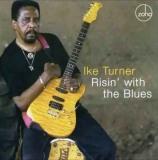 Ike Turner "Risin' With The Blues" (Zoho Music)
"Risin' With The Blues". Turner had already made a mini-comeback in 2001 when his record "Here And Now" was nominated for a Grammy and scooped up honors from leading Blues organizations but said record had it's problems (the drum programming on some tracks was embarrassingly bad) so this new 14-track effort is his true return to form. It's a musician's feast of tight rhythm, Soul & style performed by Ike and his "Kings Of Rhythm". The group is simply indomitable throughout whether swinging on Louis Jordan's "Caldonia" to the late night Jazz of "After Hours". But the show belongs to Ike and his gravelly, snarling vocals feel cathartic throughout. Although perhaps over-the-top his voice here makes Louis Armstrong sound like Norah Jones in comparison! It's raw emotion mixed with obvious contrivance but it adds drama to the songs even on simple funk n' Blues numbers like "Gimme Back My Wig" & "Tease Me". The quality continues on the inspired version of Horace Silver's "Senor Blues". Often instrumental tracks serve as filler on Blues records but their execution and placement here are brilliant. That includes the closer "Bi Polar" featuring some fast fingered piano by Mr. Turner. Will this be the career turnaround he obviously longs for? Ike's redemption? That remains to be seen but whatever the outcome he's made one of the best Blues discs of 2006.
6.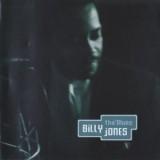 Billy Jones "Tha' Bluez" (Black & Tan)
...14 strong original jams comprise the debut CD for Black & Tan Records by Delta-based Blues dynamo Billy Jones. Equal parts Soul-drenched R & B, Funk and Mississippi Blues the immodestly-titled "Tha Bluez" is one of the biggest surprises of the year for me.
7.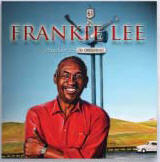 Frankie Lee "Standing At The Crossroads" (Blues Express)
...with such all star support it's Lee who's the star of the show, nearly cathartic in his gutbucket outpour of raw emotion on each and every cut. After twelve impassioned vocals he saves the best for last in the form of the instant classic "I Ain't Ever Had The Blues (Like This Before)", augmented by icy organ and a canopy of mournful horns. A dynamite closer to a heckuva show.
8.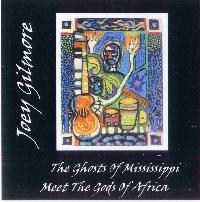 Joey Gilmore "The Ghosts Of Mississippi Meet The Gods Of Africa" (Bluzpik)
...This potent, Soulful set is an inspired session of modern electric Blues with Soul. Opening with "Ghosts Of Mississippi", a brilliant piece written by Graham Wood Drout, with Gilmore and band hitting thick and muscular ala Albert King's "Born Under A Born Sign". Gilmore's pinched, slightly raspy voice and tart guitar licks get All Star support
9.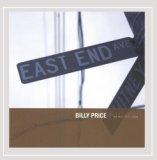 Billy Price "East End Avenue" (Bonedog)
... Pittsburgh, PA's favorite blue-eyed soulman Billy Price has joined the Bonedog Records stable for the excellent "East End Avenue". Co-produced by Price and Jeff Ingersoll, the set boasts 14(!) hard hitting Soul, Blues & R & B numbers lead by a superb group of musicians
10.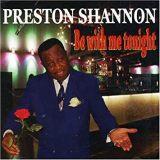 Preston Shannon "Be With Me Tonight" (Title Tunes)
...heavy Soul Blues rollers with horn blasts and Bluesy guitar...that gritty Bobby Womack-like voice of Shannon's, deep in the throat, just a a hair from a growl! Preston Shannon once again gives you more bang for your buck on "Be With Me Tonight".
---
30 Great Southern Soul, Rhythm & Blues Songs Of 2006
*** in no particular order...
| | | |
| --- | --- | --- |
| Song | Artist | Label |
| "New Lease On Life" | William Bell | Wilbe |
| "The Blacker The Berry" | The Chairmen Of The Board | Xcel Music |
| "Never Coming Home" | Betty Padgett | Meia |
| "Scat Cat...Here Kitty Kitty" | Billy "Soul" Bonds | Waldoxy |
| "I'm Going Crazy" & "Boom Boom Boom" (tie) | Willie Clayton | Malaco |
| "Has It Come To This" | Gregg A. Smith | G Man |
| "Henpecked" | Charlie Brown | CLM |
| "Stays In The Club" | Walter Waiters | self |
| "I Owe Everybody" | O.B. Buchana | Ecko |
| "Seventeen Days (Of Loving)" | Renea Mitchell | Jomar |
| "The Ghosts Of Mississippi" | Joey Gilmore | Bluzpik |
| "Sweet Landlady" | Jackie Payne-Steve Edmonson Band | Delta Groove |
| "White Boy" | Little Phil | Coffeehouse |
| "Exactly Like You" | Willie Walker & The Butanes | Haute |
| "I'm Still Here" | Trudy Lynn | Sawdust Alley |
| "The Blues Is Here To Stay" | Bobby Warren | KonKord |
| "It Ain't My Hat It Ain't My Shoes" | Maurice Davis | Touring |
| "I Might Be Your Husband" | Preston Shannon | Title Tunes |
| "She Left Me With These Blues" | Billy Price | Bonedog |
| "I Ain't Never Had The Blues" | Frankie Lee | Blues Express |
| "When You Do Wrong" | Billy Cole | self |
| "Give Her What She's Been Missin'" | Patrick Harris | Lyn-Rome |
| "Are You Ready For The Blues" | Clarence Carter | Cee Gee Ent. |
| "Cuttin' Up Sideways" | Joy | Blues River |
| "Breaking My Heart Again" | James Gilbert | K. City |
| "Who You Been Lovin'" | Napoleon | TMR |
| "Mississippi Boy" | Charles Wilson | HMU |
| "If The Shoe Was On The Other Foot" | Kenne' Wayne | Goodtime |
| "Please Let Me In" | Theodis Ealey | Ifgam |
| "I'm A Hustler" | Carl Sims | Ecko |
To be eligible albums must have been released 12/2005 to 12/2006. OR albums released in 2005 that peaked in 2006.