51.

Earl Gaines "Nothin' But The Blues" (Ecko 2008)
"Nothin' But The Blues" manages to appeal to Southern Soul and 12-bar Blues fans alike. It opens with a ripping version of Gaines' signature song "24 Hours A Day". This is followed by the melodic slowie "Let's Call A Truce", containing one of Gaines' best vocals I've heard in years. Pity about Morris J's shrill background vocals though. Then we're back to some Downhome Blues ("Meat And Potatoes Man"). That's pretty much how it goes- a Blues number ("You Better Know Your Hole From Mine", "Cheat On Schedule") followed by a Soulful ballad ("Everything Sweet Reminds me Of You", "If I Could Do It All Over"). There's real horns (arranged by Harrison Calloway) and a live rhythm section (no programs) yet John Ward still makes it sound like an Ecko LP. I'm talking the really good kind ala the first couple Bill Coday, Barbara Carr albums for the label. This translates to: Blues slobs won't complain and the chitlin' circuit will dig it as true Soul/Blues.
52.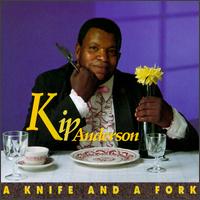 Kip Anderson "A Knife And A Fork" (Ichiban 1994)
Even better is Kip's followup to "A Dog Don't Wear No Shoes" featuring another mix of tasteful covers and a couple Anderson originals. First and foremost are the updates of two of his very best from his mid-60s period. The romping juke joint mover "A Knife And A Fork" (an Anderson orignal) which was covered by UK pub-rock band Rockpile (Dave Edmunds, Nick Lowe, etc) in 1980 and the Dan Penn co-write "Without A Woman", a deep affecting soul ballad with rich horns and an emotional vocal. Anderson co-wrote another brilliant deep soul song in "Private Tonight", which showcases his savvy phrasing and Ray Charles-esque soul shouting. One of the more interesting cuts is "Pretty Woman", a winding R & B dancer that actually features a short- and surprisingly good- rap by Kip! Other notables are his terrific covers of Ronnie Lovejoy's "Giving My Love To The Other Man", Doc Pomus' "Lonely Avenue", Sonny Boy Williamson's "So Sad To be Lonesome" and the Lorenzo Hart/Richard Rodgers standard "Blue Moon".
53.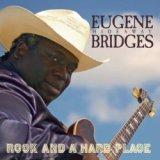 Eugene 'Hideaway' Bridges "Rock And A Hard Place" (Armadillo 2011)
New Orleans native Bridges' professional career began in earnest when he briefly joined The Mighty Clouds Of Joy. It was short lived as he moved to Houston and became a police officer before going on the road with Big Joe Turner's Memphis Blues Caravan in the 90s. He then formed his own band and released his first album in 1998 ("Born To Be Blue") and has been recording ever since. "Rock And A Hard Place" contains both rollicking Texas-styled boogie, jump and more importantly horn-backed Memphis Soul Blues goodness like "I Can Never Forget". "It Will Not Stop", "Dance With You" and the Beachy "I'm Holdin' On". This by far has the most Soul content of any of his LPs. Everything he does on this album he nails the landing for tenner. This album is a joy to listen to. Just don't play it around me 'cuz I'm liable to sing along with every cut! Now I'm none too shabby at singing but Bridges is better.
54.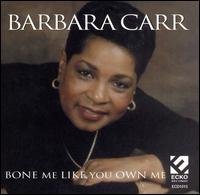 Barbara Carr "Bone Me Like You Own Me" (Ecko 1998)
Once again Carr is tough-as-nails on this hard-hitting soul blues platter. This time she's raunchy too. "Bone Me Like You Own Me", "Long On Talk, Short On Love", "Show Me No Mercy" & "If The Lord Keeps The Thought Of You Out Of My Head Than I'll Keep Your Booty Out Of My Bed" need no explaining. "Not A Word" gets remade here as a duet with Bill Coday. "Juke Joint Jumpin'" lives up to it's title. Carr went on to release seven albums for Ecko, one for Mardi Gras, one for CDS, one for Catfood and three on her own Bar Car imprint.
55.

Bettye LaVette "A Woman Like Me" (Blues Express 2003)
While most of the attention concerning LaVette's discography centers around her stunning comeback beginning with her Anti/Epitaph debut "I've Got My Own Hell To Raise" in 2012 LaVette had already made what should have been her comeback album in 2003. It's her most straight-forward Soul Blues release featuring some strong covers ("Right Next Door", "The Forecast") and some new numbers co-composed for this album by former Robert Cray-bassist/producer Dennis Walker ("When The Blues Catch Up To You", "It Ain't Worth It After Awhile", "Serves Him Right"). It's all about LaVette's timeworn voice and expert phrasing though.
56.

Eddie Hinton "Very Blue Highway" (Bullseye Blues 1993)
Ever wonder what Otis Redding might have sounded like had he survived to the 90s? Well, this is the next best thing. Hinton's back on a prodigious track for the first time since his heyday, writing quality song one after another like these burnin' 13 tracks mixed with Memphis soul, blues, swamp & Southern rock. Horn-fueled movers like "I Need Someone" and heavy-rollin' groovers like "Rock Of My Soul" all sung with no restraint. There's also a good share of Staxy blues ("Poor Ol' Me") and dead solid perfect Atlantic soul ("Very Blue Highway"). Lest I forget to mention ace swamp soul ala "Hey Justine." The proceedings benefit from heavy hitters like the Memphis Horns (Andrew Love, Wayne Jackson), organist Ron Levy and old friend Jeff Simpson on drums. A triumphant return that was short lived as this was the last record released while the "white Otis Redding" was alive.
57.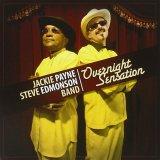 Jackie Payne Steve Edmonson Band "Overnight Sensation" (Delta Groove Prod 2008)
Admirable followup to "Master Of The Game" offers more of the same organic, sweaty horn-blessed greatness. Immediate highlights include the sly "Can I Hit It Again", "Midnight Friend", 'Bag Full Of Door Knobs" and "I Got A Mind To Go To Chicago. Based in the San Francisco Bay Area, Edmonson and Payne have played together for more than a decade. They met while both played with the Dynatones before eventually deciding to form their own band. They released their first LP, "Partners In The Blues", in 2003 and traveled around the world promoting it, playing originals and covers, including a three-month stint in Thailand, right after the big tsunami of 2004. After being signed to Delta Groove records they released the masterpiece "Master Of the Game". That gem is placed at #20 on this Essential 100.
58.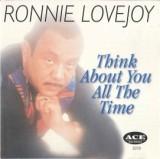 Ronnie Lovejoy "Think About You All The Time" (Ace 1996)
What separates a generic soul singer from a great soul singer is their ability to squeeze every bit of emotion you can from words. There's technique- singing from the gut (diaphragm), deep in the throat but there's also feeling that seems to pinch the vocal chords just a little tighter. Ronne Lovejoy could sell a song. He's a story teller and everything he sings sounds for real. The gorgeous title cut is a heart-tugging lament concerning an old time used to be. Anybody with a broken heart can relate. He sees her at the grocery store and she walks toward him and asks him, "Do I ever cross your mind?" Ronnie says: "Ah, not much just Monday through Sunday. I think about you all the time." Even more dramatic is the heartbreaking "Never Felt Like This Before", which lyrically reminds me of Percy Sledge's great "Take Time To Know Here". And if you can believe it- it's the same league! On the pleading "Take It Personal" he realizes what he had now that she's gone. This track features one of his best vocals and is a duet with Carol Bell who explains why she left him. But Ronnie still loves her...and turns out she still loves him too. Lovejoy wrote all 13 tracks on this wonderful album. Essential.
59.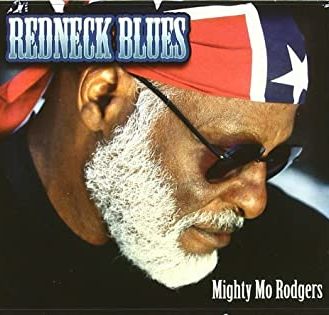 Mighty Mo Rodgers "Redneck Blues" (Dixiefrog 2007)
Rodgers perhaps digs even deeper here than "Blues Is My Wailin' Wall" (#1 on this Essential 100 list), immersing himself in the South to the point he finds that "rednecks", aka, "poor whites" and "children of the slaves" share the same reason to sing the Blues. Sound too ponderous and heavy-handed? Perhaps it would be in less talented hands but Rodgers has wrapped his message within tightly packed arrangements full of that "holy howl" and sledgehammer Rhythm & Blues. Of the many highlights is the reggae-fied "John Brown Blues". In the liner notes Rodgers refers to the controversial anti-slavery legend as "a champion of the abolitionist cause, and maybe the first Bluesman in history". While there's no evidence Brown was a musician the "Blues" mean something more than just music to Mo. It serves to "deny the lie of the nothingness of our (African American) existence". He goes to define Blues in "Blues Ain't Devil Music", a strident shuffle where he sums it up in one stanza: "Now you didn't ask me/But I'm gonna say/Blues was born from slavery/But some folks went lookin'/To feel good and alive/Like being Black on a Saturday night/So we gonna have some fun". It's to Mo's credit that he doesn't sacrifice song structure for seriousness. The disc is as tuneful as any "party Blues" album. That muscular, rhythmic Soul Blues sound- almost hypnotically tribal- graces "Death Of The Middle Class" and "Gangs Guns And Testosterone". The latter Rodgers calls the "Unholy Trinity of any nation trying to hide it's impotence behind it's passion for firearms".
60.

B.B. King "Makin' Love Is Good for You" (MCA 2000)
The King did his best studio work in the 60s and 70s and struggled a bit in the 80s and most of the 90s with some contemporary at the time production choices (1983's "Blues N' Jazz" and 1991's "There Is Always One More Time" are his only essential LPs from that period) but scored a critical comeback with his back to basics "Blues On The Bayou" LP in 1998. But even better was 2000s "Makin' Love is Good For You". Like "Bayou" here's another cache of mostly excellent cover choices and a few King originals backed by a tight band of pickers and players with King displaying his singing and fiddlin' strengths. Some of the highlights are the steady rollin' "Makin' Love Is Good For You" and "I Got To leave This Woman" and A.C. Reed's humorous "I'm In The Wrong Business". It's darling to hear the "king of the Blues" sing tongue-in-cheek lyrics like ""Should have been a boxer/Makin' the movie "Rocky 3/I would be a star Like the wrestler Mr. T/Should've been like Michael Jackson/When I was the age of five/But chose this guitar/Now I'm broke and can't survive".
61.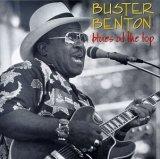 Buster Benton "Blues At The Top" (Evidence 1993)
Benton's rhythmic style of Blues was once called "Disco Blues", which in retrospect was rather absurd. That said Benton's uptempo tracks were certainly easy to dance (or at least wiggle) to. Evidence Records' "Blues At The Top" (an expanded reissue of Benton's 1985 LP of the same name) contains many of those propulsive groovers like "You're My lady", "From Missouri", "Can't Wait To See My Baby's Face" & "I Must Have A Hole In My Head". He also slows things down to a boil on "Money is The Name Of The Game" and "Lonesome For A Dime". Benton went on to record three more albums for Ichiban reprising many of the same songs but this collection is the best single disc.
62.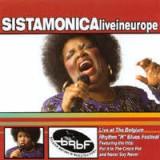 Sista Monica "Live In Europe" (Mo' Muscle 2001)
The good Sista released 9 studio albums in her career (which was cut short by her death at age 58 in 2014) but this smokin' live record is the definitive Monica Parker, showing her boundless energy and potent stage presence. In front of an enthusiastic crowd Parker holds court working the joint with Funky tunes like "Put It In The Crock Pot" and "Stop Talkin' 'Bout Me Stalkin' You", which are far superior to the studio cuts, and houserockers like "Windy City Burner" and "The Sista Don't Play".
63.

Mem Shannon "Memphis In The Morning" (Shanachie 2001)
In April of 1996, at the annual New Orleans Jazz and Heritage Festival, Shannon announced from the stage that he was giving up his job as a cab driver to play blues full-time. He didn't look back touring extensively around the U.S., Europe, and Canada. His debut LP, "A Cab Driver's Blues" received widespread acclaim. After two further albums ("2nd Blues Album" & "Spend Some Time With Me") Shannon hit his peak creatively with "Memphis In The Morning". Full of humor and his idiosyncratic Funky Blues with one toe dipped in New Orleans. Among the standouts are "S.U.V.". Lyrics: "Been seeing these new vehicles running round/Ain't got no trunk and/standing way up off the ground/Now i know they was made for climbing mountains/And driving in the snow/But everyone i see tryin to run over me/When i'm driving to the grocery store/I'm sick of these s.o.b.'s driving these s.u.v.'s/Trying to run over me when i'm in my beat up car". The song was picked "Song Of The Year" in the Living Blues Critics Poll of 2002. And it's just one of twelve well-conceived songs.
64.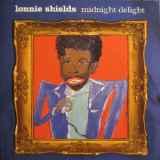 Lonnie Shields "Midnight Delight" (Rooster Blues 2000)
Quality songwriting boosted by a boiling, rhythmic bottom on song after song of Memphis Soul Blues bliss. After Shields played the King Biscuit Blues Festival in Helena, Arkansas in 1986, he was asked to record a single for the Rooster Blues label. This in turn led to his first album for Rooster Blues, "Portrait" released in 1993. The debut was rated one of the best Blues albums of the year by various publications. Shields then recorded and released two middling CDs ("Tired of Waiting" (1996) and "Blues Is On Fire" (1997)) for the London-based JSP Record label. This, his second Rooster Blues album, "Midnight Delight", was released in 2000 and is by far his best. Only two more albums have followed these past 17 years. Most recent is "Code Blue" in 2017.
65.

Buddy Ace "Don't Hurt No More" aka "Root Doctor" (Evejim 1988,1994)
The "silver fox" Ace was called. This is a great modern soul blues album with soon-to-be classic title track (LP title track was "Root Doctor") by Roy Hytower. Ace does two flawless soul covers in "Chokin' Kind" & "Pouring Water On A Drowning Man" showing his voice has aged well- with a Bobby "Blue" Bland rasp and Little Milton power. The highlight, however, is the aching "Don't Hurt No More". Ace only released two more LPs before passing. One of which was a tribute album to Bland entitled
"
From Me To You
".
66.

Johnnie Taylor "This Is Your Night" (Malaco 1984)
The final label home for JT is Jackson, Mississippi's famed Malaco Records and this debut effort lays down the blueprint with slinky Philly-soul slow jams and chugging Memphis soul groovers. "A Love To Call Mine" borrows a page from the Hi Records cookbook. But "L.O.V.E" is a prime example of how live horns lay on the frosting. In they come blasting after the refrain- it's a double hook. Another upbeat horn-dipped keeper is the shuffle bumping "Good With My Hips". See, Johnnie was "good with my lips" but the other "dude was quick with his lips" and stole his woman away. It was written by genius songwriter George Jackson who also penned 6 others like the soul/blues "She's Cheating On Me" and sweeping soul ballad "This Is Your Night". But Paul Kelly's "Lady, My Whole World is You" is the only charting single (#74 R & B).
67.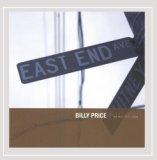 Billy Price "
East End Avenue
" (Bonedog 2006)
Now Price has joined the Bonedog Records stable for the excellent "East End Avenue". Co-produced by Price and Jeff Ingersoll, the set boasts 14(!) hard hitting Soul, Blues & R & B numbers lead by a superb gaggle of musicians. Master songwriter Mike Sweeney is credited with the crème de la crème here from the melodic "Soul Sailin'" (great refrain!), Staxy Soul/Blues mover "She Left Me With The Blues" and Beachy "East End Avenue", which could be embraced by those shaggin' Carolinars. Price and Sweeny collaborate on "Funky Like Dyke, Part 2", an homage to Arlester "Dyke" Christian of "Dyke & The Blazers" (the original "Funky Broadway") who was murdered in 1971. Price's Peter Wolf-like vocal and the appropriately stanky rhythm live up to the song's title. Price teamed with the ubiquitous Jon & Sally Tiven for five co-writes including the swingin' Blues shuffler "Keep It To Yourself" and the fed-up "Push Me To My Limit".
68.
Bobby Rush "Sue" (La Jam 1982)
Rush makes his masterpiece with La Jam Records on this "folk funk" tour-de-force. Rush is a great storyteller, spinning folksy, urban "raps" throughout his fat, bass-heavy grooves. The title cut (and character) is one of his biggest hits. Everybody knows about Sue. Rush's daddy tells him to stay away from Sue but "daddy don't know what the hell Sue puttin' down". "Be Still" is nearly as good where Bobby wants to leave her but she wants to lay it on him one last time. In "Twenty-Eight Days" Bobby ain't "made love" and it ain't happy about it. The cut slowly builds on a easy going New Orleans groove with Bobby telling a tale about coming home to find a man sneaking out his door. Just in case you think he should hit his woman Bobby gives some advice to the fellas. "Don't you ever whip a woman/One that fixes dinner for you/Because it ain't no telling what the sweet thing'll do to you/She'll fix you breakfast one morning and bring it to your bed/and if you feed it to your dog it would fall down dead."
69.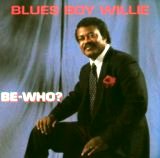 Blues Boy Willie "Be Who?" (Ichiban 1990)
Surprise hit album featuring the jukebox smash "Be Who?", a funny dialogue over laidback blues between Willie, his then wife Miss Lee and producer/friend Gary B.B. Coleman. Willie says he's gonna leave and he's only paying support on five of their seven children because the two "bug-eyed" ones aren't his. She informs him, however, the "bug-eyed" ones are the only ones who are his. They have a fight and when they make up Willie's wife accidentally calls him "B.B" and you can guess what happens next. Anyway, this isn't the best track here. Fine slow blues cuts like "Stealin' Your Love Tonight" and "Can We Talk Before We Separate?" showcase Willie's deep, rich vocals benefited by Coleman's sympathetic production. The album spent 21 weeks on Billboard's Top R & B Albums Chart, peaking at #57.
70.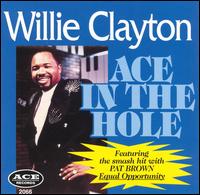 Willie Clayton "Ace In The Hole" (Ace 1996)
Willie Clayton has a rich catalog of more than two dozen LPs of original material. There are plenty albums that have made their mark on Southern Soul but "Ace In the Hole" is a great snapshot of Clayton in his Bluesy prime. The album is front loaded with two classics. "Equal Opportunity", a duet with Pat Brown, and "Three People Sleeping In My Bed" (written by Frank-O Johnson). The latter is not as kinky as it sounds for the "third person" is in her head. Other highlights include the Ronnie LoveJoy penned "My Baby's Cheating On Me" & "In Need Of A Good Woman".
71.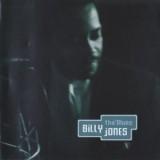 Billy Jones "Tha' Bluez" (Black And Tan 2006)

14 strong original jams comprise the debut CD for Black & Tan Records by Delta-based Blues dynamo Billy Jones. Equal parts Soul-drenched R & B, Funk and Mississippi Blues the immodestly-titled "Tha Bluez" is one of the biggest surprises of the year for me. Years of angst, sweat and tears encapsulated in a set of songs that felt like an instant "greatest hits" by an unknown artist. Parker may seem a strange reference but the way Parker brought his white hot blue-eyed R & B to the Rock world is how this Billy Jones disc enters the Blues world today (despite being 52!). It's not a new art form but a fresh amalgam of popular styles. Listen how he meshes an Eric Clapton-esque guitar lick into a sexy, falsetto-sweetened Soul song like "Come Back Tonight" or the thumping bass n' drum backbone of "I Like It Like That", followed by ominous piano, in what's a brilliant piece of minimalist Funk, then back around to the Staxy Soul Blues piledriver "Da' Cemetary Bluez" where he squeezes out some (Albert) King-sized guitar lines.

72.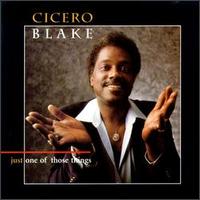 Cicero Blake "Just One Of Those Things" (Valley Vue 1993)
Blake's second outing for Valley Vue is even stronger than the first. Again he covers all the bases in the soul/blues realm. Good straight-up blues ("Laundromat Blues", "As The Years Go Passing By" & "High Steppin' Mama"), strong soulful slowies ("Don't Wanna Blow My Chance With You" & "Just One Of Those Things"), midtempo Memphis soul ("I'm Into Something", "Girl I'm In Love With You" & "Caught In The Wrong Again") & funky blues ("Low Down Dirty Blues"). Six songs came from the prolific pen of Bob Jones.
73.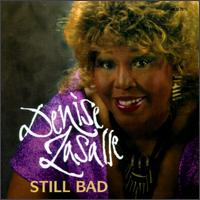 Denise LaSalle
"Still Bad" (Malaco 1994)
One of her stronger latter day discs, LaSalle does a ripping version of her old "The Bitch is Bad" and shouts some trash-talkin', funky blues on "1-900-Get-Some", "Risky Business", "No Supervision" & "Right Side Of The Wrong Bed". But the versatile veteran has no problem showing a more sensitive side of herself on "Soft-Hearted Woman" & "Child of the Ghetto," a deep ballad describing a poor woman's determination to improve her lot in life.
74.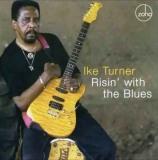 Ike Turner "Risin' With The Blues" (Zoho Music)
Granted it's a bit of a stretch to categorize this as Soul Blues but since I find it very
Soulful
I included it. Turner had already made a mini-comeback in 2001 when his record "Here And Now" was nominated for a Grammy and scooped up honors from leading Blues organizations but said record had it's problems (the drum programming on some tracks was embarrassingly bad) so this new 14-track effort is his true return to form. It's a musician's feast of tight rhythm, Soul & style performed by Ike and his "Kings Of Rhythm". The group is simply indomitable throughout whether swinging on Louis Jordan's "Caldonia" to the late night Jazz of "After Hours". But the show belongs to Ike and his gravelly, snarling vocals feel cathartic throughout. Although perhaps over-the-top his voice here makes Louis Armstrong sound like Norah Jones in comparison! It's raw emotion mixed with obvious contrivance but it adds drama to the songs even on simple funk n' Blues numbers like "Gimme Back My Wig" & "Tease Me". The quality continues on the inspired version of Horace Silver's "Senor Blues". Will this be the career turnaround he obviously longs for? Ike's redemption? That remains to be seen but whatever the outcome he's made one of the best Blues discs of 2006.
75.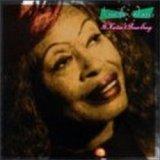 Lavelle White "It Haven't Been Easy" (Discovery 1996)
Lavelle's a "black widow spider (who) wants to weave you in my web" as she sings on the terrific "Black Widow Spider". "It Haven't Been Easy" is one of only three studio albums so far by the underrated Lavelle White. Born in Amite City, Louisiana she relocated to Houston, Texas, at the age of 15, and started to perform in that city's blues clubs with the guitarist Clarence Hollimon. Her break came when Johnny Copeland recommended her to Don Robey, the owner of the Duke and Peacock record labels. She was then billed as Miss La-Vell. White recorded fourteen tracks, releasing a number of singles for Duke, between 1958 and 1964. These included "If I Could Be with You" and "Stop These Teardrops". She toured the USA when her recording contract expired. Although not returning to te studio for many years she continued to perform, sharing stages with many musicians, including Bobby 'Blue' Bland, Sam Cooke, Otis Redding, Junior Parker, Aretha Franklin and Jerry Butler. Her debut album, "Miss Lavelle", was released in 1994 when White was 65. She has been nominated several times for a Blues Music Award and in 2006 was inducted into the Texas Music Hall of Fame.
76.
Johnny Rawls "My Turn To Win" (JSP 1999)

This set is highlighted by two of his best songs: The bouncy "Lucy" and pop/R & B confection "Bad Reputation". Perhaps his best JSP record. For lovers of authentic modern R & B you can't go wrong with Johnny Rawls. No drum machines, no programming. While his sound isn't lowdown and greasy, let alone raucous with gospel-fervor like classic Atlantic/Stax sides, the smooth urban groove embodies the soul of rhythm and blues. Rawls is a perfectionist in the studio and his sound is clean.

77.
Walter 'Wolfman' Washington "Wolf Tracks" (Rounder 1986)

Born on December 21, 1943, Washington was born and raised in New Orleans. In 1962, the 19-year-old Washington landed his first major gig, playing guitar with New Orleans soul legend Lee Dorsey. He spent two years in Dorsey's road band, and in the mid-'60s, he began playing with a local combo called the All Fools Band. He also spent time backing soul diva Irma Thomas and gigging with David Lastie's Taste of New Orleans Band. Near the end of the '60s, Washington started playing alongside another noted New Orleans R&B singer, the great Johnny Adams; the two proved to be a solid match, and Washington worked with Adams on-stage and in the studio for 20 years. Washington cut his first solo album, "Rainin' in My Life", for the small New Orleans label Hep Me Records but his greatest project came courtesy of Rounder Records, who released 1986's "Wolf Tracks". Eight strong originals written or co-written by the Wolfman including the creeping "I'm Tiptoeing Through", gliding "It Was Fun While While It Lasted" and stomping "You Got Me Worried". There's a decent cover of Tyrone Davis' "Can I Change My Mind?" but vocally Washington reminds one of the great Ray Charles.

78.

Z.Z. Hill "Down Home" (Malaco 1982)
Classic LP gave a huge boost to the stagnate soul/blues world when "Down Home Blues" blew up on juke boxes and urban radio. The genre has never been the same. The George Jackson staple is a flawless piece of goodtime soulful blues. Sit back, get comfortable, kick off your shoes and listen to some down home blues. How can you argue with that? Still, what helped the album climb to #17 on Billboard's R & B Albums Chart was "Cheatin' In The Next Room" (again by Jackson, this time with Robert Miller). A delicate soul melody with an exquisite horn arrangement. (Despite the objectionable infidelity theme) this is a real jewel that managed a #19 placing on singles charts. The other eight cuts here are none too shabby either. The poppin' R & B of "Right Arm Of Your Love" and "Givin' It Up For Your Love" are both credited to Swamp Dogg. There's also faithful covers of Little Johnny Taylor's "Everybody Knows About My Good Thing" and King Floyd's "Woman Don't Go Astray". Every blues collection should include this album.
79.
Burton Gaar "Home Of The Blues" (Sound Venture 2003)
"
Home
" displays his powerful, hearty vocals on 12 tracks of hard electric blues blessed by the spirit of Baton Rouge. As far as the Albert King reference earlier, the only track that recalls that titan is the muscular title track that opens the disc- a bottom heavy midtempo blues with a tensely restrained vocal and some icy organ courtesy of Johnny Neel (formerly of the Allman Brothers and Govt. Mule). Gaar is the star here but he's got some ace muscians aiding him. In addition to Neel, Tim Gonzales plays harmonica, Danny Hamblin & Shane Theriot (of the Neville Brothers Band) share guitar chores, bass by Randy Coleman, skins by Floyd Saizon, and Horns by Marty Ojeda, Steve Herman, Tom McGinley and Dennis Taylor. Gonzales impresses on the shuffle "Blow Wine Blow". The horns are gorgeous on "Hole In My Heart", a melodious number with a shuffle-bumpin' rhythm. Garr shows the deep soul in his voice on "Hall Of Fame" and "Rainbow", two slow aching ballads. The pitch-perfect harmony vocals on the latter makes me think of a bluesy Eagles song. Meanwhile, "Stone Cold Blues" combines honky-tonk with N'Awlins and some Memphis horns!
80.

Trudy Lynn with The Calvin Owens Blues Orchestra "I'm Still Here" (Sawdust Alley 2006)
Marvelous disc from Trudy Lynn, "Houston's 1st Lady Of Soul". I had to pause in consternation though when I saw "with The Calvin Owens Blues Orchestra". Don't get me wrong- Owens is cool so let me explain. Rue Davis wrote a handful of songs for Trudy and I had the privilege of hearing Rue's demos so I was "jazzed", no pun intended, to hear Trudy tear into this fine batch of songs. There was no "blues orchestra" on the demos so I was a bit worried what would be the result of this seemingly superfluous hybrid. Them demos were just fine and I worried they didn't need to Jazz it up with a 24-piece orchestra. Well, it turned out the new backdrop took this project to another level! The arrangements are tasteful, not overblown like I feared, and this is one fantastic band and bandleader. As always, Lynn is a dynamic singer and she hasn't lost a dot of her vocal prowess. I want to draw attention to the title song. We're talking award winning material here. "Looking back over my life/There's been so many memories/I've been singing these blues for awhile/Oh I guess it was meant to be/I've head my doubts/But don't count me out/In my life there's been some bouts/The struggle only made me stronger/I thank God I'm able to carry on." sings Trudy with all the sincerity humanly possible. In a perfect world this epic ballad would be up for a Grammy a year from now. Now this is a blues album and Rue also serves up some decent 12-bar bluesers ("Blues Party", "Left Me Singing The Blues") and Southern Soul ("You're The Only One", "Welcome Home Baby").
81.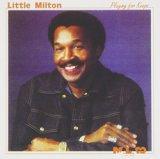 Little Milton "Playing For Keeps" (Malaco 1984)
Malaco Records is the new home for Little Milton and he starts off with one of the best of his career. "The Blues is Alright" is here in easily the best version on record- it is juke joint heaven. More upbeat soul blues goodies ("The Only Thing That Saved Me", "Comeback Kind Of Loving"), straight blues ("I'll Catch You On Your Way Back Down"), expertly sung ballads ("Misty Blue" & "Goodnight My Love") and there's even a tasty 70s-ish disco song called "Don't You Know"! This set kept the soul blues momentum started by Z.Z. Hill alive. Hill started a soul blues revival in 1980 with "Down Home Blues" for Malaco but died in 1984- the same year they signed Milton. Interestingly, the song "Fishing In The Right Stream" is nearly identical to Hill's "Shade Tree Mechanic". But Milton's talents far exceed those of Mr. Hill.
82.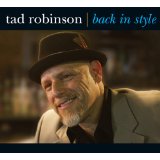 Tad Robinson
"Back In Style" (Severn 2010)
It's Tad Robinson and Severn Records, what could go wrong? Nothing does as this is yet another richly created set of Soul and Blues we've come to expect. Robinson's yearning, elastic vocals are in full force and supported by some excellent songs. My pick is "Sunday Morning Woman" written by Robinson, Steve Gomes and Keven Anker. Gorgeous horns and slippery organ that shows opposites do attract or more accurately a good woman carries the weight neglected by a "Saturday night man". What a song and what a vocal performance. "Rained All Night" ain't far behind.
83.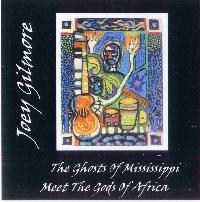 Joey Gilmore "

When The Gods Of Africa Meet The Ghosts Of Mississippi" (Bluzpik 2006)
If they gave an award for "Best Album Title" this might have it. Even better- the music contained inside lives up to it. Opening with "Ghosts Of Mississippi", a brilliant piece written by Graham Wood Drout, with Gilmore and band hitting thick and muscular ala Albert King's "Born Under A Born Sign". Gilmore's pinched, slightly raspy voice and tart guitar licks get All Star support from Drout on bass, Cam Robb's skins and icy keyboards courtesy of Bob Abernathy. Drout provides two more above average cuts, including the the Rhumba-rhythmic "Blues All Over You" & the humorous "The Hawk" with Gilmore personifying a hawk. Another highlight is the moving ballad "All My Love" featuring some churchy organ and a emotive vocal by the big man. The weathered charm of Gilmore's voice reveals vulnerability and earnestness. The songwriting duo of Gilmore and George Caldwell composed this gem and five others. Four being Soul Blues pounders plus the moody, provocative "Things Have Not Changed", chronicling 48 years of racially-motivated crimes beginning with the lynching of Emmet Till up through the Rodney King episode. "48 years and things have not changed".
84.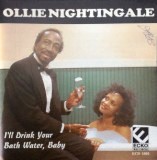 Ollie Nightingale "
I'll Drink Your Bathwater
" (Ecko 1995)
Ollie Hoskins was the lead singer of the Dixie Nightingales, a Gospel group, which became Ollie & The Nightingales when they signed with Stax in 1968. From there they scored hits with "I Got a Sure Thing," "You're Leaving Me," and "I've Got a Feeling." Hoskins went solo at the turn of the decade, billing himself as Ollie Nightingale and scoring a couple of R&B chart items ("It's a Sad Thing" and "May the Best Man Win") in 1971-72. The Nightingales soldiered on, recruiting singer Tommy Tate to replace him in the studio. Nightingale remained a popular blues and soul singer around Memphis. In 1995, he had a resurgence with Ecko Records where he remained until his death. His first album for the label, "I'll Drink Your Bathwater, Baby" remains his go to LP.
85.

Bobby 'Blue' Bland "Members Only" (Malaco 1985)
Bobby 'Blue' Bland is without debate one of the greatest Blues singers of all time. He had an illustrious career that lasted over five decades until his 2013 death. He had a #1 R&B hit in 1957 ("Farther Up The Road") and went on to place 55 singles on Billboard's Hot R&B Songs chart. That final chart entry was the title track to "Members Only" (#54). Like other once popular chart toppers Johnnie Taylor, Denise LaSalle, Tyrone Davis, Little Milton and ZZ Hill Bland signed with Malaco Records, which calls itself "The Last Soul Company", and became one of the mainstays of both the Soul Blues and modern Southern Soul.
86.
Travis Haddix "What I Know Right Now" (Ichiban 1992)
CD number three for Ichiban. Once again we get a knockout contemporary soul song ("Through With Love") that would be a hit for some smooth R & B singer. Haddix complains about a word he heard too often growing up (even from girls-ha ha- but I don't believe it) in that gliding pop/R&B/thing he does with "No No No". In the slow eerie blues "Strange" Travis thinks his woman is "trying to voodoo" him. That "Moonchild" cheeky humor is found in "Jawbreaker" about a candy you can't chew so you have to "suck it", thus giving him an obvious double entendre to play with. We also get Bobby "Blue" Bland-ish blues ("Getting By With A Lie")
87.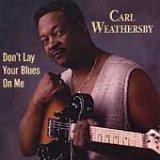 Carl Weathersby "Don't Lay Your Blues On Me" (Evidence 1996)
Carl was hired by Albert King as a part time rhythm guitarist in 1979, 1980 and 1982. He then started a 14 year tenure with Billy Branch's Sons Of The Blues before being signed by Evidence Records for four discs. Weathersby's first album, "Don't Lay Your Blues On Me" was a hit with the critics and "Blues Follow Me Around" from his second album was nominated for blues song of the year at the annual WC Handy Awards. Weathersby was also nominated for Best New Blues Artist. "Don't Lay Your Blues On Me" has a heavy Albert King influence with a healthy dose of easy coasting Soul ("Your Love Is Everything", "Poverty") but it's on smoldering slow Blues like "The Things The Blues Will Make You Do" and "Somebody Help Me" where he gets to some serious string bending.
88.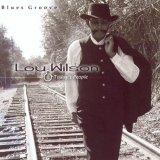 Lou Wilson "
Blues Groove
" (Crew 2005)
"Boogie Man Song" has a Bobby Rush-like groove, horns, harmonica, rolling piano and call-and-response backing vocals. "Who can make you move? The boogie man can!". He (and his great band Today's People) next slips into slippery, lowdown Blues mode with a Stax feel "On Fallin' Down & Can't Get Up" before the bottom shakes earthquake-style on the monster jam "Ole School Joint". If you can't dance to this track just cut off your feet 'cuz they're of no use to you! Next the title track pulls a slow Blues from the bottom while "Trippin' Out Of You" changes tempo to a breezy Soul fingersnapper before you're back to the funk. There's even a Jazzy flow to "Come On Over Here", spotlighting Wilson pinched, Ray Charles-like vocals. He sings "good things come to those who wait" with backup vocals from Gladys Knight & The Pip's own Edward Patton and William "Red" Guest. "Blues Groove" is CD # 4 for Wilson, one of those cult artists everybody admires but for whom commercial success has been elusive.
89.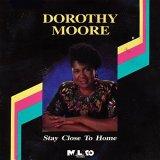 Dorothy Moore "Stay Close To Home" (Malaco 1992)

Moore's heyday was the 70s with her #1 smash "Misty Blue" being the pinnacle of her career but she recorded at least one other Malaco album that was exceptional and "

Stay Close To Home" is that album.
Four stellar songs from Frederick Knight ("Till The End Of Time", "Stay Close To Home", "I Betcha You Didn't Know That" and "It's Rainin' On My Side Of The Bed") give Moore ample chances to show off her glorious voice. She's never sounded better and Malaco's storied horn-centric production seals the deal.

90.

David Dee "

Goin' Fishin'" (Ichiban 1991)
Though the song didn't chart on any national lists Dee had a popular hit with "Going Fishing" first released as a 45 in 1981 by Vanessa Records. An LP of the same name appeared in 1985. He next signed with Edge Records who at one time had J. Blackfoot, Jimmy "Bo" Horne and Bobby McClure on their roster. His second LP for Edge was titled "Portrait Of The Blues" featuring a new version of "Fishing". That brings us to 1991 for yet another version and album entitled "Goin' Fishin'". Released on Ichiban it's the best sounding record in his catalog and other than the ubiquitous title cut it features notables like "Heatin' Me Up", "Special Way Of Makin' Love" and "If I Knew Then", the latter featuring a splendid horn arrangement.
91.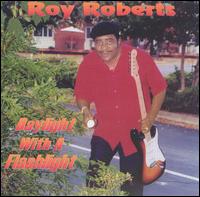 Roy Roberts "Daylight With A Flashlight" (Rock House)

Roy Roberts has earned much acclaim in blues and deep soul circles mainly from his production work on albums by Chick Willis, Lou Pride, Priscilla Price, Sonny Rhodes, etc.., but he should get his due respect for his own recordings like this new masterpiece "Daylight With A Flashlight". With a songwriting and guitar sound like Robert Cray, Roy produces another flawless disc. Every cut is a winner from the party blues "Raise A Little Hell", Memphis soul of "Touched By An Angel" & "I Slipped" to the soulful blues " I Want To Love You".

92.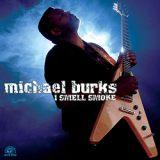 Michael Burks "I Smell Smoke" (Alligator)

Third LP from this Albert King disciple maintains the quality of the previous "

Make It Rain". Thick, pinched vocals and and Kingly licks throughout. For me the stunners are the slowies, the deeply soulful "Lie To Me" and "Time I Came Out Of The Rain". Elsewhere we have the Funky "One More Chance" with an especially icy line of guitar fills and even funkier "Miss Mercy" who is "one of the baddest bootleggers around". This was Burks' first LP to chart on Billboard (#12 Blues Albums).

93.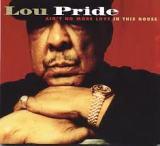 Lou Pride "Ain't No More Love In This House" (Severn)
George Lou Pride died soon after sessions for this, his final album, were completed. Label boss David Earl sat on the tapes for a year prior to giving this gift to the world. Pride penned four gems from the coasting, Soulful title cut and "We Can Do What We Want", the sexy, rollin' n' tumblin' "She Boom Boom Me" to the shuffle bumper "Love Come Got Me". There's also a tender version of "Daddy Don't Walk So Fast" made popular by Wayne Newton, and an understated take on Simply Red's "Holding Back The Years".
94.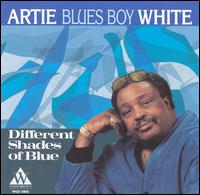 Artie 'Blues Boy' White "Different Shades Of Blue" (Waldoxy 1994)
White is now on Waldoxy and is served more excellent material by great writers like George Jackson ("I've Been Shackin'", "Hot Wired My Heart" & "All In The Open Now"), Bob Johnson & Sam Mosley ("Did Alright By Myself") and John Ward, who later started his own label Ecko Records. In fact the two highest of the highlights are his, the funky "Willie Mae Don't Play" & the risque' "I'm Gonna Marry My Mother-In-Law"- both of which got some airplay. Artie's mother-in-law fixes the food he wants to eat, rubs his aching back, does all the things his wife apparently does not do. So much for the evil in-law premise!
95.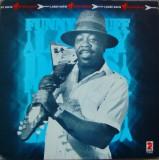 Larry Davis
"Funny Stuff" (Rooster Blues 1982)
Davis grew up in Little Rock, AR and forged an on and off again partnership with guitarist Fenton Robinson during the mid-1950s. Both signed with Don Robey's Duke label on the recommendation of Bobby 'Blue' Bland. Three 45s on Davis were cut including "Texas Flood" and "Angels in Houston" before Robey released Davis. From there took up the guitar under Albert King's tutelage while playing bass in King's band. A handful of singles for Virgo and Kent and a serious 1972 motorcycle accident that temporarily paralyzed Davis' left side preceded an impressive 1982 album for Rooster Blues, "Funny Stuff", produced by Gateway City mainstay Oliver Sain.
96.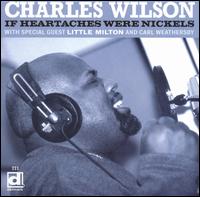 Charles Wilson "If Heartaches Were Nickels" (Delmark 2004)
Charles Wilson's last disc (the independently-released "You Got To Pay To Play" ) was catchy programmed party soul that is popular on the "chitlin circuit". But this Delmark debut is 100% organic- meaning it's actual humans playing on it- and it rips! Everything about this CD works- the band is tight and Carl Weathersby is a tour-de-force on guitar as he plays on 13 of the tracks! Charles' vocals are the best example so far of his talents- the way he soulfully owns the title track, Robert Ward's "My Love Is Real", Lee Shot Williams' "I Like Your Style", Little Milton's "Hattie Mae" and Travis Haddix' "Doctor Doctor". 15 tracks- not a dud in the bunch. He even does justice to the overdone "Cut You-A-Loose". He has a unique voice, one that even straddles gender lines. He sings from the gut with a heavy vibrato. Hopefully this will not be a one time event because this is a strong record. The only thing that keeps this from being a stone classic is too many covers. More original material would be the right move next chapter.
97.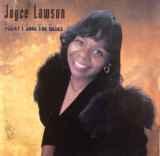 Joyce Lawson "Today I Sing The Blues" (Evejim 1987)
This superb 10-track disc was originally released in 1987 and has been re-released several times. Right from the start Lawson stakes her claim on the defiant blues shuffle "Going Back To My Husband", which borrows heavily from Little Milton's "The Blues Is Alright". Now that she's mastered the sass she enters Dense LaSalle territory on the soulfully sweet n' sour "I Can Do Bad By Myself", enveloped in some Memphis-style horns and Lawson's commanding vocal presence. She can slide from tender to gritty in one note. At times she's strikingly similar to Peggy Scott-Adams. A better example of this skill is found on Ronnie Lovejoy gem "Time To Move On". Two more Lovejoy songs are present in the now classic "Giving My Love (To The Other Woman)" and "I Still Love Me". It doesn't hurt that producers Leon Haywood and Tony Coleman provide a tasteful, rich, horn-fueled backdrop for Lawson to let her chords stretch. Check out her show-stopping take on the title track and fall in love.
98.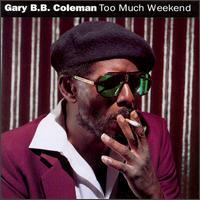 Gary B.B. Coleman "Too Much Weekend" (Ichiban 1992)
Coleman's last Ichiban seems to have aged rather well- used copies selling for three times that of a new LP. Despite a couple routine covers ("The Sky is Crying", "Crosscut Saw") there's the somewhat gratuitously nasty "Uncle Bud", the hungover title cut and a brilliantly sarcastic reading of Guy Drake's "Welfare Cadillac" with Jerry 'Boogie' McCain on mouth harp. Two instrumentals ("Neckbone", "The Elk Slide") feel like filler but are quite enjoyable nonetheless.
99.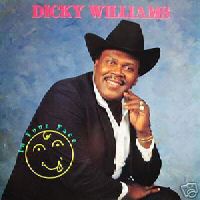 Dicky Williams "In Your Face" (Ichiban 1989)
Opening with his career best song, the Deep Soul wailer "The Same Motel", the nearly equal sequel "I Didn't Do Nothin'", the nasty slow Blues "Come Back P***y" and "Laughin' And Grinnin' In Your Face" the disc was on it's way to greatness. Then a few synth-heavy throwaways ("I Wanna Know Why", "Ugly Men") derail the quality until "Do You Know (Where Your Woman is Tonight)?" and "Bad Luck & Hard Times" end the record on a high.
100.

Arthur Adams "Stomp The Floor" (Delta Groove Prod.)
Arthur Adams's recording career began in the early 60s with a series of singles that didn't garner any attention so by mid-decade he was a session musician for Quincy Jones projects and recorded some sides for Modern Records. Near the end of the decade he recorded with Soul Jazz group The Crusaders on a track "It's Private Tonight", which eventually lead to a full length album of the same name in 1972. Adams released three more albums in the 70s and then enjoyed a Top 40 hit in the U.K. in 1981 with "You Got The Floor" (#38/#1 Disco). A long recording drought ended in 1999 with "Back On Track" but "Stomp The Floor" is easily his best far. Bass Heavy Funk Blues like the title cut and smooth midtempo Soul like "So Sweet".
----------------------------------------------------------------------------------------------------------------------------------------------------------------------------
***BACK TO ALBUMS 1-50 HERE
OR....See The Top 50 Southern Soul, Rhythm & Blues Albums HERE
---
(C) Blues Critic LLC 2021. All written material found on this website is the property of Blues Critic and may only be used with permission and full accreditation (either "Blues Critic" or "Dylann DeAnna of Blues Critic") given plus a link to this website.