William Bell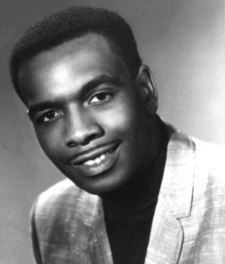 BUY CDS

A principal architect of the Stax/Volt sound, singer/composer William Bell came to prominence with his classic "You Don't Miss Your Water," one of the quintessential soul records to emerge from the Memphis scene. William cut his teeth backing Rufus Thomas, and in 1957 recorded his first sides as a member of the Del Rios. After joining the Stax staff as a writer, in 1961 Bell made his solo debut with the selfpenned "You Don't Miss Your Water," an archetypal slice of countrysoul and one of the label's first big hits. A two-year Armed Forces stint effectively derailed his career, however, and he did not release his first full-length album, The Soul of a Bell, until 1967, generating a Top 20 hit with the single "Everybody Loves a Winner"; that same year, Albert King also scored with another classic Bell composition, the oft-covered "Born Under a Bad Sign."

Bell's next solo hit, 1968's "A Tribute to a King," was a poignant farewell to the late Otis Redding; the R&B Top Ten hit "I Forgot to Be Your Lover" soon followed, and a series of duets with Judy Clay, most notably "Private Number," also earned airplay. In 1969, he relocated to Atlanta and set up his own label, and in 1977 Bell capped a major comeback with "Trying to Love Two," which topped the R&B charts. In 1985, he founded another label, Wilbe. In addition to issuing subsequent LPs, in 1987 Bell was inducted into the Georgia Music Hall of Fame, and that same year also received the Rhythm & Blues Foundation's R&B Pioneer Award. After 1992, Bell took a lengthy hiatus from the recording studio, though he still performed regularly.

In 2003, he was honored by the Blues Foundation with the W.C. Handy Heritage Award. In 2007, Bell showed that he still 'had it' when he wowed the crowd at the Stax 50th Anniversary Reunion show. He went on to perform at SXSW in Austin and the Ponderosa Stomp in New Orleans that year, and followed that up with an extensive tour of Europe and a July 2009 appearance at Lincoln Center in NYC. In
September of 2009, Bell signed to Blind Ambition Management and is currently working on a 'comeback' album and tour.
Album Discography

"The Soul of a Bell" (Stax 1967)
1. Everybody Loves a Winner
2. You Don't Miss Your Water
3. Do Right Woman, Do Right Man
4. I've Been Loving You Too Long
5. Nothing Takes the Place of You
6. Then You Can Tell Me Goodbye
7. Eloise (Hang On in There)
8. Any Other Way
9. It's Happening All Over
10. Never Like This Before
11. You're Such a Sweet Thang
12. You Don't Miss Your Water - (alternate take)
13. Any Other Way - (alternate take)

"Duets" (Stax 1968)
1. Love-Eye-Tis
2. Left Over Love
3. Love's Sweet Sensation
4. Strung Out
5. I Need You Woman
6. I Can't Stop
7. All I Have to Do Is Dream
8. Leave the Girl Alone
9. Let Me Ride
10. Lonely Soldier
11. Get It While It's Hot
12. Private Number
13. My Baby Specializes

"Bound to Happen" (Stax 1969)
1. Western Union Man
2. My Whole World Is Falling Down
3. Everyday People
4. Johnny, I Love You
5. All God's Children Got Soul
6. Happy
7. By the Time I Get to Phoenix
8. Bring the Curtain Down
9. Smile Can't Hide, A (A Broken Heart)
10. Born Under a Bad Sign
11. I Got a Sure Thing

"Wow..." (Stax 1971)
1. I Can't Make It (All by Myself)
2. Till My Back Ain't Got No Bone
3. All For the Love of a Woman
4. My Door Is Always Open
5. Penny For Your Thoughts, A
6. You'll Want Diamonds
7. Winding, Winding Road
8. Somebody's Gonna Get Hurt
9. I Forgot to Be Your Lover
10. I'll Be Home

"Phases Of Reality" (Stax 1973)
1. Save Us
2. True Love Don't Come Easy
3. Fifty Dollar Habit
4. What I Don't Know Won't Hurt Me
5. Phases of Reality
6. If You Really Love Him
7. Lonely for Your Love
8. Man in the Street, The
9. Lovin' in Borrowed Time

"Relating" (Stax 1974)
1. All I Need Is Your Love
2. Such a Fever
3. Nobody Walks Away from Love Unhurt
4. Gettin' What You Want (Losin' What You Got)
5. I've Got to Go on Without You
6. Drinkin' and Thinkin'
7. You've Got the Kind of Love I Need
8. You Don't Want a Man
9. Nobody But You

"Comin' Back For More" (Mercury 1977)
1. Tryin' to Love Two
2. If Sex Is All We Had
3. Relax
4. You Don't Miss Your Water
5. Malnutrition
6. Coming Back For More
7. Just Another Way to Feel
8. I Absotively, Posolutely Love You
9. I Wake up Cryin'
10. You've Really Got a Hold on Me

"It's Time You Took Another Listen" (Mercury 1977)
1. I Don't Want Nobody to Love Me
2. Yesterday I Lied, Today I Cried
3. Morning Glory
4. Shed a Little Light on the Subject
5. Satin Sheets
6. Hollywood Streetwalker
7. Your Love Keeps Me Going
8. Let It Shine

"Survivor" (Kat 1983)
1.Survivor
2.Private Number
3.Playing Hard To Get
4.The Truth In Your Eyes
5.Smiling Aint Gonna Be Easy
6.Bad Time To Break Up
7.Trying To Get To You
8.I Might At As Well Be In Love
9.Survivor part II
"Do Right Man" (Charly 1984)
1. You Don't Miss Your Water
2. Any Other Way
3. I'm Waiting on You
4. Somebody Mentioned Your Name
5. I'll Show You
6. Don't Stop Now
7. Crying All by Myself
8. Share What You Got (But Keep What You Need)
9. Never Like This Before
10. Everybody Loves a Winner
11. Do Right Woman, Do Right Man
12. Then You Can Tell Me Goodbye
13. Eloise (Hang on in There)
14. It's Happening All Over
15. Everyday Will Be Like a Holiday
16. Tribute to a King
"Passion" (Ichiban 1986)
1. Passion
2. Lovin' On Borrowed Time
3. That's What You Get
4. Headline News
5. Whatever You Want (Feelin' Guilty)
6. Let Him Pay The Band
7. I Don't Want To Wake Up
8. Heavy On The Love Side
9. I'm Lighting Somebody's

"The Best Of William Bell" (Stax 1988)
1. I Forgot to Be Your Lover
2. Private Number
3. Born Under a Bad Sign
4. My Kind of Girl
5. Lonely Soldier
6. Save Us
7. Penny for Your Thoughts, A
8. My Baby Specializes
9. My Whole World Is Falling Down
10. All for the Love of a Woman
11. Till My Back Ain't Got No Bone
12. I'll Be Home
13. Smile Can't Hide, A (A Broken Heart)
14. Gettin' What You Want (Losin' What You Got)

"On A Roll" (Ichiban 1989)
1. Getting Out of Your Bed
2. If You Don't Use It
3. I Need Your Love So Bad
4. When You've Got the Best
5. On a Roll
6. I'm Ready
7. I Can Do It
8. Short Circuit
9. Holding on to Love

"Bedtime Stories" (Wilbe 1992)
1. Bedtime Story
2. Shake Hands (Come Out Lovin')
3. I'd Rather Be Blind
4. Baby Don't Rush
5. Private Number
6. How Long Is My Love
7. Movers and Shakers
8. Paper Thin
9. Keep Your Body Warm
10. I'll Be Around
11. Crazy 'Bout Your Love
12. Ain't Nothing I Won't Do

"A Little Something Extra" (Stax 1992)
1. She Won't Be Like You
2. All That I Am
3. Let's Do Something Together
4. Forever Wouldn't Be Too Long
5. You Got Me (Where You Want Me) - (slow version)
6. Quittin' Time
7. That's My Love
8. You Need a Little Something Extra
9. There's a Love
10. Never Let Me Go
11. We Got Something Good
12. You Got Me (Where You Want Me)
13. Will You Love Me Tomorrow
14. Love Will Find a Way
15. What Did I Do Wrong
16. Sacrifice
17. Love Is After Me
18. Life I Live, The
19. Wait
20. You're Never Too Old

"Greatest Hits Volume 1" (Wilbe/Ichiban 1994)
1. Tryin' to Love Two
2. Bring the Curtain Down
3. Everybody Loves a Winner
4. Lovin' in Borrowed Time - (up-tempo version)
5. I Forgot to Be Your Lover
6. Everyday Will Be Like a Holiday
7. I've Got to Go on Without You
8. Any Other Way
9. I Don't Want to Wake up (Feelin' Guilty)
10. Born Under a Bad Sign

"Greatest Hits Volume 2" (Wilbe/Ichiban 1995)
1. Save Us
2. You Don't Miss Your Water
3. Private Number
4. Tribute to a King
5. Happy
6. Headline News
7. I Need Your Love So Bad
8. Eloise (Hang on in There)
9. Lovin' on Borrowed Time
10. Easy Comin' Out (Hard Goin' in)
11. Everybody Loves a Winner - (unplugged)

"A Portrait Is Forever" (Wilbe 2000)
1. Operator
2. Listen With My Mind
3. That's My Job (24-7)
4. Come in Out of the Rain
5. Take Advantage of a Good Thang
6. After the Paint Comes Off
7. Lifestyles of the Poor & Unknown
8. I Can't Leave Your Love Alone
9. If You Can't Handle the Finance
10. Like a Man
11. You Should've Covered Your Tracks
12. Just a Man (Working Hard)

"Greatest Hits Collector's Edition" (Wilbe 2002)
1. Tryin' to Love Two
2. You Don't Miss Your Water
3. Private Number
4. Everybody Loves a Winner
5. I Forgot to Be Your Lover
6. Happy
7. Eloise (Hang on in There)
8. Tribute to a King
9. Any Other Way
10. Lovin' on Borrowed Time
11. Easy Comin' Out (Hard Goin' In)
12. I Don't Wanna Wake Up (Feelin' Guilty)
13. Everybody Loves a Winner
14. Born Under a Bad Sign

"New Lease On Life" (Wilbe 2006)
1. New Lease on Life
2. Playaz Only Love You (When They're Playing)
3. Part Time Lover (Full Time Friend)
4. My Body Don't Know
5. Honey from the Bee
6. You Got a Hold on Me
7. Keep a Light in the Window
8. Got an Island Feelin'
9. Treat Her Right (Like a Lady)
10. Up Close and Personal
11. Save Us
12. Every Sunday Morning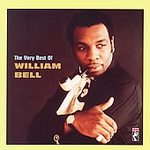 "The Very Best Of" (Stax 2007)
1. You Don't Miss Water
2. Any Other Way
3. Share What You Got (But Keep What You Need)
4. Never Like This Before
5. Everybody Loves a Winner
6. Eloise (Hang on in There)
7. Everyday Will Be Like a Holiday
8. Tribute to a King, A
9. Every Man Oughta Have a Woman
10. Private Number
11. I Forgot to Be Your Lover
12. My Baby Specializes
13. My Whole World Is Falling Down
14. Happy
15. Born Under a Bad Sign
16. All For the Love of a Woman
17. Save Us
18. Lovin' on Borrowed Time
19. I've Got to Go on Without You
20. Getting What You Want (Losin' What You Got)

"Live In NYC" (Wilbe 2009)
1. Intro
2. Easy Comin Out/Can I Change My Mind (medley)
3. Everyday Will Be Like A Holiday
4. I Forgot To Be Your Lover/You Send Me (medley)
5. (Sitting On The) Dock Of The Bay/ Fa Fa Fa Fa Fa Fa -Sad Song (Medley
w/Eddie Floyd)
6. Hard To Handle
7. You Don't Miss Your Water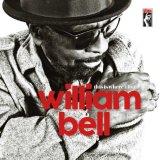 "This Is Where I Live" (Stax 2016) LISTEN
1 The Three Of Me
2 The House Always Wins
3 Poison In The Well
4 I Will Take Care Of You
5 Born Under A Bad Sign
6 All Your Stories
7 Walking On A Tightrope
8 This Is Where I Live
9 More Rooms
10 All The Things You Can't Remember
11 Mississippi-Arkansas Bridge
12 People Want To Go Home


BUY CDS