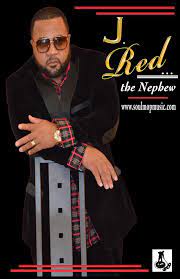 J. Red-The Nephew
J.Red the Nephew, Atlanta Resident and North Carolina native, knew from a very young age that music was his true passion. He began his official musical career as a member of the R&B group Average Guyz. During this time he had the opportunity to record with such artists as Missy Elliot, Chad Hugo of The Neptunes as well as Big Bub (former lead singer of the 90s New Jack Swing group, Today). Red's knowledge of studio engineering, production and songwriting enabled him to pursue the vision of owning his own production company, Soul Mop Music Group, Inc.

J. Red released his first Southern Soul single "My Good Thang" in April of 2013 and caught the attention of the Southern Soul fans abroad. With the the release of his collaboration "Keep On Dancing" feat. Theodis Ealey, a living legend in the genre, J. Red was endorsed and accepted as the nephew to Southern Soul. He has several singles "Give It To Me, Drop That, I Will, Step Out, Turn It Out, Loving On You" all making serious buzz in the southern and lower North Eastern regions as well. Paul Andre, PD of Power 95.5 radio ...."J. Red is a high quality artist and producer that has what it takes to make it in the major leagues".

With the release of his 2015, debut southern soul album, "Soul Certified" and his 2018 compilation LP" J. Red the Nephew and Friends", (WhICH WON BLUES CRITIC ALBUM OF THE YEAR FOR 2018) he has proven that his production skills are world class. His 2019 cd release Platinum Soul 10 track album has taken the Soul\Blues genre by storm once again! His forthcoming EP Nephew Swing is introducing a new sound by J. Red the Nephew and is highly anticipated by the Soul Blues genre. Shay Denise's LP "Soul of a Woman" which features her smash singles "A man's World, Addicted, and You Can Get It, is a product of his production as well. His newest artist NayCole hit the scene with two monster grooves produced by J. Red, "Somebody Else Will " and "I Aint Your Other Woman" that are both gaining respect from the critics.
Album Discography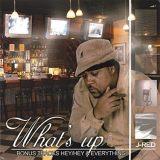 "What's Up" (Soul Mop/Culture 2005 )
1. What's Up
2. No Games
3. Red Hot
4. In Your Dreams
5. Girl It's On
6. Hey Hey
7. Everything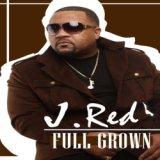 "Full Grown" (Soul Mop 2011)
1 Make U Mine (feat. Bobby Cosack)
2 Do It Like That (feat. Monolo "Da Middle Man")
3 Super Lover
4 My Bed
5 In Your Dreams
6 Fresh Air (feat. Monolo "Da Middle Man")
7 Deep (feat. Mississippi AKA Golden Child)
8 Notice Me
9 Let's Get It On (Tonight)
10 All Over U
11 Love Is Bigger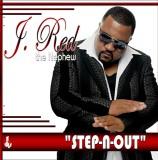 "Step N' Out" (Soul Mop 2014)
1 My Good Thang
2 Give It to Me
3 Keep On Dancing (feat. Theodis Ealey)
4 Let's Get Away
5 Forever and Ever
6 Step Out
7 I Will If He Won't
8 We'll Be Alright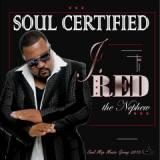 "Soul Certified" (Soul Mop 2016)
1 My Good Thang
2 I Will (feat. Black Diamond)
3 Step Out
4 Give It to Me
5 Loving on You
6 Keep on Dancing
7 Forever and Ever
8 Ms. Grown and Sexy Soul
9 Let's Get Away
10 Catch and Throw It Back
11 We'll Be Alright
12 Let's Get Away (Remix)
13.I Will (Remix) [Fea. Bubbie Smooth]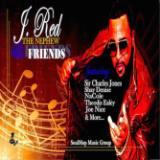 "J. Red The Nephew & Friends" (Soul Mop 2018)
1 Turn It Out (feat. Sir Charles Jones)
2 Call Out My Name (feat. Sharnette Hyter)
3 Shake Something (feat. Columbus Toy & Miss Lady Blues) [Remix]
4 I Love You (feat. NaCole)
5 I Will (feat. Bubbie Smooth)
6 Rock with You (feat. Shay Denise)
7 Drop That (feat. David Aaron & Joe Nice)
8 If You Need Some (feat. Miss Mini)
9 What Your Mama Gave You (feat. Willie Hill)
10 My Good Thang (feat. Bubbie Smooth) [Remix]
11 Keep On Dancing (feat. Theodis Ealey)
12 Back to You (feat. Shay Denise)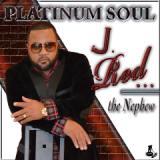 "Platinum Soul" (Soul Mop 2019)
1 I Got to Have Her
2 I Forgot I Was Married
3 Party Hard
4 What's Up for the Night
5 Let's Make Love Tonight
6 Have a Good Time
7 That Thang Was Good
8 Sipping Slow
9 Turn It Out (Remix)
10 Enjoy Yourself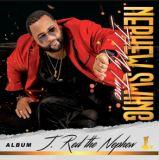 "Nephew Swing" (Soul Mop 2021)
1 Liquor House Vibing
2 A Party in Here Tonight (feat. Mrs. Sham)
3 Make the Bed Shake
4 Man Handle It
5 Come On and Dance
6 Milk
7 Heaven (Let's Go) [feat. Mrs. Sham]
8 That Bomb Love
9 Live the Dream
10 Milk (Remix) [feat. Itz Karma & Hot Rod]
11 Let's Make Love Tonight