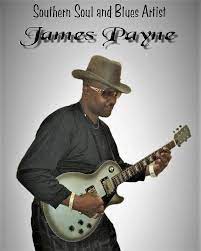 James Payne
The James Payne story begins in Theoddore, Alabama were at the age of 9 his father handed him his first bass guitar that he started fumbling with.
In 1982 Little Milton called him Little Luther Vandross of Mobile, Alabama. He came up singing gospel at the age of 13 with a small group called The Sensational Five. Then he moved on to other groups like the Perryman Brother, Sunset Jubilee, and the Mobile soul stirrers along with Singing Sons, all of which where from Mobile, Alabama; and also The Dynamic Couselors of Detroit, Michigan. In 1984 he started a group called U-Can't Touch This out of Pensacola, Florida, and then later moved to Mobile, Alabama and started performing with Apollo Blues Band of Mobile. Helater moved on to perform with a very outstanding group know to the public as The Fabulous Tip Top, also of Mobile, Alabama. By 1999 after leaving this group, he started touring with Blues Unlimited that was founded by James Payne and Clay Knight while on the road touring with his good friend Mr. David Brinston. By 2001 at this time he was a artist of Mr. Tee Record Company, performing with his own band know to the public as Justice Show Band. He then journeyed on to Jacksonville, Florida and started recording in 2001 his first hit single, "Fat Woman" and then went on to release a full-length CD.
Album Discography
"Show Love" (Mr Tee 2002)
1. Fat Woman
2. Fat Woman/Sax
3. Hold On
4. Hold On /Sax
5. I'm a fool
6. Party Over Here
7. Show Love
8. Stop Playing Games
9. Treat her Right
10. Treat her Right/Sax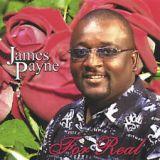 "For Real" (Mr Tee 2005)
1 Slide Up In Here
2 Wiggle Wiggle
3 Back Doing The Same Old Thing
4 Dancing And Swinging (Radio)
5 Dancing And Swinging (Club)
6 Mr. DJ (Club)
7 Mr. DJ (Radio)
8 Skinny Legs and All
9 For Real See All 2
10 I'm In Love With The Other Woman
11 Fat Woman See All 3 Live In Concert Remix
12 What;s Going On (Radio)
13 What;s Going On Extended Version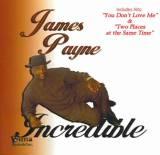 "Incredible" (2007)
info needed on this title
*** Let me say first I wasn't too thrilled with the two James Payne discs I'd heard previously. His minor hit single "Big Fat Woman" was okay but the discs suffered from some of that low budget rinky dink production sounds that plague the Soul/Blues/Southern Soul genre. Well, that's not the case on "Incredible" and where did Payne get suddenly this singing voice? It didn't jump out like this before. He sounds a lil' like Clay Hammond. Nice. The disc commences with a cool funker called "Some People" featuring a bona fide band- pulsating bassline, chicken scratch guitar, pocketed drums and even horns. Producer Morris J. Williams was having a good day in the studio here and even his usual Ecko-like boilerplates sound sweet on slowies "Cruisin'" (love the UFO synth) & "You Don't Love Me", shuffle bumper "You Got What I Want", manic "Heat is On" and the dancer "You Got Me Hooked".
The only iffy bit on the album is the goofy "woot woot party" chant on "Let's Get This Party Started Right". There's plenty good jams but the ace in the hole is the mightily arranged "Two Places At The Same Time", a creamy smooth coaster with a yearning Payne vocal. Props to Sylvestor Parson for mastering this cut as well as "My Kind Of Girl" & "Let Me Love You Right". Payne wrote all 11 cuts here and suddenly has become a contender to my ears. Great party Blues disc.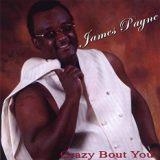 "Crazy 'Bout You" (Nr Tee 2008)
1. Crazy Bout You
2. Man in the Street
3. Play Me Some Blues
4. Mercy
5. Have You Seen Her
6. He Won't Let You Down
7. Heart Can Love Two
8. I Wanna Be Your Man
9. Lucky Guy
10. For Real
11. Junk in the Trunk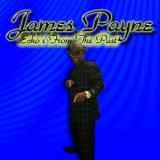 "Love Talk aka Eckos From The Past" (Snake Free 2018)
1. Dance Party
2. Party Time
3. Love Talk
4. If You Like Fishing You Better know Your Hole From Mine
5. I'm A Nibble Man
6. I Ain't Gonna Cry No More
7. If It Feels Good
8. Two Good Women
9. My Outside Woman
10.I Never Take A Day Off
11.Ease On Down

BUY CDS