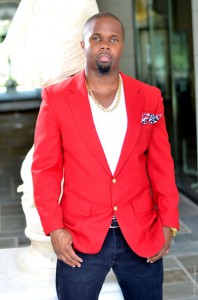 Cupid
Bryson Bernard (born October 10, 1982) aka "Cupid" (and often "New Cupid") was born and raised in Lafayette, Louisiana. He has released four albums, and is best known for the single "Cupid Shuffle", which peaked on the Billboard Hot at #66 and #19 on the Hot R&B/Hip Hop Songs charts.
Bernard started singing in his church's choir, encouraged by his pastor father. He initially enrolled at the University of Louisiana at Lafayette with a full athletic scholarship in track and field. He left the track team to form a singing group known as Fasho, which later changed its name to Fifth Element.

After Fifth Element was dissolved, Bernard pursued a solo career. He released his debut album, "Are You Ready" in 2001 but the next LP, "Cupid" from 2002 got him noticed. Though a Hip Hop-leaning album the song "Do Ya Thang" received attention in the chitlin circuit. Momentum continued with his second self-released album, 2005ís "The King of Down South R&B". "Swing Around The Rosey" was a minor hit.
Bernard's life changed dramatically when his novelty dance jam "Cupid Shuffle" began exploding in the clubs and Southern Soul playlists. The song became so successful Cupid was signed by the major label Atlantic Records for released of his third LP, "Time For a Change". The album rose as high as #58 on Billbaord's Top 200 Albums and #9 on Billbaord's Top R&B/Hip Hop albums charts. A further single from the album, "Happy Dance", managed a #76 placing a R&B Songs chart.
Though he tried with various similarly-minded club joints ("Cu-Step", "Dot It With Your Boots On", "Love Slide", "Do The Ladies Run This Party") Cupid was unable to score a followup smash on the level of "Cupid Shuffle"). In 2010 he released a digitally-only "mixtape" ("21 & Up") followed by a freww "mixtape"-type collection entitled "Who Shot You?" in 2011".

In 2012 he auditioned for the third season of the American music competition The Voice singing for his audition his own hit "Cupid Shuffle" in a varied version. None of the four judges Adam Levine, Cee Lo Green, Christina Aguilera or Blake Shelton pressed their "I Want You" button, thus eliminating him from further competition. But Cee Lo Green recognized Cupid after he finished the song and asked him to perform another tune to prove that "he can sing". After recognizing his true musical talent, the judges said that he should have tried a different song to help present his voice better.
From 2015-2017 Hub City Records released three dance music collections on Cupid ("Dance Fever", "Dance Party King" and "Underground Classics" respectively).
Album Discography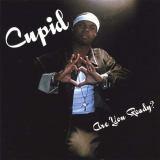 "Are You Ready?" (The Only Cupid 2001)
1 Intro
2 Do Yo Thang Pt. #1
3 Check Yo Girl,Check Yo Guy (Feat. Mr Phat)
4 I Wanna See
5 Oh No
6 Are You Ready?
7 Touch U All Over
8 Raindrops
9 Satisfaction Guarenteed
10 I Love You
11 Its Ok
12 Outro (Feat. S.T.)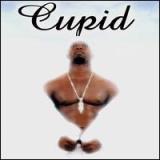 "Cupid" aka "2 Sides To Every Story" (ASAR Ent. 2002)
"Intro" - 0:50
"Do Ya Thang 2" - 3:59
"The Wop" - 3:23
"Shake 'em Off" - 4:00
"Check Yo Girl, Check Yo Guy" - 4:38
"9:00" - 5:09
"Understanding" - 5:17
"Interlude" - 1:34
"Real Love" - 5:16
"Say the Word" - 4:32
"When I Look into Your Eyes - 5:12
"Outro" - 1:58
"Shake It for Me" - 6:11
"King Of Down South R&B" (ASAR Ent. 2005)
"Swing Around the Rosey" - 4:49
"Oh No" - 4:04
"The Wop" - 3:21
"9:00" - 5:07
"Real Love Pt .1" - 5:15
"I Fell in Love with You" - 4:00
"Break It Down" - 4:34
"Say the Word" (featuring Lady Kimberly) - 4:30
"Real Love Pt. 2" - 3:58
"Cherry Pie" - 5:29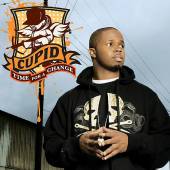 "Time For A Change" (Atlantic 2007)
"Work"
"Closer"
"Do Yo Dance"(featuring Cristal)
"The Let Out" (featuring T-Pain & Tay Dizm)
"Cupid Shuffle"
"3-6-9" (featuring B.o.B)
"Spin The Bottle" (featuring Shorty Da Kid)
"Someone Like You"
"Say Yes"
"Don't Love Her to Death"
"Cupid Shot You"
"I Love Me" (featuring Foxx)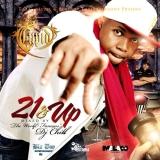 "21 & Up" (self-release 2010)
1.Do My Ladies Run this Party Mega MIx
2.Dont Make yo Baby Momma Mad
3.Baddest Girl (NEW SINGLE)
4.CHOOO!
5.I aint Going Nowhere ft. Mr Phat
6.OOOH Baby ft. Mr Biggs & Biggie Smalls
7.Urban Trends
8.Back in the Day (U.S.L.)
9.Cupid - Check Yo Girl, Check Yo Guy
10.Are You Ready (Throwback)
11.That Boy Can Really Sang
12.Hit You With That Wham
13.On My Momma, On My Hood (Swingout)
14.The Realest Song Ever
15.Cu-Step (New Dance)
16.CHOOO!! (Saints mix)
17.Teach Me How TO Wobble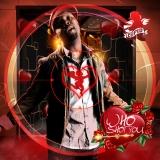 "Who Shot You" (self-release 2011)
1.Cupid Draw Back Your Bow
2.I Say Chooo ft. Solace
3.Shes A Star
4.The Radio
5.Cu-Step
6.What You Gone Do
7.Take My Time ft Cupid-Rodnae-Ray Lavender
8.Feel Good Music
9.That Boy Can Really Sing
10.Teach Me How To Wobble ft. Mr Collipark
11.I Wont Complain (Gospel)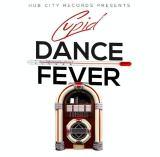 "Dance Fever" (Hub City 2015)
1 Celebrate Life
2 Make You Happy (feat. Mia X)
3 Baddest Girl
4 Go Head Baby (feat. Mr Collipark)
5 Dance for Your Love
6 Wham Dance
7 Chooo (feat. Chris Ardoin)
8 High School Prom
9 Thicka Than a Snicka (feat. Leon Chavis)
10 To the Moon and Back
11 Cell Phone Blues
12 Old School
13 Swagger Line Dance
14 Wham Dance (feat. Mystikal & DJ Ro)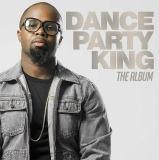 "Dance Party King" (Hub City 2016)
1 Watch That Bull (feat. Kim MC Coy & Leon Chavis)
2 Dance for Your Love (feat. Roi Anthony)
3 Zodiac Party (feat. Big Sam)
4 All for the Likes
5 Cardio (feat. Uncle Luke & Big Mucci)
6 Cornbread & Greens (feat. Big Pokey)
7 Charlie Horse (feat. Dana Jackson)
8 Thats Messy (feat. J Paul Jr & Messie Cee)
9 Soul Train Line
"Underground Classics" (Hub City 2017)
1 Do Your Thang
2 Check Yo Girl, Check Yo Guy (feat. Mr Phat)
3 Shake 'em off (feat. Lil Yung)
4 Wiggle Yo Body
5 Workout
6 U Can't Stop Me (feat. Kuyon)
7 Shake It for Me (feat. Westbank Lincoln)
8 Takala
9 Do Yo Thang Pt 2 (feat. Hotboy Ronald)
11 Touch You All Over
12 Cherry Pie
13 Raindrops
14 Real Love
15 Say the Word (feat. Lady Kym)
16 Satisfation Guarenteed
17 Swing Around the Rosey
18 I Fell in Love with You at the BBQ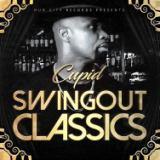 "Swing Out Classics" (Hub City 2019)
1 Zodiac Party 5:12
2 Me and You Against the World 5:06
3 Swing Around the Rosey 4:58
4 I Fell in Love With You at the Bbq 4:00
5 Cornbread and Greens 4:13
6 What We Do 3:41
7 To the Moon and Back 5:24
8 Make You Happy 3:56
9 Spoil You 4:43
10 Higher 5:09
11 Chooo 5:17
12 SwingOut 4:01
13 That Messy 5:05
14 Take That 3:25
15 Whats Your Flava 3:39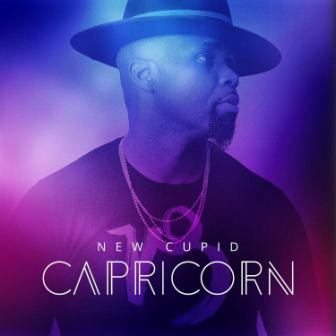 "Capricorn" (Music Access 2020)
1 Body
2 In My Eyes (feat. STEVIE B)
3 Whats Your Flava
4 Swing Out (feat. PARTNERS N CRIME)
5 Take That (feat. POKEY)
6 Woman Like Me (feat. Z-RO)
7 Spoil You (feat. ROI ANTHONY)
8 Feenin
9 A Man That Can Dance (feat. POKEY, J-WONN & JETER JONES)
10 What We Do (feat. ANDREW JACKSON)
11 You Aint Never Gone Find Another Like Me
12 Higher (feat. DONNIE BOLDEN JR)
13 Me and You Against the World