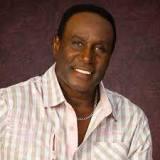 WILSON MEADOWS
His recording career started with the Zircons, singing Doo-Wop with singles on Federal and Capitol at either end of the 1960's, then continued with his brothers as the Meadows on Radio Records - an LP recorded at Muscle Shoals with the legendary studio band , and scored an R&B chart hit in 1977 with "I Can't Understand" by the Meadows Brothers on Kayvette. Hometown for Wilson is Chattanooga, Tennessee. Born in 1944, he is one of five brothers, two of which, Wallace and Eugene, were to join him on his musical journey north in search of success. Wilson's first group is well known to collectors of 60's soul, The Zircons. The line up included brothers Wallace and Eugene along with Emanual Thompson and Robert Eppinger. The name for the group has caused some confusion over the years as it seems that the name had been used in the late 50's early 60's on several other groups recording for Winston, Dot and a number of other small labels. But the name was soon to become firmly theirs when their first release "No Twisting On Sunday" came out on the King subsidiary Federal.

After one more release for the label the group headed further north to New York. Here over the next five years they cut three singles for the Heigh-Ho label, including "Go On And Cry, Cry". In the early 70's they also cut one single with Capitol records "Finders Keepers".

They changed their name to The Meadows Brothers and cut one release on Hip Spin, "Get On Down Like Soul Folks Do", and later a full self-titled album with producer Brad Shapiro, resulting in the minor hit "I Can't Understand"

Following a period away from the music business, he returned to recording in the early 1990's, and was signed to Bob Grady's BGR label in Georgia and quickly became one of the more successful "Modern Soul" or "Southern Soul" artists in the South. His song "That's Still My Love" from his first solo album, "Memories", is still his calling card. After his time with Grady he teemed up with record promoter Lee Parker where they began releasing albums under the M&M/ Brimstone banner. M&M being Meadows' imprint.
e has remained one of the A-listers of Southern Soul up to the present. In early 2018 Meadows returned with "Facts Of Life", which in addition to offering his usually Southern Soul fare he branched out with some Jazzy Neo-Soul material like the first single, "Lady Luck".
Album Discography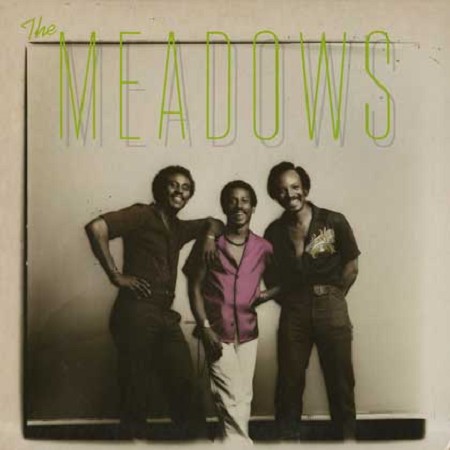 The Meadows "The Meadows" (Radio 1981)
1.She's Gone
2.Don't Take It Away
3.I Wanna See You Right Now
4.What A Day This Has Been
5.I Can't Understand
6.I Tried It All
7.I'll Be Your Sunshine
8.My Love Was Sleeping
9.Wheels
10.Body Power

"Memories" (Ichiban 1997)
1. Just Can't Do Without You
2. I Promise
3. Oh, Girl
4. That's Still My Love
5. When You're Gettin' My Love
6. Where Will This Leave Me
7. Memories Keep Hangin' On
8. Just Like I Promised
9. Stroll It
10. Let's Cut Out This Game
**
1/2
Retro-sounding Modern Soul album by this smooth warbler put Meadows on the map as a solo act with the hit "That's Still My Love". The "retro" is not 60s or 70s Southern Soul but contemporary soul of the 80s with mostly bland programmed Pop/R & B with New Jack Swing flourishes that reminds me of Gerald Levert. That said it does have it's share of catchy tracks, like "Just Can't Do Without You" and the sweet soul ballads "Just Like I Promised", "Where Will This Leave Me" and "I Promise" where his vibrato-propelled voice shines brightest.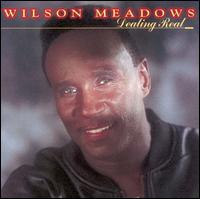 "Dealing Real" (BGR 2000)
1. Somethings Got to Give
2. Go Get That Love
3. You Ain't Treating Me Right
4. Thank You
5. Explain It
6. Don't Waste My Love
7. POW
8. Tell Him
9. Tell Me You Love Me
10. Stay
**
*
Released on Bob Grady's label and written almost entirely by Meadows, this contemporary soul record is an improvement over his initial disc. "Something's Got To Give" is a slick, rolling number with tasty female backups. "POW" is even better with an irresistible refrain and grinding keyboard rhythm. A sweet acoustic guitar pops up on the pretty "Tell Me You Love Me" and "Stay" is a convincing soul ballad with synth strings and electric piano.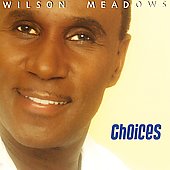 "Choices" (BGR 2002)
1. If You Can't Hold Your Love
2. I'm Falling
3. Go on and Cry
4. Keep It Alive
5. Still My Love-I Told You
6. I Can't Understand
7. I'm Changing
8. Big Catch
9. Don't Take It Away
10. This Time
***
Meadows has improved and this #74 Billboard R & B Albums charter boasts a good share of catchy pop/soul dancers and feathery vocals. "Go On And Cry" has a scratchy guitar like Sam & Dave's "Soul Man" and "Keep It Alive" is one of his best written songs, which was also covered by Oscar Toney Jr. on his comeback record
"Guilty Of Loving You".
Meadows joined Toney for that. Wilson's biggest hit "That's Still My Love" is beefed up as "Still My Love-I Told You". His "Big Catch" is a bona fide Southern Soul song with some crisp production from Bob Grady.

"The Best Of" (BGR 2003)
1. Where Will This Leave Me
2. POW
3. Just Can't Do Without You
4. Keep It Alive
5. If You Can't Hold Your Love
6. Just Like I Promised
7. Still My Love
8. Tell Me You Love Me
9. Something's Got to Give
10. Go on and Cry
11. Stay
12. I'm Changing
13. Don't Be Surprised
**** Being that Meadows' albums are hit and miss this collection is very welcome as it extracts all the best from the first three Bob Grady Records albums.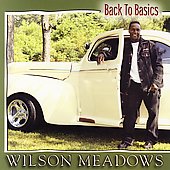 "Back To Basics" (BGR 2004)
1. Shake
2. Can't Have Your Cake
3. When You Really Love Somebody
4. Finders Keepers
5. Stop Cheating Love
6. You Ain't Comin Back
7. Let's Do That Thang
8. Oh Girl
9. Don't Be Surprised
10. Hold on My Heart
**** "Back To Basics" is one of Meadows' most consistent efforts with catchy bumps like "Oh Girl", "Can't Have Your Cake", "Finders Keepers" and "Let's Do That Thing". You also have some lovely ballads ala "When You Love Somebody" and "Hold On Your Heart".

"Love Bomb" (BGR 2006)
1. Love Bomb
2. I Wanna See You
3. Step
4. Dedicated to the One I Love
5. I Got the Right One
6. Explain It
7. She's Gone
8. California Girl
9. Everybody Needs Help
10. Body Power
**1/2 Meadows is one of few Southern Soul/R & B singers to routinely dent Billboard's national R & B Albums chart. Both of his last two outings ("Choices" #73 & "Back To Basics"#94) charted for a week apiece. These are not huge numbers but nevertheless impressive considering mainstream radio doesn't seem to know this music exists.
"Love Bomb" has the same pros and cons as Meadow's previous four discs for Bob Grady's label. That distinct, feathery voice made known by hits like "Keep It Alive" & "That's Still My Love" and the typical assortment of hit and miss songs. Meadows is not a great songwriter and clumsy R & B cuts like "Body Power" & "Step" are further proof but when he gets a good cut he can deliver it, such as on the silky ballad "Dedicated To The One", an old hit by The 5 Royals, Mamas & Papas (& others) written by Ralph Bass & Lowan Pauling. It's one of Wilson's best vocals to date. Nearly as good is his duet with Oscar Toney Jr. on Eddie Floyd's "California Girl". It's a rare blast of authentic Soul amidst the fairly routine machine production that dominates the album (the cut was previously featured on Toney's "Guilty Of Loving You" album, also on Bob Grady Records). The two best originals are the midtempo bumpers "I Got The Right One" and the title cut but it's still a strong cut or two short of satisfying. "Love Bomb" isn't a bust but it won't ignite Meadow's career beyond the faithful.

"Go On And Cry" (MSI Music 2007)
1. When You're Getting My Love
2. I Promise
3. Let's Cut Out of This Game
4. Everybody Needs Help
5. Tell Him
6. Memories Keep Hangin' On
7. Where Will This Leave Me
8. Stroll It
9. Hold on My Heart
10. Oh Girl
11. Just Can't Do Without You
12. Go on and Cry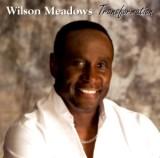 "Transformation" (M & M 2008)
1. Intro (Prelude)
2. I'm Missing You
3. It Is What It Is
4. Bad News
5. Hold On
6. I Wanna Get Witcha Baby
7. Misty Blue
8. I Can't Understand
9. Don't Take It Away
10. Hold Your Love

*** The current radio single from Wilson Meadows' new CD, "It is What It Is", is a so-so hit for the man and I figured the rest of the LP must not be much better. Well, it actually is considerably better. I don't rank Meadows very highly as a songwriter and some of the songs here leave me with the usual "close-but-no-cigar" feeling I get with most of his cds. But after repeated listens I really got into this one. He has a unique, lovely voice and could make a great record with the right material.
"I'm Missing" you is a decent ballad supported by a synth harmonica but some lame programmed drums. Light years from his superior "When You Really Love Someone" from the past. He slows it down again on the snail-paced "Hold On", "Don't Take It Away" and a cover of "Misty Blue". Like his likable take on the 5 Royales' "Dedicated To The One" on his last disc, "Misty Blue" is a keeper. The man needs to do an all-covers project of classic ballads. That would be the ticket.
"Transformation" has it's moments. The bump "I Wanna Get Wicha Baby" is a catchy ditty. Also, Meadows hasn't gone bluesy very often but his lightly funky blues on "Bad News" is a fresh side of him, built around a thick bassline and electric piano. "I Can't Understand It" has a nice loose, funky groove to it and "If You Can't Hold Your Love" (simply titled "Hold Your Love") is okay, though it's repeated here from an older set. So with an intro and this repeat track you only get eight new songs from Meadows this time out. Though not spectacular the variety here makes this one of the more interesting albums in his canon.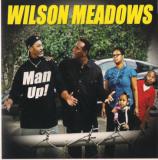 "Man Up!" (M & M/Brimstone 2011)
1. Personal Matter
2. Thank You
3. Man Up
4. Go Get That Love
5. Don't Make Me Waste My Love
6. It Ain't Rainin' On Nobody's House But Mine
7. We Can Fall In Love
8. Bad News
9. Step
10. It Is What It Is (Remix)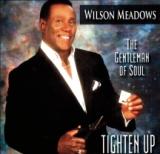 "Tighten Up" (M & M/Brimstone 2014)
** Wilson Meadows has been one of the most popular Southern Soul artists in the business ever since his "That's Still My Love" became a hit in 1997- twenty-one years ago! "Facts Of Life" is his first set of new material since 2011 (his 2014 release "Tighten Up" was a compilation of older tracks with a few new added). The LP was preceded by the single "Lady Luck" by nearly a year. That single broke new ground with a Jazzy Neo-Soul/funk sound featuring female counterpoint Thesis. The new direction works artistically on this cut but unless it had managed to crossover to bigger markets the song was D.O.A. in the Southern Soul market. The second single "A-T-Ti-Tude" is somewhat closer to Meadows' familiar sound. Instead of just programming, however, it has some grinding bass, chiming guitar and Thesis in the background again but the track lacks punch and is a bit clumsy, hardly settling into a comfortable rhythm. Meadows is still in fine voice, perhaps breathier but his signature vibrato is intact.
The album is schizophrenic. It wants/thinks it's someone new but as if for insurance there's a few old personality Southern Soul tracks ("Jump On It" and "Good Thang") that feel generic and pale in comparison. The two minds are at an odds. What's worse some tracks were mastered at a lower volume so you'll need to twiddle with the knobs to keep the same audio levels. But even the "new" personality falters at times like on the obnoxious "Don't Turn Me Down", with it's irksome Pop concessions. The refrain is pretty and it even starts to groove but the way Meadows sings the versus is a huge turn off. It smells like midlife crisis the way the seasoned veteran Meadows rap-sings his lines. I have to skip this track every time. And what's with the flat sounding snare that almost ruins the cool vibes ballad "We Can Fall In Love"? This track already appeared on 2011's "Man Up".
Now on to the highlights. "Lady Luck" was already mentioned, indeed a noble failure, but there's a lively new version/remix(?) of "Still My Love" and "Us" has some Funky swagger going for it. Great vocals again from Thesis, tasty saxophone fills and tinkling piano peppered throughout the track. "I'm Falling" is a lovely ballad where Meadows sounds completely in his element, even with the vocoder backing vocals ala Bigg Robb. A new version of "Tell Me You Love Me" (originally appeared on 2000's "Dealing Real") is another delicious slowie with finger snaps n' water drips percussion, tambourine, subtle bass and guitar. One thing is made clear. Meadows is balladeer who has always somewhat struggled with dancey material. All in all there's enough positive going for it to make it worth checking out but somebody has to employ some better quality control next time 'round.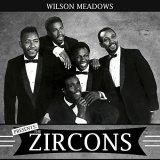 Wilson Meadows "Presents The Zircons" (Music Access Inc 2018)
1 You Lost Her
2 You Ain't Coming Back
3 No Twisting on Sunday
4 Mr. Jones
5 Mama Wants to Drive
6 Sit Down Girl
7 Get up and Go to School
8 Where There's a Will (There Must Be a Way)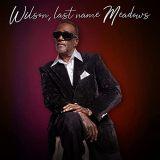 "Wilson, Last Name Meadows" (Music Access 2022)
1. I'm Curious
2. I'm With It
3. Middle Of The Night
4. It's A Lie
5. Knew It Was You
6. Just Hang Tonight
7. We Doin' Alright
8. At-Ti-Tude
9. Lady Luck
10. Jump On It
11. Still My Love