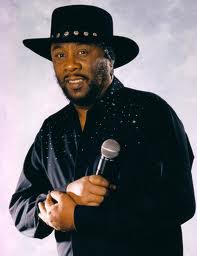 Willie West
Born Millard Leon West, Willie West grew up in Raceland, Louisiana listening to Eddie Bo, BB King, and Bobby Blue Bland. As a youngster, he frequently went to Thibodaux to see his idols Guitar Slim and James 'Thunderbird' Davis. Guitar Slim would sit outside of his room at Sugar Bowl drinking wine and playing his guitar. Too young to go into the Sugar Bowl, Willie remembers looking in the window and seeing Guitar Slim hanging from the rafters playing his guitar. 'Thunderbird' Davis would have a profound effect on Willie in terms of singing and showmanship.

Bitten by the bug, Willie formed his first band the Sharks with his cousin on guitar. Playing clubs like Tee Maws and the Two Tone in Raceland and the surrounding bayou Lafourche area, Willie and the Sharks were spotted by Dotty Lee, the owner of Rustone records.

Dotty sent the band to Cosimo's studio to record Willie's first record 'You Stole My Heart' on Rustone. The record failed to hit. Willie's second effort on Rustone "It's No Use To Try" did well regionally after Baton Rouge deejays Diggy Doo and Rootie Tootie got behind when Dottie West got them a fifth of scotch. The record wound up being leased to Chess and re-released. While Willie got only $70 as his cut of the record sales, he did get a lot of club work opening up for Solomon Burke, Jimmy Reed, and Freddie King. He was too busy to take dates from promoter Percy Stovall. His last Rustone record paired him with white frat band Emmett and the Jakes on 'Willie Knows How.' Rustone records then folded.

'Porgy' Jones then got Willie signed to Connie LaRocca's Frisco records label. He cut a few records for Frisco including the Wardell Quezergue produced 'I'm Back Again.' None of records on Frisco became a hit.

He then moved to New Orleans to work with Deacon John and the Ivories, Edgar Blanchard and the Gondoliers and Oliver and the Rockettes. Called Little Willie West, he was a dancing machine who bought his pants off the boys rack.

He then signed to Allen Toussaint and Marshall Sehorn's Deesu label. He cut the 'Greatest Love' and 'Hello Mama' over prerecorded backing tracks already used by Lee Dorsey. Released on Deesu, the record was doomed by the record's distributor Dover records, owned by Cosimo Matassa, going out of business.

By the end of the sixties, Willie was singing with Deacon John's the Electric Soul Train. During this time, he cut a Toussaint produced record for Josie Records, with the Meters rumored to have provided backing on the tracks, 'Fairchild' and 'I Sleep With The Blues.' in the early 70s, he sang unaccredited on the Allen Toussaint produced soundtrack for the blaxploitation film Black Samson. After that, he cut one single for Warner brothers with most of the Meters on board.

When Art and Cyril Neville left the Meters in 1977, Willie joined them until they broke up in the early 80s. Following the Meters, Willie performed on Bourbon Street on and off for the next twenty years. He also worked with Bobby Love in the Uptown Rulers. Starting in 1999, Willie released a few CDs. Following hurricane Katrina, Willie moved to the Minneapolis Saint Cloud area and has been there ever since, and is currently recording with the Finnish label, Timmion Records and just recently released "Can't Help Myself" on Aviara Music, an affiliate of CDS Records.

Album Discography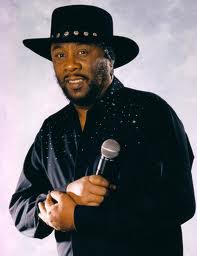 "From West With Love" (Nikkie 1996)
1. Got to Cut You Loose
2. I Ain't Superstitious
3. This Time Around
4. Tell Me That You Love Me
5. Minute By Minute
6. Gotta Get You Off My Mind
7. Did You Have Fun
8. I Want You to Know

"When Love Ain't There" (Hep' Me 2000)
1. When Love Ain't There
2. Give It Up
3. Come Back Home
4. Get Yo Hand Outta My Pocket
5. Night Shift
6. You Hold the Key
7. Don't Be Ashamed to Cry
8. Kiss Tomorrow Goodbye
9. Loan Me Your Handkerchief
10. Cherokee Summer
11. Got to Cut You Loose
12. Minute by Minute

"When You Tie The Knot" (Power Tyme 2007)
1. Hot Lover
2. I'm Hooked on Your Love
3. Real Thing
4. I Can't Go on Mrs. Jones
5. When You Tie the Knot
6. Happy Anniversary
7. When Love Ain't There
8. You Hold the Key
9. This Time Around
10. Hot Lover Remix

"Face The Music" (One Media 2011)
1. Baby Baby I Love You
2. Did You Have Fun
3. Face the Music
4. Fair Child
5. Going to See the Man
6. Hello Mama
7. Keep You Mine
8. Live Wire
9. The Greatest Love

"Can't Help Myself" (Aviara Music 2012)
1. Ain't Going For That
2. Come On Back To New Orleans
3. Can't Help Myself
4. Waiting On Your Love
5. Not As Sweet As You
6. I'll Live
7. If You Love Me
8. NOLA My Home
9. Long Gone
10. Where Did I Go Wrong
11. NOLA My Home (Acoustic)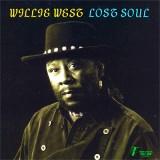 "Lost Soul" (Timmion 2014)
The Devil Gives Me Everything
She's So Wise
Slow And Easy
Cold In The Storm
Lesson Of Love
I'm Aware Of What You Want
Down On Lovers Road
Gettin' Down
The Devil Gives Me Everything Pt. 2