Willie Walker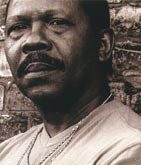 Willie Walker's (or Wee Willie Walker) recording career began with a few 60s singles, one for Goldwax (in '67) and two for Checker (in '68) but for some two decades he wasn't heard from much out of Minnesota where he performed locally. In 1987 he performing with local group The Butanes, an intermittent but fruitful relationship that has resulted in four marvelous independent records produced with Walker as lead vocalist.
Walker began going by Wee Willie Walkerin 2015, releasing two albums with Little Village Foundation. In 2017 he received 5 Blues Music Award nominations for his LP "After A While" with The Anthony Paule Soul Orchestra.
Album Discography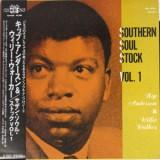 Kip Anderson & Willie Walker "Southern Soul Stock Vol. 1" (P-Vine 1985)
1.Kip Anderson - Without Woman
2.Kip Anderson - A Knife And A Fork
3.Kip Anderson - Take It Like A Woman
4.Kip Anderson - I Wanna Be The Only One
5,Kip Anderson - If That Don't Make You Cry
6.Kip Anderson - Here I Am
7.Kip Anderson - I Get Carried Away
8.Kip Anderson - Woman How Do You Make Me Love You
9.Kip Anderson - Tell Her I Love Her
10.Willie Walker - A Lucky Loser
11.Willie Walker - From Warm To Cool To Cold
12.Willie Walker - You Name It, I've Had It
13.Willie Walker - Nothing Can Separate Us
14.Willie Walker - You're Running Too Fast

"Willie Walker" (Haute 2002 )
1 Bad Influence
2 Body and Fender Man
3 One Foot in the Blues
4 Spoonful
5 I'll Be Around
6 I'd Rather Drink Muddy Water
7 You Send Me
8 Feel Like Breaking Up
9 Since I Fell for You
10I Can't Tell You Why
11If Nothing Changes
12Ain't No Mountain High Enough
13Neither One of Us
14Caribbean Queen
15If You Don't Know Me By Now

"Right Where I Belong" (One On One 2004)
1. I Don't Mind At All
2. (We Gotta) Put Out the Fire
3. Careless
4. No Longer for Me
5. Right Where I Belong
6. Give As Good As You Get
7. Sometimes Love's Not Enough
8. I Don't Know If I Can Make It Through
9. Change
10. Crying to Do
11. I Understand
12. Down for the Count
13. Ain't It Funny
14. I Feel It

"Memphisapolis" (Haute 2006)
1. What's It Take?
2. I Won't Be Lonely
3. Sweet (The Yeah, Yeah Song)
4. The Dream for Me
5. My Baby Drives Me Crazy
6. Real Love
7. The Last Time
8. Exactly Like Me
9. Just Wait Til I Get Home
10. Cry, Cry, Cry
11. Opposites Attract
12. I'll Get to You
13. Thanks for Being There
****1/2 For all the fans and critics bemoaning Soul music's reliance on machines these days I present you with a pacifier. 100% organic, natural Deep Soul music (and original songs to boot!). We're talking Hammond organ, a horn section, rhythm section with a pulse and an authentic O.V. Wright-styled Soul shouter. Actually, Soul aficionados already know about Willie Walker & The Butanes. Their 2004 LP "Right Where I Belong" made waves on both sides of the Atlantic. Blues Critic Online placed it in the Top 10 Soul Blues CDs of said year. Well, nothing's changed as Willie, songwriter Curtis Obeda and the Butanes (John Lindberg, Virgil Nelson, Robb Stupka) are back with an equally gritty slab of raw, sweaty aural pleasure.
It must be noted first that all 13 tunes are originals- so there's no godzillionth cover of "Respect Yourself" or "Mustang Sally" here- just some new relatives penned by Obeda. Wasting no time "Memphisapolis" commences with a vintage Stax-kissed groove on "What's It Take", which even quotes "In The Midnight Hour" (musically) following the chorus. You wonder who's the star here- Walker's throaty rasp or the tidal wave of horns (Jim Greenwell-sax, Michael B. Nelson-trombone, Brad Shermock-trumpet). Like a lot of Obeda's compositions the song is more groove than melody. Many of the songs aren't immediate but slyly burrow their way into your heart on repeated listens. Not so for "My Baby Drives Me Crazy", "Opposites Attract" and "Thanks For Being There"; a trio of easily accessible Memphis movers replete with female backups and riffing horns. Some of the cuts here were originally intended for others: "Real Love" for Al Green; "I'll Get To You" for Bettye LaVette; "Thanks For Being There" for Tyrone Davis but those shoes are now filled by Walker just fine thank you.
The gem of the set is "Exactly Like You", a midpaced 50s-styled ballad about brotherhood that bear hugs your soul. "What's it gonna take for you to see/You're exactly like me...we're both men but we're living different lives". It's a stunner. The Deep Soul "Cry Cry Cry" (not the Bobby Bland song) isn't far behind. The liners say this song was the first Walker and Obeda demoed together. "Real Love" has a definite Al Green/Willie Mitchell/Hi Records thang going for it with Walker delivering a more mellifluous vocal than usual. The man's a rarity these days- singing Soul with a pitch and pain the greats like Pickett, Redding, Clay, Cooke & Wright used to do. Walker's career does stretch back to those same 1960s with the famed Goldwax and Checker labels. Only a handful of 45s were issued and there hasn't been much since. His profile was augmented a tad when his "There Goes My Used To Be" appeared on the excellent compilation, "The Goldwax Story". Surely there were many who found it hard to believe a voice like his would be under-recorded (although I hear there's mucho unreleased Walker out there somewhere). Fortunately Obeda and his Butanes had the wisdom to back Walker and he couldn't ask for a more dedicated bunch. Take a listen to the Butanes get down, get funky and get loose on the last half of "The Last Time" to know what I mean. They may live in Minneapolis but their hearts reside in Memphis and there you have "Memphisapolis".

"Hoochin' With Larry" (Samej Music 2008)
1. My Type
2. You've Been Lyin
3. Hoochin With Larry
4. Home Alone
5. Hard Working Woman
6. Lost a Good Thang
7. Life Time of Pain
8. Trouble
9. That's the Way

**1/2

This time we don't have the gritty, organic backdrop of Curt Obeda and the Butanes backing Walker's old-school warble, but a programmed set of what's become "Chitlin' Circuit" Southern Soul sounds. As I've said before- real horns win hands down but I can still appreciate a well-produced album of "synthetic" Soul production. "Hoochin' With Larry" is about mid-quality in that respect and a tad underwhelming in terms of songs. Though hampered by lame percussion the title number succeeds thanks to to Walker's throaty croon and a memorable refrain ("You've been hoochin' with Larry/And every Tom, Dick & Harry"). Like it and elsewhere the midpaced to slower cuts work best ("That's The Way (To Treat A Woman)", "Home Alone") because Willie gets to stretch out those formidable vocal chords. Conversely uptempo clunkers like "My Type" and "Hard Working Woman" just sound like cheap, plastic demo music compared to his raw voice. Walker fans will still want this but if you want the real deal find Walker & the Butanes' "Right Where I Belong" instead.