Tyree Neal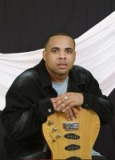 Younger brother of Blues great Kenny Neal and the late Jackie Neal. Tyree has steadily built up a reputation as a strong contender in the "Southern Soul" market.
Album Discography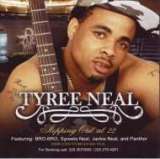 "Stepping Out At 22" (Jazzy 2003)

"All Grown Up" (Jazzy 2006)
1. Intro
2. Party on the Weekend
3. In Love with a Married Woman
4. Whiskey and Beer
5. Trouble
6. Juke Joint Woman
7. Feeling Bad for You
8. Two Step
9. Baby Not Mine
10. Bad All by Myself
11. She Don't Love
12. Zydeco
13. Katrina
14. Bad on My Luck
15. Temptation
16. If I Was Yo Man
17. Old School Feel
18. God Somebody Good Keep'em
19. Trouble [Remix] - (Remix, remix)
20. Quality Lady
*** It still hurts to think about the tragic murder of Soul Blues diva Jackie Neal but it won't stop the talented Neal family from spawning another notable talent. Initially I thought this was the same as Tyree's album "Stepping Out At 22" and that by time it hit the street the title had to be altered. Not true. "Grown Up" is the second disc and it features a little help from Sir Charles Jones and his late aunt Jackie (her vocals are inserted on "Zydeco").
Despite scant distribution the cut "Whiskey And Beer" (featuring Jones) is turning out to be an underground hit. It's irresistible "Party Blues" for the Southern Soul crowd in the Sir Charles or Kenne' Wayne style. "Party On The Weekend", "Juke Joint Woman", "Two Step", "Old School Feel" follow suit.
Amongst There's also the requisite creepin' slow jams like "Trouble", "In Love With A Married Woman" & "Quality Lady" and a Zydeco number ("Zydeco"). "Katrina" sounds like it borrowed the rhythm of the Rolling Stones' "Miss You" for this social commentary piece that reaches beyond just the hurricane. "Grown Up" is a fine debut for the newest Neal to hit the Blues world.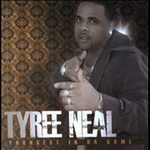 "Youngest In The Game" (Jazzy 2010)
1. Swing Out - (featuring Big John)
2. A Woman Need To Be Loved
3. Dat Girl
4. Tired Of Lying
5. Put It On Me - (featuring Ablib)
6. Myspace Chick
7. Straighten It Out
8. Someday [Tribute To Raful Neal]
9. Feeling My Up - (featuring Prascilla Mansion)
10. Owe It All To You
11. Still In Love
12. Trouble Don't Last
13. Fool Fa Your Love
14. I Want U Back - (featuring Big Poole)
15. Good Woman
16. Call In - (featuring Big Josh/Bro-Bro)
17. Call In - (remix)
18. Da Blues
19. You Been Good To Me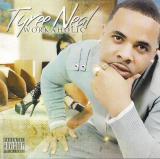 "Workaholic" (Jazzy 2011)
1. Nothin But My Intro
2. Ladies Night
3. Wrong Place Wrong Time
4. Workaholic
5. How Many Times You Gone Cheat
6. Tell Me Was It Good to You
7. Shake Dat Thang (Back It Up)
8. I Caught Yo Dog
9. I Thought She Was My Girl (feat. Vince Hutchinson)
10. Foolin Around (feat. Mz Patt)
11. Get Up Stand Up (feat. Level)
12. It Aint Jody
13. Love (feat. Sir Charles Jones)
14. Put It On Me (Remix) (feat. Adlib)
15. Twirk It (Remix) (feat. Bro Bro)
16. Juke Joint Woman (feat. Stephany A)
17. Good to Me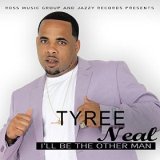 "I'll Be The Other Man" (Music Access 2015)
1 It's the Weekend
2 Who With Me
3 Dancing With Somebody's Lady
4 She Took My Kindness for Weakness
5 Blues 4 Life
6 Temporary Lover
7 Bring It Home
8 Wi-Fi
9 Downtown
10 The Bill Collectors
11 I'll Be the Other Man
12 Let Her Go
13 Late Night Special
14 That Good Old Blues
15 You Know What You Was Doing
16 I Want My Boo Back
17 My W-2's
18 I Heard It Through the Neighborhood
19 Do It for Jackie
20 Hurt by Love
21 Get up, Get Loose
22 Fool for Love
23 She Got That Good Good
24 Put It Where You Wanna
25 Sneaking Love
26 I'm Tired of Lyin
27 She Got a Man
28 In Love with a Married Woman
29 Pickin These Blues Away
30 I Came Back Home (You Can Have That Sidepiece)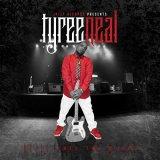 "Still Called The Blues" (Tyree Neal 2017)
**Digital only release**
1. Still Called the Blues
2. Something 'Bout That Thang
3. Using Me
4. Knocking at My Door Ringing My Bell
5. Full Time Lover
6. She Don't Love Me
7. Testify
8. Sex Me Baby
9. I'll Pay for It
10. Leave It All Behind
11. Why She Whipped That Thang on Me
12. I Know I Cheated
13. Preacher Man
14. Hard Times
15. Late Night Love
16. She Didn't Bat and Eye
17. Bring It on Home (Remix)
18. How I'm Supposed to Tell Her
19. Like a Dog in the Streets
20. Don't Do It Like That
21. I Had a Love Then I Lost Her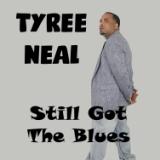 "Still Got The Blues" (Tyree Neal 2018)
1. Try It Again
2. Can't Live Like This No More
3. I Wanna Go Way Back
4. Got Me on Cheaters
5. I Don't Wanna Loose My Baby
6. Full Time Lover
7. She Can't Keep Quit
8. Preacher Man
9. My Self (All About Me)
10. I Need It Tonight
11. Why She Whipped That Thang on Me
12. I'm Diggin' On You
13. Using Me
14. She Don't Love Me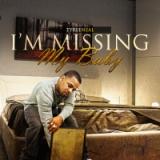 "I'm Missing My Baby" (Tyree Neal 2020)
1. Can Somebody Take Me
2. She Likes It When I Give It to Her
3. Meeting in the Bedroom
4. Clock On The Wall
5. Something Is Wrong and She Knows It
6. Drop It Low
7. Would You Still Stay
8. Blame It All on Me
9. Her Man Been Cheating on Her
10. She Love Them Trail Rides and Blues Shows
11. I'm Missing My Baby, Pt. 2
12. Building My Case
13. When I Found You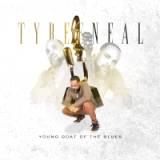 "Young Goat Of Southern Soul" (Tyree Neal 2022)
1. Shorty Wanna Hear
2. We Gettin' It In
3. The Same Woman
4. Teasing Me
5. Got Me Drinking
6. Shake That Booty
7. Lying Again
8. Can't Leave This Club
9. Can't Help Myself
10. Run Me My Money
11. Closer I Get To You
12. Just Like Marvin
13. Should've Been At Home
14. Tell Me Who's Loving You
15. She Said She Got A Man
16. You Gone Get Ne In Trouble
17. Don't Leave
18. Call On My Jesus