TUCKA
Over the last few years, a brand new voice has arisen in South Louisiana. Whether itís his own Swingout hits, or doing a guest performance on a remix, TUCKA has been winning fans for his signature "swing out" sound. Influenced by R&B greats like R. Kelly, Sam Cooke, and many more, but raised on the sounds from his South Louisiana roots.

After getting his start performing with Keith Frank and the Soileau Zydeco band, Tucka went on to release his debut single, "Young Man", which quickly became a regional favorite, and served as his introduction to the world as a solo artist. Since that time, he went on to cameos on remixes by Lil Nate and several others.

2009 marked the release of his full-length solo debut, "Love Rehab".
Album Discography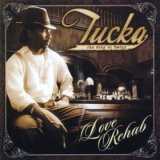 "Love Rehab" (Top Authority/Tucka Ent. 2009)
1. Sex On My Mind
2. Never Wouldn've Thought
3. The Man I Am
4. After the Party
5. Swing Therapy
6. Young Man
7. Work It Out
8. Still In Love
9. Myspace Love
10. Tangueray & Patron
11. Tucka Luv Remix
12. She's Falling In Love
13. Cry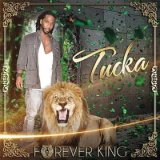 "Forever Swing" (Top Authority 2011)
1. intro
2. Sweet P.Y.T
3. Candy Land Intro
4. Candy Land
5. Simple Dream
6. Don't Make Me Beg
7. She's Lovin' Me
8. Troubled Man
9. I Think I'm In Love
10. Moanin'
11. Slow Groove
12. Electric Swing
13. Swing Around The Club
14. Candy Land Remix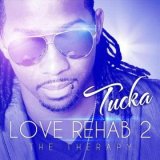 "Love Rehab 2" (Juke Joint Music 2012)
1. Love Rehab 2 Intro
2. Love On the Dance Floor
3. Forever Swing (feat. Doug E Fresh)
4. Country Roads
5. Book of Love
6. Wild Horse
7. Sweet Shop
8. Let Me Rock Ya
9. Waiting On You
10. Back Home to You
11. Sexy Lady
12. Travel That Road

"Groove City" (Groove City Music 2014)
1 Bad News (Groove City)
2 Back to the Sweet Shop
3 Love Doctor
4 What's Your Flavor
5 Love Train
6 Give Me Music
7 Back in Stride
8 Blowing in the Wind
9 Touch Your Spot
10 Say You'll Be Mine
11 Move Something (Remix, Pt. 2)
12 Dancing With Fire
13 Slow & Easy
14 I'm Gonna Be Somebody

"Greatest Hits" (Groove City Music 2014)
1. Sex On My Mind
2. Never Wouldn've Thought
3. Swing Therapy
4. Work It Out
5. Young Man
6. Tangueray & Patron
7. Cry
8 Sweet P.Y.T
9. Candy Land
10. Simple Dream
11. Don't Make Me Beg
12. Troubled man
13. Swing Around The Club
14. Candy Land Remix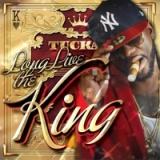 "Long live The King" (Groove City Music 2016)
1. The Intro
2. Appointments Only
3. Sweet Tooth
4. Heartbreaker
5. Slow Rock
6. Downtown (with Tyree Neal)
7. Sugar Daddy Anthem
8. Cry baby Cry
9. When She Said Goodbye
10.Carousel Of Love
11.Til The Sun Comes Up
12.Touch Your Spot
13.The Repair Man
14.Blowing In The Wind
15.Love Doctor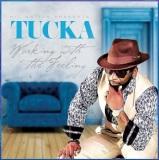 "Working With A Feeling" (Hit Nation 2018)
1 Working with the Feeling
2 Tipsy
3 Make Me Wanna Do Wrong
4 Rythym of My Guitar
5 Ain't No Getting over Me
6 Big Train
7 Jungle Love
8 Rock Steady
9 Until the Morning Come
BUY CDS? EMAIL US AT BLUESCRITIC@YAHOO.COM