Trudy Lynn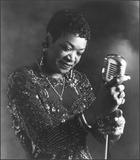 Lynn was raised in Houston and continues to use the city as her home-base. She began her career in the late '60s as a Stax-styled R&B singer opening shows for Ike & Tina Turner and others passing through town. She began recording in late eighties for the Georgia-based British Ichiban label, cutting five well-received albums for the label (not including compilations) up until the label folded. From there she's cut sparingly for various labels (Ruf, Jus Blues, Isabel, Sawdust Alley)
Album Discography

"Sings The Blues" (Ichiban 1989)
1. Sittin' and Drinkin'
2. Just a Little Bit
3. I Can Tell
4. Trudy Sings the Blues
5. Dr. Feelgood
6. Do I Need You
7. Bring the Beef Home to Me
8. Ball and Chain

"Come To Mama" (Ichiban 1990)
1. Right Back in the Water
2. When Something Is Wrong With My Baby
3. I've Been Loving You Too Long
4. Come to Mama
5. When You Took Your Love From Me
6. One Woman Man
7. Woman's Gotta Have It
8. Do I Need You (Too)
9. Fish Girl Blues
10. Making Love to Me

"The Woman In Me" (Ichiban 1991)
1. Woman in Me, The
2. My Baby Can
3. Speak Now (Or Forever Hold Your Peace)
4. You Owe It to Yourself
5. Can't Keep Me From You
6. Still on My Mind
7. I've Been Thinkin'
8. Feel You, Feel Me
9. Spare the Rod (Love the Child)

"I'll Run Your Hurt Away" (Ichiban 1993)
1. Loose Lips
2. Try To Leave Me (If You Can)
3. Whole Lotta Leave Me alones
4. Instant Breakfast
5. I Don't Want No Other Love
6. Love Jones
7. I'll Run Your Hurt Away
8. Anybody's Man Tonight
9. Workin' Man
10. Lover's Pray - Pain In My Heart

"24 Hour Woman" (Ichiban 1994)
1. 8 Days on the Road
2. I Didn't Know (How Happy I Could Be)
3. 24 Hour Woman
4. 2 Girls for the Price of One
5. Old Bitterness
6. Your Good Thing (Is About to End)
7. Real Lovin'
8. I Still Believe in You
9. Pay the Price
10. My Man
11. In My Arms
12. Just Because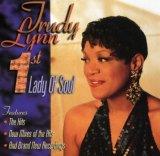 "1st Lady Of Soul" (Ichiban 1995)
1. Wang Dang Doodle - (previously unreleased)
2. Try to Leave Me If You Can
3. Trudy Sings the Blues
4. 24 Hour Woman
5. Instant Breakfast
6. Speak Now, Baby
7. Loose Lips
8. Rock Me Baby - (previously unreleased)
9. In My Arms
10. Come to Mama
11. Just a Little
12. I'll Run Your Hurt Away
13. Woman in Me, The
14. When Something Is Wrong With My Baby / I've Been Loving You Too Long

"Here Comes Trudy: The Best Of" (P-Vine 1996)
1.Got My Mojo Working
2.Do I Need You
3.When Someting Is Wrong With My Baby - I've Been Loving You Too Long (Medley)
4.Come To Mama
5.The Woman Is Me
6.Speak Now (Or Forever Hold Your Peace)
7.I've Been Thinkin'
8.Try To Leave Me (If You Can)
9.Whole Lotta Leave Me Alones
10.I Didn't Know (How Happy I Could Be)
11.2 Girls For The Price Of 1
12.My Man
13.In My Arms
14.Wong Dong Doodle

"Retrospectives" (Ichiban 1998)
1. Widow Winnie Brown
2. Dr. Feelgood - (live)
3. 8 Days on the Road
4. Whole Lotta Leave Me Alones
5. Chilly Wind
6. Woman's Gotta Have It
7. Trudy Sings the Blues
8. Never Make Your Move Too Soon
9. Got My Mojo Workin' - (live)
10. You Took Me as Your Woman
11. You Owe It to Yourself
12. Speak Now

"U Don't Know What Time It Is" (Ruf 1999)
1. Shake Rattle N' Roll
2. U Don't Know What Time It Is
3. Help Me Through the Day
4. Ace in the Hole
5. Nothing but Love
6. Time Gone By
7. Time Is Running Out
8. I Should Have Known
9. Heart of Stone
10. Baby Come on Back

"Memories Of You" (Jus Blues 2002)
1. C.O.D.
2. Turning the Same Ole Corners
3. Do Ya?
4. No Deposit No Return
5. Snatching It Back
6. If My Pillow Could Talk
7. Precious Moments
8. Reneged on Me
9. Helping Hand Blues You
10. Memories of You
11. Can't Even Get the Blues
12. I Know Why

"American Roots: Blues" (Ichiban/Rykodisc 2002)
1. Trudy Sings the Blues
2. Speak Now (Or Forever Hold Your Peace)
3. I've Been Thinkin'
4. Loose Lips
5. Whole Lotta Leave Me Alones
6. Instant Breakfast
7. Love Jones
8. Workin' Man
9. Anybody's Man Tonight
10. 2 Girls For the Price of One
11. Old Bitterness
12. Real Lovin'
13. My Man
14. In My Arms

"Trudy's Blues Live" (Isabel 2004)
1. Down Home Blues
2. Trudy's Blues
3. Evil Gal Blues
4. Every Day I Have The Blues
5. Steal Away
6. I Just Want A Little Bit
7. Dr Feelgood
8. You Can Have My Husband
9. 29 Ways

Trudy Lynn with The Calvin Owens Blues Orchestra "I'm Still Here" (Sawdust Alley 2006)
1. Swing Boogie
2. Blues Singing Woman
3. I'm Still Here
4. Hands off My Woman
5. Blues Party
6. Since I Found You
7. Saturday Night
8. Left Me Singing the Blues
9. Everybody's Got a Blues Song to Sing
10. Boogie Woogie Gumbo
11. Starry Eyes
12. You're the Only One
13. Welcome Home Baby
14. Payin' the Price
**** Hallelujah!, I exclaimed when I received a new disc from the marvelous Trudy Lynn, "Houston's 1st Lady Of Soul". I had to pause in consternation though when I saw "with The Calvin Owens Blues Orchestra". Don't get me wrong- Owens is cool so let me explain. Rue Davis wrote a handful of songs for Trudy and I had the privilege of hearing Rue's demos so I was "jazzed", no pun intended, to hear Trudy tear into this fine batch of songs. Cuz' people, Trudy don't play! There was no "blues orchestra" on them demos so I was a bit worried what would be the result of this seemingly superfluous hybrid. Them demos were just fine, after all, and they only needed live drums and a little bottom. I thought they didn't need to be jazzed up with a 24-piece orchestra. Well, it turned out the new backdrop took this project to another level! The arrangements are tasteful, not overblown like I feared, and this is one fantastic band and bandleader. As always, Lynn is a dynamic singer and she hasn't lost a hint of her vocal prowess.
The first cut ("Swing Boogie") sounds like what you'd expect- swingin' big band blues. Before going further I want to draw attention to the title song. We're talking award winning material here. "Looking back over my life/There's been so many memories/I've been singing these blues for awhile/Oh I guess it was meant to be/I've head my doubts/But don't count me out/In my life there's been some bouts/The struggle only made me stronger/I thank God I'm able to carry on." sings Trudy with all the sincerity humanly possible. In a perfect world this epic ballad would be up for a Grammy a year from now. Now this is a blues album and Rue also serves up some decent 12-bar bluesers ("Blues Party", "Left Me Singing The Blues") and Southern Soul ("You're The Only One", "Welcome Home Baby"). Trudy herself penned "Blues Singing Woman" and the B.B. King-like "Everybody's Got A Blues Song To Sing". Man, this woman can sang and the production is flawless on this 14-track release.
For some reason there's five cuts Trudy doesn't even appear on! Now the cookin' instrumental "Boogie Woogie Gumbo" with Clarence Holliman and and Jabo The Crown Prince Of Zydeco are fitting additions as an interlude but Calvin Owens' "Saturday Night" and Nelson Mills' "Starry Eyes" & "Hands Off My Woman" would fit better on the new Calvin Owens disc than here. "Hands Off" is sung (rather well, I might add) by Nelson Mills and although it's a good track Trudy needs no help with the vocals on her records! But it's good stuff so call it a bonus. I predict this will go down as one of the best blues albums of 2006.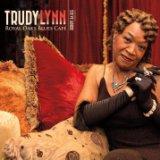 "Royal Oak Blues Cafe" (Connor Ray Music 2013)
1 Confessin' the Blues
2 Play the Honky Tonks
3 Feel It
4 Every Side of Lonesome
5 Country Man Blues
6 Street Walkin' Daddy
7 Red Light
8 I'm Gonna Put You Down
9 Down in Memphis
10 Effervescent Daddy
11 Whip It to a Jelly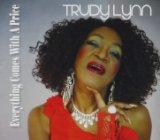 "Everything Comes With A Price" (Connor Ray Music 2015)
Disc 1
Mother nature
Call it a day
Damian
Pain
Wait until the morning
Lonely people
Hard headed woman
Here comes the queen
Tears
Paid my dues
What a price
Wanna be free
Turning over
Smokestack lightning

Disc 2
Maverick woman blues
You and me
I'll keep it with mine
Like a road (leading home)
We can work it out
Okay lay lady lay
Easy
Somewhere over the rainbow
Friend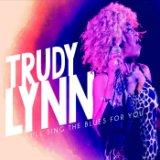 "I'll Sing The Blues For You" (Connor Ray Music 2016)
1. Alright Baby
2. Black Night
3. Thru Chasin' You
4. Honky Tonk Song
5. World of Trouble
6. Ramblin' Blues
7. Still My Angel Child
8. If Its News to You
9. Kissin' in the Dark
10. Down on Bended Knee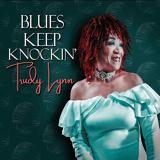 "Blues Keep Knockin'" (Connor Ray Music 2018)
1 Blues Ain't Nothin'
2 That's Alright
3 Blues Keep Knocking
4 One Monkey Don't Stop No Show
5 Never Been to Spain
6 I Sing the Blues
7 Pitiful
8 When I Been Drinkin'
9 It Won't Be Long
10 Would It Make Any Difference to You