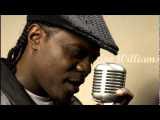 Tre Williams
Williams was born October 1971 in Daytona Beach, Florida. He enrolled in Bethune-Cookman College, but dropped out at age 21 and moved to Yonkers, New York to further his career. He made an appearance on "Amateur Night at the Apollo" in 2001 and was later was invited to sing on the title track of Petey Pablo's album, "Diary of a Sinner: 1st Entry". In 2005, Williams appeared on the track "I-95" on rap group The L.O.X.'s mixtape "Peer Pressure", earning him notice in hip-hop magazine The Source. Williams also put the track on his mixtape, "The Street Gospel". Then, in 2006, Williams was featured on "Let There Be Light" on Ill Will Records founder Nas' album, "Hip Hop Is Dead"

Williams had been working on a debut album, "The Depth of My Soul" with guest appearances from Nas, Styles P, Kanye West and others but it didn't materialize. Williams began working with Brooklyn, NY based producer Bob Perry and they formed a band called The Revelations feat. Tre Williams. They released "Deep Soul EP" in 2008, followed by their first LP "The Bleeding Edge", which ranked #2 on Blues Critic's "Best Southern Soul/R&B Albums of 2009". An even more successful follow up "Concrete Blues" dropped in 2011 and was ranked #1 on Blues Critic's "Best Southern Soul/R&B Albums" Of 2011. Sometime after his relationship with Perry dissolved with Perry continuing on with The Revelations without Williams who issue his first solo album, "Chocolate Soul" in 2017 to considerable success in the Southern Soul market.
Album Discography
The Revelations featuring Tre Williams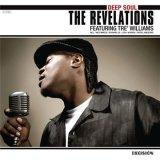 "Deep Soul (EP)" (Decision 2008)
1. Stay Free
2. Sorry's Not Enough
3. Everybody Knows
4. I Don't Want To Know
5. Because Of You
6. Heavy Metal Blues
7. He's A Hustler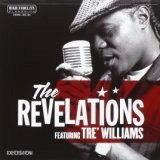 "The Bleeding Edge" (Traffic Ent. 2009)
1. Stay Free
2. Graceful Bow
3. The Truth Shall Set You Free
4. Let's Straighten It Out
5. How Do I Tell Him
6. Sorry's Not Enough
7. Everybody Knows
8. I Don't Want To Know
9. Because Of You
10. Cheatin'/Secret Lovers
11. It's Too Late
12. Remember The Last Time
13. I Won't Let Go
14. Heavy Metal Blues
15. He's A Hustler
**** A rarity these days. An actual classic Soul-styled group rather just a singer. Of course vocalist Tre Williams does receive additional billing. This tight set features all live instruments, plenty sweaty Rhythm And Blues and old school soul arrangements. "Everybody Knows" was the big hit off this album. (The Revelations recorded one more album with Williams ("Concrete Blues") before continuing on without Williams for the decent "The Cost Of Living". Meanwhile Williams went straight into modern Southern Soul on his very successful "Chocolate Soul" in 2017).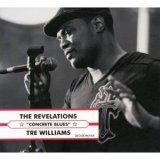 "Concrete Blues" (Nia 2011)
1.Something's Got To Give 03:38
2.Concrete Blues 03:37
3.Behind These Bars 04:42
4.Trouble Man 05:10
5.How Could You Walk Away 04:25
6.One Reason To Stay 04:37
7.Until You Get Enough Of Me 04:30
8.I Gotta Have It 04:14
9.Lonely Room 04:16
10.Don't Wait 04:24
11.Everybody Knows [bonus track] 03:51
12.Let's Straighten It Out [bonus track] 05:38
13.I Don't Want To Know [bonus track] 03:39
****1/2 Excellent follow up to "Bleeding Edge". Tre Williams and the Revelations launch another vessel carrying organic Rhythm & Blues manned by living, breathing, sentient beings. Highlights include Ronnie Lovejoy's "Until You Get Enough Of Me" and the hit "I Gotta Have It" featuring Vick Allen. The thick, bass heavy mix is rather hypnotic. A truly great record.
Tre Williams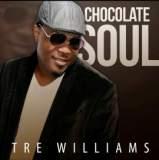 "Chocolate Soul" (Advantage 2017)
1 I'm Gon Get over You
2 B.Y.O.B Party
3 Caught in the Middle
4 Ghetto Man
5 So Ready
6 Tell Me Who He Think He Is
7 Put Those Cups Up
8 I'll Be Around
9 Running to You
10 3 Rounds
11 Ya Grand Ma
**** Tre Williams was the lead singer for The Revelations that made two critically-acclaimed Soul albums...but for whatever reason Williams has gone the Southern Soul route but it's another success all the same. There's a plethora of hits here. "Put Those Cups Up", "3 Rounds", "B.Y.O.B Party" and "Caught In The Middle". Those hoping for all live instruments like The Revelations' albums may be disappointed but the album features a reasonable amount of live instruments because as I've said before this market prefers synth horns. That said synth horns have come a very long way. It sure sounds like real horns on "3 Rounds". (As a footnote the Revelations have continued on without Williams).