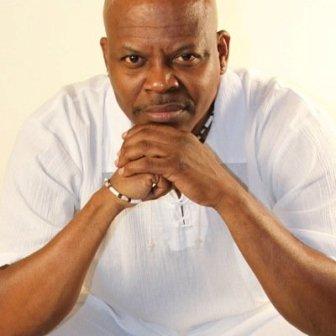 T.K. Soul
Louisiana born Terence Kimble August, aka "T.K. Soul, went from school choir to church choir to playing with local bands before getting his break with a local group called Under 21, which changed it's name to Profyle. Soul was discovered by R & B group H-Town who hired him for keyboards. Soul worked primarily on the road with he group before doing the same for fellow Southern Soul artist Willie Clayton. Soul even wrote two hits for Clayton ("Wiggle", "Party Like Back In The Day") before starting his own label, Soulful Records. After two Pop/R & B albums Soul scored a huge hit album called "Love Games" on the Chitlin' Circuit featuring the hit single "Cheating & Lying". Since then he's positioned himself as one of the stars of the genre. His latest CD, "Undisputed: The Album", is his most successful yet.
Album Discography

"One Woman Man" (Raw Ent./Soulful 2002)
1. She's Bad
2. All the Man You Need
3. Short Skirts Tight Jeans
4. Straight No Chaser
5. Meet Me at the Spot
6. Tonight We Make Love
7. One Woman Man
8. Missing You
9. I'm in Love
10. My Life
*** Commencing with a phat Dazz Band-like Funk/Dance tune T.K. Soul delivers a strong set of modern Southern Soul aka "party blues". Several cuts, all written by Terence Kimble, ie "T.K", qualify as hits in the Chitlin' Circuit from the aforementioned "She's Bad", the slow jam "Straight No Chaser" and the bumper "Short Skirt Tight Jeans".

"The Bad Boy Of Southern Soul" (Raw Ent. Soulful 2003)
1. Shake It Down
2. My Kind of Girl
3. Little Love, A
4. Sprung
5. Party Til U Cant No More
6. Where Jody Stay
7. Bedroom Conversations
8. Lover for Life
9. Shes a Player
10. Rain
*** Soul follows the same blueprint as his previous outing with toe-tappers and winding slowies. Both "Where Jody Stay" & "Sprung" garnered airplay in the South.

"Love Games" (Soulful 2004)
1. Cheatin and Lying
2. Let's Stay Home Tonight
3. Candy Girl
4. You Ring My Bell
5. We Be Sliding
6. If You Don't Want Me
7. Jodette
8. Real Love Is Calling
9. Single Man
10. I Want You (For Christmas)
*** Although this CD has been out for a year now it seems it's just now starting to peak. The bouncy single "Cheating & Lying" has stormed every hip Southern Soul chart and the guy even has a DVD out. But "Love Games" is chock full of radio-friendly jams. T.K. sounds like Southern Soul's Michael Jackson on "Let's Stay Home Tonight" with that pleading vibrato. "Candy Girl" is a sugary headbobber that certainly won't clear the dancefloor. The pumpin' "Jodette" waxes about the female "Jody". It's about time- this is the era of "equal opportunity", no? T.K. slips into falsetto on the bedroom slowie "Real Love Is Calling". Not just a smooth singer, Soul also wrote all ten cuts here and is said to be a dynamite live performer on the chitlin' circuit. Look for T.K. to make a run for the Southern Soul throne on his next project.

"Undisputed" (Soulful 2007)
1. Undisputed
2. Love T.K. Soul
3. Party Like Back in the Day
4. It Aint Cheatin Til U Get Caught
5. What Does It Take
6. Love Make You Do Thangs
7. #1 Fan
8. 25 to Life
9. Good Love
10. You're So Special
11. Try Me
12. Flowers
**** T.K. Soul is currently the "king of Southern Soul". The first single, "Party Like Back In The Day", is sitting in the Top 5 on Southern Soul charts. It's interesting how things has come full circle for T.K. He once was in the background, playing keys for Willie Clayton on the road who scored a hit with a T.K. Soul original song called "Party Like We Used To"...but now that T.K. has risen to the upper echelon of the Southern Soul world (in popularity) he's hit with a similar but different song about partying like they used to!
"Undisputed" (the album) is a crowd pandering/pleasing set capitalizing on the momentum T.K. has built up over the years. Very much a "Pop Southern Soul" album similar to those released this past year by peers Wilson Meadows, Kenne' Wayne, Steve Perry and Sir Charles Jones- that's one foot in the South and one in mainstream R & B. This is both good and not so good news. The good news is he's bringing more much deserved attention to the Southern Soul world by creating commercial product. The not so great news is that he's capable of much more.
The disc is almost TKO'd early with a superfluous appearance by Bigg Robb on the overlong intro "Undisputed" (the song), which may be a replacement for an uncleared sample of boxing referee Michael Buffer's "Let's Get Ready To Rumble" (copywritten!). This is followed by the self indulgent lyrics of "Love T.K. Soul" where T.K., over a delicious bedroom groove, complains the ladies don't love the real him but rather love his "T.K. Soul" persona. My heart breaks for you man...not. But the ladies sure do love the man! One of T.K.'s biggest hits was "Cheating & Lying" from his CD "Love Games" so what's a modern Southern Soul album without a cheating song? (a rare one). "It Ain't Cheating 'Til You Get Caught" fills that role. It itself has already charted in the Top 5 on Southern Soul charts. It's followed by a couple of generic slowies (it's time to retire the vocoder) before we get to another standout track, "#1 Fan". It's super silky and TK has his croon on despite the unctuous message- thanking his fans for "making me who I am" cuz' you see he's "having much fun 'cuz you made me number one". This one has as much braggadocio as a Hip Hop joint! At the same time those in the know say he's actually humble and really means it. T.K. headlines an annual cruise where hundreds of his fans join him for the vacation. Another strong, slow creeper is "You're So Special" and the ode to moms, "Flowers", is truly gorgeous. Overall this has less for the clubs and more for the bedroom but it's easy on the ears for sure. Expect it to dominate Southern Soul for the rest of the year.

"The Evolution Of Soul" (Soulful 2009)
1. Zydeco Bounce
2. Baby I Love You
3. Soul Ship
4. Rehab
5. They Wanna Party
6. You Got to Cheat
7. She Told on Herself
8. Thats How I Feel
9. Days of My Life, The
10. Soul Clap

"Ghetto Superstar" (Soulful 2012)
1. Tk Soul Intro
2. Blues to Southern Soul
3. Street Light
4. The Soul Glide
5. The Greatest Emotion 2
6. A Good Man
7. Take Care of Home
8. Thank You
9. Superwoman Superman
10. Ghetto Superstar (Keep On Steppin)
11. Dont Make Me Beg
12. We Gonna Party Tonight
13. Tk Soul Radio Show

"10 Years Of T.K. Soul" (Soulful 2012)
1. Cheating and Lying
2. If You Dont Want Me
3. Rehab
4. They Wonna Party
5. All the Man You Need
6. Party Like Back in the Day
7. Where Jody Stay
8. It Aint Cheating Til You Get Caught
9. Zydeco Bounce (Remix)
10. Try Me
11. Meet Me At the Spot
12. My Kind of Girl

"Life After Love" (Soulful 2014)
1 Now This is a Party (3:48)
2 Somebody Loves You (4:28)
3 The Goodbye Song (5:07)
4 I'm Looking For a Lady (4:14)
5 Where I'm From (5:16)
6 Caught Up In Doing Wrong (4:12)
7 That Kind of Man (3:41)
8 I Stay Ready (4:22)
9 Get It (4:21)
10 Everything (4:17)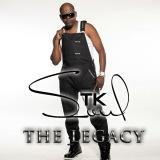 "The Legacy" (Soulful 2016)
1. I'm Looking For A Lady
2. Caught Up In Doing Wrong
3. We Gonna Party Tonight
4. Zydeco Bounce (Extended Mix)
5. Rehab
6. They Wonna Party
7. Try Me
8. It Ain't Cheating Til U Get Caught
9. Party Like Back In The Day
10.If U Don't Want Me
11.Cheating And Lying
12.Where Jody Stay
13.My Kind Of Girl
14.Meet Me At The Spot
15.All The Man You Need
16.My Life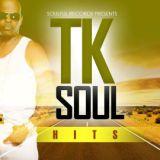 "The Hits: Reloaded" (Soulful 2017)
1. Cheap Ass Man
2. Somebody Loves You
3. A Good Man
4. I Wonna Hold My Baby
5. If U Sexy Clap Ya Hands
6. Caught Up
7. Merry Go Round
8. If U Don't Want Me
9. Single Woman
10.Looking For A Lady
11.Cheating And Lying
12.Rehab
13.Zydeco Bounce
14.It Ain't Cheating 'Til You Get Caugh
15.Party Like Back In The Day
16.Try Me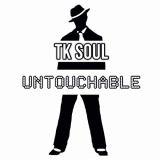 "Untouchable" (Soulful 2018)
1 Zydeco Swing Out
2 Play Something with a Beat
3 Puff Puff No Give
4 Ride or Die
5 Its Ya Birthday
6 Love Is the New Hate
7 $elling Me Dreams
8 Girl Bye
9 The Ladies Love to Slide
10 Tk @ the Koko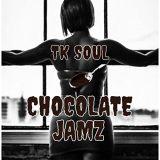 "Chocolate Jamz" (Soulful 2020)
1 Sippin and Trippin 4:09
2 They Just Wonna 3:37
3 Bout to Go Stepping 3:16
4 Put It on Replay 3:03
5 Viral 3:43
6 What Cha Drinking 3:59
7 Thats Life 3:42
8 Hey We Wonna Party 3:49
9 Love My Fans 4 Life 2:49
10 I Got That Feeling 3:57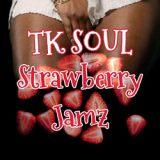 "Strawberry Jamz" (Soulful 2021)
1 Bring the Freak Out
2 We Ready to Party (feat. Sir Charles Jones)
3 You Need A Good Man
4 Back Yard Party
5 I Need a New Boo
6 Domino Effect
7 Cutie Pie
8 I'm Gonna Win
9 Play Some Old School
10 Stranger Danger