Sweet Angel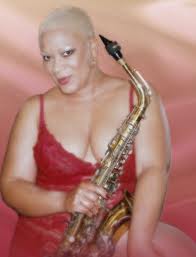 Born in Memphis, Tennessee in 1964, "Sweet Angel" has released four albums with Ecko Records
ALBUM DISCOGRAPHY

"Another Man's Meat On My Plate" (Ecko 2007)
1. I'd Rather Have A Cheatin' Man
2. I'm Gonna Give You Good Love
3. I Must Be Crazy (Radio Version)
4. Another Man's Meat On My Plate
5. I Got Love For You
6. Easy Loving You
7. Mike's Place
8. Right Street, Wrong Way
9. Please Come Home
10. Mike's Place (Instrumental)
11. I Must Be Crazy (Club Remix)
12. Right Street, Wrong Way (Extended Mix)
**1/2 Okay, so the back album cover features a big fine woman crawling on a bed in front of a plate of steaks. Um, I have no further comment on it I just thought I'd mention it. Let your mind run with that. Anyway, "Meat" is an Ecko Records-type set (it was recorded at Ecko's recording studio) featuring a notable singer christened "Sweet Angel".
The title track is an exceptional Blues number along the lines of David Brinston's "Somebody's Cuttin' My Cake"., which in itself is a distant cousin of "St James Infirmary" as respects mood and pace. It's a "Dear John" letter to a no good man. "Stop! Wait! I got another man's meat on my plate". Sorry Charlie. You lost her.
Another memorable track is the midtempo dancer 'Mike's Place", a tribute to an actual hole in the wall located in Memphis. Though it nearly steals the keyboard hook from Lee "Shot" Williams' hit "Meat Man". Hmmm, a "meat" connection? Again, recommend for fans of the Ecko sound. At seven songs plus three alternate versions a couple more good tracks would've gone a long way.

"Handle Your Business" (Ecko 2008)
1. I'm Leaving
2. Guilty As Charged
3. Back It Up and Slow Roll It
4. I'm Sharing Your Man
5. I Love My Man
6. Handle Your Business
7. Hard Times Were the Good Times
8. Oops!
9. You Gotta Make Love
10. It's the Weekend
11. Rock Me
*** Memphis, Tennessee's erstwhile Ecko Records has a penchant for breaking (and maintaining) female Soul Blues stars whether established ladies like Barbara Carr or Denise LaSalle to new Chitlin' Circuit stars like Ms. Jody and Sheba Potts-Wright. Looks like they hope to repeat that success with the sexy Sweet Angel. Ms. Angel already had a notable track or two out there from her first LP ("Another Man' Meat On My Plate") but with mighty Ecko behind her she just might break on through to the other side.
The 11-track album starts off with the generic "I'm Leaving", which cries out "formulaic filler". That irritating "wucka wucka" percussion effect rears it's ignoble head again. Same problem on "Rock Me" & "It's Weekend". (That programming sound is dated and should have been put to rest after Renea Mitchell's hit "The Road Of Love" CD, coincidently recorded at Ecko South studio).
But that is quickly forgotten when track 2 "Guilty As Charged" takes over, a fine midpaced head bobber. John Ward and Raymond Moore wrote this one, "You Gotta Make Love" and "I'm Sharing Your Man". The best track, however, comes from Mac Dobbins in the form of the romantic slowie "I Love My Man". (Footnote: Before signing with Ecko the first, independently-released version of this disc had four tracks not found here: "Women's National Anthem", "Angel Sings The Blues", "No Boundaries" and "Merry Christmas Baby". These were dropped in place of "Guilty As Charged", "I'm Sharing Your Man" & "Back It Up And Slow Roll It").

"Bold Bitch" (Ecko 2009)
1. Butt Up!
2. The Tongue Don't Need No Viagra
3. I'm Gonna Give You Good Love
4. Don't Let the Clean Up Woman Pick Up Your Man
5. I'm Movin' Up
6. Good Girls Do Bad Things
7. Let Me Be Your Angel
8. Blow That Thang Sweet Angel
9. Outside Tail
10. Bold Bitch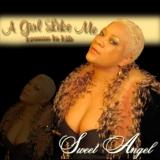 "A Girl Like Me" (Ecko 2010)
1. A Girl Like Me
2. I'd Rather Be By Myself
3. Mrs. Number Two
4. I've Got to Get Paid
5. What I Want What I Need
6. Last Night Was Your Last Night
7. Don't Be Lonely, Be Loved
8. I Like The Money, But I Don't Like The Job
9. I'm Working On My Job
10. The Comfort Of My Man
11. Roll
12. Do You Feel Alright
13. Butt Up Remix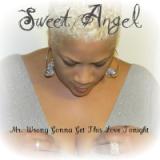 "Mr Wrong Gonna Get This Love Tonight" (Sweet Angel 2012)
Digital/CD-R only release
1. Mr. Wrong Gonna Get This Love Tonight
2. Juking At the Hole in the Wall
3. Zydeco Funk
4. Blow That Thang Again
5. Soul Stepping
6. Touch Me
7. Love Thief
8. Don't Hurt No More
9. Touch Me (Instrumental)
10. Purple Rain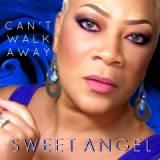 "Can't Walk Away" (Sweet Angel 2017)
1. Take a Look
2. Hold Back the Booga Bear
3. I Need a Real Love
4. Steps to Love (Remix)
5. Actions Speak Louder Than Words
6. Juking at the Hole in the Wall (Remix)
7. I Got Your Back
8. Still Crazy for You (Remix) [Radio Version]
9. Canít Walk Away [Radio Version]
10. I Wanna Ride It
11. How Low Can You Go?
12. Thrill Is Real
13. This Is My Prayer (If Itís for Me)
14. Still Crazy for You (Remix)
15. Canít Walk Away