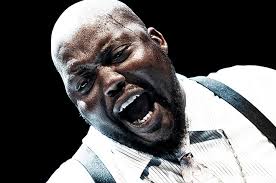 Sugaray Rayford
Caron Nimoy "Sugaray" Rayford (born February 13, 1969) was born in Smith County, Texas, United States, and sang at the age of seven in the Bethel Temple Church of God In Christ in Tyler, Texas.

At the age of twelve Rayford was living in San Diego, California and singing with the Urban Gypsys and later Aunt Kizzy's Boyz as lead vocalist. They released their debut album "Trunk Full of Bluez" in 2004. Their second album was "It's Tight Like That" dropped in 2007.

His first solo album was the self-released "Blind Alley" in 2010. Rayford joined The Mannish Boys in 2011 and sang lead on nine of the songs on their Delta Groove Productions album, "Double Dynamite", which won "Best Traditional Blues Album" in the 2013 Blues Music Awards.

Delta Groove released "Dangerous" on Rayford "solo" in 2013. At the 36th Blues Music Awards, Rayford was nominated in two categories; "B.B. King Entertainer" and "Traditional Blues Male Artist". In May 2015, Rayford self-released "Southside".

On September 1, 2017, Rayford released his latest album, "The World That We Live In", which Blues Critic chose as the #1 album in their annual "Top 10 Retro-Soul/Soul Blues Albums" list. As of writing the album and/or Rayford has been nominated for four Blues Music Awards for the 39th annual Blues Music Awards in 2018
Album Discography
with Aunt Kizzy's Boyz
"Trunk Full Of Bluez" (SugarKing 2004)
1 Jelly Roll
2 You Upset Me
3 I'll Play the Blues for You
4 Got My Mojo Working
5 Right On
6 Route 66
7 Hands Turned Upward
8 Hey Pretty Baby
9 Rub My Back
10 Worry, Worry, Worry
11 Big Legged Woman
12 All Along the Watchtower
13 The Making of Watchtower (Adolescent)
14 No Dawgs Allowed
*** There's plenty of adequate blues bar bands on the West Coast but how many of them got a shot at the next level? Alls I know for certain is that California-based Aunt Kizzy's Boyz is one of them. I've heard a lot of hot shot guitarists and tight rhythm sections at pubs, clubs, festivals, weddings, Bar Mitzvah's (okay, maybe not) but if you ain't got a great singer you ain't got this critic's ear. Well, the Boyz got themselves a serious blues-shouter who goes by the name Sugaray Rayford. Hailing from Tyler Texas, Sugaray possesses one of those powerful ,gospel-soaked voices that can take the meekest of songs and improve it. He and his mates start their debut disc, "Trunk Full Of Bluez", on the good foot with a ripping 12-bar blues shuffle called "Jelly Roll". Sugaray comes-a-wailing' and guitarist Jim King shreds mightily over the racing groove, courtesy of bassist Joe Sciavone and drummer Duane Hathorn. Equally hot is track 2, B.B. King's "You Upset Me", which adds Teddy Andreas on B-3 and Bill Kilpatrick on keys. It's one of six covers and 7 appropriately derivative originals, including the fantastic Staxy soul/blues "Right On" and a smoky slowie ("Big Legged Woman"). Sugarar occasionally sounds like early Joe Cocker. Axeman King also sings and he handles vocals on a rousing "Route 66" and the disc's only weak spot- a tedious reading of Bob Dylan's "All Along The Watchtower". The latter along with the mellow instrumental "Hands Turned Upward" simply stick out like a giant white head on the tip of your schnoz. This 14-track collection would rate higher sans these two cuts. Better covers are found in the Zydeco-peppered "Got My Mojo Working" and their show stopping version of Albert King's "Rub My Back". This track sizzles! Dare I say it even eclipses King's version and this is coming from a serious Albert King admirer! I gotta catch these "boyz" live.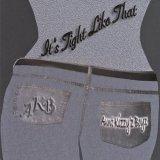 "It's Tight Like That" (self released 2007)
1 Texas Bluesman
2 Bad Girl
3 Sugar Mama
4 I Still Remember
5 Bundalogy
6 Juke Joint
7 The Thrill Is Gone
8 Jelly Roll
9 Annie Mae's Cafe
with The Mannish Boys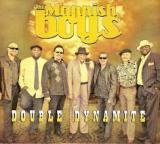 "Double Dynamite" (Delta Groove Prod. 2012)
2 CD Set
"Atomic Blues"
1.1 Death Letter 5:10
1.2 Mean Old World 3:44
1.3 Bricks In My Pillow 3:12
1.4 She's 19 Years Old / Streamline Woman 7:17
1.5 Never Leave Me At Home 2:56
1.6 Elevate Me Mama 3:13
1.7 Please Forgive Me 6:06
1.8 Everybody Needs Somebody 3:41
1.9 Bad Detective 4:06
1.10 You Dogged Me 5:23
1.11 Bloody Tears 3:14
1.12 The Hard Way 5:59
1.13 Mannish Boy 5:57
"Rhythm & Blues Explosion"
2.1 Born Under A Bad Sign 4:25
2.2 That Dood It 3:07
2.3 You've Got The Power 3:59
2.4 Drowning On Dry Land 4:31
2.5 Mr. Charles Blues 4:30
2.6 Cold Sweat 3:56
2.7 Later On 4:53
2.8 You Don't Love Me 5:00
2.9 Bed For My Soul 3:16
2.10 Why Does Everything Happen To Me 3:47
2.11 I Woke Up Screaming 3:22
2.12 West Helena Blues 4:09
2.13 Hittin' The Groove 6:25
As Sugaray Rayford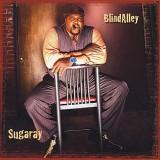 "Blind Alley" (self released 2010)
1 Nuthin' I Wouldn't Do (For A Woman Like You)
2 Dark Was The Night, Cold Was The Ground
3 Death Letter
4 Blind Alley
5 You Upset Me Baby
6 I Let Love Slip Thru My Fingers
7 You Can't Win For Losing
8 I've Got To Move
9 I Sing The Blues
10 Overnight Sensation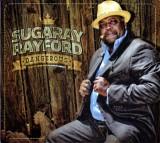 "Dangerous" (Delta Groove Prod. 2013)
1 Country Boy 3:14
2 Stuck For A Buck 3:56
3 I'm Dangerous 4:34
4 Two Times Sugar 4:47
5 When It Rains It Pours 5:17
6 Pretty Fine Mama 4:50
7 Depression Blues 3:20
8 Goin' Back To Texas 7:05
9 I Might Do Somethin' Crazy 4:48
10 In The Dark 4:00
11 Surrendered 6:37
12 Need A Little More Time 4:38
13 Keep Her At Home 5:14
14 Preaching Blues 5:18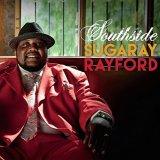 "Southside" (NimoySue 2015)
1 Southside of Town
2 Miss Thang
3 Live to Love Again
4 Texas Bluesman
5 Take It to the Bank
6 Call Off the Mission
7 All I Think About
8 Take Away These Blues
9 Slow Motion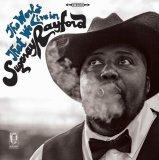 "The World We Live In" (Transistor Sound 2017)
Take Me Back
The World That We Live In
Don't Regret A Mile
What Do We Own
Home Again
Keep Moving
Dig A Little Deeper
Ain't Got No Business To Die
The Boogey Man
Troubles
***** I first became aware of Rayford when he joined The Mannish Boys and was a featured vocalist on their 2012 "Double Dynamite" project for the Delta Groove Productions label (Update: It initially slipped my notice but my first exposure to Sugaray was my March 2006 review of the Aunt Kizzy's Boyz album "Trunk Full Of Bluez" where I wrote: "If you ain't got a great singer you ain't got this critic's ear. Well, the Boyz got themselves a serious blues-shouter who goes by the name Sugaray Rayford".) Delta Groove gave Rayford his own album in 2014, "Dangerous". Needless to say Rayford's husky voice and the label's brand of musicians created a rollicking album. There was some R&B on that album along with Blues lumps, shuffles, acoustic pieces but no real Soul songs so I didn't include it on our "Best Of 2014" list. "The World We Live In" is the album I was hoping he'd make. The title cut features choppy verses and a gorgeous almost Jazzy chorus about the troubled times we live in. The leadoff cut is a Funky mover with a rip-roaring vocal and yes oh yes that tasty horn n' organ marriage. They were made for each other. I was floored by how much Rayford sounds like Benny Latimore on "What Do We Own", "Home Again" and "Keep Moving"-only harder edged. Then came the Latimore cover, "Dig A Little Deeper" and I exclaimed: "Aw yes. Gotcha". I ain't the only who noticed. Latimore should align himself with this same set of producers, pickers and players. Blues Critic chose this album as the #1 album in their annual "Top 10 Retro-Soul/Soul Blues Albums" list in 2017.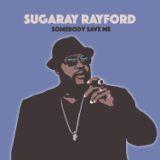 "Somebody Saved Me" (Forty Below 2018)
The Revelator 3:04
Time To Get Movin` 3:37
You and I 4:54
My Cards Are On The Table 4:22
I`d Kill For You, Honey 3:53
Angels And Devils 3:21
Sometimes You Get The Bear (And Sometimes The Bear Gets You) 4:35
Somebody Save Me 4:34
Is It Just Me 3:28
Dark Night Of The Soul 5:10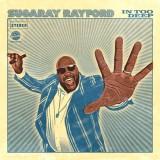 "In Too Deep" (Forty Below 2022)
1 Invisible Soldier
2 In Too Deep
3 No Limit to My Love
4 Under the Crescent Moon
5 Miss Information
6 Please Take My Hand
7 One
8 Gonna Lift You Up
9 Golden Lady of the Canyon
10 United We Stand