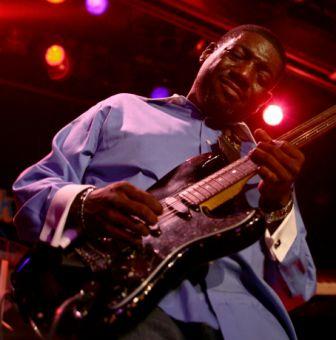 Stevie J.
Stephen Johnson aka "Stevie J." was raised and resides in Jackson, Mississippi. An in demand session guitarist Stevie J has recorded with Bobby Rush, Mel Waiters, Denise LaSalle, Vick Allen, Ricky White and many more.

His first album, "2 Sides Of A Man" was released on Senator Jones' Hep Me label in 2008. Being immersed in both Southern Soul and Contemporary Blues in 2010 Stevie released the ambitious "The Diversity Project", which was a 2 disc affair (one side SS. one side Blues). He was awarded "Contemporary Blues Artist (Male)" at the Jus' Blues Awards also in 2010.
In 2013 Stevie released "Unstoppable" in 2013 featuring moderate his with "Come Back Party" and "Down Home People". In 2016 the blues-heavy but still very much Southern Soul "Back 2 Blues" was released.
He also appears with Bobby Rush on Rush's "Live at Ground Zero Club" DVD.

Album Discography

"2 Sides Of A Man" (Hep Me 2008)
1 Because of Me
2 Gotta Find a Good Woman
3 Going Back Home
4 I Love the Blues
5 Hustler Blue's (Rap)
6 Party
7 Gangster of Love
8 Hustler Blue's (Regal)
9 I Love This Woman
10 Same Thang
11 Crossing Over (Gospel)
Disc 1
1. Same Thang But a Different Game
2. Standin' at the Station
3. Born Again Bluesman
4. Middle of the Road
5. The Rivers Invitation
6. Yes I Love Da Blues
7. Baby Come Home to Me
8. Play the Blues Son

Disc 2
1. Mississippi Po Boy
2 Married Girlfriend
3 Dam Near Crazy
4 Stolen Wine
5 Because of Me
6 Without You in My Life
7 Cosmic Slop
8 Gravity
9 Born and Raised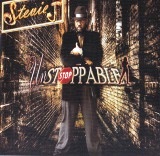 "Unstoppable" (Music Access 2013)

1. What Is Tru Soul Music? (Intro)
2. Come Here Party
3. Old Skool
4. Down Home People
5. Weekend Love
6. I Know That I Love Her
7. Back Away
8. Let Her Ride
9. Good Woman
10. Baby
11. Miss Apple Cheeks
12. Add da Love

"Back 2 Blues" (Stevie J Blues 2016)

1 Lil' Mo Love
2 I Aint Gettin' That
3 Craddle Robber
4 Come See Me
5 That Party Song
6 Lights Out
7 Good Good
8 Another Jody Song
9 Son of a Saintifed Preacher
10 Stranger in the City
11 Blues by the Bay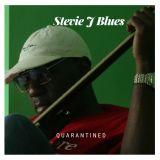 "Quarantined" (PK Music 2021)

1. Big Girls
2. 3 Sides To Every Story
3. Just One Lifetime
4. Nothing Bother Me
5. Not Gonna Leave
6. Same Toe
7. Going In Tonight
8. All Because Of Me
9. Who Is He
10. Wantta Be