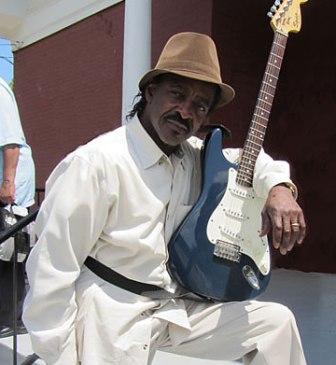 Sonny Mack
William Norris was born in Jackson, Ms in 1951. Norris originally went by William "Dead Eye" Norris and played guitar for Lee Shot Williams, Buddy Guy, Bobby Rush and others. In the 70s he befriended harmonica player Little Mack Simmons and through Simmons he met Willie Dixon. Dixon included Mack in a 1977 tour package called "The New Generation Of Chicago Blues", which also included Lurrie Bell. Mack was promoted as the son of Mack Simmons being that Dixon's theme for the package was "sons of the blues". Other than played live gigs not much happened musically for Mack for many years.
He changed his stage name to Sonny Mack when he moved to Memphis in 1991 but it would take another ten years for Mack to finally record. He cut a demo that impressed Ecko Records boss John Ward. Mack then recorded 14 of his own songs and presented them to Ecko who remixed and filled in the recordings for what became "Going For Gold" in 2011. Another full length, "Get On Up" was released by Ecko in 2016.
Mack has also been utilized as a songwriter for other artists in the Ecko stable like Lee Shot Williams, O.B. Buchana, Jaye Hammer and more.
Album Discography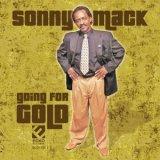 "Going For Gold" (Ecko 2011)
1. Playing Catch Up
2. It's Saturday Night
3. Let Me Change My Mind
4. You Do That To Me
5. Mack The Blues Man
6. Guitar Licker
7. La La La
8. I Forgot To Say I Love You
9. Going For Gold
10. I Only Get Laid When I Get Paid
11. Her Heart Belongs To Only You
12. Bang That Thang
13. Moon Over Memphis
14. Midnight Man
**** Impressive debut album by Sonny Mack. Vocally he sounds strikingly similar to former Ecko-ite Carl Sims (who just happens to appear lower on this list). As far as "Going For Gold" it's your usual mix of bumps, blues and slowies Ecko are experts of. What could be Mack's calling card is the midpaced shuffle "Mack The Blues Man" while "La La La", which was obviously nicked from the Delfonics song "La La Means I Love You", has one of the best refrains I've heard all year. I can't get it out me noggin'. Still my favorite has to be the downtempo tears in your beer weepie "Moon Over Memphis".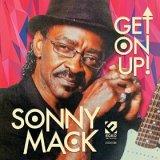 "Get On Up" (Ecko 2016)
1 Cheatin' Is the Only Way to Go
2 Get on Up!
3 Clean up Man
4 Goody Good Good Stuff
5 Sit Her on the Table
6 I Got to Get Myself Together
7 Another Man's Been on It
8 Dig a Little Deeper
9 It Ain't What's in Your Pocket
10 Body Drain
11 Somebody's Been Fishin' in My Private Fishin' Hole
12 Cheatin' Ain't No Fun
*** Mack isn't on the an-album-every-year factory line like Ecko artists OB Buchana, Ms Jody, Jaye Hammer and Donnie Ray but five years have passed since his impressive debut long player "Going For Gold". Vocally you could say Mack is a fill in for former Ecko-ite Carl Sims. "Get On Up" is bookended by two contrasting cheatin' songs. First he says "Cheatin' Is The Only Way To Go", trying to seduce a woman who's been done wrong by her cheatin' partner but by the end of the twelve tracks the dejected Mack has to sing "Cheatin' Ain't No Fun" because right before this track he found out "Somebody's Been Fishin' In My Private Fishin' Hole". So "Cheatin ain't no fun when you're the one that's gettin' cheated on". That "Somebody's Been Fishin'" is a terrific, hard-hittin' Blueser that would be tailor made for Carl Sims. The title track is a frantic cha cha cha designed for getting folks out of their seats. While this LP is a considerable step down from his debut it would be nice to hear from Mack more often. Maybe with less clichés and gimmick songs and more authentic Soul Blues like "Moon Over Memphis" (from "Going For Gold").