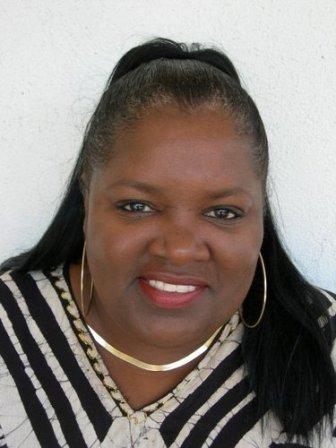 Sista Monica Parker
Sista Monica Parker (born Monica C. Parker) was born in 1956 in Gary, Indiana. Parker began singing in her local Baptist church at the age of seven. After college, Parker joined the United States Marine Corps and after three years of service rose the rank of sergeant. Once her military service between 1977 and 1980 ended,[8] Parker set up a staffing company, initially based in Chicago, aimed at electrical engineering professions.After moving the business to Silicon Valley she acquired clients which included Apple Inc., Hewlett-Packard, Sun Microsystems and Yahoo!. Encouraged by her then neighbor MC Hammer, Parker started a singing career in 1992 performing regularly at Emiís Bar & Grille in Santa Cruz, California.In 1995 she had released her debut album, "Get Out My Way", on her own independent record label, Mo Muscle Records.
In 1997, she released a self -titled CD and then in 2000, "People Love the Blues".
"Gimme That Old Time Religion" (2001) was her first gospel release, which was followed by "Live in Europe" the same year. In 2002 she performed at the Monterey Bay Blues Festival, but later that year she was diagnosed as suffering from synovial sarcoma. She was initially given three months to live. Bouts of chemotherapy, radiation and therapy ensued before she returned to the recording studio and issued "Love, Soul & Spirit, Vol. 1" in 2004.

"Can't Keep a Good Woman Down" was issued in 2005, "Sweet Inspirations" in 2008. "Living in the Danger Zone" dropped in 2011. Parker died in 2014.
Album Discography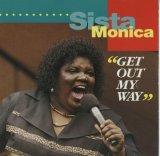 "Get Out My Way" (Thunderbird 1995)
1 Windy City Burner
2 California Blues
3 Come to Mama
4 Love & Happiness
5 I Am a Woman!
6 Early in the Morning
7 Behind My Back
8 Baby Boomer
9 Pussycat Moan
10 I Don't Care No More
11 It's a New Day
12 Get Out My Way
13 Precious Lord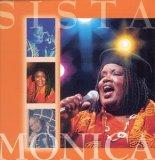 "Sista Monica" (Mo' Muscle 1997)
1. What Differnce Does It Make?
2. The Sista Don't Play
3. I'm Falling Anyway
4. How Long Does It Take?
5. Festival Time Boogie
6. Stop Talkin Bout Me Stalkin' You
7. Never Say Never
8. I Been BamBoozled!
9. I Don't Want To Hurt You Baby
10. Don't Come Around
11. Where Is My Teddy? Dance Jam)
12. Where Is My Teddy? (Radio Edit)
13. I'm Unhappy You're Unhappy With Me
14. Amazing Grace/Motherless Child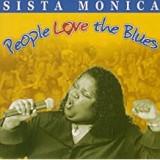 "People Love The Blues" (Mo' Muscle 2000)
1 You Got to Pay
2 You're Only Good For One Thang Baby
3 A Chance To Breathe
4 Baby Workout!
5 Ken Big Papa Baker Blows #1
6 Honey It's Your Fault
7 It's Not What You Say
8 It's A Shame, It's a Mystery
9 Somebody Gonna Give Up Something Tonight
10 Ken Big Papa Baker Blows #2
11 People Love the Blues
12 The Walking Wounded
13 Put Your Shoe On The Other Foot
14 Walk Around Heaven All Day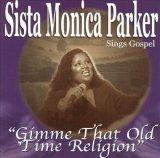 "Gimme That Old Time Religion" (Mo' Muscle 2001)
1. Bye & Bye
2. Walk Around Heaven All Day
3. Gimme That Old Time Religion
4. Didn't It Rain
5. Down By The Riverside
6. The Stranger
7. Walk All Over God's Heaven
8. Amazing Grace/Motheless Child
9. When The Saints Go Marching In
10. He's Got The Whole World In His Hands
11. Don't Knock
12. I Want Jesus To Walk Wth Me
13. Gimme That Old Time Religion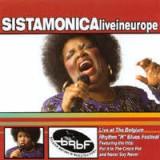 "Live In Europe" (Mo' Muscle 2001)
1 Windy City Burner
2 I Don't Want To Hurt You Baby
3 What Difference Does It Make
4 It's A New Day/Put It In The Crock Pot
5 Never Say Never
6 The Sista Don't Play
7 I Been Bamboozled
8 Stop Talkin' Bot Me Stalkin' You
9 Get Out My Way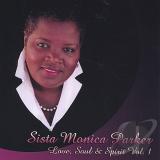 "Love, Soul & Sprit, Vol. 1" (Mo' Muscle 2004)
1 Look of Love, The
2 What a Difference a Day Makes
3 Georgia on My Mind
4 Make Someone Smile Today
5 All Things Are Possible
6 Why Did You Leave My Child?
7 People Get Ready
8 Everything Must Change
9 Ain't No Sunshine
10 Take My Breathe Away
11 You Gotta Move
12 Until It's Time For You to Go
13 That's Life
14 Noboby Knows the Trouble I've Seen

"Can't Keep A Good Woman Down" (Mo' Muscle 2005)
1 Can't Keep A Good Woman Down!
2 Cookin' With Grease
3 Funny How Time Slips Away
4 Show Me What You're Working With
5 Put Your Money Where Your Mouth Is
6 Leave The Door Open
7 Put It In The Crock Pot
8 Surrender To Love
9 A Change Gonna Come
10 The Truth
11 Lip Service
12 The Bigger They Are The Harder They Fall
13 It's Good To Be Alive
***1/2 First of all I wholeheartedly agree with the great album title but had this CD been a tepid affair I would have to protest. After all, "don't let your mouth write a check that your"...um, you know the rest. Well, there's no repressin' Sista Monica Parker on this sturdy Chicago blues & R & B workout. Everybody loves a happy ending and being that Ms. Parker recently overcame cancer it's certainly endearing that she's come back as strong as ever on this, her 7th CD release. She refers to this battle on the thumping, confident title track: "Working hard to come back strong/Never knew things could go so wrong/Two long years I got some good news/I'm still singing blues and got my attitude/I was leveled to the ground/ Thank God I'm back around/You can't keep a good woman down". Sista comes out swinging and her optimism is infectious. It doesn't hurt that the track features the capable guitar pickin' of one Larry McCray. But there's no question Monica is the star of the show. She's a dynamic live performer and often an artist fails to bring that energy in the studio. Fortunately that's not the case here as the yo' Sista brings that funky urban blues vibe on "The Truth", "Put It In The Crockpot" and joyful "It's Good To Be Alive". She also lays down some mean blues shuffles ("Surrender To Love", "Put Your Money Where Your Mouth Is") and rings out the soul of the blues on "Funny How Times Slips Away" and "Leave The Door Open" The latter features Chris Cain with his Albert King-kissed licks (again on a bluesy rendition of "A Change Gonna Come"). This record is a happy event and places Sista Monica in to the upper tier of blues women.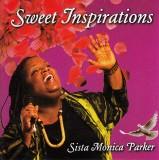 "Sweet Inspirations" (Mo' Muscle 2008)
1 You Gotta Move
2 You'll Never Walk Alone
3 Imagine
4 Sweet Inspiration
5 Why Did You Leave My Child?
6 Soul Shine
7 This Joy
8 I'm Happy With Me
9 Three Little Birds
10 Let It Be
11 Gospel Beat
12 All Things Are Possible
13 Kumbaya My Lord
14 Hero Song
15 Live In The Spirit
16 To Dream The Impossible Dream
17 Bonus Track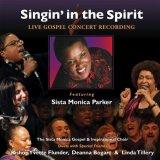 "Singin' In The Spirit" (Mo' Muscle 2010)
1. Singin' In The Spirit (intro)
2. Spirit You Are Our Mother/Father (feat. SMG Choir)
3. Oh Happy Day (feat. SMG Choir)
4. It's Good To Be Alive (feat. SMG Choir)
5. Music Is A Voice of God (feat. Tammi Brown & SMG Choir)
6. You Gotta Move (feat. Linda Tillery)
7. Intro to Dr. Watts (feat. Linda Tillery)
8. I Love The Lord (feat. Linda Tillery)
9. My Soul Says Yes (feat. Yvette Flunder & SMG Choir)
10. Cogic Yes! (feat. Yvette Flunder & SMG Choir)
11. There is Power (feat. Yvette Flunder & SMG Choir)
12. Praise Break (feat. Yvette Flunder & SMG Choir)
13. Bless That Wonderful Name of Jesus (feat. Yvette Flunder & SMG Choir)
14. I Shall Not Walk Alone (feat. Deanna Bogart)
15. Heart N' Soul (feat. Deanna Bogart & SMG Choir)
16. Soul Shine (feat. Harlan Isaac & SMG Choir)
17. I Got A feeling(feat. Yvette Flunder & SMG CHoir)
18. Singin' In the Spirit (reprise) (feat. SMG CHoir)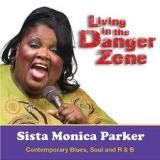 "Living In The Danger Zone" (Mo' Muscle 2011)
1 Hug me like you love me
2 Living in the danger zone
3 Tears
4 No shame in my game
5 Fierce force of nature
6 Let me moan
7 Worn out your welcome
8 Unstoppable!
9 You can`t go back
10 The forecast calls for pain
11 Sending you on your way
12 Once loved twice bitten
13 Just keep living
14 Glory hallelujah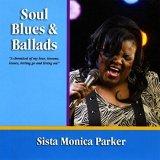 "Soul Blues & Ballads" (Mo' Muscle 2012)
1. I'm A Woman!
2. The Walking Wounded
3. Honey It's Your Fault
4. Behind My Back
5. Leave The Door Open
6. Come To Mama
7. A Chance To Breathe
8. Never Say Never
9. Pussy Cat Moan
10. It's A Shame, It's A Mystery
11. I Don't Want To Hurt You Baby
12. How Long Does It Take?
13. Soul Shine