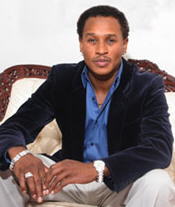 Simone De
Simone De hails from Mobile, Alabama. He holds an associate, bachelors, and a masterís degree. He teaches school on the secondary grade level in the area of special studies. He has also worked in city government as the assistant public relations person for the mayor and the executive assistant to the city council. He released his first album "I Can't Take It No More" in 2005 and people began to take notice. The title cut and "Ooh My Love" received radio support, which set the stage for his far superior, "A Definitive Collection". Despite the title it was a full album of new material preceded by the single "Blues, Funk, Soul & A Little Rock & Roll". The album was ranked #2 on Blues Critic's "Best Of 2007" list for "The Top 20 Southern Soul, Rhythm & Blues Albums".
In 2011 Simone released "Soul Enchantment", which featured his regional hit "A Love To Call Mine". The rest of the album was padded with previously released cuts and backing tracks of several songs (no lead vocal just music and backing vocals). His next proper album was "Bad Boy" in 2013. "Unbelievable" was released in 2017.
Album Discography

"I Can't Take It No More" (Premier Music Ent. 2005)
1 How Does It Feel?
2 I Can't Take It No More
3 I'll Come Runin Back to You
4 Angel
5 Ooh My Love
6 Caught Up in the Wrong
7 You Better Love Her
8 I Found True Love
9 I Can't Stop Lovin You
10 Lonely Days (Tribute to Military Personnel in Iraq)

"A Definitive Collection" (Premier Music Ent. 2007)
1 Show Me
2 Since I Lost You Baby
3 I Can't Take It No More (Remix)
4 Do Right Man
5 You're the Best Woman
6 Blues, Funk, Soul and a Little Rock and Roll
7 Tonight Is the Night
8 Ooh My Love (Remix)
9 Sweet Memory
10 Wanna Be Your Lover
****1/2 2007 is off to a great start with this superb collection by Simone De. First I'd like to mention, I once got an email from a reader stating I should have an indicator or simply mention in my reviews whether a disc features real instruments rather than programming. Though I'm not opposed to a good programmed sound I will point out "A Definitive Collection" does contain a full studio band and that means it'll appeal to everybody. Better yet this isn't your formulaic "I wanna-do-you/let's dance" Hip/Hop/R & B but it's instead richly Old School Soul, which is always timeless to folks with good taste. Despite the title "A Definitive Collection" isn't a "hits" compilation (Though it sounds like it!). All new material sans new improved versions of "I Can't Take It No More" & "Ooh My Love", the two best songs from his first record ("I Can't Take It No More"). Of the remaining 8 equally strong songs two are already contending for the first radio smash. The Staxy "Blues Soul Funk & A Little Rock & Roll" hits hard with horns, slippery organ and a vocal reminiscent of one Howard Tate. Or it could be the melodic, mid-paced "Since I Lost My Baby" which would pass for a hit by Simply Red. De's mellifluous croon is a great example of restraint. The cut was exquisitely produced by Kent Wells and features a sweet sax solo by Sam Levine. It should be an across the board hit. Not far behind are the churchy ballad "Tonight Is The Night" (De is a well known organist on the Gospel circuit), moody "You're The Best Woman" and the pulsating "I Wanna Be Your Lover". The latter track was produced by Roger Ryan. He and Wells split production chores while De wrote or co-wrote all ten 10 slices of modern Soul. An essential purchase.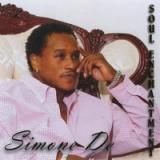 "Soul Enchantment" (Premier Music Ent. 2011)
1. A Love To Call Mine (Single Edit)
2. Revolution (Remastered)
3. Show Me (Remastered)
4. Tonight Is The Night (Remastered)
5. Ooh My Love (Remastered)
6. A Love To Call Mine
7. Show Me (instrumental)
8. Tonight Is The Night (instrumental)
9. Ooh My Love (instrumental)
10. Revolution (instrumental)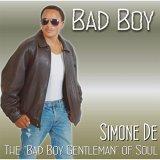 "Bad Boy" (Premier Music Ent. 2013)
1 Bad Boy
2 Make Me Wanna
3 Wanna Be Your Lover
4 Need Love (Ballad Duet)
5 Woman You Are
6 Tonight Is the Night
7 So Right so Good
8 Good Love
9 Put a Hurting On Me
10 Feel so Good (Remastered)
11 Since I Lost You Baby (Remastered)
12 Make It Do What It Do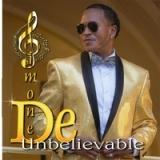 "Unbelievable" (Premier Music Ent. 2017)
1. Better Man
2. Give It to Me Baby
3. Good Love
4. Heard It Through the Grapevine
5. Let's Do It Again
6. Physical
7. Sorry Seems to Be the Hardest Word
8. Something to Talk About
9. You Need Love
10. Woman You Are (Remix)