Rick Lawson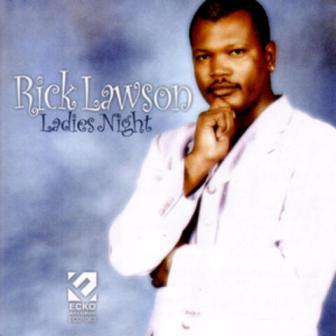 Tyrone Davis-inspired singer Rick Lawson began his singing career at the age of four as the lead vocalist for "The W&W Jr. Spirituals" of Raymond, Mississippi. At age ten, he joined "The Baptist Brothers," also of Raymond, MS and recorded his first single. At the age of sixteen, Rick formed a group called "The Gospel Carriers" of Jackson, MS and recorded his first album entitled, "Look Where He Brought Us." By the time he reached the age of twenty, Rick Lawson was singing R&B with "The Mighty Upsetters Dance Band" of Jackson, MS. With this band, he gained valuable experience singing "blues" music. On July 18, 1994, the Jackson Music Awards presented him with an award as the "Most Outstanding New artist of the Year." Rick Lawson has opened and shared the stage with major acts such as B.B. King, Bobby Blue Bland, Johnny Taylor, Tyrone Davis, and many others. Due to his age and growing popularity, he earned the stage title "The Baby of the Blues." In July 1997, at the age of twenty-six, he recorded his first R&B album under the Nu Wave Records label, entitled, "Check Your Heart Out." He signed with Ecko Records in 2000 and has released a string of Southern Soul discs.
Album Discography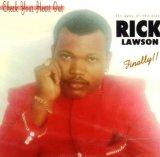 "Check Your Heart Out" (Nu Wave 1997)
1. Check Your Heart out
2. Shade tree Mechanic
3. Whip It To Me Love
4. Just Because
5. Dirty Friend
6. Something I Can't Shake Loose
7. God Bless Our Love
8. Pack Your Bags
9. Steppin Out Steppin In
10.Maybe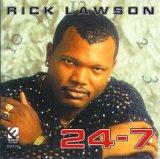 "24-7" (Ecko 2001)
1. Both in the Wrong
2. 24-7
3. Shake It
4. You Can't Outdo a Woman
5. Baby Tonight
6. What's on a Woman's Mind
7. Cutie
8. When I Turn Out the Lights
9. Where's the Juke Joint in This Town?
10. Come and Get Your Freak
***1/2 Impressive first album by Lawson is stuffed with quality party soul like the funny response song to Lee "Shot" Williams called "Come And Get Your Freak". See "Shot" had hits with "She Made A Freak Out Of Me" but then "Somebody's After My Freak" he said and I guess Mr. Lawson was the guilty party. But just as "Shot" warned this "freak" is too hot to handle so he wants to give her back! As many men know- women got the power and on "You Can't Outdo A Woman" Rick finds out. Some may remember Carl Marshall's "You Can't Stop A Woman" as well. The cheating "Both In The Wrong" was a hit and both "24-7" and "Cutie" and top drawer dance party soul jams. Not a bad song here.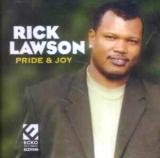 "Pride & Joy" (Ecko 2002)
1. Sexy Thang
2. Praise Your Woman
3. If It Feels Good
4. You're My Pride & Joy
5. It's Party Time
6. She's Got Papers on Me
7. Old School Music Mood
8. Just Because He's Good to You
9. Love Talk
10. Baby Tonight
**1/2 Album number 2 for Ecko continues the party soul routine with the bouncy Southern Soul "Sexy Thing" and self-explanatory "It's Party Time" (not the Ernie Johnson hit). Good advice is found in "Praise Your Woman" that encourages you to appreciate a good woman cuz' "there aren't too many out there". It also has a two steppin' rhythm. But later on he's back to cheating but he can't commit because "She's Got Papers On Me". The best cut is the lovely "You're A Pride & Joy" featuring a perfectly restrained vocal performance.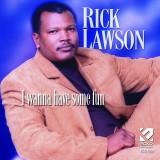 "I Wanna Have Some Fun" (Ecko 2003)
1. She's Having a Love Affair
2. It's Party Time
3. Slow Walk
4. It's Amazing
5. You Are My Friend
6. I Feel Like Dancing
7. I Don't Wanna Be Here
8. I Wanna Have Some Fun
9. One More Hurt
10. Miracle
**1/2 If it ain't broke don't fix it. Lawson is back serving up smooth Southern Soul and booty-wigglin' dance. "Slow Walk" was a huge hit down South. "It's Party Time" pops up again (seems to be a bad habit carrying a song over from a previous album). "I Don't Wanna Be Here" is a moody slow grinder about a breakup and "You Are My Friend" is a sweet slowie.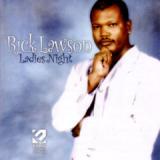 "Ladies Night" (Ecko 2004)
1. This Is the Party
2. I'm in a Steppin' Mood
3. I Found Me a Sure Thing
4. Juke Joint Party
5. Too Tight, Too Close
6. All Night Party Mood
7. It's Ladies Night
8. Mind, Body & Soul
9. Bottoms Up, Again!
10. I'm in a Steppin' Mood
**** Ecko Records out of Memphis, Tennesee has been producing some of the best party soul & blues on the chitlin circuit since 1997 and the latest release by Rick Lawson proves they still have life left in the formula of mostly programmed uptempo dance tracks, upbeat southern soul and slow jams. Out of all the many Tyrone Davis imitators perhaps Rick Lawson is the most obvious- even using Tyrone's favorite vocal filler ("well"). LADIES NIGHT makes its intentions known right from the opening head-bobber "This Is The Party", one of three songs with the word "party" in the title. (also "Juke Joint Party" & "All Night Party Mood"). As is custom in the genre several of the songs are derivative of other southern soul songs, The great "I Found Me A Sure Thing" is a kissing cousin to "I Got A Sure Thing" and "I'm In A Steppin' Mood" is nearly identical to R. Kelly's "Step In The Name Of Love". Quinn Golden's recent hit "Bottoms Up" is reworked as "Bottoms Up Again". The dilemma of having "a girlfriend, a woman and a wife" crops up again on "Too Tight Too Close". Despite the formulaic sound and spirit- (and typical "cheating" subject matter)-this new Ecko release it still feels fresh and keeps the party going.

"Sexified" (Ecko 2005)
1. I'm Your Man in the Streets
2. Freak Cowboy
3. That Booger Bear
4. Heavenly Lady
5. Dance Like You Want It
6. Just Another Juke Joint Party
7. Baby Mama Drama
8. If You Hit It
9. Shake What You Got
10. Let the Past Be the Past
11. She Was Cheatin' Better Than Me
*** There are two types of Southern Soul/Urban Blues: "Organic" (live musicians) and "Synthetic" (programming, sequencing). While Organic is normally to be preferred, the Synthetic sound has a life on it's own. I used to be a snob- reticent to programming but now I like it equal. This new Ecko Records release is actually a combination of live players and programming and it is excellent. Lawson is a good Tyrone Davis-disciple and has the benefit of a big production. "Sexified" is his fifth disc and may be his best. This is party soul exemplified like the shuffle bumpin' radio candy "I'm Your Man In The Streets" that opens the disc. Next up is the funky "Freak Cowboy" with Rick saying he needs a real horse not just a "pony" (you hear that Sheba Potts-Wright?). The retro-disco "Heavenly Lady" evokes the spirit of Barry White and the Love Unlimited Orchestra and is one of the brightest spots. A yearning vocal and sweet refrain. One of the key ingredients on this project is Morris J. Williams- giving mo' flavor to the aging Ecko sound. Williams plays synthesizer, sings backing vocals and creates some of the rhythm tracks on this release- he even co-wrote 8 of the 11 cuts here- most notably the grinding booty shaker "Shake What You Got" (not the O.B. Buchana hit) and "Baby Mama Drama". On The latter Lawson complains he's got 5 babies by three different women..but wait! There's two more on the way! I think he should take Frankie Lee's advice from "The Ladies And The Babies"! ("If you can't afford to help support the babies/You better think twice before you grab the lady!") More woman issues crop up on "That Boogie Bear". Even though his woman is playing him for a fool he sho'nuff can't resist that "booger bear". The cut also features some tight drums via Curtis Steele. "She Was Cheatin' Better Than Me" borrows the "Booty Scoot" bassline and is a potential hit single on an album with commercial appeal. Yep, "Just Another Juke Joint Party" indeed.