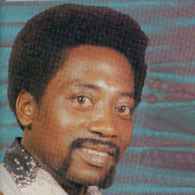 Randolph Walker
Randolph Walker was born in February 1944 and raised in the small community of Thomaston, in Atlanta.

He released a 45 "I Got You On My Mind" in the early 60s and various singles in the mid 1960s/early 1970s including "Achin' All Over", "I Love Her More" and "Shindy Butterfly". Chant Records also released "Forty Love Street".

Many of these tracks were cut at Fame Studios. Walker's final 45 was also leased away from Chant to Clarence Lawton in New York. "Miss Jackson's Daughter" was issued by Law-Ton Records in 1971. A compilation album was released in 1993 containing none Walker sides along with material by Jarvis Jackson, Jerry Woodard, Joe Graham & The Chants & Milton Marlin.

Walker resurfaced in 2006 self-releasing "My Love Is Powerful", which garnered attention from Soul aficionados. Aviara Music signed Walker in 2012 and issued "We Got To Hold On", followed by "Try Me" in 2013.
Album Discography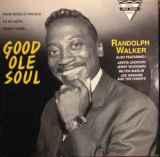 "Good Ole Soul" (Howzat! 1993)
A1 –Randolph Walker Good Ole Soul
A2 –Randolph Walker I Love Her More
A3 –Randolph Walker You'll Lose Your Love
A4 –Randolph Walker Shindy Butterfly
A5 –Randolph Walker Miss Jackson's Daughter
A6 –Randolph Walker Pride And Soul
A7 –Randolph Walker 40 Love Street
A8 –Randolph Walker Aching All Over
A9 –Randolph Walker Do Me Wrong
B1 –Jarvis Jackson You Got Love
B2 –Jarvis Jackson Jerkin' The Dog
B3 –Jarvis Jackson What You Don't Know
B4 –Jerry Woodard Something I Aint Never Had
B5 –Jerry Woodard Sweet Sweet Woman
B6 –Joe Graham & The Chants Ain't Too Proud To Beg
B7 –Milton Marlin Wasting My Life Loving You

"My Love Is Powerful" (All N' All 2006)
1 My Love Is Powerful
2 You Send Me
3 Try A Little Tenderness
4 Never Can Say Goodbye
5 Everybody's Trying To Get Over
6 Georgia
7 Stand By Me
8 Something About the Way I Feel
9 Do Me Wrong
10 You Got To Please Her
*** I really wanted to love this record. The title song is a superb retro-Soul gem that hinted this disc was full of greatness. Sounding like a latter day Wilson Pickett Mr. Walker's meaty voice reaches inside you and pinches your Soul on this cut fortified with sweet backups via Debra Marvray and brass courtesy of The Cedric Young Horn Section.
Unfortunately from there, "My Love Is Powerful" is filled out with mostly Karaoke-style faux-Soul (and machines). The second best cut is "Everybody's Trying To Get Over" but elsewhere the backing lets him down. Especially tepid are Walker's flaccid versions of Sam Cooke's "You Send Me" and Ben E. King's "Stand By Me", which sound as if he were performing alone in a hotel bar with a pre-recorded track on a boombox. I'm talking rigormortis stiff. Much better are his creamy smooth takes on "Georgia" and "Do Me Wrong" (a cover of a 1972 B-Side). The indolent arrangements actually work here. The closer "You've Got To Please Her" does have a little umph to it and real guitar to boot, teasing of what might have been.
These tracks are actually the first recorded material in three decades from Walker who's known for the underground hit amongst Soul nuts called "Pride And Soul". I know I'm not alone in hoping there's more to come albeit with better production. Still you must have this disc for the title track alone.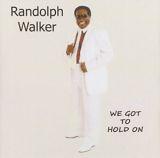 "We Got To Hold On" (Aviara 2012)
1. We Got To Hold On
2. One More Time
3. So Blessed
4. You've Got To Please Her
5. I Want To Marry You
6. Too Late To Cry
7. Your Hooks Are In Too Deep
8. Everybody's Trying To Get Over
9. Take Care Of Your Woman
10. My Love is Powerful

"Try Me" (Aviara 2013)
1. Try Me
2. Comin' Thru The Back Door
3. It's All Over
4. You're My lady
5. Caught
6. This Ain't Burger King
7. You Put That Dawg Ahead Of Me
8. Out Having A Good Time
9. Party All Night
10. Ever Since You've Been With Me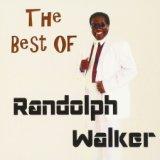 "The Best Of" (Aviara 2017)
1 My Love Is Powerful
2 Try Me
3 Too Late to Cry
4 This Ain't Burger King
5 We Got to Hold On
6 One More Time
7 So Blessed
8 Your Hooks Are in Too Deep
9 Comin' Thru the Back Door
10 You're My Lady
11 Take Care of Your Woman
12 Caught in the Red
13 It's All Over