Pat Cooley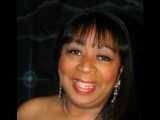 Born January 3rd, Pat Cooley was the oldest of 3 children born to Robert & Marie Cooley. Pat started singing at the age of 10, at a church choir anniversary in her hometown of Marietta, Ga. While attending school she sang in the senior and junior church choirs. She also took private voice lessons from Worldwide Opera star Lillian Sullivan.

After graduating school, Pat started singing in R&B Clubs in the Atlanta area and performing sound alike tapes for a local recording studio. While appearing in local clubs she was approached by Clarence Carter who was interested in recording her. She began working for Clarence as his secretary in his recording studio and would help in the studio sometimes doing back-up work or laying demos. By 1980 she was Clarence's opening act.

In 1983 she decided to diversify her music style and went on a DOD Tour with a Country & Western Band, which turned out to be quite a success. Her travels include Turkey, Greece, Beirut, Italy and Spain. She also entertained troops in Beirut and sang on the USS Iwo Jima and the USS Portland.

In 1984 Pat went on tour, and her travels that year included South Africa, Japan, Italy, Amsterdan and Paris. After being so warmly received, In 1987 Pat recorded and released her first album entitled "Double Talk" for Ichiban. Six years later she returned with "Warm Hug" with help from Clarence Carter. She didn't really find her footing and audience until 13 years later when she began promoting herself in the burgeoning Southern Soul scene. In 2006 she issued "Real Thing", which was a combination of old tracks of hers mixed with more recent material. Her 1987 track "I Ain't Going Where You Go" was moderately successful despite it's dated sound, which lead to her first hit. She recorded a single entitled "Older Woman, Younger Man" from the Bigg Robb CD "Blues, Soul, and Old School" and there's been no looking back. Since then she placed at least a half dozen songs on Southern Soul charts.
Album Discography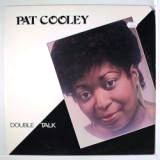 "Double Talk" (Ichiban 1987)
1. Double Talk
2. I Never Loved A Man
3. I Ain't Going Where You Go
4. When Something Is Wrong
5. Borrow Me
6. Take It Easy (Don't Do Somethingll You'll Be Sorry For)
7. Main Thing
8. I'm Gonna Trade You In
9. I Let You Get Over
10.I'm Giving All You Got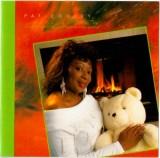 "Warm Hug" (Peachtown 1993)
1. Warm Hug
2. You Got It
3. Hypnotized
4. I Ain't Going
5. I Like It
6. I Can't Sleep With You
7. He Called Me Baby
8. I Love You
9. Love Ain't Here No More
10. I Like It (Instrumental)

"Real Thing" (L & L 2006)
1 Real Thing
2 Money
3 Prove Your Love
4 Nothing Left To Say
5 Ooo Wee
6 Kansas City
7 I Ain't Going Where You Go
8 Love Ain't Here No More
9 If It Ain't Broke
10 I Can't Sleep With You
11 Warm Hug
12 A Change Is Gonna Come
** Pat Cooley's been performing since the late 70s, opening for Clarence Carter and recording two discs in the 80s ("Double Talk", "Warm Hug"). Her new outing "Real Thing" is retro-Soul with a Disco feel like the first single "I Ain't Goin' Where You Go". She possesses a lovely, girlish voice that could easily crossover to the mainstream success given the chance. Although demo quality production and a few bum tracks lesson the impact of the disc her cover of "Real Thing" and her own "Warm Hug" are fabulous. With better backing sounds this would rate much higher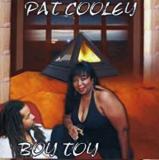 "Boy Toy" (L & L 2008)
1. Take It Easy
2. Borrow Me
3. Boy Toy
4. I'm Giving It All I Got
5. He Called Me Baby
6. Main Thing
7. I Let You Get Over
8. I Love You
9. Hypnotized
10. You Got It
11. I Like It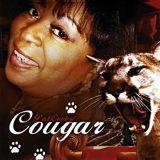 "Cougar" (L & L 2010)
1. Cougar
2. Haters
3. Get Out
4. Hungry Woman
5. Hold Still
6. Use Me
7. Be A Man
8. Dance It Down
9. I Can't Stop Loving You
10. Everyday With You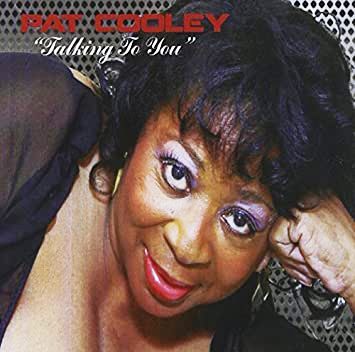 "Talking To You" (L & L 2012)
1. Paying the Cost to Be the Boss
2. Talking to You
3. Bring It Baby
4. Don't Wanna Lose Your Love
5. Dirt Road Double Wide
6. Pat's Passion
7. No Mess
8. I Want to Make Up
9. Be a Man
10. Dirt Road Double Wide (Remix)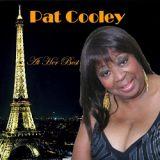 "At Her Best" (L & L 2015)
1. Paying the Cost to Be the Boss
2. I Ain't Going Where You Go
3. Hold Still
4. I Don't Need You No More
5. Bring It Baby
6. Talking to You
7. Boy Toy
8. Don't Wanna Lose Your Love
9. Dirt Road, Double Wide
10. Be a Man
11. Shake That Belly
12. No Mess
13. Hold Still (Steppers-Shag Version)