Otis Clay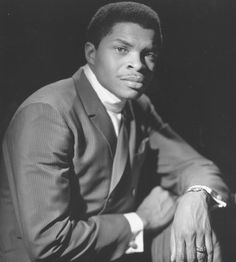 11 February 1942, Waxhaw, Mississippi, USA. Clay was introduced to music as a member of his family's gospel quintet, the Morning Glories. From there he joined the Voices Of Hope and the Christian Travellers. Upon moving to Chicago's West Side in 1957 he sang with several groups including the Golden Jubilaires, the Blue Jays and the Pilgrim Harmonizers. However, it was with the Gospel Songbirds that he first recorded in 1964 with Jesus I Love To Call His Name. Soon after its release, Otis accepted an offer to join the renowned Sensational Nightingales, with whom he toured until mid-1965. Clay then decided to cross into the R&B field and signed with the One-derful label. That's How It Is (When You're In Love), took the singer into the R&B chart in 1967. The follow-up, Lasting Love, was also a hit, but Clay's contract was latterly sold to Cotillion Records as One-derful faced bankruptcy. His releases there included She's About A Mover and Do Right Woman—Do Right Man (both of which were recorded at Muscle Shoals), as well as a searing version of Pouring Water On A Drowning Man. The marriage between southern soul and Chicago grit was never so inspired. Is It Over (1971) was the artist's first session with Willie Mitchell and anticipated his subsequent move to Hi Records. Clay's most productive period then followed, the highlights of which included the emotive Trying To Live My Life Without You (1972), Home Is Where The Heart Is (1971) and If I Could Reach Out (1973). Although fiercely popular in the southern states, such releases failed to kindle a national interest, and Otis was dropped from Hi's roster in 1974. When disco and funk swept America in the mid-70's, Clay's style fell out of favor with radio programmers. While most soul singers were following the disco trend, Clay vehemently remained a standard bearer of the raw, emotion-packed ideals of deep soul. In 1975 Clay started his own record company, Echo Records, giving him the freedom to record and produce his own gospel and soul records, including the first version of Z.Z. Hill's smash "Cheatin' In The Next Room." Other successful Echo releases were "Messing With My Mind," "Victim of Circumstances," and "If I Could Open Up My Heart." He recorded a version of the Tyrone Davis hit, Turn Back The Hands Of Time for the equally short-lived Elka. Clay also reformed the Gospel Songbirds for one release and made further singles for the labels Glades and Kayvette.

Clay recorded little in the 80s, but seminal live albums from Japan became instant classics. He cut Gospel sides for his own label, Echo, which were licensed to various labels including Willie Mitchell's Waylo imprint. Mitchell also cut two Soul albums on Clay. The excellent "Only Way Is Up" was only released in Japan while "Watch Me Now" (re-titled "You Are My Life" in US) suffered from cheap sounding backing tracks. Clay cut two solid Soul albums for Rounder's Bullseye Blues label and a new Gospel set for Blind Pig in the 90s. So far only two "new" albums have appeared in the 00's- A live set ("Respect Yourself: Live At Lucerne") and his most recent recording, the self released Gospel CD "Walk A Mile In My Shoes" in 2007




Album Discography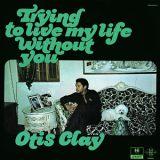 "Trying To Live My Life Without You" (Hi 1972)
1 Trying to Live My Life Without You
2 I Die a Little Each Day
3 Holding on to a Dying Love
4 I Can't Make It Alone
5 That's How It Is
6 I Love You, I Need You
7 You Can't Keep Running from My Life
8 Precious Precious
9 Home Is Where the Heart Is
10 Too Many Hands
"I Can't Take It" (Hi 1977)
1 Pussy Footing Around
2 Too Much Mystery
3 I Can't Take It
4 Home Is Where the Heart Is
5 I've Got to Find a Way (To Get You Back)
6 Slow and Easy
7 House Ain't a Home (Without a Woman)
8 Keep on Loving Me
9 Born to Be with You
"Live! Otis Clay" (Victor 1978)
1. I Die A Little Each Day
2. I've Got To Find A Way (To Get You Back)
3. I'm Qualified
4. Let Me In
5. Precious Precious
6. If I Could Reach Out (& Help Somebody)
7. I Can't Take It
8. Slow & Easy
9. Is It Over / That's How It Is (When You're In Love)
10. All Because Of Your Love
11. Turn Back The Hands Of Time
12. Trying To Life My Life Without You
13. I Die A Little Each Day

"Soul Man: Live In Japan" (Bullseye Blues 1984)
1. Hard Working Woman
2. Here I Am (Come and Take Me)
3. Love Don't Love Nobody
4. Nickel and a Nail
5. Precious Precious
6. Holding on to a Dying Love
7. His Precious Love
8. Love and Happiness/Soul Man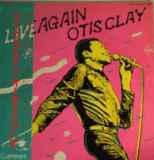 "Live Again" ( Yupiteru 1984)
Disc 1
1 Hard Working Woman
2. Here I Am Baby
3. Love Don't Love Nobody
4. A Nickel And A Nail
5. Precious Precious
6. Holding On To A Dying Love
Disc 2
7. His Precious Love
8. Love & Happiness
9. Ellie
10. Trying To Live My Life Without You

"The Only Way Is Up" (Waylo 1985)
1. The Only Way Is Up
2. Cheatin' In The Next Room
3. Check It Out
4. Turn Back The Hands Of Time
5. If I Could Open Up My Heart
6. Messin' With My Mind
7. Special Kind Of Love
8. All I Need Is You
9. Victim Of Circumstance
10. I'm Gonna Hate Myself In The Morning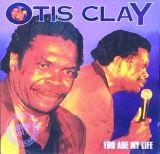 "You Are My Life" aka "Watch Me Now" (Waylo 1989)
1 Two Wrongs (Don't Make a Right)
2 Soap Opera Blues
3 I Don't Understand It
4 Feeling Single Seeing Double
5 I Know I'm Over You
6 I Do Don't You
7 You Are My Life
8 All I Wanna Do
9 Nobody's on the Phone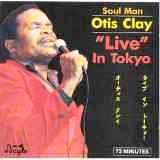 "Live In Tokyo" (Waylo 1990)
1. Hard Working Woman
2. Here I Am (Come And Take)
3. Love Don´t Love Nobody
4. A Nickel And A Tail
5. Precious Precious
6. Love And Happiness/Soul Man
7. Ellie
8. Trying To Live My Life Without You
"When The Gates Swing Open" (Echo 1990)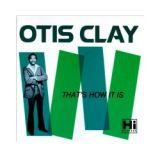 "That's How It Is" (Hi 1991)
1. Trying to Live My Life Without You
2. I Die a Little Each Day
3. Holding on to a Dying Love
4. I Can't Make It Alone
5. You Can't Keep Running From My Love
6. Let Me Be the One
7. Brand New Thing
8. Precious, Precious
9. I Didn't Know the Meaning of Pain
10. That's How It Is
11. Too Many Hands
12. I Love You, I Need You
13. Pussy-Footing Around
14. Too Much Mystery
15. I Can't Take It
16. Home Is Where the Heart Is
17. I've Got to Find a Way (To Get You Back)
18. Slow and Easy
19. House Ain't a Home (Without a Woman)
20. Keep on Loving Me
21. Born to Be With You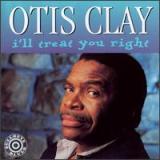 "I'll Treat You Right" (Bullseye Blues 1992)
1. I Can Take You to Heaven Tonight
2. Thanks a Lot
3. Leave Me and My Woman Alone
4. Love Bone
5. Children Gone Astray
6. Don't Burn the Bridge
7. Back Away from It (Or Leave Me Alone)
8. Gonna Take My Heart's Advice
9. Believe That
10. Hope You Love Me Like You Say You Do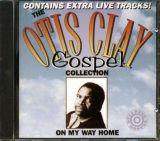 "On My Way Home" (Bullseye Blues 1993)
1 When the Gates Swing Open
2 His Precious Love
3 Sending up My Timber
4 Children Gone Astray
5 Working Hard
6 You Can Make It
7 If I Could Reach Out (And Help Somebody)
8 Every Road (Got to End Somewhere)
9 Save a Seat for Me
10 Have Mercy Jesus
11 Sending up My Timber
12 On My Way Home

"The Gospel Truth" (Blind Pig 1993)
1. Have Mercy Jesus
2. Working Hard
3. You Can Make It
4. Save a Seat for Me
5. On My Way Home
6. Sending up My Timber
7. If I Could Reach Out (And Help Somebody)
8. Every Road (Got to End Somewhere)
9. When the Gates Swing Open
Various Artists "A Memphis Soul Night: Live In Europe" (Waylo 1994)
1-1 Lynn White– Sorry 8:22
1-2 Lynn White– Yes I'm Ready 9:48
1-3 David Hudson Medley: Do Me / Rock Me Tonight / Let's Do It Again / Lets Get It On / Cheating In The Next Room 7:32
1-4 David Hudson Let's Get Back Together 6:45
1-5 David Hudson Send Her Back 6:00
1-6 Ann Peebles– Your Well's Gone Dry 4:02
1-7 Ann Peebles– I Can't Stand The Rain 7:35
2-1 Willie Mitchell– 20 - 75 3:37
2-2 Otis Clay– Two Wrongs (Don't Make A Right) 9:25
2-3 Otis Clay With Lynn White, Ann Peebles And David Hudson (2)– Finale: Love & Happiness / (I'm Into Something I Can't) Shake Loose / Soul Man / I Wanna Testify 21:34
2-4 Otis Clay, Lynn White, Ann Peebles And David Hudson
"When The Gates Swing Open" (P-Vine 1994)
1. When the Gates Swing Open
2. You Can Make It
3. Working Hard
4. If I Could Reach Out (And Help Somebody)
5. On My Way Home
6. Sending Up My Timber
7. His Precious Love
8. Every Road (Got to End Somewhere)
9. Have Mercy Jesus
10. Save a Seat for Me

"The 45s" (Hi 1995)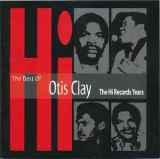 "The Best Of The Hi Records Years" (Hi 1996)
1. I Can't Take It
2. Let Me Be the One
3. Trying to Live My Life Without You
4. You Can't Keep Running from My Love
5. You Did Something to Me
6. I Die a Little Each Day
7. She's About a Mover
8. I Love You, I Need You
9. Slow and Easy
10. Too Many Hands
11. I Didn't Know the Meaning of Pain
12. If I Could Reach Out (And Help Somebody)
13. Brand New Thing
14. Hard Working Woman
15. Home Is Where the Heart Is
16. I Can't Make It Alone
17. Precious, Precious
18. Is It Over?
19. Woman Don't Live Here No More, The
20. That's How It Is (When You're in Love)
21. Holding on to a Dying Love
22. I'm Qualified
23. I've Got to Find a Way (To Get You Back)
"Hi Masters" (Hi 1998)
1. Trying to Live My Life Without You
2. I Die a Little Each Day
3. Holding on to a Dying Love
4. I Can't Make It Alone
5. You Can't Keep Running From My Love
6. Let Me Be the One
7. Brand New Thing
8. Precious, Precious
9. I Didn't Know the Meaning of Pain
10. That's How It Is (When You're in Love)
11. Too Many Hands
12. I Love You, I Need You
13. Home Is Where the Heart Is
14. It Was Jealousy
15. You Did Something to Me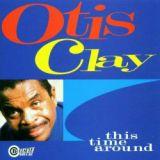 "This Time Around" (Bullseye Blues 1998)
1. You're the One I Choose
2. When Hearts Grow Cold
3. You Never Miss Your Water
4. Somebody Help
5. You Want Me to Do (What You Won't Do)
6. Help Me Get over You
7. Don't You Know Baby
8. That's How It Is (When You're in Love)
9. This Time Around
10. It's Hard to Love (After a Heartbreak)
11. Standing in the Rain
12. City in the Sky
13. I Can Handle It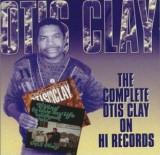 The Complete Otis Clay On Hi Records" (Hi 2000)
DISC 1:
1. Trying to Live My Life Without You
2. I Die a Little Each Day
3. Holding on to a Dying Love
4. I Can't Make It Alone
5. That's How It Is
6. I Love You, I Need You
7. You Can't Keep Running From My Love
8. Precious, Precious
9. Home Is Where the Heart Is
10. Too Many Hands
11. Brand New Thing
12. Let Me Be the One
13. I Didn't Know the Meaning of Pain
14. If I Could Reach Out

DISC 2:
1. Woman Don't Live Here No More, The
2. You Can't Escape the Hands of Love
3. You Did Something to Me
4. It Was Jealousy
5. Pussy Footing Around
6. Too Much Mystery
7. I Can't Take It
8. I've Got to Find a Way (To Get You Back)
9. Slow and Easy
10. House Ain't a Home (Without a Woman)
11. Keep on Loving Me
12. Born to Be With You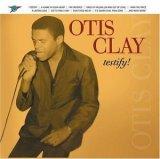 "Testify!" (Fuel2000 2003)
1. I Testify
2. Flame in Your Heart, A
3. I'm Satisfied
4. Tired of Falling (In and Out of Love)
5. I Paid the Price
6. I Don't Know What I'd Do
7. I Lost Someone
8. Nothing to Look Forward To
9. It's Easier Said, Than Done
10. Come My Dear
11. That's How It Is (When You're in Love)
12. Funny Life
13. Don't Pass Me By
14. That'll Get You What You Want
15. Wrapped Up in Her Love
16. Lasting Love, A
17. Show Place
18. Cry Cry Cry
19. This Love of Mine
20. Three Is a Crowd
21. Must I Keep on Waiting
22. Got to Find a Way
"The Beginning: Got To Find A Way" (P-Vine 2003)
1. Got to Find a Way
2. Wrapped Up in Her Love
3. I Don't Know What I Do
4. Cry Cry Cry
5. Flame in Your Heart, A
6. Tired of Falling in and Out of Love
7. I Paid the Price
8. I'm Satisfied
9. I Testify
10. It's Easier Said Than Done
11. I Lost Someone
12. Funny Life
13. This Love of Mine
14. Nothing to Look Forward To
15. Come Me Dear
16. That's How It Is (When You're in Love)
17. Must I Keep on Waiting
18. Don't Pass Me By
19. That'll Get You What You Want
"Respect Yourself: Live At Lucerne" (Blind Pig 2005)
1. Introduction
2. You're the One
3. When Hearts Grow Cold
4. Nickel and a Nail
5. Sho Wasn't Me
6. For the Good Times
7. I Can Take You to Heaven Tonight
8. Amen/This Little Light of Mine
9. Love & Happiness
10. I Just Wanna Testify
11. Respect Yourself
*** Otis Clay should be a legend. Actually, to soul aficionados he is, but to mainstream audiences he never got the big break that would've made him a household name. He's only dented the U.S. R & B charts a handful of times. Nevertheless, his version of "Trying To Live My Life Without You" (#24 R & B) remains THE definitive version. Mainstream U.S. audiences may not have afforded him the big break that would've made him a household name but overseas he's a Soul legend.
That legend includes his Soul shoutin' Gospel-inflected live performances and fortuitously several have been captured on tape. His Japanese release "Otis Clay Live" is a highly sought after LP (especially on CD), followed by the lesser known "Live In Tokyo" but perhaps the best is the outstanding "Soul Man! Live In Japan" recorded and released in 1983. Inexplicably, there's only been a smattering of LPs put out since. Two strong Modern Soul/Blues efforts for Bullseye Blues ("I'll Treat You Right", "This Time Around"), a couple obscure and mostly forgettable records for Waylo ("You Are My Life", "Only Way Is Up") plus a Gospel project or three. So at first another live CD would be a bit of a letdown if it wasn't part of the excellent "In The House" series of albums taken from the annual Lucerne Blues Festival in Switzerland. This is Volume 7. Volumes by Roy Gaines, Carl Weathersby, Johnny Jones & Charles Walker to name of few have already been released to much-deserved acclaim and all feature perfect sound quality and potent performances and this set is no exception. Blind Pig got the rights to release this disc recorded in 2003 and Clay delivers a classy set- soul, blues, funk and even a bit of gospel. While it doesn't eclipse the 1983 LP this collection features several songs previously unrecorded by Clay. Ronnie Lovejoy's now classic "Sho Wasn't Me" gets a soulful reading here as does "For The Good Times", the funky "Love & Happiness"/ "I Just Want To Testify" medley & the fiery closer "Respect Yourself". You may think you have enough versions of these songs...but you don't. You need Otis Clay's.
Sharrie Williams also joins Clay on the spiritual "Amen/This Little Light Of Mine" that only the most hard-hearted atheist would not feel. Clay's earthy voice is alive and well- not quite as raw as his Hi Records days- but every bit as emotive and, perhaps, more even more rich today. But somebody get him back in the studio! Solomon Burke made a comeback; Howard Tate, Bettye LaVette...now it's Otis Clay's turn...dagnabbit!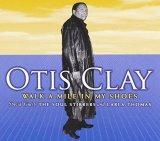 "Walk A Mile In My Shoes" (Echo 2007)
1. God Is Standing By
2. Walk a Mile in My Shoes
3. I Adore You Lord
4. His Love
5. Love of God
6. Heaven Is My Home
7. On Jesus Program
8. Soul Stirrers Medley: Nearer to Thee/Touch the Hem of His Garment/Jesus, The
9. Love's in Need of Love Today
10. If I Could Reach Out and Help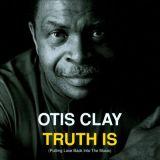 "Truth Is"" (Echo 2013)
1. Love's After Me
2. Even Now
3. I Thought You Knew
4. All That's Missing is You
5. Walk a Mile In My Shoes
6. Truth is
7. I Know I'm Over You
8. Even When I Win (Seems Like I Lose)
9. Steal Away To the Hide Away
10. I Keep Trying (Not To Break Down)
11. That's What You Ought To Do
12. The Only Way is Up
13. All That's Missing is You (Epilogue)
14. Messing With My Mind
**** "Truth Is" is in truth more of a compilation than a new album but it's also the first secular Soul/Soul-Blues album (collection) since his 1998 outing for the now defunct Bullseye Blues ("This Time Around"). These 14 tracks are a mixture of new and previously-released tunes from yesteryear. "The Only Way Up" and "Messin' With My Mind" for example date back to 1985's "The Only Way Up" album on Waylo Records. "I Know I'm Over You" is a superb live performance from the Monterey Blues Festival (thanks to Soul Express for this tidbit) of a song Clay cut with Willie Mitchell on the middling 1989 LP "Watch Me Now". The title cut to his 2007 Gospel album, "Walk A Mile In My Shoes" makes another appearance. "Steal Away From The Hideaway", a duet with Uvee Hayes first cropped up on Hayes' 2011 album "True Confessions". These are conjoined with new and/or unreleased pieces like Clay's riveting take on "Even Now", previously-cut by "The Tan Canary" Johnny Adams. The bouncy "Even When I Win (Seems Like I Lose)", the title cut and "I Keep Trying (Not To Break Down)" are among the new ones. Despite fluctuating sound quality (many different sessions from many different years) this holds up as great portrait of one of the greatest singers of all time. Plus if you don't have many or all of those previously-released songs this is an even bigger bargain.
Otis Clay & Johnny Rawls "Soul Brothers" (Catfood 2014)
1. Only You Know and I Know
2. Momma Didn't Raise No Fool
3. Voodoo Queen
4. What Becomes of the Brokenhearted
5. Living On Borrowed Time
6. Turn Back the Hands of Time
7. Road Dog
8. Poor Little Rich Girl
9. Hallelujah Lord
10. Waiting for Dreams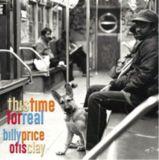 Billy Price Otis Clay "This Time For Real" (Bonedog/Vizztone 2015)
****1/2 Shortly before his death in 2016 the great Otis Clay recorded a pair of duet albums with two fellow Soul-Blues peers and admirers. The first, "Soul Brothers", was recorded with Johnny Rawls in 2014 and released by Catfood (that label name always gives me a chuckle as if the guy runs the label to pay for, well, his cat's food and that's something close to my heart). Rawls' & Clay's voices meshed marvelously as expected but I find the combo of Clay and Billy Price to be an even finer fit. Clay's career stretches back to 1964 (with the Gospel Songbirds) but is of course most famous for his stint with Hi Records where he had hits like "Trying To Live My Life Without You" (#24 R&B) and "That's How It Is" (#34 R&B"). Meanwhile relatively unsung Pittsburg hero Price has a discography that stretches back to 1981, including a now classic album produced by Swamp Dogg ("Can I Change My Mind?" 1999) and his excellent first long player for Bonedog Records, "East End Avenue". The latter made our Top 10 Retro-Soul/Soul Blues Albums of 2006 list. Price possesses a modest yet tension-filled voice that emits pent up soulfulness. Unlike Clay he doesn't seek to knock you on your ass with shouty rasps but picks expertly at your heart with pinched earnestness. Price's style is a perfect foil for Clay's powerful throaty harshness. While not as piercingly sharp as back in the day (he was 72 when he recorded this record) Clay still has that Deep Soul timbre and grit.
"This Time For Real" is a worthy showcase for these two soulful gents consisting entirely of smart covers. I say "smart" because we aren't forced to hear the godzillianth version of "Mustang Sally" or "My Girl". In fact other than Sam & Dave's "You Got Me Hummin'", Clay's own "All Because Of Your Love (#44 R&B)" and The Spinners' "Love Don't Love Nobody" this 12 song set features deeper catalog songs I wager aren't terribly familiar. I myself assumed 4 or 5 were originals so whomever selected these numbers knows their music history better than I. I was unacquainted with but enchanted by Percy Wiggin's Country-fried "Book Of Memories" and the vulnerable "I'm Afraid Of Losing You" originally cut by Quiet Essence on Hi Records circa 1972. One of the most moving and faithfully arranged covers is Los Lobos' "Tears Of God". This deep lilting slowie is one case where the cover version completely eclipses the original. Price and Clay wrench your innards with dueling bittersweet, aching phrases on top of icy organ and under luxuriant horn fills. Gorgeous. And speaking of horns Mark Earley (saxes) and Doug Woolverton (trumpet) absolutely slay on the swinging "Somebody's Done Changed My Sweet Baby's Mind" and the Funky rhythm & blues stomper "Going To The Shack". In fact praise must be given to the rest of the personnel: Duke Robillard (guitar), Mark Texixiera (drums), Brad Hallen (bass) and Brice Bears (keyboards) gave Price and Clay the keys to one hot ride that cruised through Soul's expansive history to gather these twelve songs.
"For Real" was produced by guitarist Robillard and despite my familiarity with some of his mammoth amount of work I had no idea he was this skilled behind the board. An internet sweep only highlights his work as a bandleader and many guest artist gigs. Well, add producer to his many trades. This album is substantial Soul music. "This Time For Real" is as actual as gravity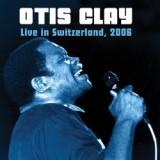 "Live In Switzerland, 2006" (RockBeat 2016)
Disc: 1
1. Hard Working Woman (Instrumental)
2. Here I Am (Come And Take Me)
3. You`re The One I Choose
4. I Can Take You To Heaven Tonight
5. A Nickel And A Nail
6. Sho Wasn`t Me
7. For The Good Times
8. If I Could Reach Out

Disc: 2
1. When Heart Grow Cold
2. Love And Happiness Intro
3. Love And Happiness / Soul Man /
4. I Just Wanna Testify / Band Introductions
5. Respect Yourself