O.B. Buchana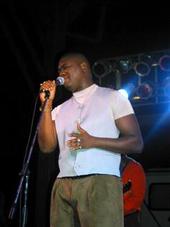 Born in Mound Bayou, Mississippi, Buchana spent his childhood in Clarksdale. O.B. began singing when he was only 8 in the gospel choir at his Baptist church. By the time he was a teenager the gospel group Mighty Suns Of God selected him to be their lead singer. In the early 1990's O.B. signed with the record label Blue River and he recorded his first hit single "Back Up Lover". His first disc "It's Over" followed to critical acclaim. Next he signed with Suzie Q Records for "I Got Caught". His career has truly taken off after signing with Ecko Records
Album Discography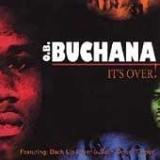 "It's Over" (Paula 1999)
1. It's Over
2. Back Door "Tipper"
3. Been Lied On
4. Love Hurts
5. Back up Lover
6. Keep on Walking
7. Two Steps Behind
8. Bedroom Eyes
9. Don't Quit Me
10. Don't Quit Me
***1/2 Auspicious debut by this soulful singer (and songwriter) featured two strong singles: "Two Steps Behind" and "Backup Lover"; both midtempo charmers. Aaron Weddington co-wrote every track- five with Robert Smith and three with Buchana including a modern day "Back Door Man" in "Back Door Tipper", which was also covered by Louisiana bluesman Kenny Neal. At the core this is Memphis soul albeit with modern flourishes that marked O.B. as an artist to watch.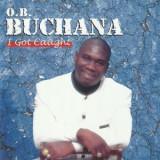 "I Got Caught" (Blues River 2001)
1. Let's Get Drunk
2. One Step Closer to the Blues
3. Good Love
4. I Can't Choose
5. Ring, Ring, Hello Click
6. May Be My Time
7. I Got Caught
8. Coldest in the Game
9. That's the Way
10. I Can't Choose [Radio Cut]
*** Following a similar blueprint as his previous album Buchana serves up another batch of Dance-oriented Southern Soul. The chuggin' "Let's Get Drunk" has a great synth hook and seems to portend a later hit in his career ("I Can't Stop Drinkin'"). "That's The Way" is a shaggin' on the beach cut and "Ring, Ring, Hello, Click" has a funky discofied groove. The slow soul "One Step Closer To The Blues" has the best melody and some fine backing vocals (uncredited). The midtempo "I Can't Choose" is a kissing cousin to Carl Sims' "Trapped" and features an impassioned vocal by O.B., showing he's a singer first and foremost. This was his only disc for the label and he next switched to Ecko.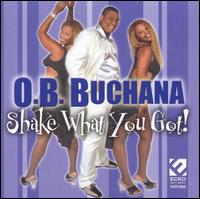 "Shake What You Got!" (Ecko 2004)
1. Shake What You Got
2. Sue's Cafe
3. After Midnight
4. I'm in Love
5. Both in the Wrong
6. That's My Bad
7. Good Stuff
8. Caught Up
9. Daddy
10. Booty Scoot
11. Booty Scoot - (Remix)
**** Smash Southern party soul platter features the hits "That's My Bad", featuring a Carolina shaggin' rhythm (and that maddening staccato piano hook) and the booty-shakin' title track. You get the feeling that Ecko rolled out the red carpet for Mr. Buchana because there are no throwaways here- nearly all potential radio hits. True, they did resurrect two past Ecko hits ("Both In The Wrong" & "Booty Scoot) but O.B. actually wrote 5 of the cuts- most notably the excellent "I'm In Love", which has one of the catchiest refrains I've heard all year ( "Excuse me lady...I'm in love"). The way he squeezes out that "excuse me lady" gets me every time. He also wrote the loverman dancer "After Midnight" (almost ruined by the moaning at the end! Does anybody think that's sexy?). John Ward and Robert Smith contributed two strong jams as well ("Good Stuff" and "Sue's Cafe"). Another bonus is O.B.'s heartening song to his father ("Daddy"). We all know mama is great and there's many odes to her but pops rarely gets his propers. Nice.
"
Shake
"
is one of the better discs of it's kind in years.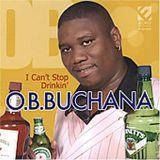 "I Can't Stop Drinkin" (Ecko 2005)
1. Stage in the Sky
2. Can't Stop Drinkin'
3. Girl I Need Your Love
4. I'm Gonna Stand up by Your Side
5. I'm Ready to Get Nude
6. I'm Gonna Party Alone
7. Here I Am
8. It Don't Have to Be That Way
9. Lap Dance
10. Stage in the Sky - (Extended Version)
**1/2 Only 6 months after his last hit-filled disc for Ecko, "Shake What You Got", we get a new one that includes his heartfelt ode to Tyrone Davis ("Stage In The Sky"). The song is a slow "Soul Heaven"-type ballad where O.B. talks about how the man's music affected his life. It's the best jam here on a project that seems put together for the sake of this tribute song. Unfortunately, the material just isn't in the same league as previous Ecko Records releases and especially his fabulous last album. "I Can't Stop Drinkin'" is a decent upbeat dancer where O.B. professes his love for booze and "Girl I Need Your Love" is an okay slow number, but the album is marked by some lame lyrics in "I'm Ready To Get Nude", an otherwise fun, funky groover, and "Lap Dance". The cover is also jivey, but Buchana's vocal prowess seems to overcome the obstacles.
"I'm Gonna Sleep" (Ecko 2006)
1. You Can Be a Fool and Don't Know It
2. Like My Woman
3. Knock Three Times
4. I Owe Everybody
5. I'm Gonna Sleep with It in It
6. Cake Daddy
7. I'm Going Away
8. She's Having a Love Affair
9. Just Be a Man About It
10. I Was There for You
11. Clarksdale, Mississippi
** One of the highlights of 2005 was O.B.'s earnest vocal on the smash 'Stage In the Sky" (a tribute to Tyrone Davis). The album "I Can't Stop Drinkin'" was an otherwise lackluster album anemic on quality songs. We're up to Ecko album 3 already and I was expecting O.B. would rebound big time on "I'm Gonna Sleep". Overall it's superior to it's predecessor but there's still something missing. Morris J's unimaginative sequencing, generic backing vocals and rhythm tracks (example: "Cake Daddy") are part of the problem. Or could it be this successful Ecko formula is running thin? Too soon to tell because cuts like "I Owe Everybody", "Just Be A Man About It" and "I Was There For You" still deliver. Actually six of the eleven songs here were produced by outsider Luther Lackey. Fresh input is a good idea even though The results are mixed. The Lackey/Buchana team score on the sentimental ode to O.B.'s hometown "Clarksdale, Mississippi" with O.B. sounding eerily like W.C. Clark on the chorus! The Lackey-penned "I'm Gonna Sleep With It In It" is another one of those catchy shuffle-bumpers with cheeky lyrics that have a long currency on the Chittlin' Circuit. As regards the provocative title let's just say O.B. is dead tired from work but he still needs to do his "homework" when he goes home to the wife. This one's probably the first single. Lackey also wrote "You Can Be A Fool And Don't Know It" and "Like A Woman" but the backing is plastic and small. The wildcard is Rick Lawson's "She's Having A Love Affair". It should have been a hit for Rick but maybe this time's the charm.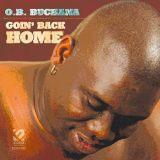 "Goin' Back Home" (Ecko 2007)
1. I'm About To Lose My Woman To My Wife
2. Everything Sweet Reminds Me Of You
3. Come And Get It While He's Gone
4. Mississippi Swing
5. Booty Mover
6. I'm Goin' Back Home
7. Lollipop Man
8. Hard Working Lady
9. All My Money's Gone
10. I'm Goin' Back Home (Radio Version)
11. Booty Mover (Club Mix)
**** This is now the fourth new CD on O.B. Buchana in less than three years and in my book it's his best since his Ecko debut ("Shake What You Got!"). Why? A higher percentage of good hooks and better rhythm tracks. His last couple discs had but a few good cuts and featured too much of that "bucka bucka bucka" percussion sound Morris J was putting on everything he touched. But "Goin' Back Home" has the bass upfront like on the propulsive "Booty Mover" (2 versions), perhaps the label's best dancer since the irresistible "Booty Scoot". It's naturally very similar and has a celebratory shake-what-you-got feel that could be OB's biggest hit yet.
Other good'uns include the bumper "I'm About To Lose My Wife To My Woman", the beachy "Mississippi Swing" and Big John Cumming's "I'm Goin' Back Home". How can you not agree with these lyrics: "I made a trip up North to visit some of my friends/They said 'OB you oughta move up here 'cuz the good times never end...but I came to the conclusion this I just cannot do...there's just one thing wrong/Y'all don't have no Southern Soul music when I turn on my radio". Amen! But speaking of lyrics, the otherwise snappy "Come And Get It While He's Gone" includes the unctuous refrain "She said: 'come and get while he's gone/I'm soaking wet and I ain't wearing no drawers". Puh- Lease. Ruins a decent booty mover. His inferior cover of Chuck Roberson's "Lollipop Man" is also a nuisance to me but the lovely "Everything Sweet Reminds Me Of You" hits the mark. As said before this one's got the goods overall. It'll be interesting to see if folks suffer from O.B. burnout though.

"Southern Soul Country Boy" (Ecko 2008)
1. You're Just Playin' with It
2. I'll Be Your Shugga Daddy
3. Stealing It
4. Just Because He's Good to You
5. Southern Soul Country Boy
6. Sweet Memories
7. She's Got the Best Lovin' That Ever Put on a Pair of Drawers
8. This Party Is a Mutha
9. I'm Gonna Change Things
10. Blues Is My Thing

*** Fairly typical release from Ecko touches on the usual themes: parties ("This Party Is A Mutha"), relationships ("I'll be Your Shugga Daddy", "Just because He's Good To You"), sexual innuendo ("You're Just Playin' With it"), cheating ("Stealin' It"). Nothing extraordinary, except perhaps the strong ballad "...He's Good To You", here but it does what it intends to do.

"Back Up Lover" (Ecko 2009)
1. Back Up Lover
2. You're Just Playin' With It - remix
3. I Can't Choose
4. I'm Goin' Back Home
5. Let's Get Drunk
6. Just Be A Man About It
7. I'll Bump A Big Fat Woman
8. I'm In Love
9. Backdoor Tipper
10. I'm About To Lose My Woman To My Wife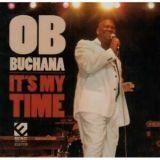 "It's My Time" (Ecko 2009)
1. Groove Thang
2. You've Been Good to Me
3. Looks Like It's Over
4. Did You Put Your Foot in It?
5. Look What You Did to Me
6. Slow Lick It
7. We Know It's Wrong
8. Ooh Wee!
9. It's My Time
10. Let's Dance
11. One Way Love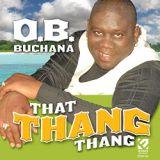 "That Thang Thang" (Ecko 2010)
1. It Cost Me More Than I Gained
2. That Thang Thang
3. A Woman Ain't No Fool
4. I Want Both Of You
5. Let Me Be His Stand In
6. We Don't Get Along Until We Gettin' It On
7. Let's Dance (Remix)
8. Old School Blues
9. I Think He Trusts Me Too Much
10. Crazy Love Thang
11. Act A Fool Lovin'

"Let Me Knock The Dust Off" (Ecko 2012)
1. Let Me Knock the Dust Off
2. Put Your Mouth in the South
3. Juke Joint Queen
4. Tap It
5. Hurry
6. Throw Down
7. Bang That Thang
8. Mind Your Own Business
9. Mr. Telephone Man
10. Moon Over Clarksdale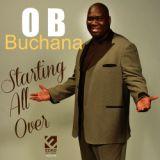 "Starting Over" (Ecko 2013)
1. Just Go Dancin'
2. I Can't Get You off of My Mind
3. I'm Rowdy Rowdy
4. Starting All Over
5. Dream Lover
6. I Was Searching
7. Another Blues Man from Clarksdale
8. You Do It Right
9. You Said
10. Hold on to What You Got

"Pop Yo' Bottle" (Ecko 2014)
1 You're Welcome to the Party
2 Pop Yo' Bottle
3 That's My Song
4 Turn It Up
5 Take My Wife Back
6 We Just Can't Leave Each Other Alone
7 O. B. Shuffle
8 Party on the Weekend
9 It Should Have Been Me
10 Private Party
11 What's the Deal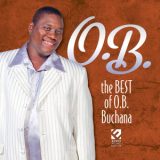 "The Best Of" (Ecko 2015)
You're Just Playin' With It
Back Up Lover
She's Got The Best Lovin That Ever Put On A Pair Of Drawers
I'm Goin' Back Home
Let's Get Drunk
Booty Scoot
Come And Get It While He's Gone
Just Because He's Good To You
Let Me Knock The Dust Off
Just Go Dancin'
I Can't Stop Drinkin'
You Might Have To Hurt [Previously Unreleased]
Did You Put YOur Foot In It
I Was Searching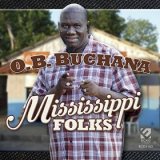 "Mississippi Folks" (Ecko 2015)
1 Ghetto Funk
2 Tasty Girl
3 Tip It Up
4 If We Steal Away
5 Mississippi Folks
6 Getting You Ready for Me
7 Swing On
8 Tasty Girl (Remix)
9 Body Drain
10 Rooster Rooster Guinea Guinea
11 You Don't Want a Good Man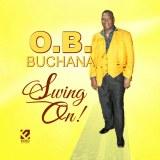 "Swing On With O.B." (Ecko 2017)
1. There's A Right Way To Do Wrong
2. I Like The Way You Swing
3. You're The One, Baby (with Lomax)
4. I'ts Booty Shakin' Time
5. They Were Gone
6. Swing On (Remix)
7. Why Can't I Be Your Lover
8. Good And Grown Lovin'
9. Until Next Time
10.Freak In The Sheets
11.The Last Dance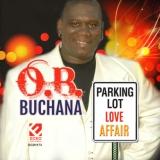 "Parking Lot Love Affair" (Ecko 2018)
1. I Wanna Get With You
2. Parking Lot Love Affair
3. Teach Me How To Swing
4. Goody Good Good Stuff
5. Jam On With Me
6. Get On Up
7. Keep On Rollin'
8. Teach Me How To Swing (remix)
9. Las Vegas Mississippi
10.The Mule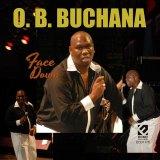 "Face Down" (Ecko 2019)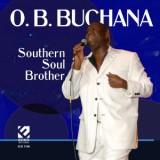 "Southern Soul Brother" (Ecko 2021)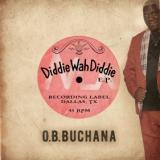 "Diddie Wah Diddie (EP)" (Music Access 2022)