Mr. Sipp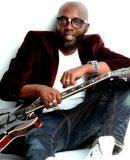 Mr. Sipp, "The Mississippi Blues Child," Castro Coleman won the International Blues Challenge in Memphis 2014 and made his debut on Malaco Records in 2015.

Castro Coleman was born in McComb, Mississippi, on August 25, 1976, and started playing guitar as a young child. Coleman recalls, "I was born a musician. Music was in my life from the moment I arrived; both of my parents were in singing groups and played some type of instrument. It's just a natural part of me." Early on he played in several gospel groups and later took a role behind the scenes playing on more than 50 gospel recordings while also learning the role of producer and honing his skills as a songwriter and entertainer.

Never one to be pigeonholed musically, in 2013 Mr. Sipp was born and launched himself into the blues world. Sporting a look anchored by thick, black glasses with a piece of tape around the nose brace, this performer can deliver the goods, and his live shows were immediately hailed as "passionate and energetic." Mr. Sipp's first months as a performer were chaotic but rewarding. "We competed in [the International Blues Challenge in] 2013 and at the time I was a month old. Me and my guys had only been doing the blues for a month. We signed up for the regional challenge, had never done a blues show, won first place there, and made it to the IBC finals, didn't win the finals, and I was encouraged to come back." In 2014 he did just that, again winning the regionals but this time actually winning the top prize at the annual International Blues Challenge held by the Blues Foundation in Memphis. He also won the 2014 Gibson Best Guitarist Award, the 2014 Jus' Blues Foundation's Bobby Rush Entertainer's Award and the 2015 Jackson Music Awards Blues Artist of the Year.
The Mississippi Blues Child released his first album in 2014 on his own label. The release garnered praise, heralding Mr. Sipp as an exciting newcomer. Living Blues said, "A good number of younger-generation blues artists have emerged from Mississippi in recent years to show that the torch is still being carried and Castro Coleman demonstrates here that he's a full-fledged member of that up-and-coming fraternity."

Coleman, who was already under contract with Malaco for his gospel recordings, began to work on a new CD. "The Mississippi Blues Child" was released in the spring of 2015 to rave reviews and debuted at No. 6 on the Living Blues Radio Chart.
Album Discography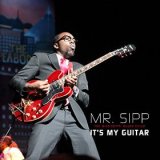 "It's My Guitar" (self released 2013)
1. Can I Ride
2. If Loving You Is Crazy
3. It's My Guitar
4. Hey Hey Hey Hey
5. Miss Jones
6. The Woman I Love
7. If You Got a Good Woman
8. Why You Do Me This Way
9. They Got Me Messed Up
10. My Blues Jig
11. Yes Man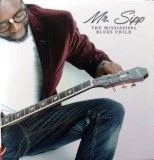 "The Mississippi Blues Child" (Malaco 2015)
1. TMBC
2. Jump The Broom
3. In The Fire
4. Hole In My Heart
5. Say The Word
6. Sipp Slide
7. Nobody's Business
8. Jackpot
9. What Is Love
10. VIP
11. Tonight
12. Hold It In The Road
13. Be Careful
14. Too Much Water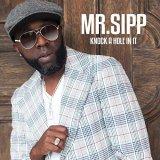 "Knock A Hole In It" (Malaco 2016)

1 Knock a Hole in It
2 Bad Feeling
3 Stalking Me
4 Sea of Love
5 Gotta Let Her Go
6 Going Down
7 Baby Your Mine
8 Juke Joint
9 Strings Attached
10 Turn Up
11 Love Don't Live Here Anymore
12 Love Yourself
13 Little Wing

***

1/2 Malaco album number two sees Sipp truly finding his groove. The title track is fuzzy guitar juke blues with swagger as is most of this LP. It's as if Lenny Kravitz did an all Blues album. This might be too "Rock Blues: sounding for the SS market but the shuffle bumper "Turn Up" is a concession to Malaco's Southern Soul Blues contingent and "Love Yourself" is a swinger that could get some Beach attention.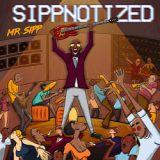 "Sippnotized" (Malaco 2021)
1 Let's Have A Good Time
2 Gonna Be Alright
3 Sippnotized
4 Free
5 F 2020
6 The Mississippi Step
7 Can You Feel Me Now
8 Fallen Loved Ones
9 Dirty Mississippi Blues
10 The One