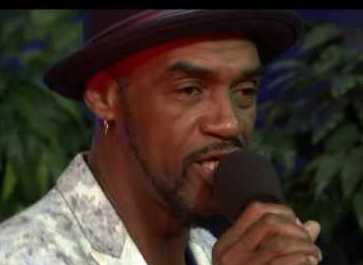 Mr. Sam
Singer/Songwriter Sam Fallie wrote songs for the Bar-Kays, J. Blackfoot, Archie Love & others prior to making his own name as a solo artist.
Album Discography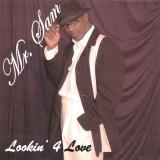 "Lookin' 4 Love" (Milaja 2007)
1. Lookin' 4 Love
2. I'm Comin' Home
3. 12 Steps 4 Cheaters
4. Back N Da Day
5. Since You've Been Gone
6. Work Yo Body
7. Who's Mr. Sam
8. Dirty South Steppin
9. Tribute to Luther
10. Teach Me
**** The terrific title cut preceded the full length CD by several months and made it's mark on dozens of Southern Soul playlists, only missing the big charts due to lack of concentrated airplay (stations reporting it same week). "Sam" is no stranger to the charts, being part of the Bar Kays' writing staff and also author of the following hits: J. Blackfoot's "It Ain't Over 'Til It's Over", "I'm Just A Fool", Archie Love's "Should've Been There For You" & "Same Woman", Lacee's "U Gon Make Me Clown", Theodis Ealey's "Move With The Motion" and Jerry L's current hit, "Girls In Da Hood". Quite a track record over the last three years!
Now Mr. Sam is steppin' up front with hook-filled set of modern Soul music, possessing a yearning tenor of his own and a sense of melody. "12 Steps 4 Cheaters" is a stone cold gem. Playing off Alcoholics Anonymous and other self help programs Sam confesses his addiction to "slippin' around". But he "don't want to lose his wife" so he's "workin' day and night to get it right". If this doesn't conquer the Southern Soul charts there must be a conspiracy. The silky "I'm Coming Home" and "Work Yo Body", an irresistible dancer, featuring Archie Love, could be singles three and four. Other than the lightweight "Dirty South Steppin" there really isn't a bum track. Even "album tracks" like "Back In The Day", "Since You've Been Gone" and the autobiographical "Who's Mr Sam?" are as good as what's out there right now. Sam Fallie is a triple threat: Artist/Producer/Writer.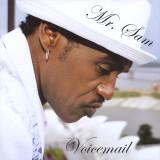 "Voicemail" (Milaja 2008)
1. Intro
2. Soul Singer
3. Back Home (Feat. Ez Roc)
4. Voicemail (Feat. Floyd Taylor)
5. I Want Her
6. Leave Him
7. Picking Up Pieces
8. Rush N You (A Tribute to Bobby Rush)
9. Lookin' 4 Love
10. 12 Steps 4 Cheaters
11. Pound 4 Pound
***1/2 Sam Fallie, aka Mr Sam, had two of the best songs out in 2006/2007. Both "Lookin' 4 Love" and "12 Steps For Cheaters" garnered a ton of airplay. Both also appear on this otherwise new collection. He's already hit the charts with a sequel to "12 Steps", the ballad "Voicemail", which features Floyd Taylor. In fact there seems to be an emphasis on the slower to midpaced variety here, from the creepin' "Back Home", Urban AC "Leave Him" and "Picking Up Pieces"- as these are the best cuts here.
The second single appears to be the Funky (in a Michael Jackson meets Bobby Rush sorta way) tribute "Rush N' You". Cool stuff, especially the "look at her" hook (anyone who's seen a Bobby Rush show will get it). So while there's no song in the league of 'Lookin' 4 Love" or "12 Steps" this is no sophomore slump for the artist who was named "Best New Male Artist" in Blues Critic's annual readers poll.

"Love Attack" (Lifetime Lover 2010)
1. Nuthin But a Party
2. Love Attack
3. Just Be Mine Tonight
4. Somebody
5. Put Yo Foot In It
6. Long Goodbye
7. What Kind of Love
8. Wobble
9. Heaven
10. Done My Time
11. Long Goodbye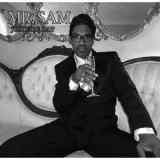 "Just Like Dat" (Ecko 2012)
1. Just Like Dat
2. Cheatin'
3. How Do You Keep
4. Bring It Back
5. All I Need
6. Put a Little Water With It
7. Down At Cee Cee's
8. (Mama n' Dems) Hole in the Wall
9. Certified Lady
10. Good Good Love (with Archie Love & OB Buchana)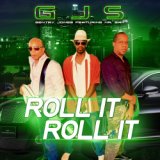 G.J.S. (Gentry Jones & Mr. Sam) "Roll It Roll It" (Music Access 2015)
1 Roll It Roll It
2 We Ride
3 At the Spot
4 Slow Motion
5 8 Days
6 What Kind of Love
7 Happy
8 The Coolest
9 Just Be Mine Tonight
10 Roll It Roll It (Club Mix)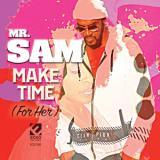 "Make Time (For Her)" (Ecko 2017)
1 Baby I Changed My Mind
2 Go to Work
3 She Don't Want Me No More
4 Zydeco Sum Mo
5 Baby I'm Scared of You
6 I Tip Toed in It
7 Make Time
8 Broke as Hell
9 Stand by Man
10 Zydeco Sum Mo (Remix)
11 Go to Work (Rap Version)
**** Mr. Sam Fallie finally gets his second album from Ecko Records ("Just Like Dat" dropped in 2012). It was preceded by the excellent title cut, a sweeping slow jam and a refrain with a Philly Soul feel. Omar Cunningham, Karen Wolfe, O.B. Buchana and LJ Echols join Sam (though only as cameos) on the shuffle bumper "Broke As Hell". Look Mr. Sam wants to "Take you out to dinner...on a shopping spree...get your body massaged...get your hair and nails done...." but he's just "Broke As Hell". One of the best dancers is the booty bouncing "Go To Work". It's a sparse track with just bass drums, key fills and chanting backing vocals. It appears again as a remix with a rap to close the album. "She Don't Want Me No More" is another stunner. A creeping, drama-filled track with another great refrain.