MILLIE JACKSON
Mildred Virginia Jackson was born the 15th of July 15, 1944, in Thompson, Virginia (US).
She is an American R'n'B and soul singer-songwriter and former model. Beginning her career in the early 1960s, three of her albums have been certified gold by the RIAA for over 500,000 copies.
Her vocal performances are often distinguished by long, humorous, and explicit spoken sections in her music, which she started doing on stage to get the attention of the audience.
Album Discography
"Millie Jackson" (Spring 1972)
1 If This Is Love
2 I Ain't Giving Up
3 I Miss You Baby
4 A Child Of God (It's Hard To Believe)
5 Ask Me What You Want
6 My Man, A Sweet Man
7 You're The Joy Of My Life
8 I Gotta Get Away (From My Own Self)
9 I Just Can't Stand It
10 Strange Things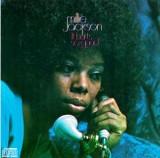 "It Hurts So Good" (Spring 1973)
I Cry 4:12
Hypocrisy 2:14
Two-Faced World 2:50
It Hurts So Good 3:07
Don't Send Nobody Else 3:22
Hypocrisy (Reprise) 2:00
Good To The Very Last Drop 3:49
Help Yourself 3:05
Love Doctor 2:55
Now That You Got It 2:33
Close My Eyes 3:12
Breakaway (Reprise) 1:56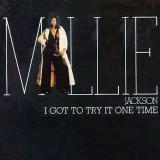 "I Got To Try It One Time" (Spring 1974)
How Do You Feel The Morning After 2:58
I Got To Try It One Time 3:03
Get Your Love Right 3:25
Gospel Truth 3:01
My Love Is So Fly 2:47
One Night Stand 3:20
A Letter Full Of Tears 3:21
I Gotta Do Something About Myself 2:25
Watch The One Who Brings You The News 3:15
In The Wash 2:43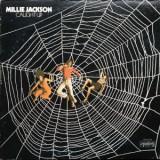 "Caught Up" (Spring 1974)
If Loving You Is Wrong I Don't Want To Be Right 3:56
The Rap 5:53
If Loving You Is Wrong I Don't Want To Be Right (Reprise) 1:14
All I Want Is A Fighting Chance 2:37
I'm Tired Of Hiding 3:45
It's All Over But The Shouting 2:53
It's Easy Going 4:08
I'm Through Trying To Prove My Love To You 5:53
Summer (The First Time) 5:58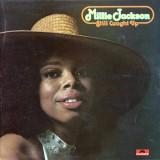 "Still Caught Up" (Spring 1975)
Loving Arms
Making The Best Of A Bad Situation
The Memory Of A Wife
Tell Her It's Over
Do What Makes You Satisfied
You Can't Stand The Thought
Leftovers
I Still Love You (You Still Love Me)
"Free And In Love" (Spring 1976)
A House For Sale 4:02
I'm Free 3:00
Tonight I'll Shoot The Moon 3:08
There You Are 4:02
Do What Makes The World Go Round 4:05
Bad Risk 4:26
Feel Like Making Love 4:57
Solitary Love Affair 3:48
I'm In Love Again 7:21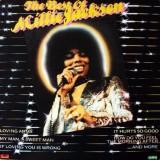 "The Best Of" (Polydor 1976)
It Hurts So Good
How Do You Feel The Morning After
My Man, A Sweet Man
Get Your Love Right
There You Are
I Still Love You (You Still Love Me)
(If Loving You Is Wrong) I Don't Want To Be Right
Breakaway
Summer (The First Time)
A Child Of God (It's Hard To Believe)
Loving Arms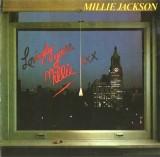 "Lovingly Yours" (Spring 1976)
You Can't Turn Me Off (In The Middle Of Turning Me On)
Somethin' Bout Cha
I'll Continue To Love You
I Can't Say Goodbye
A Love Of Your Own
I'll Live My Love For You
Body Movements
From Her Arms To Mine
Help Me Finish My Song
I'll Be Rolling (With The Punches)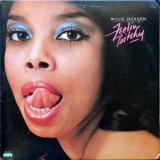 "Feelin' Bitchy" (Spring 1977)
All The Way Lover 10:44
Lovin' Your Good Thing Away 3:11
Angel In Your Arms 4:02
A Little Taste Of Outside Love 3:41
You Created A Monster 2:24
Cheatin' Is 3:20
If You're Not Back In Love By Monday 4:45
Feelin' Like A Woman 4:26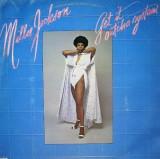 "Get It Outcha System" (Spring 1978)
Go Out And Get Some (Get It Out'cha System)
Keep The Home Fire Burnin'
Logs And Thangs
Put Something Down On It
Here You Come Again
Why Say You're Sorry
He Wants To Hear The Words
I Just Wanna Be With You
Sweet Music Man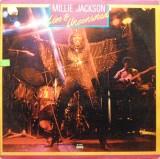 "Live And Uncensored" (Spring 1979)
Keep The Home Fire Burnin' 3:28
Logs And Thangs 5:15
Put Something Down On It 3:17
Da Ya Think I'm Sexy? 1:02
Put Something Down On It (Reprise) 0:58
Just When I Needed You Most 4:27
Phuck U Symphony 5:27
What Am I Waiting For 4:46
I Still Love You (You Still Love Me) 6:23
All The Way Lover 3:11
The Soaps 9:06
All The Way Lover (Reprise) 1:02
Hold The Line 3:59
Be A Sweetheart 2:53
Didn't I Blow Your Mind 4:03
Give It Up 6:20
A Moment's Pleasure 5:19
If Loving You Is Wrong (I Don't Want To Be Right) 3:35
The Rap 5:24
If Loving You Is Wrong (I Don't Want To Be Right) (Reprise) 0:37
Never Change Lovers In The Middle Of The Night 3:40
Sweet Music Man 9:39
It Hurts So Good 0:51
Sweet Music Man (Reprise) 1:12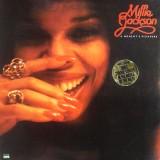 "A Moment's Pleasure" (Spring 1979)
Never Change Lovers In The Middle Of The Night 4:02
Seeing You Again 6:11
Kiss You All Over 3:42
A Moment's Pleasure 6:59
What Went Wrong Last Night (Part I) 2:49
What Went Wrong Last Night (Part II) 5:44
Rising Cost Of Love 3:56
We Got To Hit It Off 4:11
Once You've Had It 4:28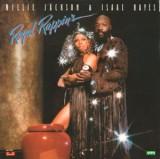 With Isaac Hayes "Royal Rappins" (Spring 1979)
Sweet Music, Soft Lights, And You 4:24
Feels Like The First Time 4:03
You Never Cross My Mind 3:55
Love Changes 3:52
I Changed My Mind 4:08
Do You Wanna Make Love 4:24
If I Had My Way 6:03
If You Had Your Way 3:15
You Needed Me 4:45
"I Had To Say It" (Spring 1980)
I Had To Say It 5:25
Loving Arms '81 4:15
The Rap '81 & Stranger & The Rap '81 Reprise 11:20
The Rap '81 6:56
Stranger 0:42
The Rap '81 Reprise 3:42
I Ain't No Glory Story 3:52
It's Gonna Take Some Time This Time 4:00
Fancy This 3:25
Ladies First 3:38
Somebody's Love Died Here Last Night 4:00
You Owe Me That Much 3:42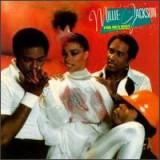 "For Me Only" (Spring 1980)
This Is Where I Came In 4:54
This Is It 7:30
If That Don't Turn You On 4:20
I Wish That I Could Hurt That Way Again 3:35
A Fool's Affair 3:56
You Must Have Known I Needed Love 3:11
Despair 4:13
Not On Your Life 4:00
Ain't No Comin' Back 4:00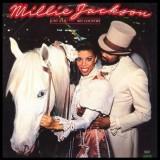 "Just A Lil Bit Country" (Spring 1981)
I Can't Stop Loving You 5:26
Till I Get It Right 3:55
Pick Me Up On Your Way Down 3:52
Loving You 4:50
I Laughed A Lot 3:35
Love On The Rocks 5:25
Standing In Your Line 3:58
Rose Colored Glasses 4:05
It Meant Nothing To Me 3:35
Anybody That Don't Like Millie Jackson 2:54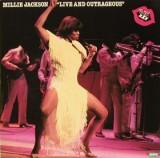 "Live And Outrageous" (Spring 1982)
Passion 4:45
A Horse Or Mule 1:30
Lovers And Girlfriends 9:40
Don't You Ever Stop Lovin' Me 2:40
I Had To Say It 8:13
Still 6:07
Ugly Man 6:18
This Is It 1:50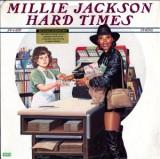 "Hard Times" (Spring 1982)
Blufunkes 6:00
Special Occasion 4:43
I Don't Want To Cry 4:13
We're Gonna Make It 2:56
Hard Times 4:22
The Blues Don't Get Tired Of Me 2:57
Mess On Your Hands 2:09
Finger Rap 2:34
Mess On Your Hands (Reprise) 2:04
Finger Rap (Reprise) 1:55
Feel Love Comin' On 4:08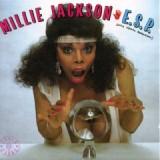 "E.S.P. (Extra Sexual Persuasion)" (Spring 1983)
E.S.P. 3:58
Too Easy Being Easy 7:00
This Girl Could Be Dangerous 3:01
I Feel Like Walking In The Rain 3:58
Sexercise (Part 1) 3:00
Sexercise (Part 2) 2:41
You're Working Me 4:07
Slow Tongue 4:58
Why Me 3:24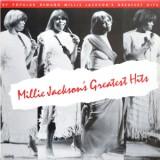 "By Popular Demand: Greatest Hits" (Spring 1985)
A1 Ask Me What You Want 3:02
A2 My Man Is A Sweet Man 2:32
A3 Hurt So Good 3:07
A4 If Loving You Is Wrong (I Don't Wanna Be Right) 3:35
A5 The Rap 5:24
A6 If Loving You Is Wrong (I Don't Wanna Be Right) Reprise 0:37
B1 If You're Not Back In Love By Monday 4:48
B2 All The Way Lover 3:29
B3 Lovin' Arms 3:42
B4 You Can Turn Me Off (In The Middle Of The Night) 4:47
B5 Don't You Ever Stop Lovin' Me 3:26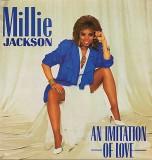 "Imitation Of Love" (Jive 1986)
Hot! Wild! Unrestricted! Crazy Love 5:58
Wanna Be Your Lover 5:54
Love Is A Dangerous Game 5:58
An Imitation Of Love 4:12
Mind Over Matter 5:10
It's A Thang 5:12
I Need To Be By Myself 5:36
I Fell In Love 6:18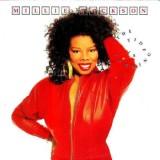 "The Tide is Turning" (Jive 1988)
The Tide Is Turning 5:16
Something You Can Feel 4:40
Are You That Someone? 4:50
In My Dreams 4:45
You Knocked The Love (Right Outta My Heart) 4:15
Cover Me (Wall To Wall) 4:14
Let Me Show You 4:10
I Almost Believed You 3:49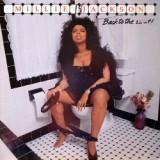 "Back To The Sh*t!" (Jive 1989)
Hot! Wild! Unrestricted! Crazy Love 4:22
Getting To Know Me 2:57
An Imitation Of Love 4:50
Love Stinks 6:22
Muffle That Fart 3:52
I'm Waiting Baby 3:15
Will You Love Me Tomorrow 5:29
Investigative Reporting 3:47
Love Is A Dangerous Game 2:26
Sho Nuff Danjus 7:03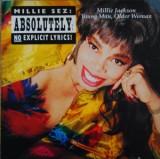 "Young Man, Older Woman" (Jive 1991)
Young Man, Older Woman 6:39
Love Is On Its Way 4:11
Are You Up On It 4:09
Is It Ever As You Dream 6:46
If U Want 2+ 3:29
Living With A Stranger 3:19
Love Don´t Have To Hurt 5:25
When Are You Gonna Tell Your Woman (About Me)? 6:58
Taking My Life Back 5:48
I Let You Walk Away 4:52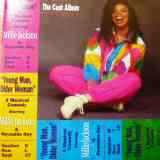 "Young Man, Older Woman- The Cast Album" (Ichiban 1993)
Introduction
Baby, I'm Ready Now
Dialog
Living With A Stranger
The Weight Of Love
You Gonna Miss Me
Dialog
Don't Wanna B N Luv
When A Woman Make Up Your Mind
Dialog
I Wish It Would Rain Down
Dialog
Someday We'll All Be Free
Dialog
Taking My Life Back
People In My Head
Dialog
Young Man, Older Woman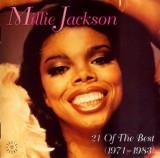 "21 Of The Best (1971-1983)" (Southbound 1994)
A Child Of God (It's Hard To Believe)
Ask Me What You Want
My Man, A Sweet Man
Breakaway
It Hurts So Good
How Do You Feel The Morning After
(If Loving You Is Wrong) I Don't Want To Be Right
Loving Arms
Bad Risk
You Can't Turn Me Off (In The Middle Of Turning Me On)
If You're Not Back In Love By Monday
All The Way Lover
Go Out And Get Some (Get It Out'cha System)
Keep The Home Fire Burnin'
Never Change Lovers In The Middle Of The Night
Kiss You All Over
This Is It (Part 2)
It's Gonna Take Some Time This Time
Do You Wanna Make Love
The Blues Don't Get Tired Of Me
I Feel Like Walkin' In The Rain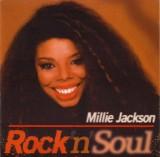 "Rock And Soul" (Ichiban 1994)
Love Quake
Ledge Of My Life
Pour Some Sugar On Me
Don't Walk Away
Somebody Shoulda Heard Me
Whenever You Come Around
Nothing Lost, Nothing Won
Chocolate Brown Eyes
Catch Me
Check In The Mail
Rip It Up
KMJF
Let's Straighten It Out
Killing Me

"The Very Best Of" (Jive 1994)
Hot! Wild! Unrestricted! Crazy Love 5:58
Love Is A Dangerous Game 5:58
Something You Can Feel 4:40
You Knocked The Love (Right Outta My Heart) 4:15
It's A Thang 5:12
Young Man, Older Woman 6:39
When Are You Gonna Tell Your Woman (About Me) 6:58
The Tide Is Turning 5:16
An Imitation Of Love 4:12
Are You That Someone 4:50
Will You Love Me Tomorrow (Live) 5:30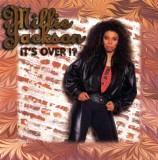 "Is It Over?" (Ichiban 1995)
1 I Can't See Me, Without You 3:01
2 Don't Give Up On Me, Now 4:58
3 The Lies That We Live 4:44
4 I Just Watched My Love Burn Down 4:12
5 What's In It For Me 3:07
6 You Ain't Killing Me (The Way I Want To Die) 3:32
7 Breaking Up Somebody's Home 4:15
8 Missing You 4:18
9 When Love Dies 3:30
10 I Don't Want To Be Your Friend 4:52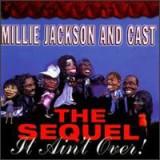 "The Sequel: It Ain't Over" (Ichiban 1997)
1 It Ain't Over 5:02
2 Where Are You, Now 3:46
3 Do You Really Want To Go There 4:17
4 She's Still Crazy 3:55
5 Simple Man 3:21
6 Let's Get Married 5:14
7 Two Sparrows In A Hurricane 5:27
8 We Got A Good Love 5:01
9 Don't Get Carried Away 2:59
10 Learn To Love Yourself 5:15
11 Did You Think I Wouldn't Cry 4:46
12 Don't Want To Let Him Go 3:20
13 Let 'Em Go 3:28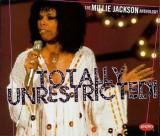 "Totally Unrestricted (Millie Jackson Anthology)" (Rhino 1997)
1-1 A Child Of God (It's Hard To Believe) 3:35
1-2 Ask Me What You Want 3:11
1-3 My Man, A Sweet Man 2:33
1-4 Breakaway (Single Version) 3:10
1-5 Hurts So Good 3:31
1-6 Hypocrisy 2:16
1-7 Get Your Love Right 3:53
1-8 How Do You Feel The Morning After 3:16
1-9 If Loving You Is Wrong I Don't Want To Be Right 4:00
1-10 The Rap 5:57
1-11 If Loving You Is Wrong I Don't Want To Be Right (Reprise) 1:09
1-12 I'm Through Trying To Prove My Love To You 5:54
1-13 Summer (The First Time) 5:40
1-14 Leftovers 4:34
1-15 Loving Arms 3:45
1-16 Bad Risk 4:30
1-17 Feel Like Making Love 5:00
1-18 Solitary Love Affair 3:51
1-19 You Can't Turn Me Off (In The Middle Of Turning Me On) 4:47
1-20 From Her Arms To Mine 3:33
2-1 All The Way Lover 10:43
2-2 Angel In Your Arms 4:06
2-3 If You're Not Back In Love By Monday 4:51
2-4 Go Out And Get Some (Get It Out'cha System) 2:48
2-5 Keep The Home Fire Burnin' 3:12
2-6 Never Change Lovers In The Middle Of The Night 3:46
2-7 Kiss You All Over 3:49
2-8 Do You Wanna Make Love
Featuring [With] – Isaac Hayes
4:25
2-9 This Is Where I Came In 4:58
2-10 This Is It 7:26
2-11 A Fool's Affair 3:57
2-12 Somebody's Love Died Here Last Night 3:59
2-13 It's Gonna Take Some Time This Time 4:01
2-14 Special Occasion 4:50
2-15 I Feel Like Walking In The Rain 3:59
2-16 Phuck U Symphony 5:24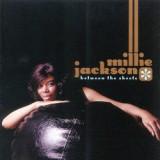 "Between The Sheets" (7-N Music 1999)
1 I Feel Like Walkin' In The Rain 3:56
2 Loving Arms 3:42
3 A Fool's Affair 3:57
4 All The Way Lover 10:39
5 Hurts So Good 3:11
6 Shoot The Moon 3:09
7 There You Are 4:05
8 A Love Of Your Own 5:20
9 (If Loving You Is Wrong) I Don't Want To Be Right 3:28
10 Special Occasion 4:48
11 If You're Not Back In Love By Monday 4:48
12 A Child Of God (It's Hard To Believe) 3:40
13 From Her Arms To Mine 3:33
14 It's Gonna Take Some Time This Time 4:00
15 I'll Be Rolling (With The Punches) 3:06
16 Summer (The First Time) 5:39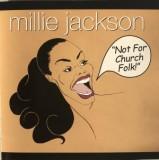 "Not For Church Folk!" (Weird Wreckuds 2001)
Butt-A-Cize 3:33
Leave Me Alone 4:42
In My Life 3:30
Girl Gotta Know (She's A Ho)
Night Dance 4:03
Trying 2 Get U Back 3:48
OMF 4:25
Water, Water 5:12
OB (Got It Going On) 3:31
I'm Fifty! 3:54
I'm Fifty (Reprise) 1:59
Butt-A-Cize (Remix) 3:36
Caught In A Trap 3:58

"Essentials" (Bellmark 2001)
1 Love Quake
2 Don't Walk Away
3 Nothing Lost, Nothing Won
4 Chocolate Brown Eyes
5 Don't Give Up On My Now
6 I Just Watched My Love Burn Down
7 I Don't Want To Be Your Friend
8 Do You Really Want To Go There?
9 Did You Think I Wouldn't Cry
10 Don't Want To Let Him Go
11 Let 'Em Go
12 Baby, I'm Ready Now
13 Living With A Stranger
14 Taking My Life Back
15 Young Man, Older Woman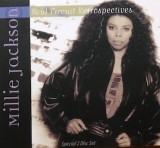 "Soul Circuit Retrospectives" (DM 2006)
1 Love Quake
2 Don't Walk Away
3 Ledge Of My Life
4 Do You Really Want To Go There
5 I Just Watched My Love Burn Down
6 Where Are You Now
7 Nothing Lost, Nothing Won
8 I Don't Want To Be Your Friend
9 Chocolate Brown Eyes
10 Don't Give Up On Me Now
11 The Lies That We Live
12 Rip It Up
Disc Two
1 You Ain't Killing Me (The Way I Want To Die)
2 Breaking Up Somebody's Home
3 Simple Man
4 Check In The Mail
5 Did You Think I Wouldn't Cry
6 Don't Want To Let Him Go
7 Let'em Go
8 Baby, I'm Ready Now
9 Living With A Stranger
10 Taking My Life Back
11 Young Man, Older Woman
12 Killing Me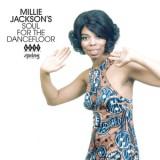 "Soul On The Dance Floor" (Kent 2008)
If That Don't Turn You On 3:51
2 All I Want Is A Fighting Chance 2:28
3 You Can't Stand The Thought Of Another Man Loving Me 2:39
4 Breakaway 2:52
5 Somethin' 'Bout 'Cha 3:58
6 House For Sale 4:03
7 Don't Send Nobody Else 3:22
8 How Can I Make Sweet Love To You (If You Won't Stand Still) 3:33
9 My Heart Took A Licking (But It Kept On Ticking) 2:39
10 We're Gonna Make It 2:58
11 Close My Eyes 3:12
12 My Man Is A Sweet Man 2:32
13 Love Doctor 2:54
14 Put Something Down On It 5:13
15 A Little Taste Of Outside Love 3:35
16 Ask Me What You Want 2:48
17 I Miss You Baby 2:53
18 Gospel Truth 3:01
19 Letter Full Of Tears 3:31
20 Rising Cost Of Love 3:54
21 Fancy This 3:24
22 You Can't Turn Me Off (In The Middle Of Turning Me On) 4:47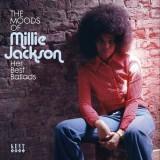 "The Moods Of...Her Best Ballads" (Kent 2013)
1 There You Are 4:03
2 A Love Of Your Own 4:30
3 I Can't Say Goodbye 4:45
4 From Her Arms To Mine 3:28
5 If Loving You Is Wrong I Don't Want To Be Right 3:49
6 Solitary Love Affair 3:48
7 Special Occasion 4:01
8 It Hurts So Good 3:11
9 Good To The Very Last Drop 3:46
10 I'll Be Rolling (With The Punches) 3:05
11 I'm Tired Of Hiding 3:43
12 I'm Through Trying To Prove My Love To You 5:22
13 How Do You Feel The Morning After 2:59
14 Angel In Your Arms 4:04
15 I Just Can't Stand It 3:03
16 It's Gonna Take Some Time This Time 3:59
17 Loving Arms 3:43
18 Making The Best Of A Bad Situation 2:59
19 I Still Love You (You Still Love Me) 3:28
20 A Child Of God (It's Hard To Believe) 3:40
"On The Soul Country Side" (Kent 2014)
1 Rose Coloured Glasses
2 Here You Come Again
3 Angel In Your Arms
4 Pick Me Up On Your Way Down
5 You Needed Me
Featuring – Isaac Hayes
6 If You're Not Back In Love By Monday
7 I Can't Stop Loving You
8 Loving Arms
9 Till I Get It Right
10 Standing In Your Line
11 You Never Cross My Mind
Featuring – Isaac Hayes
12 I Wish I Could Hurt That Way Again
13 Cheatin' Is
14 Sweet Music Man
15 I Still Love You (You Still Love Me)
16 Anybody That Don't Like Millie Jackson
17 Black Bitch Crazy aka Redneck Crazy