Lonnie Shields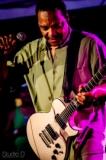 Shields began playing soul and funk before discovering the Delta blues through his friend Sam Carr. Shields worked with Carr in the Unforgettable Blues Band and took as his other mentors local musicians like Frank Frost and Big Jack Johnson.

Shields formed his first group when he was 15. Called the Checkmates, they took their musical cues from the sounds of Earth, Wind and Fire and the Isley Brothers. After the band broke up, Shields gave up playing guitar for some time until he met drummer Sam Carr in Lula, Mississippi. Carr was insistent that Shields learn to play authentic blues, and a short time later, he was out on the road with Carr, Frank Frost and Big Jack Johnson.

After Shields played the King Biscuit Blues Festival in Helena, Arkansas in 1986, he was asked to record a single for the Rooster Blues label. This in turn led to his first album for Rooster Blues, "Portrait" released in 1993. The debut was rated one of the best Blues albums of the year by various publications. Shields then recorded and released two middling CDs ("Tired of Waiting" (1996) and "Blues Is On Fire" (1997)) for the London-based JSP Record label. A second Rooster Blues album, "Midnight Delight", was released in 2000. In 2008 Shields finally released another set, albeit on his own.
Album Discography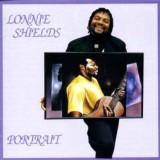 "Portrait" ( Rooster Blues 1993)
1. Fistful of Dollars
2. Hard Times
3. I Can't Let You Hurt Me
4. I Can Play Dirty
5. Eight Days a Week
6. Boxing Gloves
7. Cry, Sky
8. Sweet Love
9. Knock in Our Love
10. My Baby Left Me
11. L.S. Blues
12. Cheatin' Woman Is Gone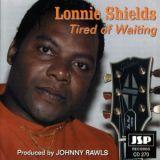 "Tired Of Waiting" (JSP 1996)
1. Woman Is Dangerous, A
2. Your Tears Become My Tears
3. If You Want My Loving (Come To Me)
4. I Got The Blues
5. If You Know Jesus
6. Full Time Lover
7. Cheating on Me
8. All I Need Is Your Love
9. Busy Man
10. One More Chance
11. Coming of the Lord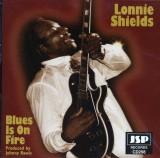 "Blues Is On Fire" (JSP 1997)
1. Every Man Needs a Good Woman
2. Man Is Under Pressure
3. Going to the Juke Joint
4. Play Me a Song
5. Doin' Time
6. Blues Is on Fire
7. Best Friend Stole My Woman
8. All the Way Down
9. Daddy Told Me So
10. Let Me Be the One
11. Party Down
12. Freedom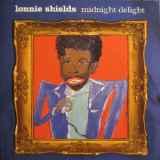 "Midnight Delight" (Rooster Blues 2000)
1. Midnight Delight
2. Love Games
3. I'm Bad
4. Arkansas Is My Home [No. 2]
5. Woman, I Want to Talk to You
6. Same Kind of Lovin' (Love Me All Over)
7. What Am I Gonna Do With All These Women?
8. DeSoto Bridge [Instrumental]
9. Flowers in the Rain
10. Long Lonesome Road
11. Lookin' up at the Blues

"Keeper Of The Blues" (Greater Planet 2008)
1. Keeper of the Blues
2. Sleeping in My Bed
3. WorldNeeds Some Healing
4. Shame Shame Shame
5. Kayla Mae
6. Dark Cloud
7. Broken Mirror
8. I'm a Country Boy
9. Spilled Milk
10. Whippin the Devil
11. I Found a Feather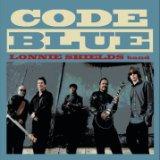 "Code Blue" (New Millennium Records 2017)
1. Empty Pocket Man
2. Can I Change My Mind
3. Code Blue
4. Hard Headed Woman
5. Still Called the Blues
6. I Like to Live the Love
7. Aint Nobody Home
8. Cause the World Aint Been Good to You
9. The Thrill Is Gone
10. My Baby Dont Love Me Anymore
11. How Can You Mend a Broken Heart
12. Never Make Your Move Too Soon
13. Talkin Bout Life