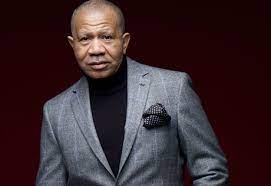 LENNY WILLIAMS
Born in Little Rock, Arkansas, Lenny moved to Oakland at a very young age. Learning to play the

trumpet in elementary school fueled his interest in music. Lenny's skills as a vocalist were first nurtured by singing in gospel choirs and groups around the Bay Area. He was in good company working alongside up-and-coming artist Sly Stone, Andre Crouch, Billy Preston and members of the Hawkins family, Edwin, Walter and Tremaine.

After winning several local talent contests, Williams signed his first record deal with Fantasy records. He cut two singles for the label including "Lisa's Gone", now regarded as an R & B classic among British soul music lovers, and "Feelin Blue", written by John Fogerty of Credence Clearwater Revival. Lenny then spent a brief spell with Atlantic Records before deciding to put his solo career on hold in 1972, when he joined the emerging funk band Tower of Power. A string of hits ensued, including " So Very Hard To Go', and "Don't Change Horses (In The Middle Of The Stream)", written by Lenny and Johnny "Guitar" Watson. During his two years with the group, Lenny participated in three milestone albums, the gold LP Tower Of Power, Back To Oakland, and Urban Renewal, while touring non-stop throughout the United States, Europe and Asia.

At the end of 1975 Lenny returned to his solo projects. Initially signing with Motown in 1972, he later moved to ABC Records in 1977 (which was then purchased by MCA Records in 1979). Over the next four years. Lenny scored ten charted hits, including "Shoo Doo FuFu Ooh", 'Choosing You", "You Got ME Running", "Love Hurt Me Love Healed Me", and "Midnight Girl". Lenny recorded four more albums from 1977 to 1980, Choosing You, his first gold LP, Spark Of Love, Love Current, and Let's Do It Today. These albums established a solid and loyal following for Lenny, and the impact of his music can still be felt, particularly the mega-hit "Cause I Love You", from Spark Of Love. This song crosses generational boundaries, and has frequently been used on "old school" and "slow jam" compilations throughout the years.

After leaving MCA, Lenny recorded for independent labels, Rockshire and Knobhill. In 1986 Lenny was invited to sing vocals on "Don't Make ME Wait For Love" a track from superstar sax man Kenny G's multimillion selling album Duo Tones. When released as a single in 1987, the song became a top 20 pop and R & B hit.

Over the past few years, Lenny has continued his solo career, touring the US, Europe and South Africa In 2004 and 2005 Lenny Williams and Kanye West were honored recipients of the BMI song writers award for the song "Over Night Celebrity" recorded by rapper Twista. He has recently shared stages with Aretha Franklin, The Whispers, Rick James, Boney James, Bobby Womack, Ohio Players, Al Green, Usher, K-Ci and JoJo, Alicia Keyes, Anthony Hamilton and Frankie Beverly and Maze. Lenny has also expanded his multi-dimensional career to include acting, starring in several stages plays "Love On Lay Away" starring Deborah Cox, actor Mel Jackson and Martha Wash. He also appeared in "What Men Don't Tell" starring Kenny Latimore, Shante Moore and Dottie Peoples the hit stage play "When A Woman's Fed Up". As an icon of the past and the present, Lenny Williams continues to expand his musical prowess and flex his newly found acting skills. He is sure to continue wowing his fans in the United States and beyond for decades to come.
Album Discography
with TOWER OF POWER

"Tower Of Power" (Warner Bros. 1973)
1. What Is Hip?
2. Clever Girl
3. This Time It's Real
4. Will I Ever Find A Love?
5. Get Yo' Feet Back On The Ground
6. So Very Hard To Go
7. Soul Vaccination
8. Both Sorry Over Nothin'
9. Clean Slate
10. Just Another Day

"Back To Oakland" (Warner Bros. 1974)
1. Oakland Stroke
2. Don't Change Horses (In The Middle Of A Stream)
3. Just When We Start Makin' It
4. Can't You See (You Doin' Me Wrong)
5. Squib Cakes
6. Time Will Tell
7. Man From The Past
8. Love's Been Gone So Long
9. I Got The Chop
10. Below Us, All The City Lights
11. Oakland Stroke

"Urban Renewal" (Warner Bros. 1975)
1. Only So Much Oil In The Ground
2. Come Back Baby
3. It's Not The Crime
4. I Won't Leave Unless You Want Me To
5. Maybe It'll Rub Off
6. (To Say The Least) You're The Most
7. Willing To Learn
8. Give Me The Proof
9. It Can Never Be The Same
10. I Believe In Myself
11. Walkin' Up Hip Street
SOLO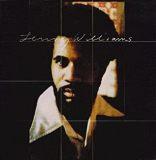 "Pray For The Lion" (Warner Bros 1974)
1. Compared To What
2. Open Book
3. Sometimes Love
4. There's Always Mystery (When You're Making History)
5. We're Gonna See It Through
6. River
7. Problem Solver
8. All That's Love
9. Money
10. Keep On Keeping On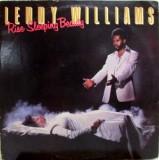 "Rise Sleeping Beauty" (Warner Bros 1975)
1 Since I Met You
2 I'm a Pioneer
3 Cause I Love You
4 To Be a Star
5 Shame
6 Loving Station
7 Motion
8 Sons of Thieves, Slaves and Braves
9 Rise Sleeping Beauty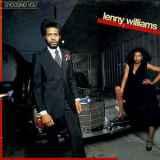 "Choosing You" (ABC 1977)
1. Shoo Doo Fu Fu Ooh!
2. Look Up with Your Mind
3. Choosing You
4. Riding the High Wire
5. Please Don't Tempt Me
6. I've Been Away from Love Too Long
7. Trust in Me
8. Problem, Solver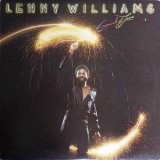 "Spark Of Love" (ABC 1978)
1. 'Cause I Love You
2. Changes
3. Half Past Love
4. I Still Reach Out To You
5. Love Came And Rescued Me
6. Midnight Girl
7. Think What We Have
8. You Got Me Running
9. Freefall (Into Love)
10. Shoo Doo Fu Fu Ooh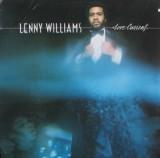 "Love Current" (MCA 1979)
1 If You're In Need
2 When I'm Dancin'
3 Doing The Loop De Loop
4 Last Night I Dreamed
5 Love Hurt Me, Love Healed Me
6 Let's Talk It Over
7 Sweet Ecstasy
8 Here's To The Lady
9 Though We Love Once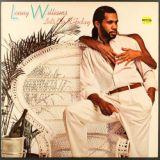 "Let's Do It Today" (MCA 1980)
1 Suspicions
2 Don't Stop Me Now
3 Let's Do It Today
4 Ooh Child
5 Messing With My Mind
6 Looks Like You Made It
7 Play With Me, Stay With Me
8 If You Don't Want My Love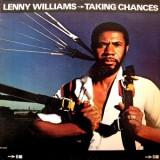 "Taking Chances" (MCA 1981)
1 Freefall (Intro Love)
2 I'm Sorry
3 Where There's A Will There's A Way
4 The Way You Love Me
5 Responsible Man
6 Take A Long Last Look
7 Who's Gonna Love You
8 Standing In The Middle (Of A So Called Perfect Love Affair)
9 Taking Chances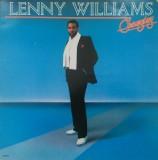 "Changing" (Rocshire 1984)
1 Changing
2 Pressure
3 Always
4 Said You Wouldn't Leave Again
5 You Know What I Like
6 Where Do We Go From Here
7 Love Soldier
8 Problem Solver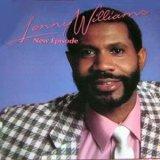 "New Episode" (Knob Hill 1986)
1 Episode
2 Ten Ways Of Loving You
3 When I Need You
4 Love Will Come In It's Own Sweet Time
5 No More Lonely Nights
6 Waiting For Your Love
7 Woman
8 Our Love
9 I Will Follow You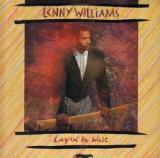 "Layin' In Wait" (K-Tel 1989)
1 It's Time
2 Gotta Lotto Luv
3 Here's a Ticket
4 Get Loose
5 You Won My Heart
6 Who Do You Want
7 She's the One
8 Givin' Up on Love

"Ooh Child" (MCA 1993)
1 Ooh Child
2 Look Up with Your Mind
3 Messing with My Mind
4 Problem Solver
5 Love Hurt Me, Love Healed Me
6 Doing the Loop de Loop
7 Freefall (Into Love)
8 Shoo Doo Fu Fu Ooh!
9 Choosing You
10 Trust in Me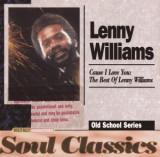 "Cause I Love You: The Best Of" (Soul Classics 1995)
1. People Make the World Go Round
2. We're Gonna See It Through
3. Since I Met You
4. Choosing You
5. Shoo Doo Fu Fu Ooh!
6. Look up With Your Mind
7. I've Been Away from Love Too Long
8. Problem Solver
9. You Got Me Running
10. Midnight Girl
11. Cause I Love You
12. Doing the Loop de Loop
13. Love Hurt Me, Love Healed Me
14. Let's Talk It Over
15. Suspicious
16. O-o-h Child
17. Messing With My Mind
18. Freefall (Into Love)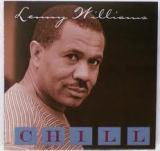 "Chill" (Belmark 1995)
1. Chill
2. Baby You Caught My Eye
3. Sarah Smile
4. Driftin'
5. Ain't No Stoppin' Us Now
6. It Could Have Been You
7. Has Anybody Seen My Heart
8. Baby Take It Off
9. No One's Ever Loved Me More
10. Sentimental
11. I Do
12. There's No Hiding Place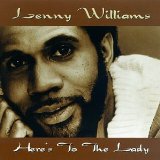 "Here's To The Lady" (Universal Special prod. 1996)
1 Suspicions
2 Looks Like You Made It
3 Play With Me, Stay with Me (Lay with Me)
4 If You Don't Want My Love
5 Let's Do It Today
6 Don't Stop Me Now
7 Here's to the Lady
8 Love Hurt Me, Love Healed Me
9 Sweet Ecstasy
10 Let's Talk It Over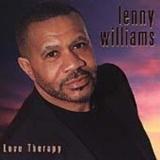 "Love Therapy" (Volt 2000)
1. Your Sister
2. Love Therapy
3. Oh, Oh, Oh
4. Next Door Neighbor
5. Once a Player (Always a Player)
6. Starlight
7. Jody
8. Anytime
9. The Truth Hurts, Doesn't It
10. I Was Made to Love Her
11. 'Cause I Still Love You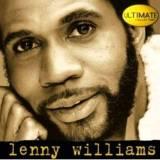 "Ultimate Collection" (Hip-O 2001)
1. Love Hurt Me, Love Healed Me
2. 'Cause I Love You
3. So Very Hard To Go
4. Just When We Start Makin' It
5. Don't Change Horses (In The Middle Of A Stream)
6. What Is Hip?
7. Since I Met You
8. Doing The Loop De Loop
9. Problem Solver
10. I've Been Away From Love Too Long
11. Let's Talk It Over
12. Midnight Girl
13. Look Up With Your Mind
14. You Got Me Running
15. Choosing You
16. Shoo Doo Fu Fu Ooh
Jeffrey Osbourne Lenny Williams "Winning Combinations" (U.S.P 2001)
1. Don't Stop Jeffrey Osborne
2. On The Wings Of Love Jeffrey Osborne
3. Congratulations Jeffrey Osborne
4. Stay With Me Tonight Jeffrey Osborne
5. You Should Be Mine (The Woo Woo Song) Jeffrey Osborne
6. Choosing You Lenny Williams
7. Ooh Child Lenny Williams
8. Shoo Doo Fu Fu Ooh Lenny Williams
9. Since I Met You Lenny Williams
10. 'Cause I Love You Lenny Williams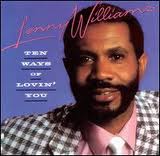 "Ten Ways Of Loving You" (U.S.P 2002)
1. Ten Ways of Loving You
2. When I Need You
3. Love Will Come in Its Own Sweet Time
4. No More Lonely Nights
5. Episode
6. Waiting for Your Love
7. Woman
8. Our Love
9. I Will Follow You
10. Wait for Me (bonus track)

"My Way" (Thump 2004)
1. Can't Nobody Do Me Like You
2. Love Land
3. Torn Between Two Lovers
4. My Way
5. So Very Hard to Go
6. I Can't Say I Love (Without You)
7. I Don't Want to Lose My "Sweet Thing"
8. Ride the Rhythm
9. One Word
10. Players Cry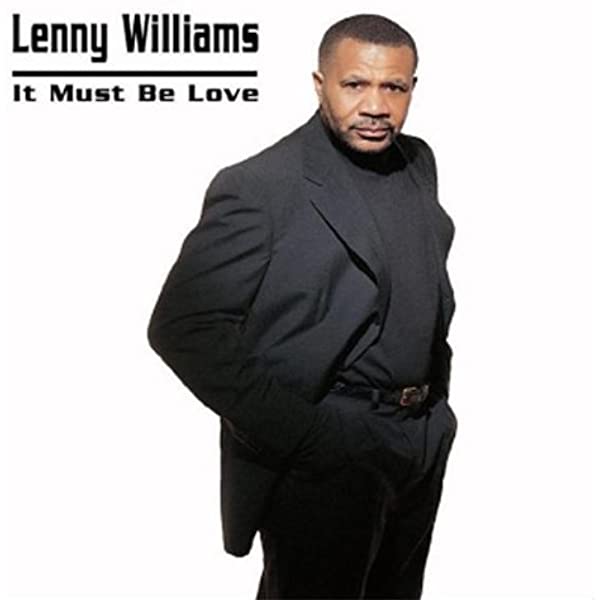 "It Must Be Love" (LenTom 2007)
1. Tuesday
2. It Must Be Love
3. I Be Missing You
4. Somebody Else
5. I Will Never Leave You
6. Amen
7. Can't Nobody Do Me Like You
8. Torn Between Two Lovers
9. Loveland
10. I Can't Say Love "Without You"
11. You're My Everything
12. I'm In Love Again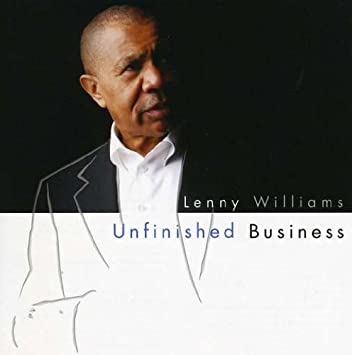 "Unfinished Business" (Lentom 2010)
1. Intro
2. Sunday Afternoon
3. Amnesia
4. Six In The Morning
5. Sorry "I Didn't Know"
6. I Love It
7. That's The Way It Is
8. I Can't Stop Loving You
9. Tonight's The Night
10. Somebody Else
11. Cheatin On The Cheatin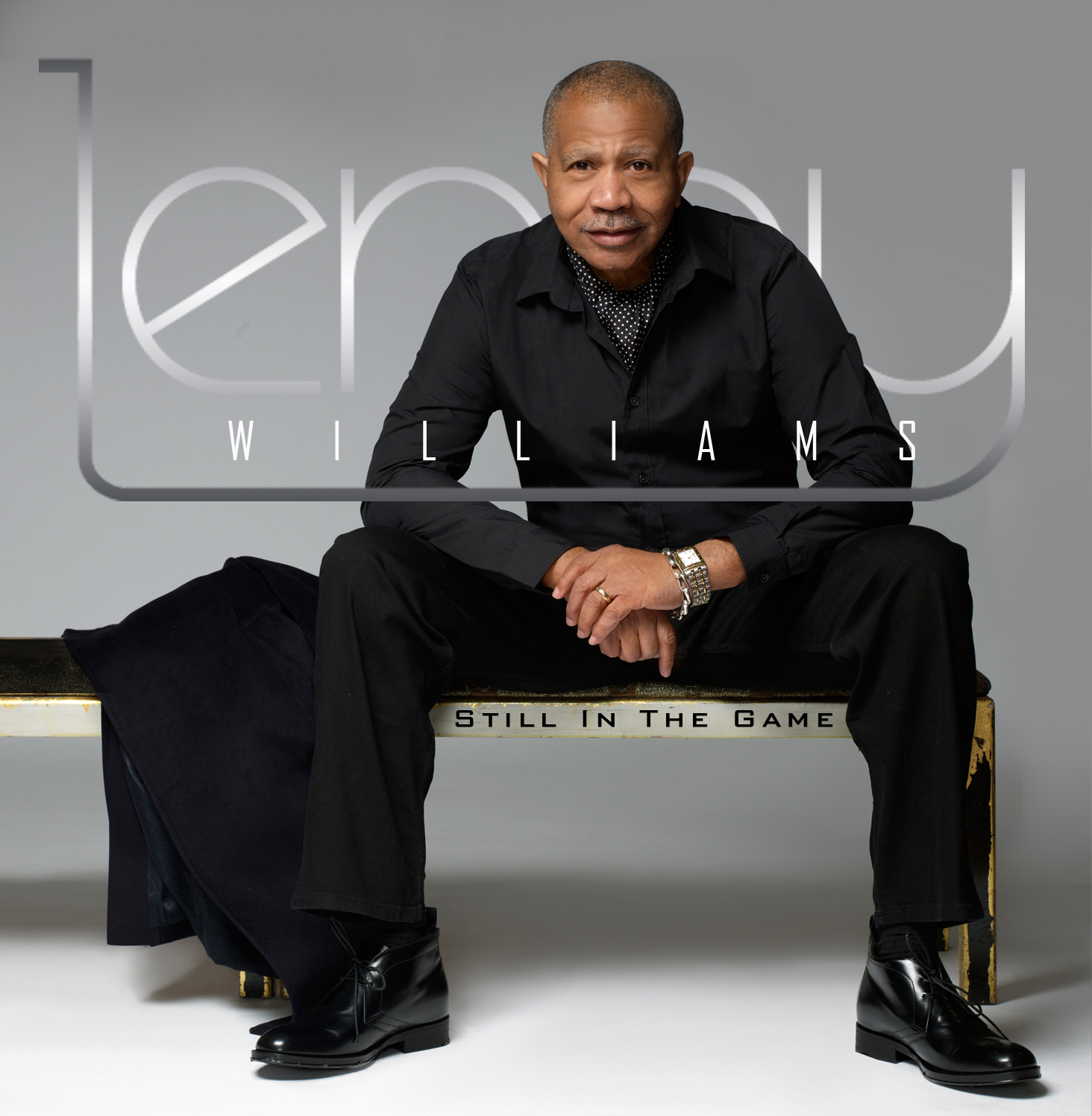 "Still In The Game" (Lentom 2012)
1. Still
2. This Is For The One That Got Away
3. Where Did Our Love Go
4. Happy Man
5. Stepping And Dancing
6. Sunshine
7. In My Mind
8. Grown Man
9. On This Day - (featuring Kirk Whalum)
10. Make Love
11. Good Girl
12. I'm Sorry I Didn't Know It Was Your Mama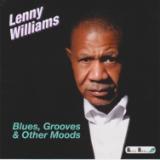 "Blues, Grooves & Other Moods" (Bridle Ridge 2015)
1. Hooked On You
2. Can't Nobody Do Me Like You
3. Arthur Pressure And Sugar
4. Rock Me Baby
5. Torn Between Two Lovers
6. Mirror
7. Cheatin' On The Cheatin'
8. Somebody Else
9. I'm Sorry I Didn't Know It Was Your Momma
10. Drftin'
11. Easy To Love
12. Cause I Love You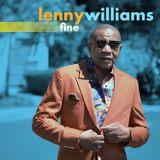 "Fine" (Bridle Ridge 2020)
1 Fine
2 Southern Girl
3 Say So
4 Shine
5 Grateful
6 All Night
7 Dance With Me
8 The Greatest Gift Is You
9 Blues and BBQ
10 All We Need
11 You Been Good To Me
12 Take It From Here
13 Lines In The Sand
14 Last Two Dollars
15 Old School Loving