Lee Fields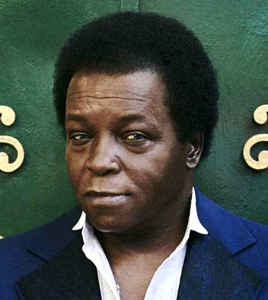 Lee Fields is a bit of an enigma. Like a Roy C critics love him- his loyal following buy his records but despite his immense talent he isn't nearly as famous as he should be. Some know him as a superbad James Brown disciple. In fact, his vocals, the grooves on his 70s records and even his look was so much like the "Godfather" that he earned the nickname "Little J.B." To others he's a serious soul star with an instantly recognizable voice. Fields released his first single on the Bedford label in 1969, "Bewildered" b/w "Tell Her I Love Her." After the 1973 one-off "Gonna Make Love" on London, Fields caught on at Norfolk Sound; 1973 also saw the release of one of his most enduringly popular 45s, "Let's Talk It Over" b/w "She's a Love Maker" (though it wasn't a big seller at the time). Another prized item was 1975's "Everybody Gonna Give Their Thing Away to Somebody (Sometime)" b/w "East Coast Rapper," issued on Sound Plus. Fields spent most of the latter half of the '70s cutting sides for Angle 3, including perhaps his most sought-after single of all, "The Bull Is Coming" b/w "Funky Screw". His last single with Angle 3 came in 1981 from his 1979 LP, "Let's Talk It Over".
Fields was quiet for the rest of the '80s, but mounted a comeback in the early '90s, signing with the modern-day Ace label then Johnny Vincent's Avanti resulting in four lo-fi soul blues records. In 1999, he returned to James Brown-obsessed funk for Desco on "Let's Get A Groove On" followed by "Problems" for Soul Fire. He also released many low fi Soul Blues in homemade mixtape style on his own BDA imprint, often repeating songs from release to release and fluctuating in sound quality. All of these are out of print. Fields's career fit hit a whole higher level when he teamed up with the Truth & Soul label and started recording unabashedly retro-Soul n' Funk first found on "My World", followed by "Faithful Man" and "Emma Jean". In 2014, he provided additional vocals for the James Brown biographical movie, "Get On Up".
Album Discography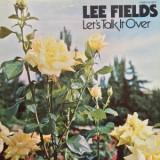 "Let's Talk It Over" (Angle 3 1979)
1. Wanna Dance
2. Let's Talk It Over
3. Mighty Mighty Love
4. Flim Flam
5. She's A Love Maker
6. You're My Weakness
7. Everybody Gonna Give Thier Thing Away Pt1
8. Everybody Gonna Give Thier Thing Away Pt2
9. You're Breaking My Heart - Bonus Track
10. East Coast Rapper - Bonus Track
11. The Last Dance Pt1 - Bonus Track
12. The Last Dance Pt2 - Bonus Track
13. Funky Screw - Bonus Track
14. The Bull Is Coming - Bonus Track
15. Let's Get Funky Funky - Bonus Track
"Meet Me Tonight" (BDA 1991)
A1 Meet Me Tonight
A2 A Man Got To Do What A Man Got To Do
A3 Keep Your Mouth Out Of Other People's Business
A4 Let's Do Something
B1 Cool Your Fire
B2 Let Me In
B3 It's Up To You
B4 I Want To Love You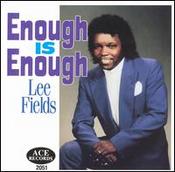 "Enough Is Enough" (Ace 1992)
1. I Want You So Bad
2. Groove Me
3. Let's Talk It Over
4. Meet Me Tonight
5. Straighten Up
6. Feel Like Cheating
7. Blues in the Bottle
8. A Man Got to Do What a Man Got to Do
9. Tell Me Why
10. Wish You Were Mine
11. When the Money Gets Low
12. Nobody Takes Advantage of Me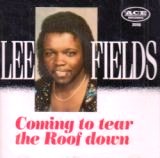 "Coming To Tear The Roof Down" (Ace 1995)
1. Hot & Lonely
2. Coming to Tear the Roof Down
3. Nasty Sexy Dance
4. Theses Arms of Mine - Lee Fields,
5. Two Good Men
6. Don't Leave Me by Myself
7. Let Me Be the One
8. I Won't Tell Nobody
9. Look Out for Yourself
10. I Won't Do Nothing You Wouldn't Do
11. I Want to Thank You for Being So Good to Me
12. Talk Is Cheap (You Got to Show Me)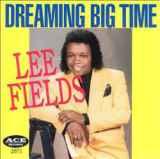 "Dreaming Big Time" (Ace 1996)
1. Slip Out
2. Work Baby Worl
3. I'll Go to Jail
4. Dreaming Big Time
5. Looking for Somebody to Love
6. Let Them Talk
7. Wake up and Smell the Coffee
8. It's up to You
9. Sexy
10. Pretty Girls, Girls, Girls
11. Work Baby Work [Radio Version]
12. Tear the Roof Down

"It's Hard To Go Back After Loving You" (Avanti 1998)
1. Tom Dick & Harry
2. It's Hard to Go Back
3. You Got Another Thought
4. Tight Rope
5. A Scared Man Can't Gamble
6. All Up in It
7. Freak on the Dance Floor
8. Three Little Birds
9. Look Back
10. Everybody Gonna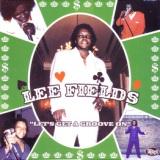 "Let's Get A Groove On" (Desco 1999)
1. Intro by Mr. Fields
2. Let's Get a Groove On
3. Watch That Man
4. Hey Sallie Mae (Get Off My Feet)
5. All by Myself
6. Let a Man Do What He Wanna Do
7. Put It on Me
8. Take It or Leave It
9. Steam Train
10. I'm a Millionaire
11. Bad, Bad, Bad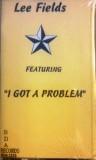 "I Got A Problem" (BDA 1999)
1 I Got A Problem
2 Sexy People
3 Tell Me Where To Be
4 You Got Another Thought Coming
5 These Arms Of Mine
6 When I Get Mad
7 You're Gonna Look Back
8 Nasty Sexy Dance
9 Cool You're Fire
10 Two Good Men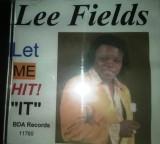 "Let Me Hit It" (BDA 2001)
1 If I Didn't See It (I Wouldn't Believe It)
2 Let's Do A Quickie
3 Proposition
4 Let Me Hit It
5 I Wouldn't Give You Up
6 Tell Me Where To Be
7 Look Out For Yourself
8 Walking On A Tight Rope
9 I Won't Tell Nobody
10 I Won't Do Nothing (You Won't Do)

"Forever" (BDA)
1. Put Your Body In Gear 1
2. Tear It Up
3. Put Your Body In Gear 2
4. You Won't Bring Me Down
5. Mighty Love
6. Look Back
7. Last Dance
8. Let Them Talk
9. Why Can't You Be True
10. Looking For Somebody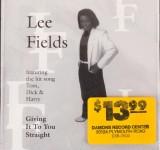 "Giving It To You Straight" (BDA)
Cassette
A1 Tom, Dick & Harry
A2 Hard To Go Back
A3 You Got Another Thought Coming
A4 Tight Rope
A5 A Scared Man Can't Gamble
B1 All Up In It
B2 Freak On The Dance Floor
B3 Three Little Birds
B4 Look Back
B5 Everybody Gonna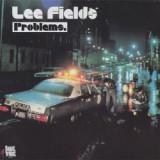 "Problems" (Soul Fire 2000)
1. Problems
2. The Right Thing
3. Rapping With Lee
4. Bad Trip
5. Get on the Good Foot
6. I Don't Know Where I'm Going
7. Clap Your Hands
8. Honey Dove
9. I'm the Man
10 You Made a New Man Out of Me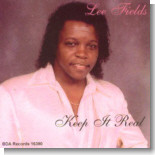 "Keep It Real" (BDA 2001)
1. Keep It Real
2. Everytime I See You?
3. Can You Slip Out
4. Feel Like Cheating
5. Bang In The Boom Thang Man
6. I Got A Problem
7. Wake Up And Smell The Coffee
8. Forget About You
9. Booze In The Bottle
10. Let's Do A Quickie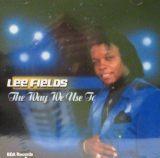 "The Way We Used To" (BDA 2004)
1. Live My Life Without You
2. Best Thing You Ever Had
3. Ain't That Loving You
4. It's All Wrong But It's All Right
5. Don't Hold A Candle To You
6. Bird In A Hand
7. Gonna Forget
8. These Arms Of Mine
9. You're My Weakness
10. I Won't Do
"The Naked Truth" (BDA 2005)
1. Dance Like Your Naked
2. Dance Like Your Naked instrumental
3. Keep on Loving You
4. The Best Thing You Ever Had
5. I Will Go to Jail
6. Wake Up
7. I Got a Problem
8. Money Talks
9. Ain't that Loving You
10. You Won't Bring Me Down
11. It Could Have Been
**1/2 This new 11-track release contains a mix of new Fields tracks and a sampling of older BDA material (perhaps the demerit! This is one sure way to make record buyers apprehensive of buying your next one!). Funk, R & B, Blues, Southern Soul. The first single- the loose J.B.'s inspired-"Dance Like Your Naked" is a greasy jam with horn fills ala Maceo Parker. Here he exhorts y'all to let go of your "hang ups" and, well, dance like you were naked! Phat! "Keep On Loving You" is a sweet soul wailer showing Field's vocal chops; "I'll Go To Jail" and "You Won't Bring Me Down" are bluesy throwd owns. The minor hit "Money Talks" is a shuffle-bumper with a pop hook and tight percussion. "Ain't That Loving You" is an admirable cover of the Homer Banks classic. Elsewhere, his hit "I Got A Problem" makes yet another appearance here (this is at least the third disc with this cut). Perhaps the highlight is the show-stopping "It Could Have Been", a fantastic 60s soul ballad (think Otis Redding) with an aching vocal from Mr. Fields. Imagine what this cat could do on a higher budget! Hear that Ecko? Malaco? Hep' Me.......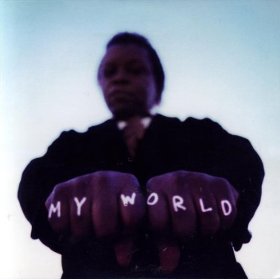 "My World" (Truth And Soul 2009)
1. Do You Love Me
2. Love Comes And Goes
3. Honey Dove
4. Money I$ King
5. My World Is Empty
6. Expressions Theme
7. My World
8. Ladies
9. These Moments
10. The Only One Loving You
11. Last Ride
****1/2 After years of toiling away in the chitlin' circuit with poorly-produced, forgettable Southern Soul & plastic Funk records (all out of print as of writing) Fields suddenly finds himself with the real deal on "My World". In truth Fields was already there earlier in his career on two terrific retro-Funk n' Soul albums with a heavy James Brown influence . In between his both Ace (USA) Records and self-released demo-like SS CDs ("Enough Is Enough", "Keep It Real") he created two great albums ("Let's Get A Groove On" Desco 1999 and "Problems" Soul Fire 2000). Like all his albums it seems they went out of print and became obscure until the the classic Soul revival lead by labels like Truth & Soul and Daptone "saved" this music (both albums have been reissued). "My World" is an impressive throwback to the 60s and 70s Soul and Funk. Best of his career hands down.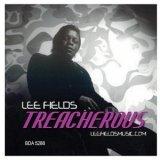 "Treacherous" (BDA 2011)
1. We're Here To Turn it Out
2. I've Been Hurt
3. I Want To Get With You
4. Living For The Gusto
5. Man Hunt
6. He Doesn't Care About You
7. At the End of the day
8. Dance Like You're Naked
9. I Want You So Bad
10. We're Here To Turn It Out (instrumental)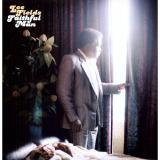 "Faithful Man" (Truth And Soul 2012)
1. Faithful Man
2. I Still Got It
3. You're The Kind Of Girl
4. I m Still Hanging On
5. Intermission
6. Wish You Were Here
7. Who Do You Love
8. Moonlight Mile
9. It's All Over (But The Crying)
10. Walk On Through That Door
***** After releasing a poorly received album on his own ("Treacherous", on which Fields oddly gunned for Pop crossover success employing awful house beats and Electronica on many cuts) he's back with Truth & Soul for a proper successor to the excellent "My World". Fabulous sounding retro-Soul. Simple as that. Best slices of the pie are "Still Hangin' On", "You're The Kind Of Girl" and the dramatic title cut. The greatness of this album is beyond my skills as a writer to describe. I consider it one of the very best Soul albums ever released post-1979 and possibly pre-1979 is well. You have to listen to this with headphones to really get lost in it.

Lee Fields & The Expressions "Emma Jean" (Truth And Soul 2014)
1. Just Can't Win
2. Magnolia
3. Paralyzed
4. Standing by Your Side
5. Eye to Eye
6. In the Woods
7. All I Need
8. It Still Gets Me Down
9. Talk to Somebody
10. Stone Angel
11. Don't Leave Me This Way
****1/2 Lee Fields and Daptone continue the winning formula. Not much more to say that hasn't said before. Vintage sounds. Vintage arrangements. The lilting ballad, "Magnolia" and the dramatic, horn n' organ rollout (repeats on each refrain) of "Eye To Eye" is a feast for the ears as is Fields' passionate vocal. He just throws down and wails, pushing past any limits of a voice already blessed with range and it's one of his career highs. Another stunner is the closing torch, "Don't Leave Me This Way". Fields soars (I hear a little Jackie Wilson in how he sings part of the bridge) on this song having the best hook on the record.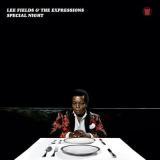 "Special Night" (Big Crown 2016)
1.Special Night
2.I'm Coming Home
3.Work to Do
4.Never Be Another You
5.Lover Man
6.Make the World
7.Let Him In
8.How I Like It
9.Where Is the Love
10.Precious Love
**** Different label (no longer Truth & Soul) but same retro production/writing style (thank heavens). Produced by Leon Michels and Thomas Brenneck it's also the first Lee Fields & The Expressions album where every song was written by Fields and band. They are more than up to task. The Deep Soul ballad "Work To Do" has a similar arrangement and feel as "I'd Rather Go Blind" on the refrain. "Make The World" is a stomping, socially-conscious rocker like The Temptations circa 1969. 'Let Him In" hearkens to earlier 60s with a vocal delivery not far removed from Otis Redding. "Where Is The Love" is propulsive groover with a '"Funky Drummer"-like drum pattern. There's an overall Funkier groove than the previous LPs but not at the expense of melody.. That's four nearly perfect albums in a row (I don't count Field's atrocious self-released "Treacherous" CD).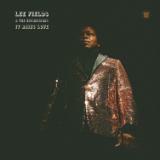 "It Rains Love" (Big Crown 2019)
1. It Rains Love
2. Blessed with the Best
3. Two Faces
4. You're What's Needed in My Life
5. Wake Up
6. Will I Get Off Easy
7. Love Prisoner
8. A Promise Is a Promise
9. God Is Real
10. Love Is the Answer
11. Don't Give Up (Bonus)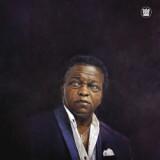 "Big Crown Vaults, Vol. 1" (Big Crown 2020)
1 Two Timer
2 Regenerate
3 Do You Know?
4 Time
5 Thinking About You
6 Don't Give Up
7 Out to Get You
8 Two Timer (Instrumental)
9 Regenerate (Instrumental)
10 Do You Know? (Instrumental)
11 Thinking About You (Instrumental)
12 Don't Give Up (Instrumental)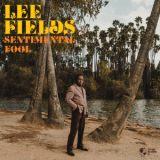 "Sentimental Fool" (Daptone 2022)
1 Forever
2 I Should Have Let You Be
3 Sentimental Fool
4 Two Jobs
5 Just Give Me Your Time
6 Save Your Tears for Someone New
7 The Door
8 What Did I Do
9 Without a Heart
10 Ordinary Lives
11 Your Face Before My Eyes
12 Extraordinary Man