Larome Powers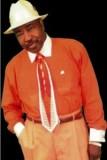 A vocalist, instrumentalist, songwriter and producer, Larome Powers was born Gerald Robinson on November 21, 1952. Originally from Tupelo, Mississippi, he moved to Ann Arbor, Michigan, when he was five years old. Powers learned to play bass and piano as a youth, and in his early 20s relocated to Detroit, where he spent a decade as a staff writer at Don Davisí Groovesville Productions.

In the 1970s Powers toured the West Coast with such artists as Harvey Scales, Millie Jackson and Joe Tex. He became CEO of Super Disc Productions, later known as SGH&R, and also wrote songs for the April-Blackwood publishing division at Columbia Records.
After releasing four singles over the years, Powers issued his debut album, "Somebodyís Chasiní My Cat" in 2003. He was subsequently offered a contract with Malaco Recordsí Waldoxy subsidiary, and "Whatís Life Without Love" appeared on the label in 2006. This record featured the hit dance track "Shake & Shimmy".
"Stepping Out" followed in 2014.
Album Discography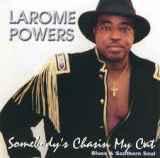 "Somebody's Chasin' My Cat" (Blues Club 2003)
1. Stop Mistreating Me
2. Freaky Tonight
3. Give Love
4. I Feel Love
5. No Need to Lie
6. Rock & Roll the Blues
7. Save Your Love
8. Come Back to Me
9. Somebody's Chasin My Cat
10. My Woman's Right on Time
11. Let Love Take Your Mind
12. Feel Like a King
13. Was It Worth It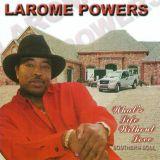 "What's Life Without Love" (Waldoxy 2006)
1 Shake & Shimmey-
2 Get Down On It-
3 I Feel Like Cheatin-
4 Nothin But A Party-
5 Let's Make Love Tonight-
6 Are You Lonely-
7 What's Under That Hood-
8 Won't You Forgive Me-
9 So Many Fish-
10 She's So Cruel-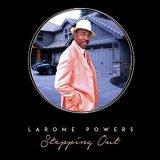 "Steppin' Out" (Waldoxy 2014)
1 Knockin'-
2 What's The Name Of That Thang-
3 Let's Get It On -
4 I Need Your Sugar-
5 If You Cheat On Your Woman-
6 Shake-
7 Older Man Young Thang-
8 Saturday Night-
9 If You Want Some Love-
10 Candy Kind Of Love-
11 Blues Shack-
12 I Could Never Give You Up-
BUY CDS? EMAIL US AT BLUESCRITIC@YAHOO.COM