Lacee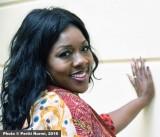 Lacy Yvonne Reed (A.K.A Lacee) born July 1, is an American R&B, Soul and Blues singer and songwriter. Her first album was released in 2006 by the internationally known funk group the Bar-Kays, Archie and Lillie Love with Loveland Records. That same year she won the International Female Vocalist of the Year Award at the Jackson Music Award in Jackson, Ms. She has been nominated for several other awards such as: Best New Female Vocalist in Atlanta, Georgia at the Just Blues Awards, and Best Female Vocalist in Memphis, TN. Lacee has performed in several musical plays in the Memphis area. She has the graced the stage with greats such as: J. Blackfoot, Bobby Womack, Glen Jones, Howard Hewitt, Tyrese, Lenny Williams, Theodis Ealey. Lebrado, Shirley Caesar, Smokie Norful and R&B Prince of Soul Calvin Richardson jut to name a few.

Lacee was born in Memphis, TN. She's the daughter of JoAnn Reed (deceased since 1988) and Reverend Joe Reed (deceased 1987) she was the only child born to the Reeds' but has an older brother, (Dennis Belcher). She was raised as a Baptist. She finished school in Batesville, MS. Lacee cites Patti LaBelle, Gladys Knight, and Aretha Franklin as her overall biggest influences. She got her start in performing by singing in the church and with her mother.
Album Discography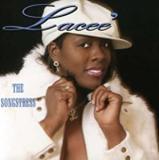 "The Songstress" (JEA Music 2006)
1. You-Gon-Make Me (Clown About My Man)
2. Sweetest Hangover
3. Every Day Is a Heartache
4. I'm in Over My Head
5. A Woman Knows
6. Straight Up and Fly Right
7. Two Wrongs Don't Make It Right
8. Ooh Wee
9. Dr. Feelgood
10. I'm Tired
11. You-Gon-Make Me [Remix]
**** Is this the year of the Southern Soul ladies or what? Renea Mitchell, Ms. Monique, Miz B, Ms. Jody, Tazz Calhoun, Sheba Potts-Wright, Lorraine Turner have been all over the radio and now comes Lacee' Reed to give them all a run for their money. The gal's got some Gladys Knight in her. Check out her Soul on "Every Days Is A Heartache". Niiiiiiice. She can handle the Mary J. Blige thang too as evidenced by the mainstream-leaning "Straighten Up And Fly Right". And is that a real guitar line on the creepin' "Ooh Wee"? Why, yes it be. The production is tense on this terrific joint- a duet between Lacee' and Archie Love. But it's not all slow jams. The first single is the Hip Hop-flavored "You Gon-Make Me (Clown About My Man)" featuring a wicked retro keyboard lick. The track returns as an eight minute club remix at closing time. My pick for the next single is "I'm In Over My Head", a molasses sweet Southern Soul floater in the Peggy Scott-Adams vein. Props to producers and arrangers Love and Sam Fallie for keeping the flow simple, thus retaining a fluent melody that's sing-along worthy. Reed is credited with co-writing five of the cuts with Love, Fallie, EZ Rock & Larry Dodson & more. A sterling debut from "The Songstress".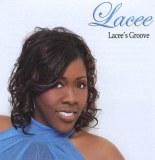 "Lacee's Groove" (Advantage 2009)
1. Nothing but the Blues
2. I Ran a Good Man Away
3. Juicy Lips
4. Why You Want to Make Me Clown
5. Because of You
6. Sex U Up
7. Lacee's Groove
8. I've Been a Fool
9. It Takes More Than That
10. Light My Fire
11. Good Ole Days
12. Reap What You Sow
13. Any Woman's Man
14. Lacee's Groove (Remix)

"Soulful" (Advantage 2011)
1. Hate on Me
2. Walk in My Shoes
3. Can't Say No
4. Quick Man
5. Don't You Hate It
6. Give It to Me
7. Find Somebody
8. Rewind
9. Move Something
10. We're Like Total Strangers
"Christmas With Lacee" (Advantage 2012)
1 Is There Really a Santa Clause
2 This Christmas
3 Merry Christmas Baby
4 They Call Me Mrs. Clause
5 The Christmas Song
6 Chistmas Cheer
7 Juicy Lip Santa
8 I'm Missing You
"Beautiful" (Advantage 2014)
1 Let the Juke Joint Jump
2 Hoe Digger
3 The Three T's
4 Call Me
5 Oh Well
6 Last Drink
7 The Diva's Ball
8 Mr. Wrong
9 Messy
10 Beautiful
11 Don't Know Where You At
12 I Got Your Back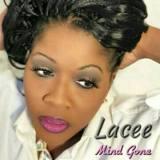 "Mind Gone" (Advantage 2017)
1 Mind Gone
2 Cheating on Your Woman
3 Don't Come for Me
4 Three Way Love Affair
5 No Broke Man
6 Marry Me
7 Who's Is It
8 Don't Let the Clean up Woman
9 Get It Together
10 Away from Him
11 Gotta Leave Gotta Go
12 Ladies Night