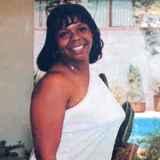 Joyce Lawson
Joyce Lawson was a winner on the early 1980's TV Series "The Gong Show", and recorded a highly-acclaimed 1983 self-titled LP. This brought her to the attention of Leon Haywood who signed her for "Today I Sing The Blues". It took another 14 years for "Chapter 3" to be released on Frank-O Johnson's Phat Sound imprint. Lawson has since passed away.
Album Discography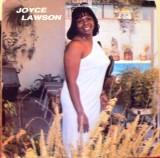 "Joyce Lawson" (Mutt & Jeff 1983)
1 Doing My Own Thing 3:21
2 Try Me Tonight 4:55
3 Stop Dogging Me 5:15
4 Passion 6:40
5 Ride Like The Wind 5:00
6 Love Uprising 3:44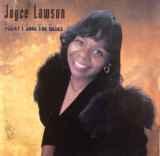 "Today I Sing The Blues" (Evejim 1987)
1. Going Back to My Husband
2. I Can Do Bad by Myself
3. Time to Move On
4. Love of Mine
5. Your Good Thing (Is About to End)
6. Giving My Love (To the Other Woman)
7. Stop Doggin Me Around
8. Love Chain
9. Today I Sing the Blues
10. I Still Love You
**** It's been said countless times but the music business isn't fair. Raw talent is vital but it doesn't guarantee success. What talent gets you is a cult following until some hip record exec stops paying attention to demographic reports and puts some muscle behind a real, honest-to-goodness singer who doesn't need T & A to get her music over. Some deserving ones do get the spotlight and here's hoping Joyce Lawson gets her due soon. This superb 10-track disc was originally released in 1987 and has been re-released several times. Right from the start Lawson stakes her claim on the defiant blues shuffle "Going Back To My Husband", which borrows heavily from Little Milton's "The Blues Is Alright". Now that she's mastered the sass she enters Dense LaSalle territory on the soulfully sweet n' sour "I Can Do Bad By Myself", enveloped in some Memphis-style horns and Lawson's commanding vocal presence. She can slide from tender to gritty in one note. At times she's strikingly similar to Peggy Scott-Adams. A better example of this skill is found on Ronnie Lovejoy gem "Time To Move On". It also must be noted the backing vocals are exquisite courtesy of Brenda Lee Eager, Cynthia Bass, Della Miles and Patrice "Chocolate" Banks. Two more Lovejoy songs are present in the now classic "Giving My Love (To The Other Woman)" and "I Still Love Me". In fact most of the cuts here have appeared on other Evejim Records releases by Buddy Ace, Vernon Garrett and Lovejoy himself. Nevertheless, Lawson brings her own special phraseology to these numbers. It doesn't hurt that producers Leon Haywood and Tony Coleman provide a tasteful, rich, horn-fueled backdrop for Lawson to let her chords stretch. Check out her show-stopping take on the title track and fall in love. "Today I Sing The Blues" sounds like a "Greatest Hits" album- every song top shelf.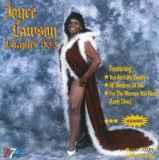 "Chapter 3" (Phat Sound 2001)
1. Lady Diva
2. Opposites Attract
3. All Because of You
4. I'm the Woman You Need
5. I'll Always Love You
6. It Don't Hurt Like It Used To
7. Valley of Love
8. No Other Woman
9. You Ain't My Daddy
10. I'm Not Coming Back